Post by Cynthia and Bobby, Photos by Bobby
After our last post that had a lack of pictures of our visiting, my cousin sent a photo of me having an interactive story session with two of my youngest (and adorable!) cousins, so I had to add that: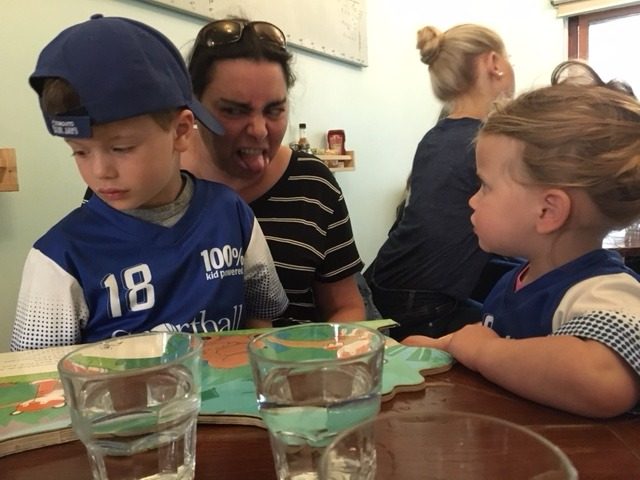 We finished up our time in Ontario Province with a nice drive to Ottawa, Canada's capital city. We have been enjoying our time in Canada so much – city after city has been clean, filled with beautiful architecture and good meals. The routes we have drove in the surrounding areas are beautiful farmland with picturesque views at every turn. Plus the campsites have all been top-notch. If only Canada didn't have its Canadian winters it might find us trying to emigrate …
We arrived in Ottawa, which is a stunning city. We toured just a bit of downtown, stopping at the Notre Dame Cathedral Basilica.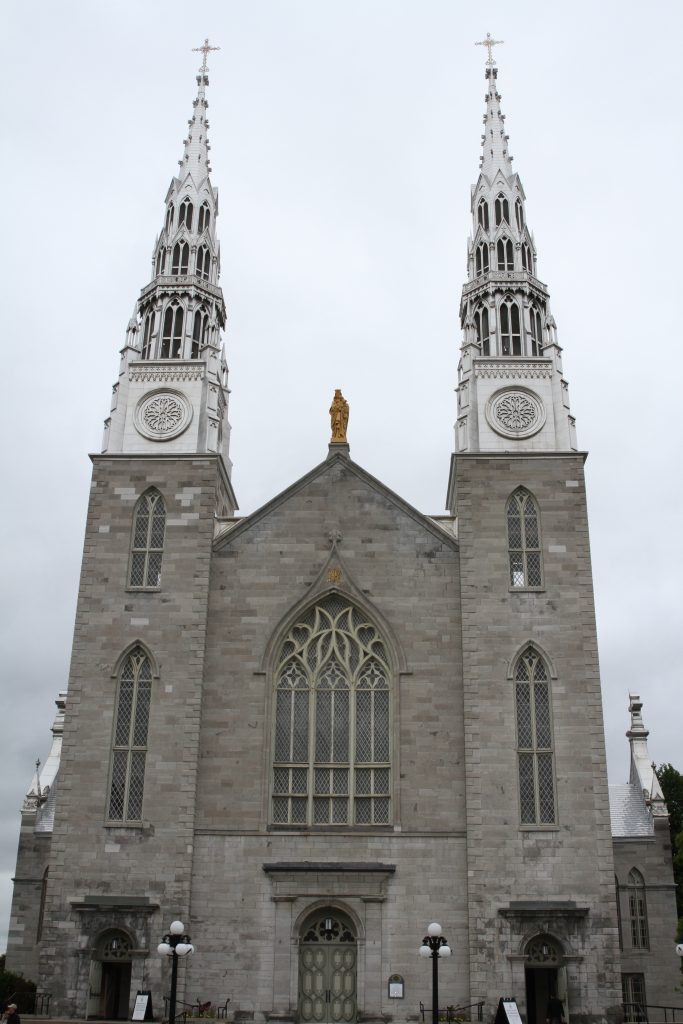 This church is a "minor" basilica, although that's a strange word to describe it when you see the beautiful interiors as well as its imposing structure. But "major" basilicas are only found in Rome. The designation has something to do with the church's hierarchy and because basilica can refer to a building style as well as an honor bestowed upon a given cathedral, it can get a little confusing – at least to us.
Regardless, the Notre-Dame Cathedral in Ottawa was built between 1841 to 1865 and has two distinct styles. The lower features, such as the entrance, are Neo-Classical, while the upper portions are Neo-Gothic, due to a change of the parish Priest during the building of the church.
Across from the church is the art museum, which we did not visit, but did stop to admire the sculpture greeting visitors.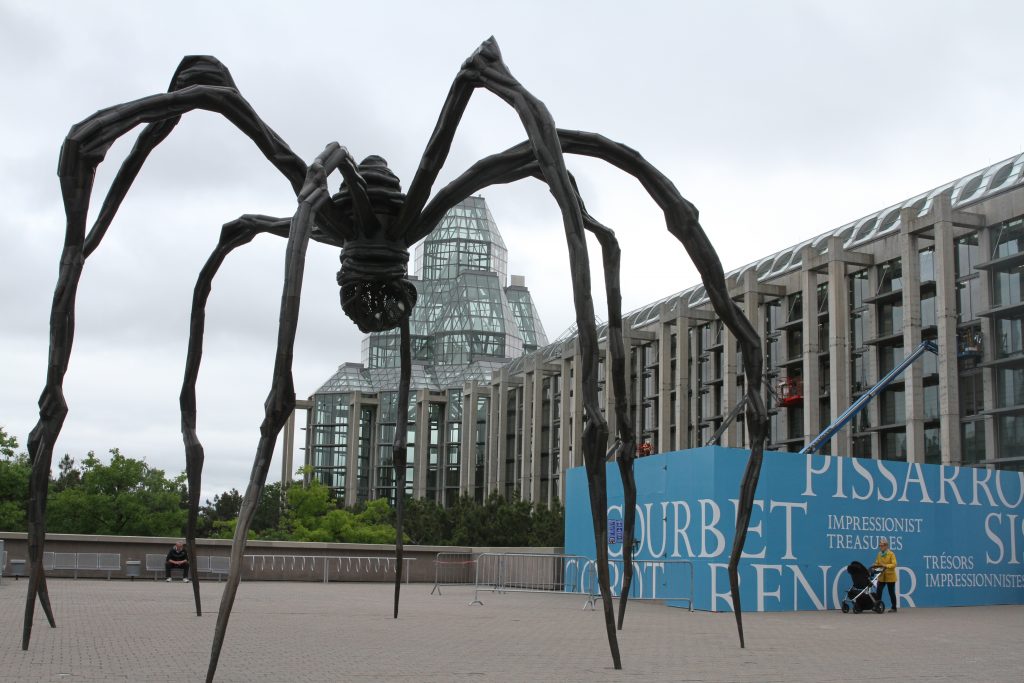 This is "Maman" – Mommy in French. She is over 30 feet tall and 33 feet wide, made of bronze, stainless steel and marble, built in 1999 by Louise Bourgeois. She also has a sac containing 26 marble eggs, and for those of you who saw our Mama Wolf Spider picture from "The Spider Incident" you know why we had to include her here.  She's only slightly larger than our friend in the bathroom at Unicoi Park.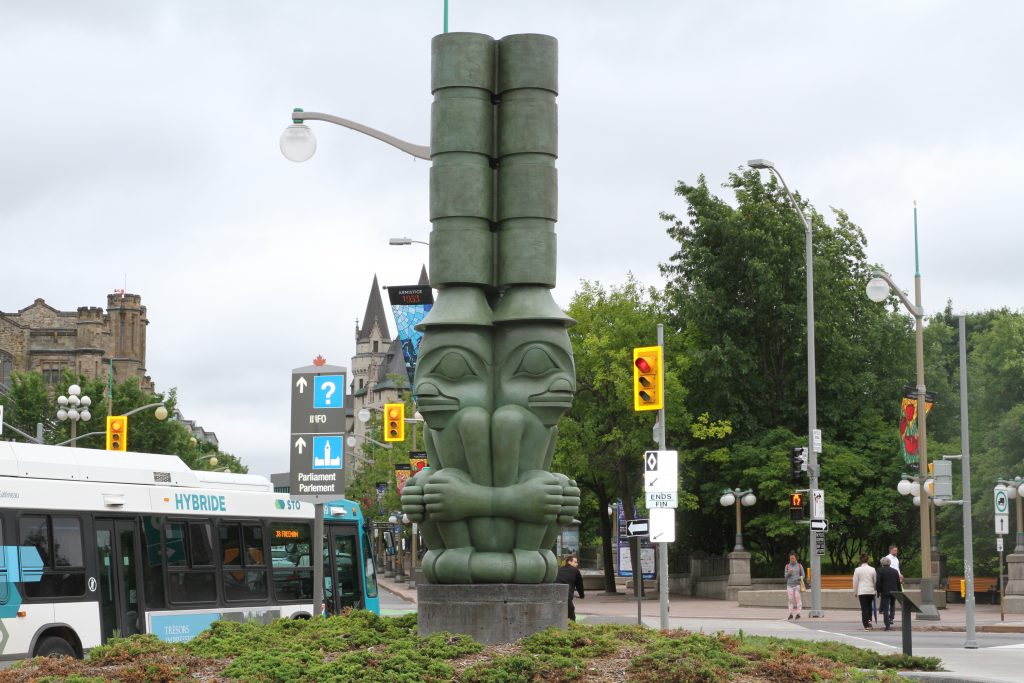 This beautiful sculpture is called The Three Watchmen and was constructed in 2003 by James Hart. It is a modern day totem pole, described as combining the ancient motifs of the Haida people of British Columbia, but utilizing modern materials and styles, and set in a cosmopolitan cityscape.
We then got to see the Rideau Canal, which is 125 miles long and connects Ottawa to Lake Ontario and the Saint Lawrence River at Kingston.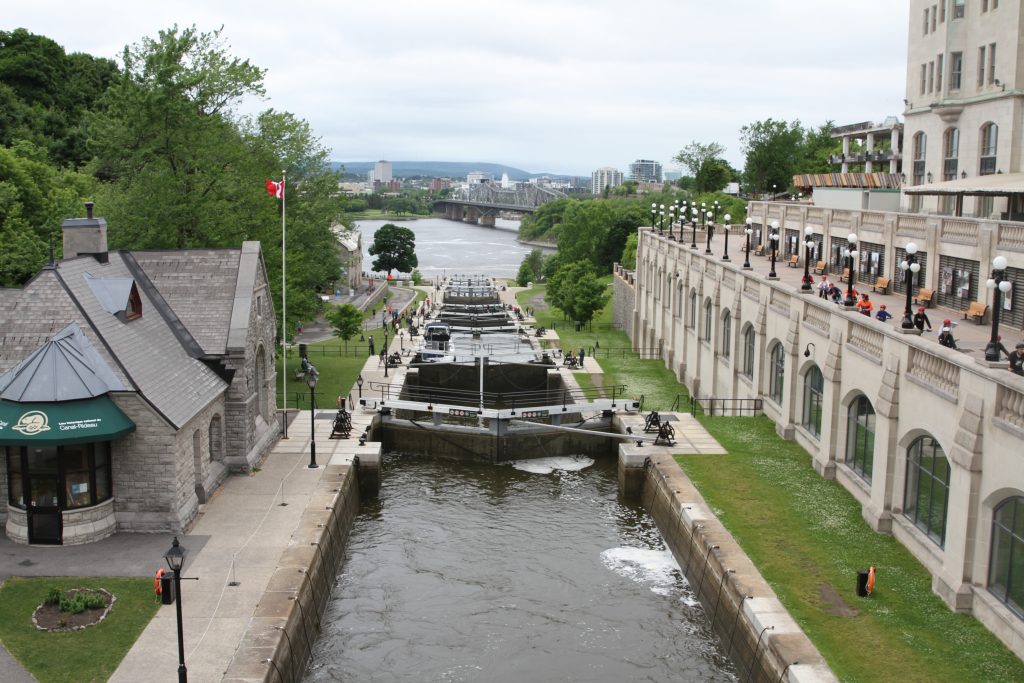 The Canal was opened in 1832 as a precaution in case of war with the United States and is the oldest continuously operated canal system in North America. It became a UNESCO world heritage site in 2007.
The eight locks are the largest single set of locks on the entire Rideau system, providing a lift of 79 feet.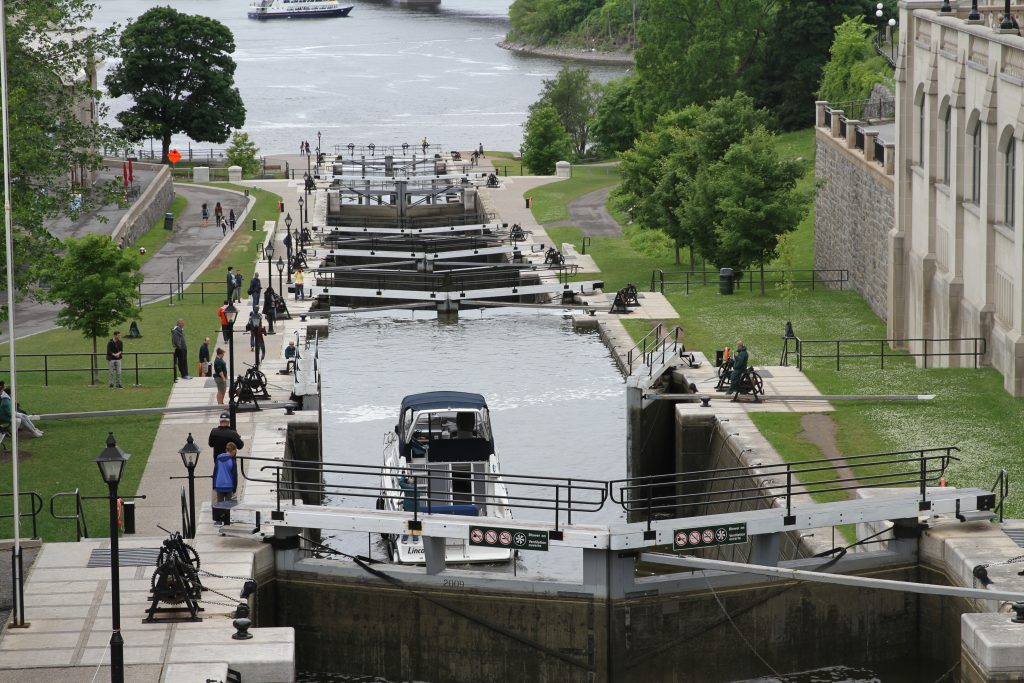 We continued touring Parliament Hill and saw this monument to the War of 1812.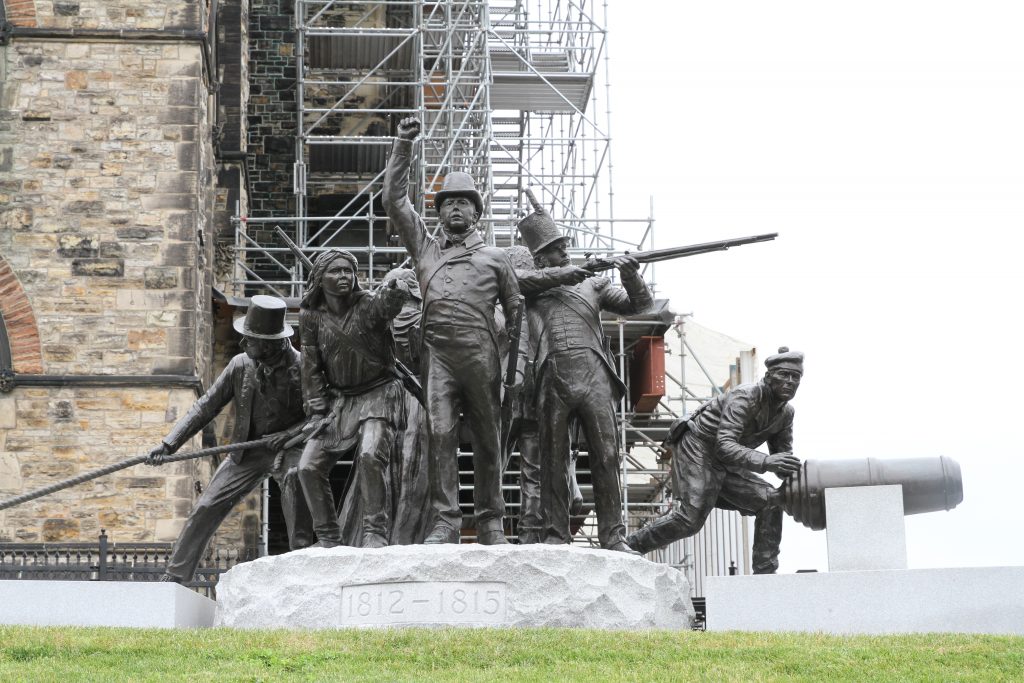 Here are the government buildings on Parliament Hill.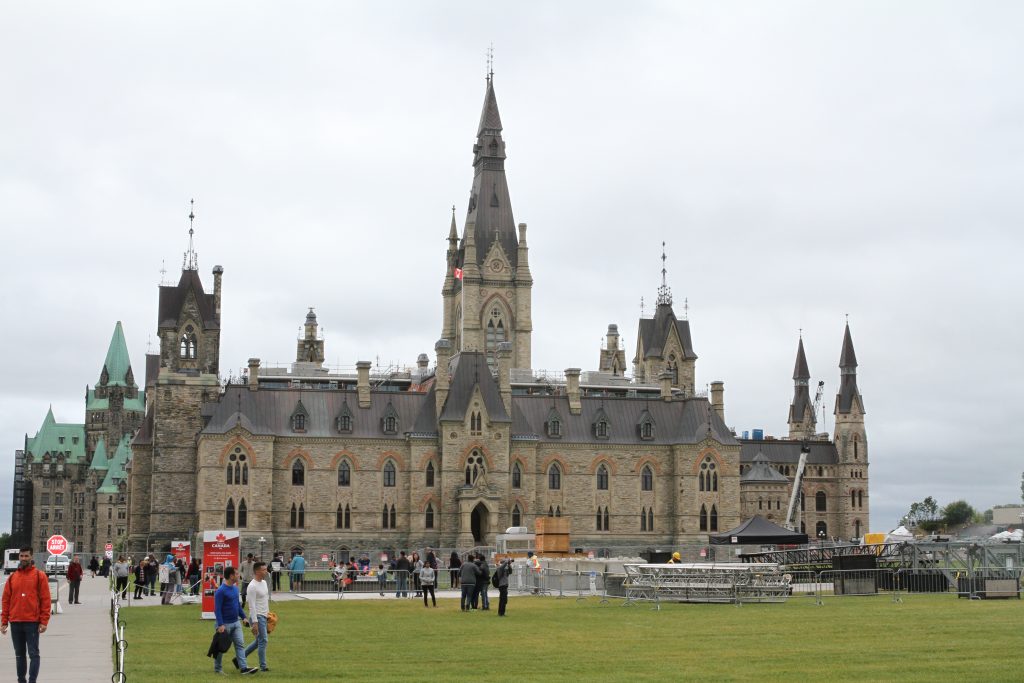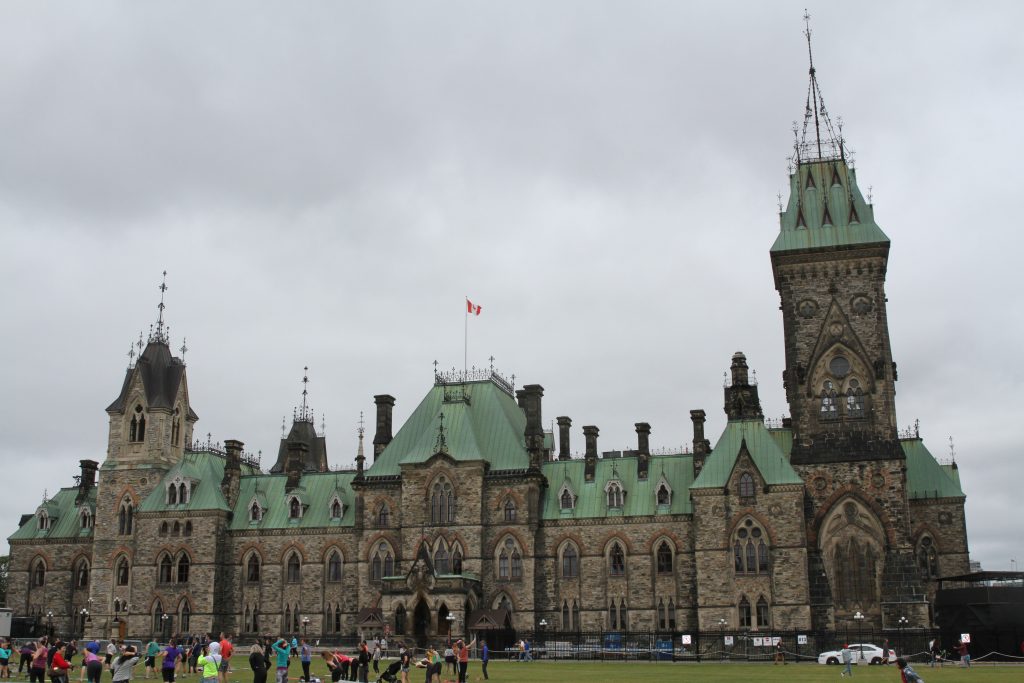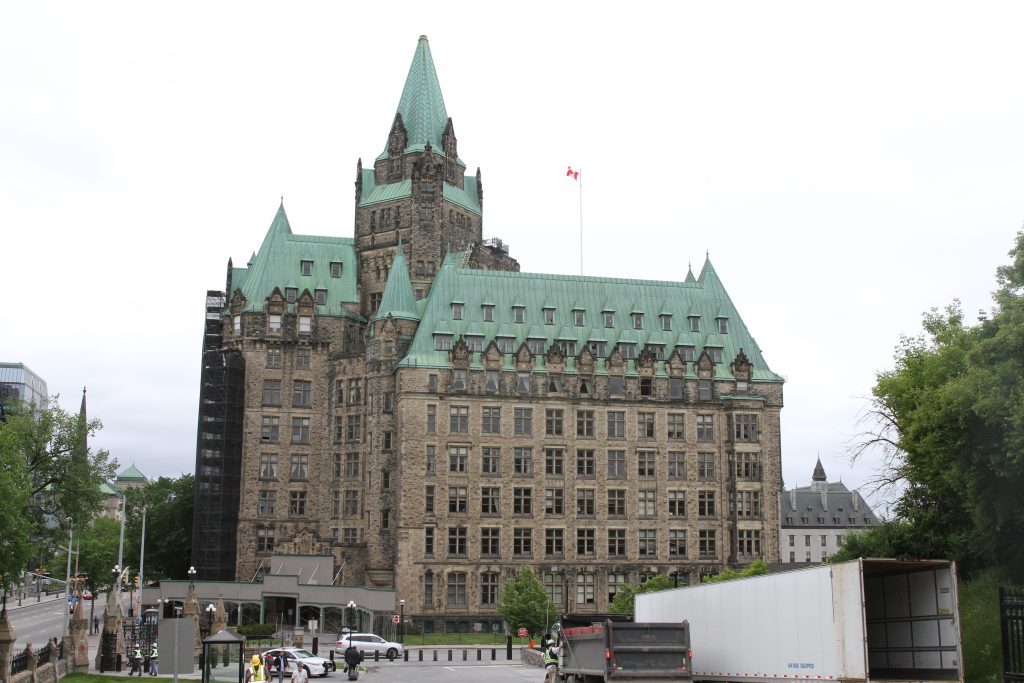 And of course, no lawyer's post would be complete without a shot of the Canadian Supreme Court.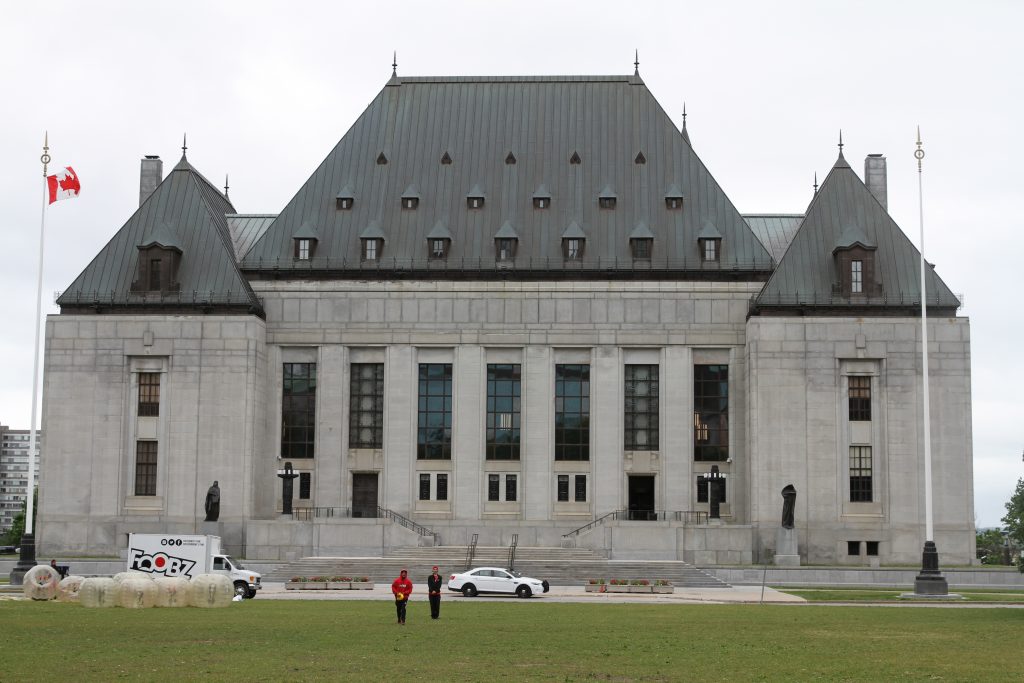 There were some other lovely old churches we saw.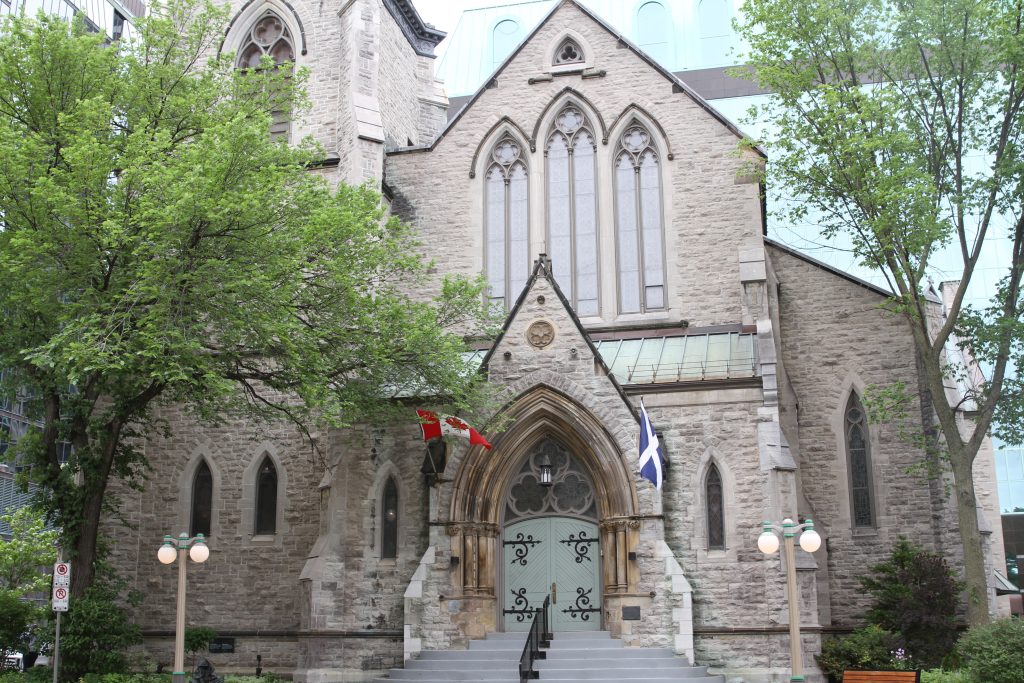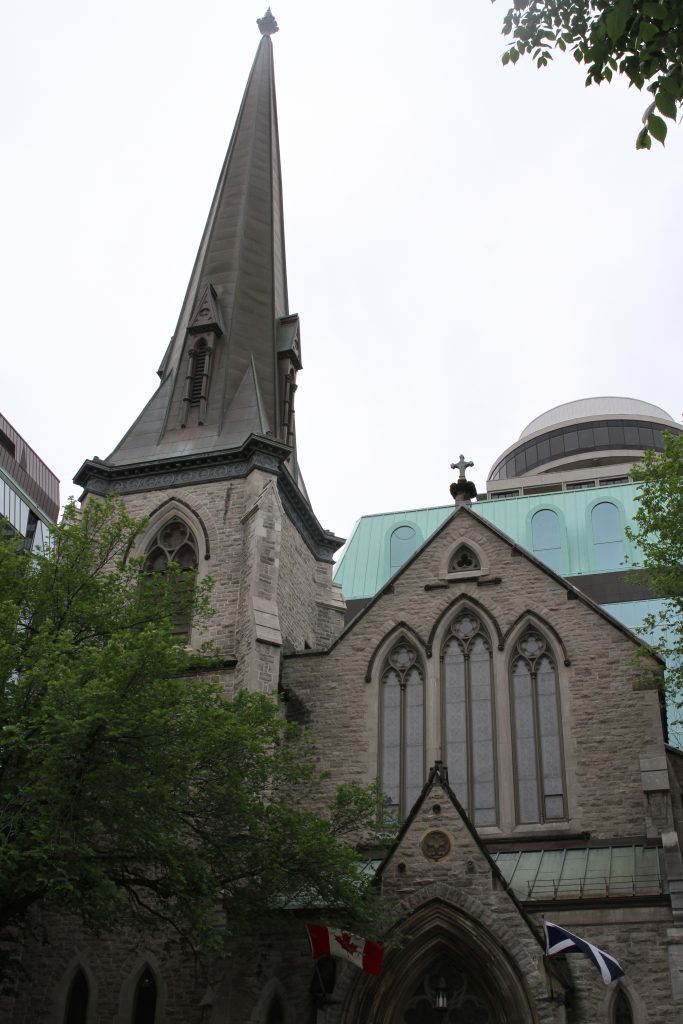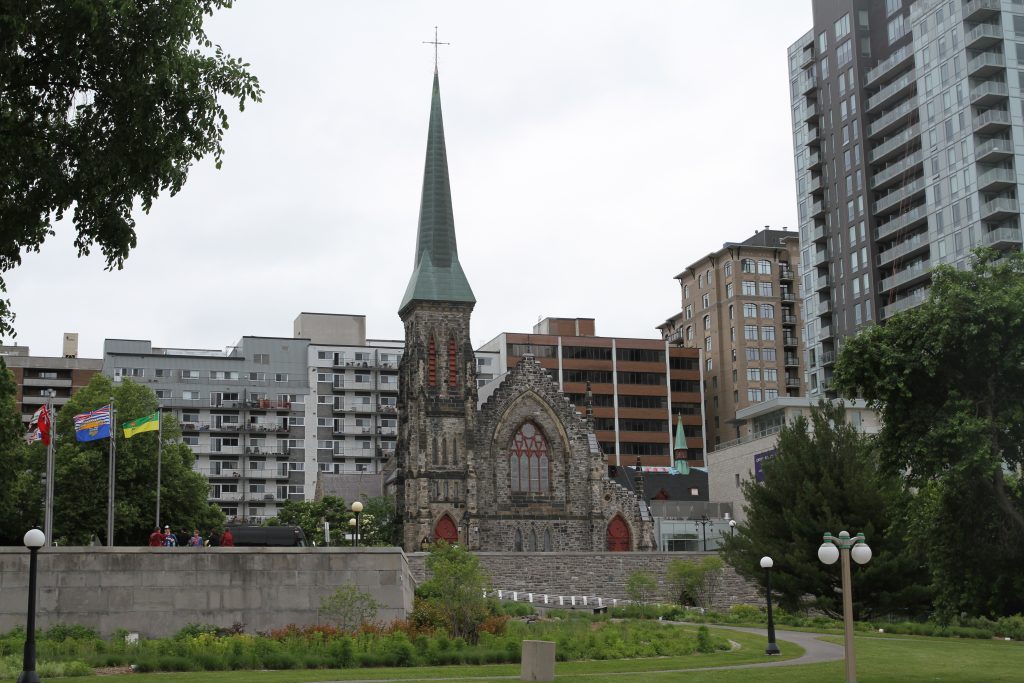 And this odd structure that we could not identify … although we saw several throughout our travels.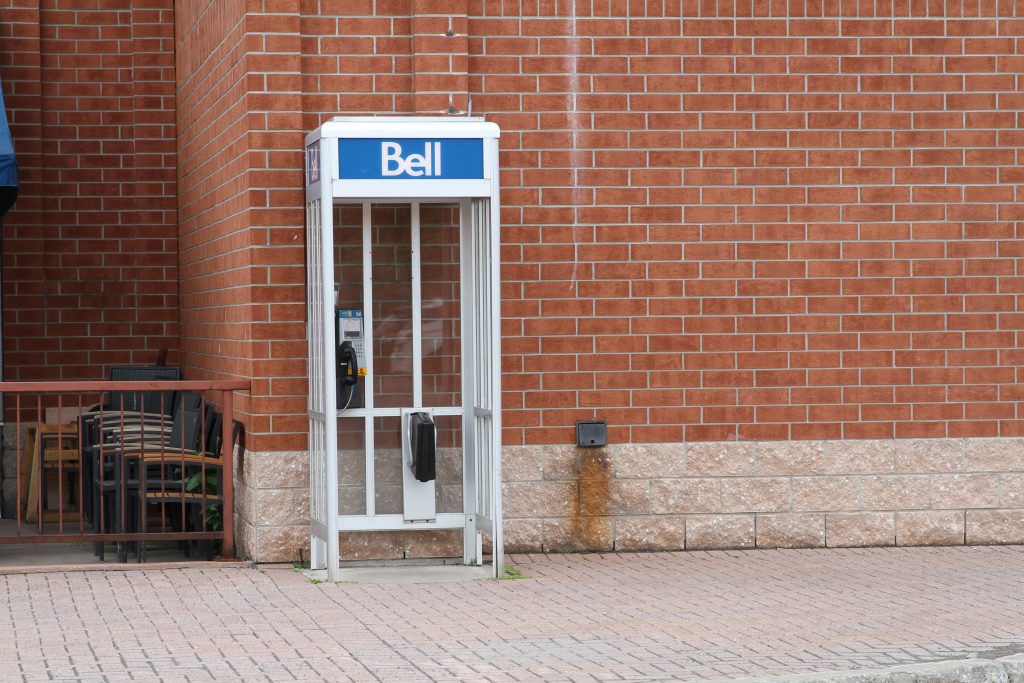 While Canada is officially a bilingual country, and all signs must be in French and English, the Province of Quebec has French as the sole official language. There is a long history as to why these laws came into effect dating back to the 1700s, and I encourage you to learn more about the fascinating history of Canada to understand it better. The point here is that the minute you cross the river from Ottawa (in Ontario) into Quebec, all road and other signs are only in French. And our French is not good.
It does seem like you're in Europe, and so we began a beautiful drive heading to Montreal. We enjoyed bucolic country scenes, learned ferme is French for farm, while fermé is closed, and felt transported to a simpler time as we passed farms and pastures. Then we approached the town of Montebello.  There was a road sign indicating there would be congestion coming up.  Then we started seeing cars and tents lined up right on the side of the road and we saw them for at least a mile before we figured out what was going on.
Turns out we drove through in the middle of Rockfest, Canada's largest rock concert. It had a lineup I would have loved to stay and listen to: Stone Temple Pilots, Godsmack, Tenacious D, Rancid, Flogging Molly, Dropkick Murphys, Henry Rollins and many more. Alas we traveled on, driving slowly (very slowly) through jam-packed streets of portable beer pong tables, sunglass stands, and very pale (but soon to be sunburned) Canadians in black t-shirts. Here's the view from the truck's windshield: