Forgive us for the delay since our last post!
Despite our battery, electrical and dog-crate-delivery issues, we left the safety and security of Sara and Joe's house in Rochester and headed for the border. Not that border. We went North to the land of the Mounties, Moose and Maples!
Given our recent track record of Murphy's Law, we were both a bit downtrodden and expecting the worst on every endeavor. Happily, even with a camper and two dogs, the crossing into Canada was super easy, and border patrol was very nice. To bring the pups in, we needed their updated records and an international rabies certificate, both of which we promptly handed over with our passports due to our awesome internet research skills.
Because we had delayed our arrival a few days and hadn't started as early in the day as hoped, we skipped our Niagara Falls visit and drove directly to our campground in Brampton, Ontario. We dropped the camper, left the pups and drove to Jody's house for an excellent steak dinner. Jody is Bobby's longtime friend from the USMC and it was great to see him. The next day we met up with my cousins Madelon and Susie for lunch, then my lovely cousin Dara hosted a dinner at her house and we got to see much more of the gang! Somehow, we failed to take any pictures, and I have no reason or excuse for that.
The next few days were very enjoyable visiting with family and friends.  Bobby and Jody went on a very long fishing expedition, catching some perch, bass and sunburn. I do have one picture of Madelon and me at The Distillery, thus fulfilling our obligatory Cynthia picture quota.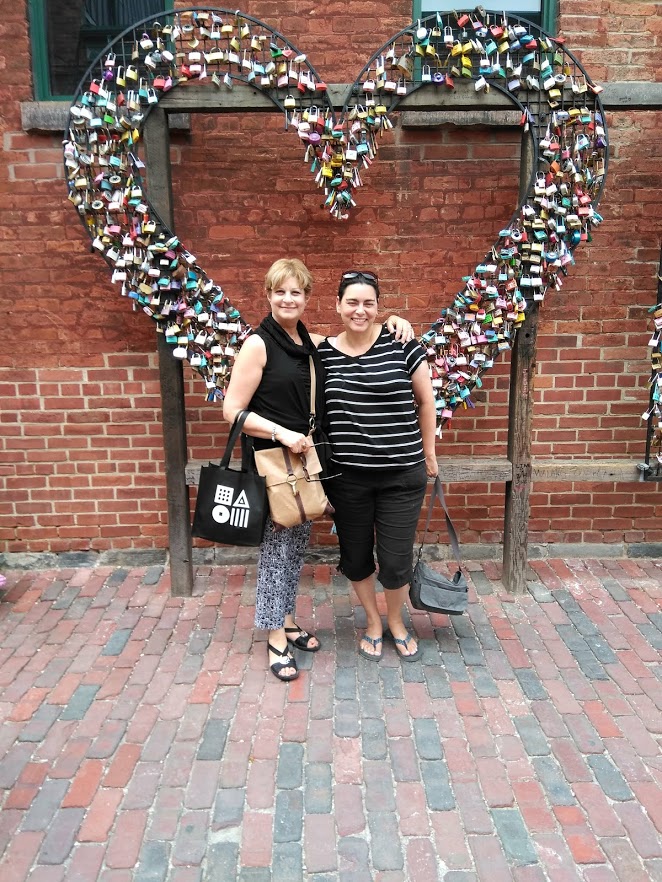 We also visited the historic town of Unionville and Bobby got some pictures of Canadian Geese and their adorable goslings.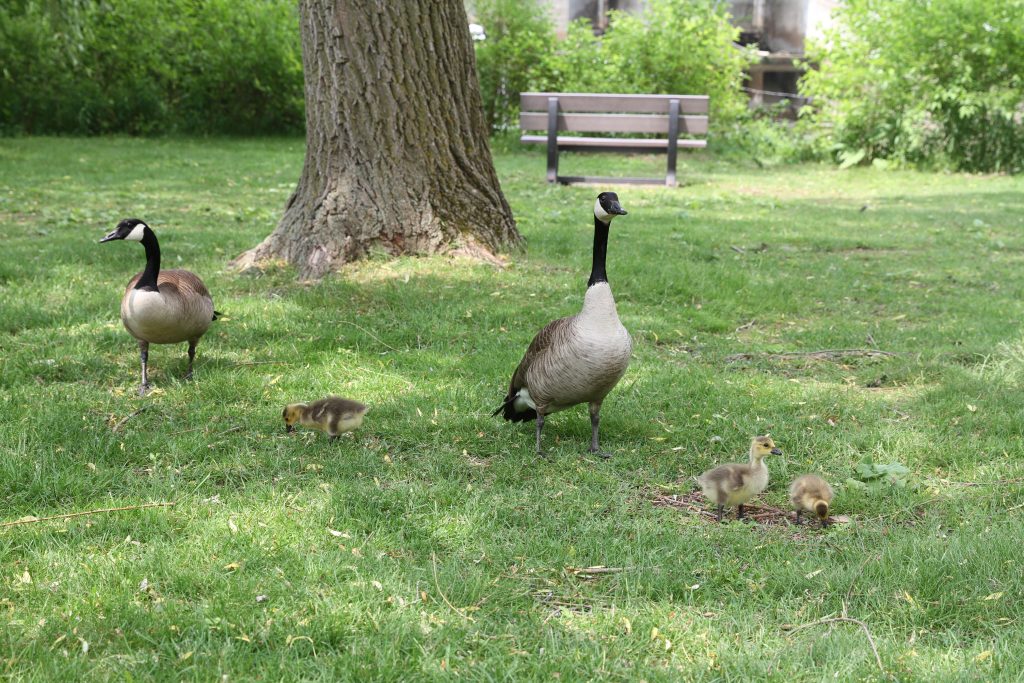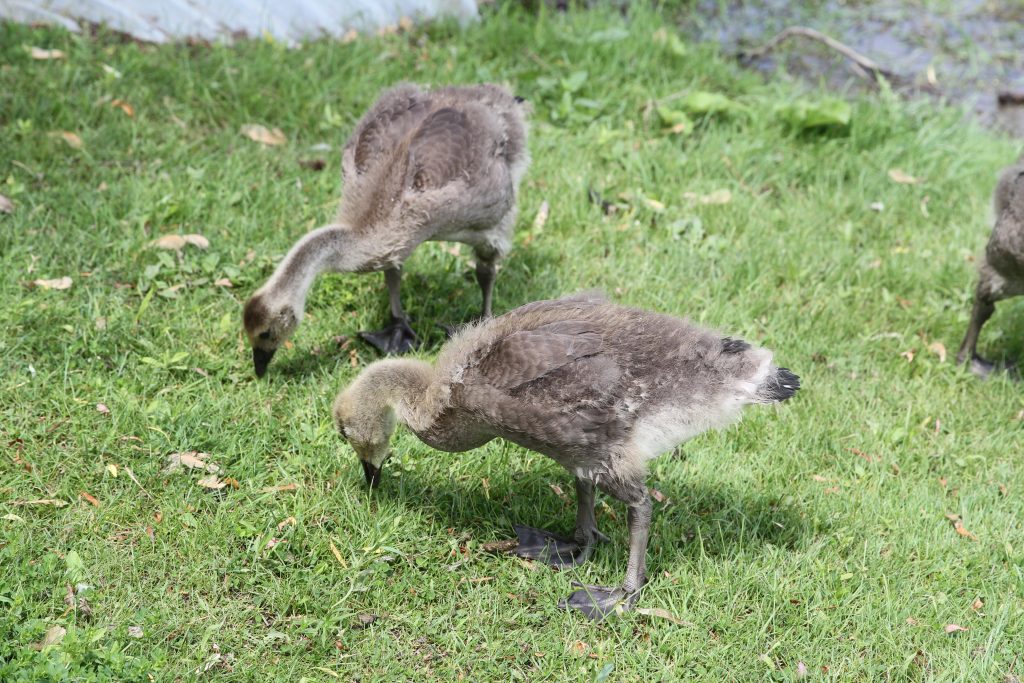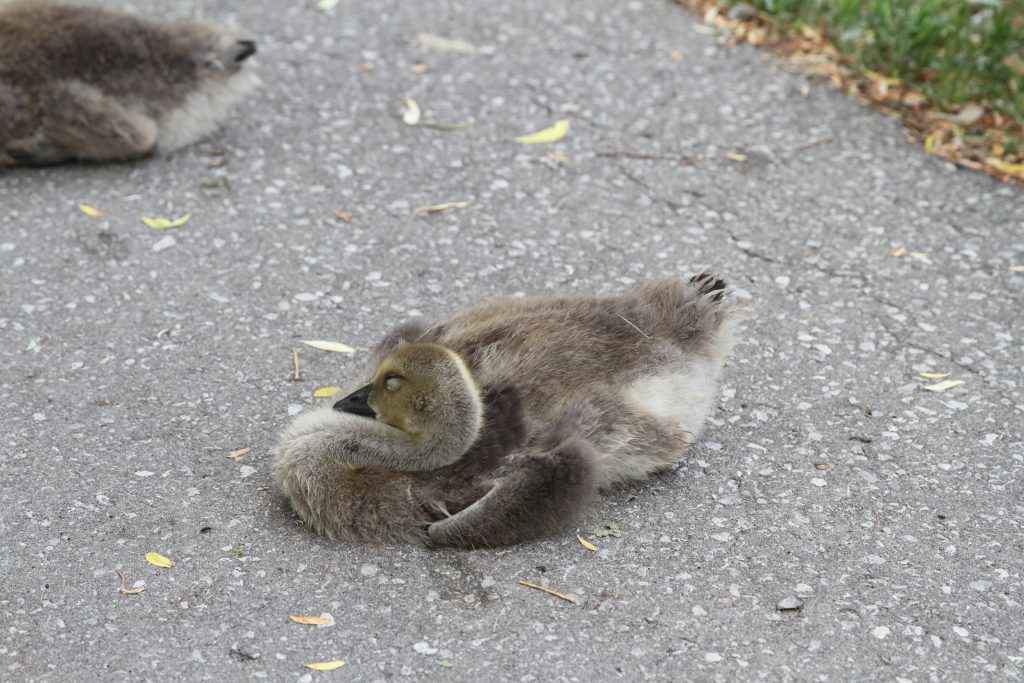 And of course no blog post would be complete without a flower.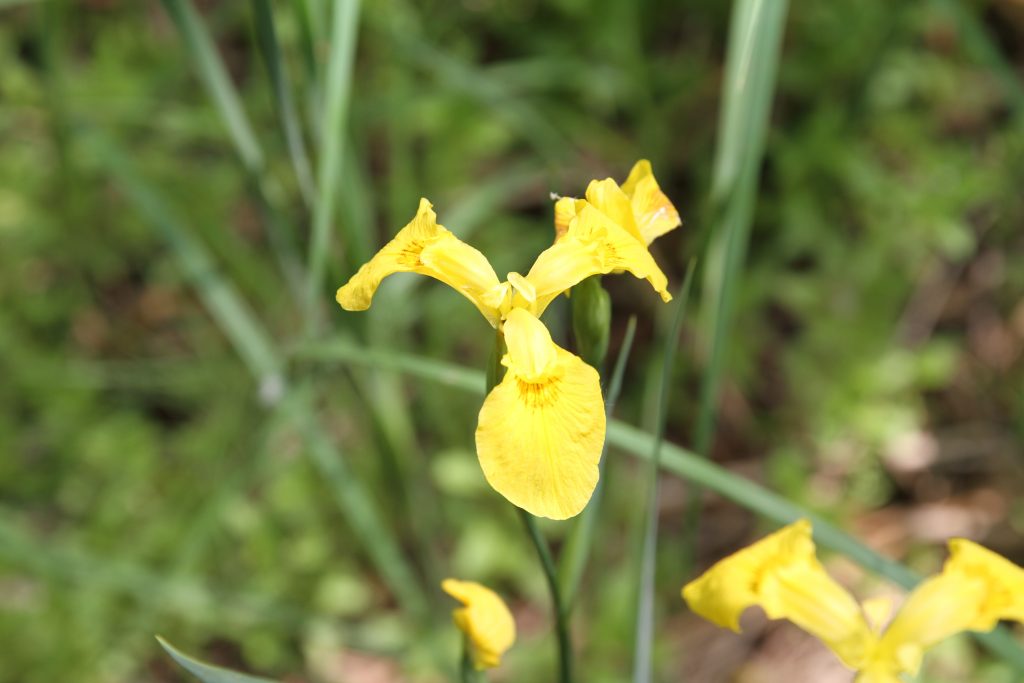 We left Toronto on Sunday and drove to the Ivy Lea campground off the Thousand Island Parkway a bit past Kingston. The campsite and entire area was picturesque other than the mosquitos. We recently got these Zap-It! bug-zapper tennis rackets and started using them – they actually work and we admit to feeling a certain malicious delight whenever we zap one of these bloodsuckers invading our living space. We aren't ready to start advertising on our blog, so this is just a free endorsement if anyone is looking for a convenient way to get rid of flying things.
We then took a trip to Fort Henry in Kingston. I'd previously visited with my cousin, Jason, when he went to college in Kingston, but that might have been a few years back, so this was pretty much a fresh visit for me. The original fort was constructed by the British during the War of 1812 to protect against an American attack. The fort has a prime location, situated near the mouth of the Cataraqui River where it flows into the St. Lawrence River at the east end of Lake Ontario. In the 1830s a new, bigger fort was constructed, and was garrisoned by British and later Canadian troops until 1891. After that the fort fell into disrepair until it was restored in the 1930s and opened as a tourist site. Today there are interpreters and drills, parades and other exercises.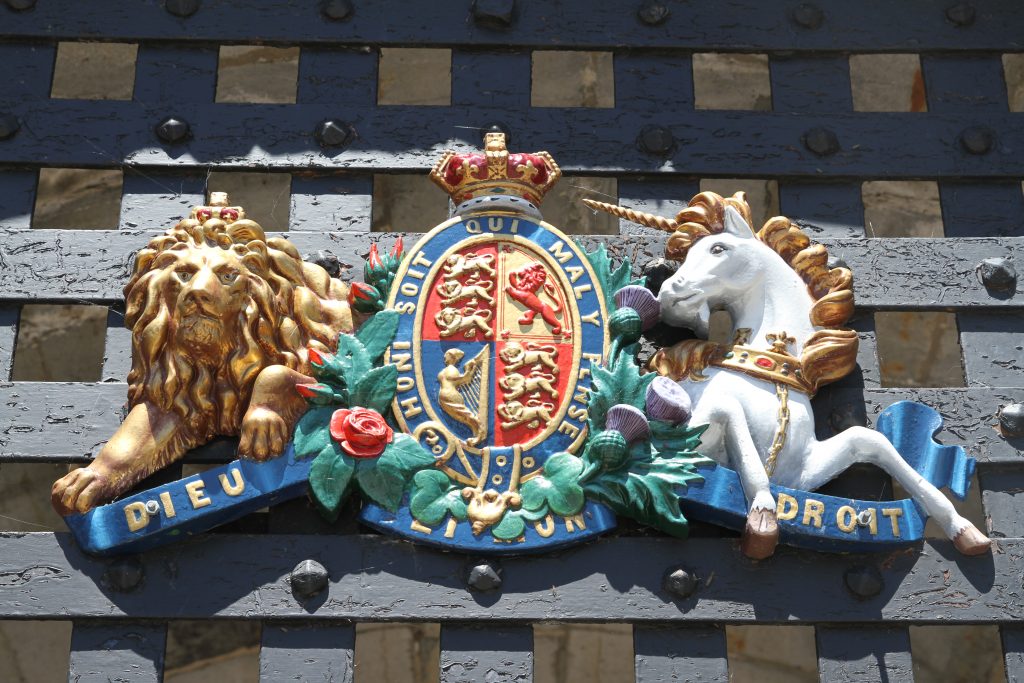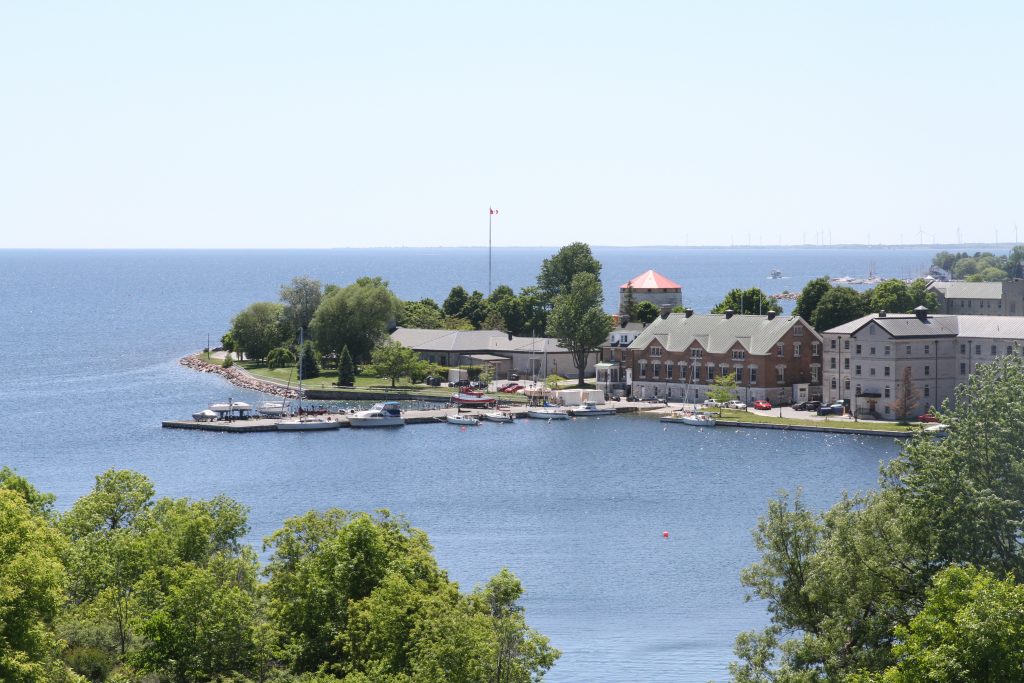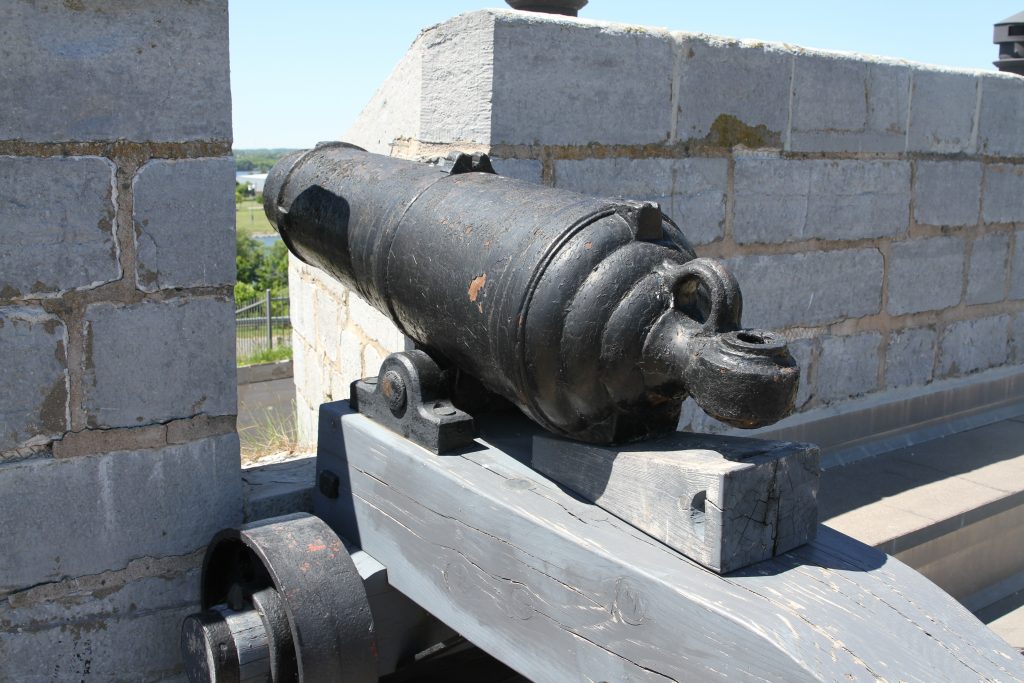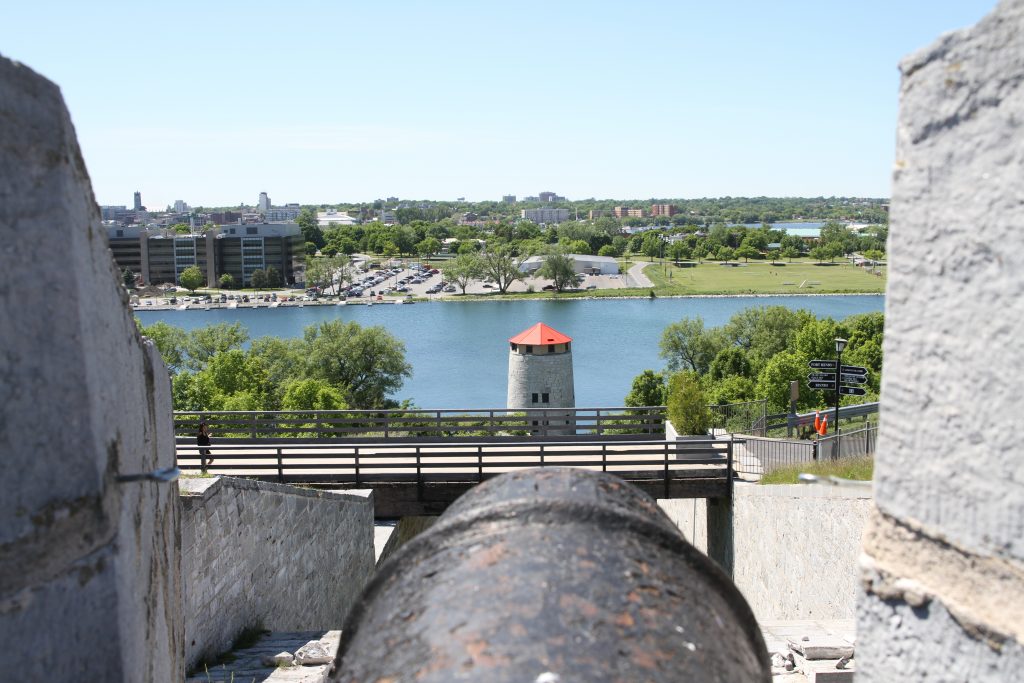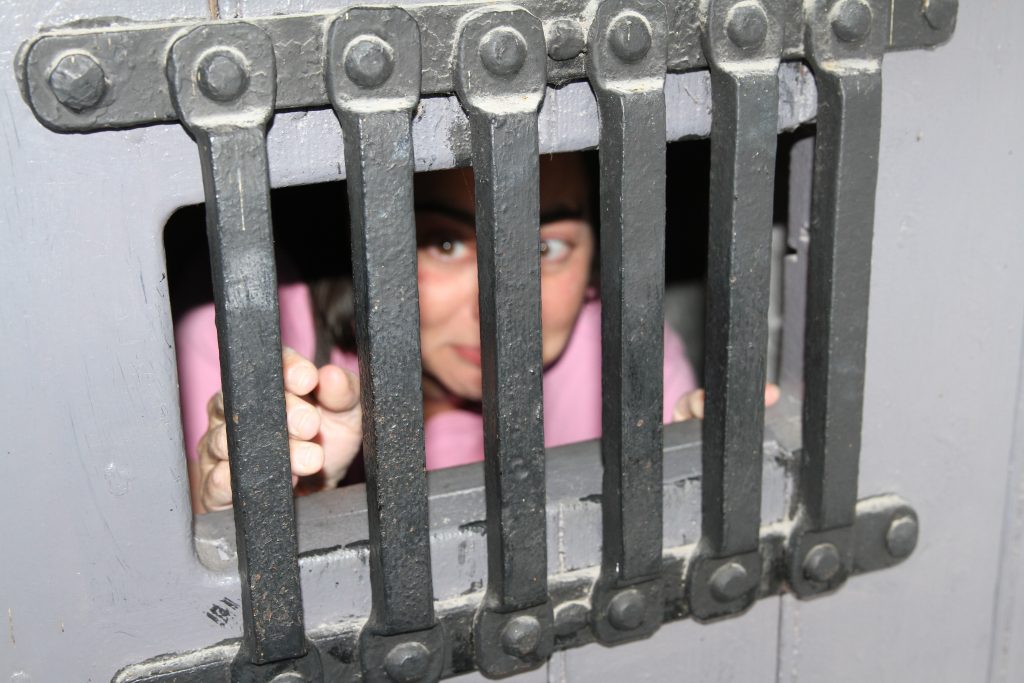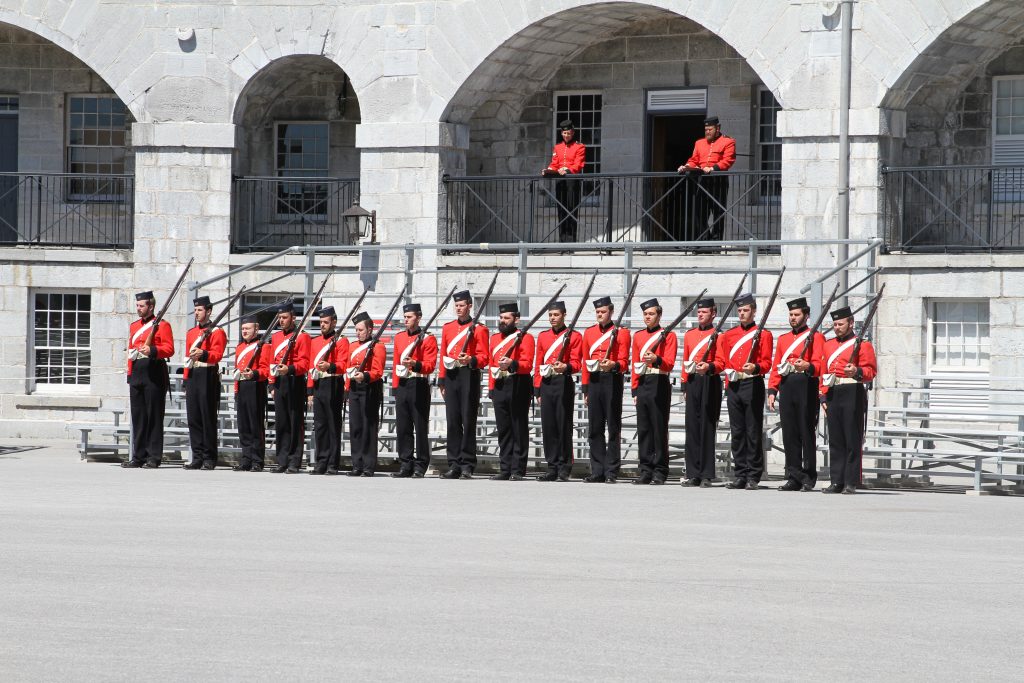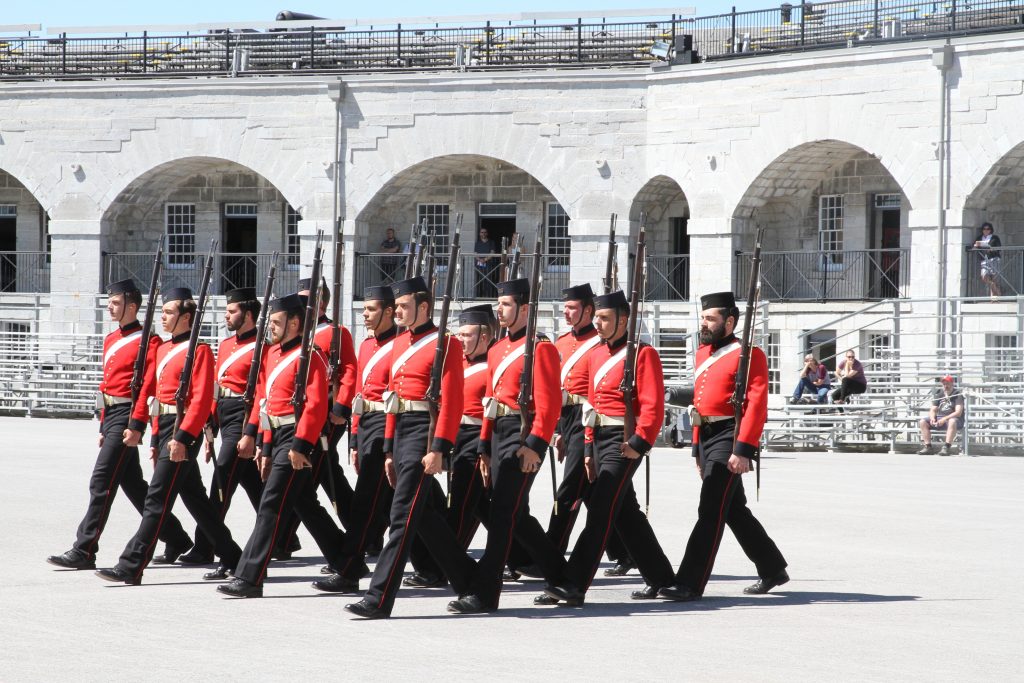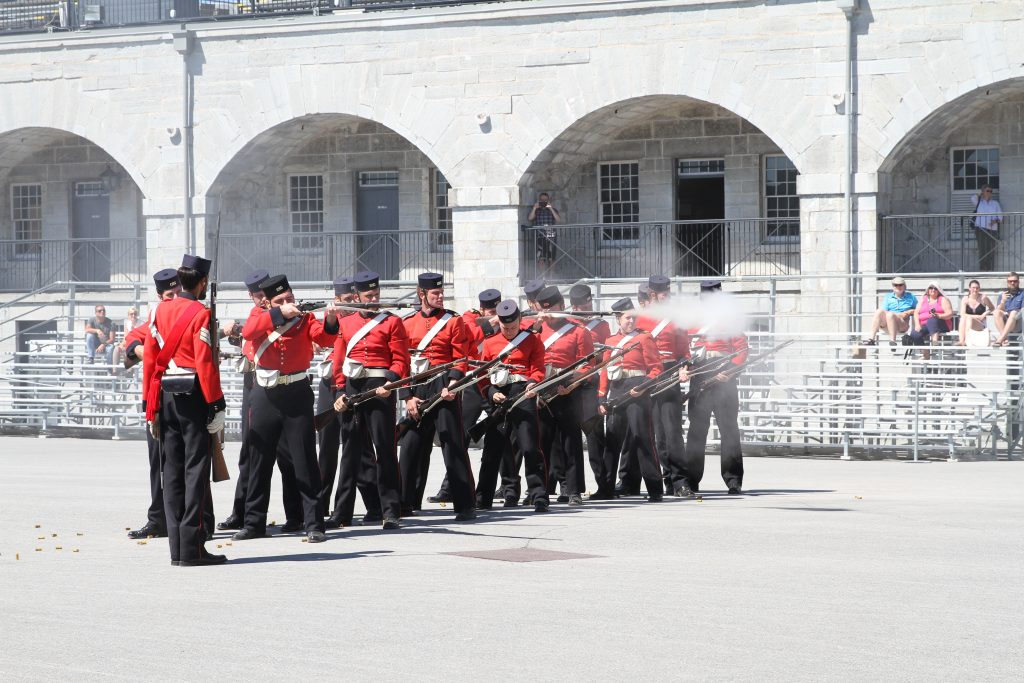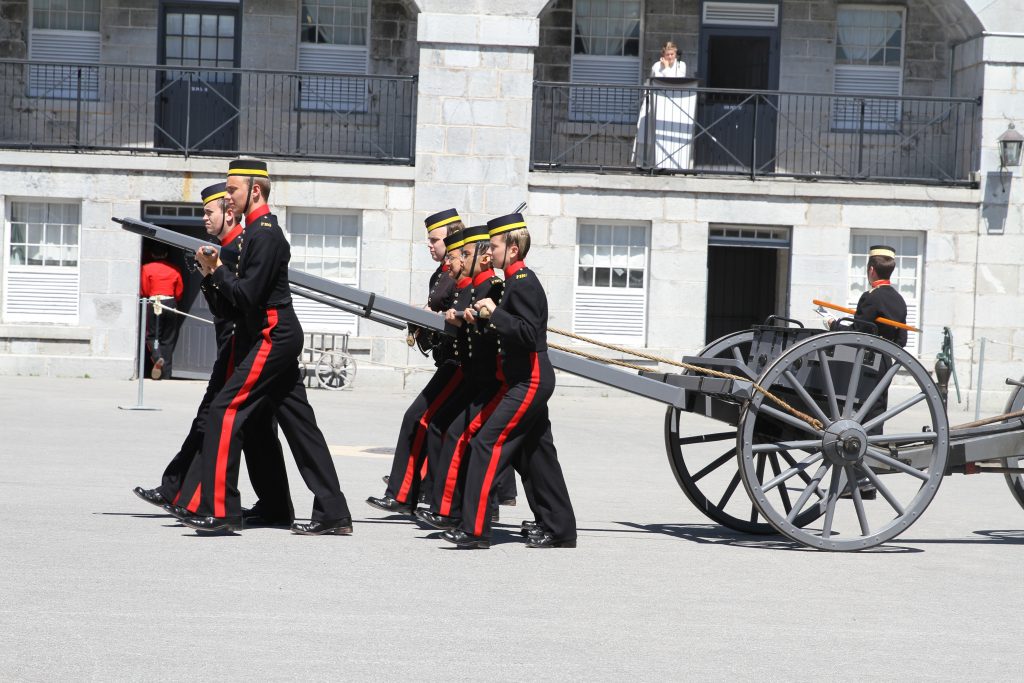 On our way out of the 1000 Islands, heading toward Ottowa, we spotted this family of Mute Swans – and those are no ugly ducklings!