Post by Cynthia; Photos by Bobby
Nashville Visit
Our plan for the fall was for me to have an extended stay in Nashville while Bobby and our friend, Fabian, took the truck, camper and dogs down to Mexico. I would fly with my Mom and George to meet them in Cancun in January for our annual family vacation.
So we had about seven weeks in Nashville together to regroup. We visited with friends and family, got the dogs vet visits, took care of vehicle maintenance, registration and insurance matters and did another downsizing of everything we had in the camper and truck. In mid-December, Fabian flew in and he and Bobby hit the road.
Meanwhile I got to spend another month hanging with friends and family and sleeping in a real house!
Go West Young Men
The guys' first stop was in a rainy Arkansas where they overnighted before heading to Sam Houston National Forest north of Houston for a bit. It finally started warming up once they hit Mustang Island state Park (just east of Corpus Christie) and camped on the beach.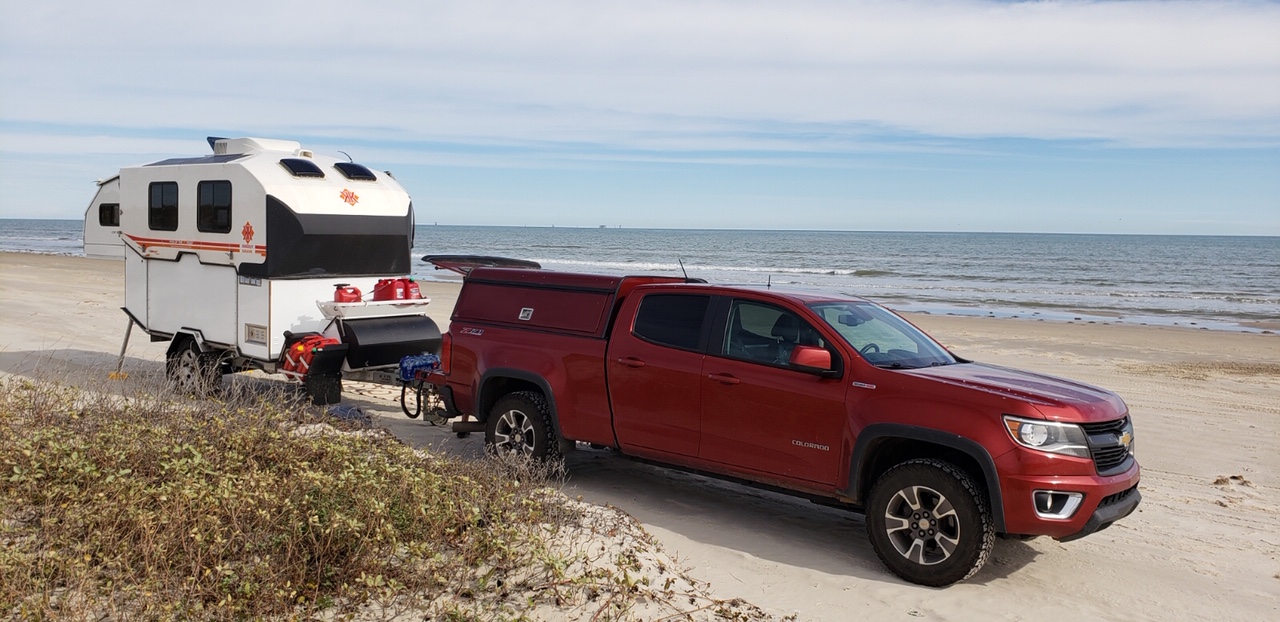 From there, they visited Falcon State Park and got some brake work done on the camper. Apparently a cracked copper washer on the trailer brake caused the brake fluid to leak out. They found this out when the trailer rolled a few feet after supposedly being parked. Luckily, it only rolled into a curb.
And South – Eventually…
On December 19, the guys crossed into Mexico and had a rough time.
First, they broke the cardinal rule of crossing a border first thing in the morning – not arriving until the afternoon. Then, as it turns out, carrying extra fuel (both gasoline and diesel) is a big no-no. They considered it combustible materials that we didn't realize despite extensive research on crossing into Mexico.
Bobby had to wait inside with the dogs while Fabian dealt with the agents.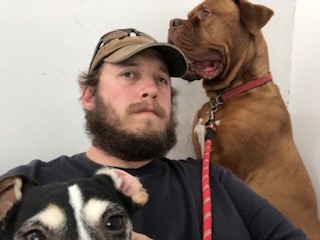 After FIVE hours, a $130 US fine and the confiscation of 20 gallons of diesel fuel and 5 gallons of gas, they were able to leave. But by this time, due to their late arrival at the border, it was dark.
Driving in Mexico
The first rule of driving in Mexico – Don't drive in Mexico.
Kidding! But many people expressed concern about us driving in Mexico. Having now had quite a bit of experience, we can say driving in Mexico is fine – but don't drive after dark. This is mainly due to the topes (speedbumps) that can be hard to see, but also for safety purposes.
So now the guys are violating their second rule – driving after dark.
Not five minutes from the border they get pulled over by local police. They were going 45 in a 40 km zone allegedly – despite the fact they hadn't been in the country long enough to see a speed limit sign and were continually getting passed by other cars. After a $500 peso ($25 US) shakedown, they got back on their way.
They only had to drive less than two hours to visit some of Fabian's family in Los Nogales, but just a few minutes later they get stopped at a military checkpoint. This wasn't a shakedown, but the solider asked what they were doing out so late and where they were going. After they explained, he said "be careful out there." So they continued on – their confidence not exactly increased.
Almost immediately they get pulled over by Federal police. The Federales won't shake you down for a bribe, and this one was just concerned. He also asked what they were doing out so late and where they were going. After another explanation, he also said, "Ok, be careful out there," further instilling Bobby and Fabian with lots of confidence!
Thankfully, they made it to Fabian's uncle's house without further incident.
And as horrific a travel day as they had, we want to stress that there have been no further problems. No shakedowns or even any police pulling us over in the following two months. The only thing that happens is that we are sometimes asked at military or police checkpoints where we are going/where we've been/why we don't have a license plate on the front of the truck.
Camping in Mexico
The guys had a lovely stay with Fabian's family.
Then they headed off to explore. The first stop was Cuatrocinegas. This town includes a protected area with some beautiful sights. First was Dunas de Yeso. Yeso is Spanish for plaster, and these were white gypsum sand dunes, not unlike those we had visited last spring.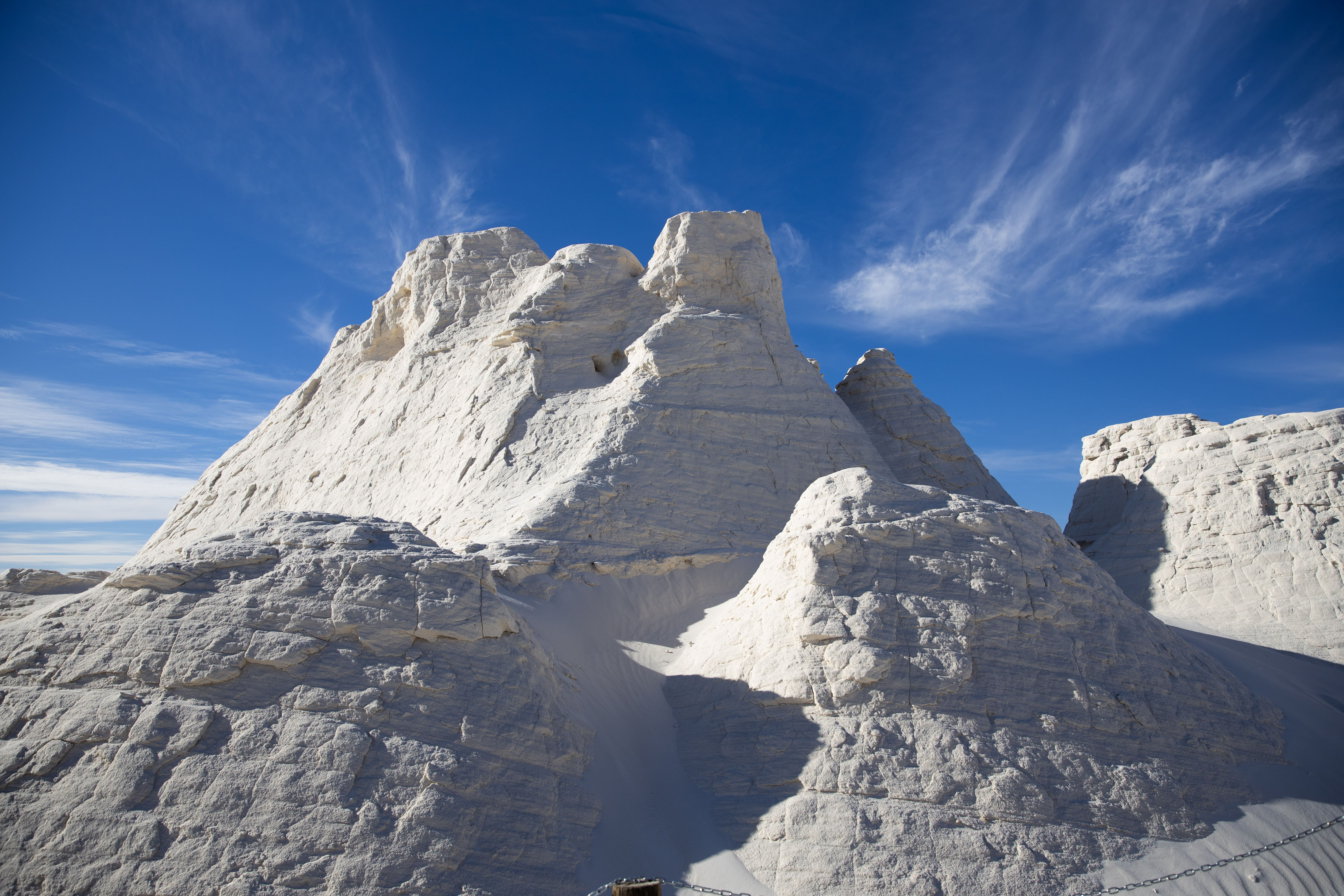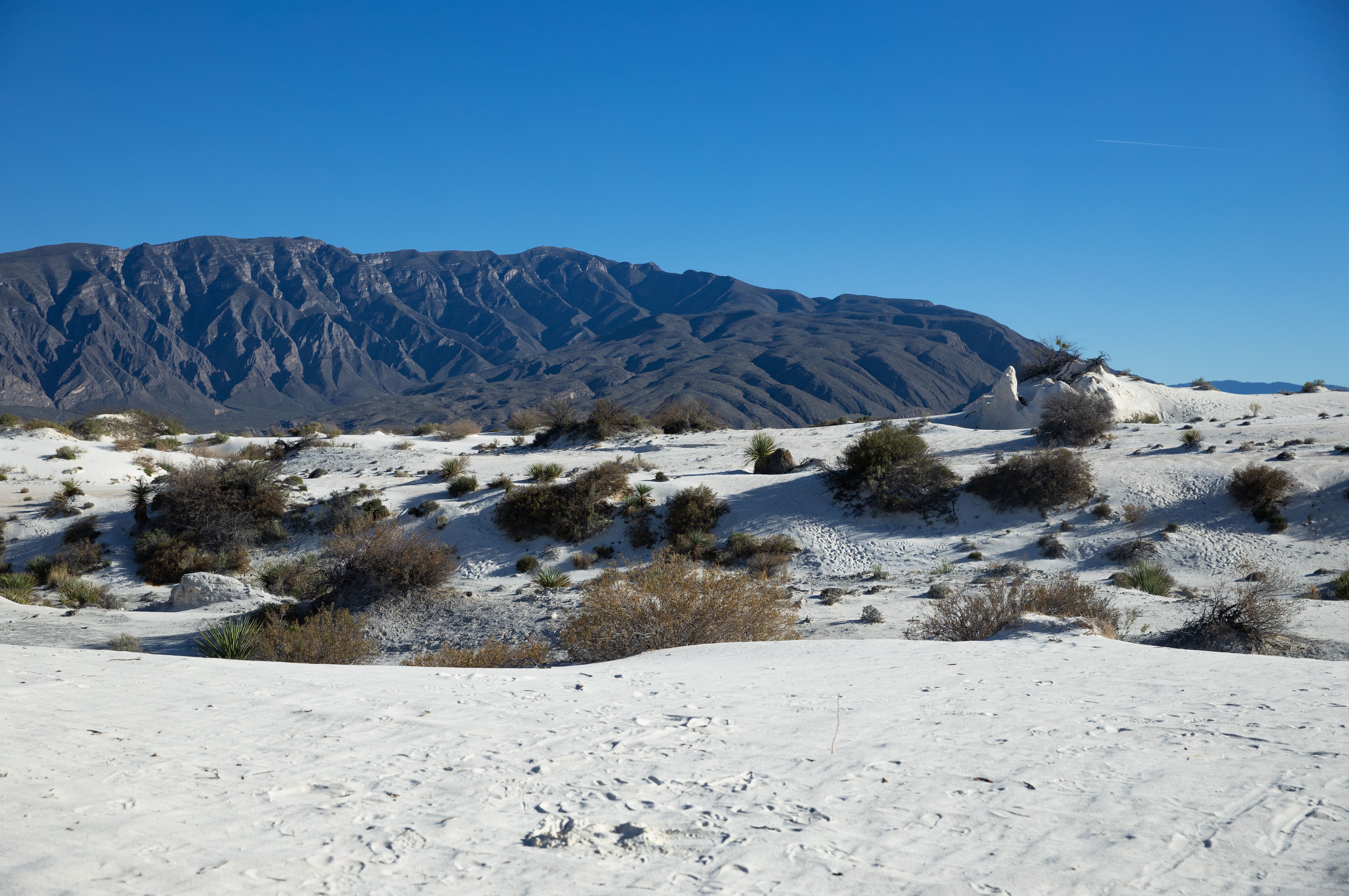 During our regrouping in Nashville, Bobby got some new camera equipment – and a drone (DJI Mavic 2 Zoom). He enjoyed playing with his new toys.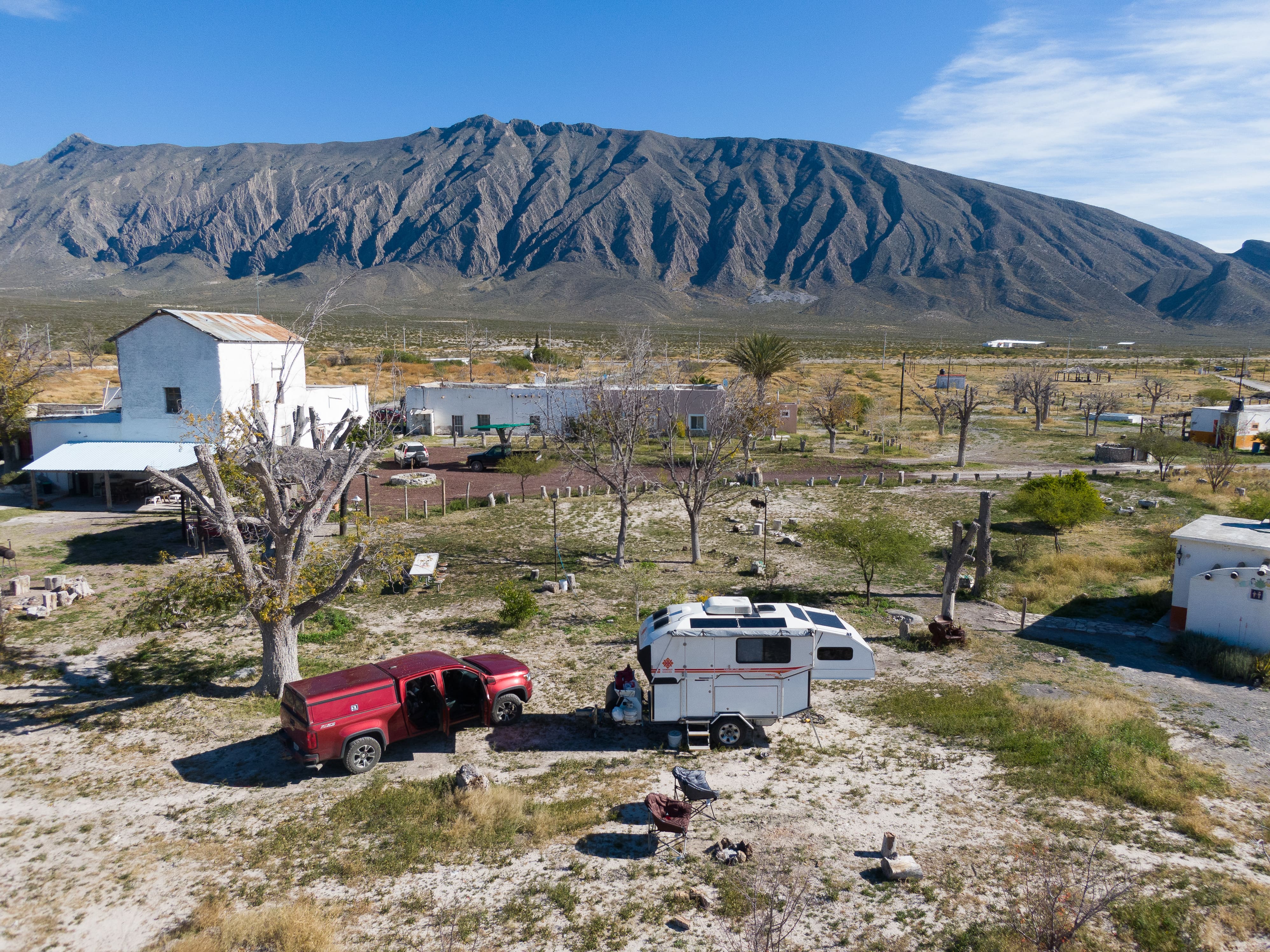 At the campsite there were also a bunch of ant hills, and Bobby got to use his new macro lens to capture these guys.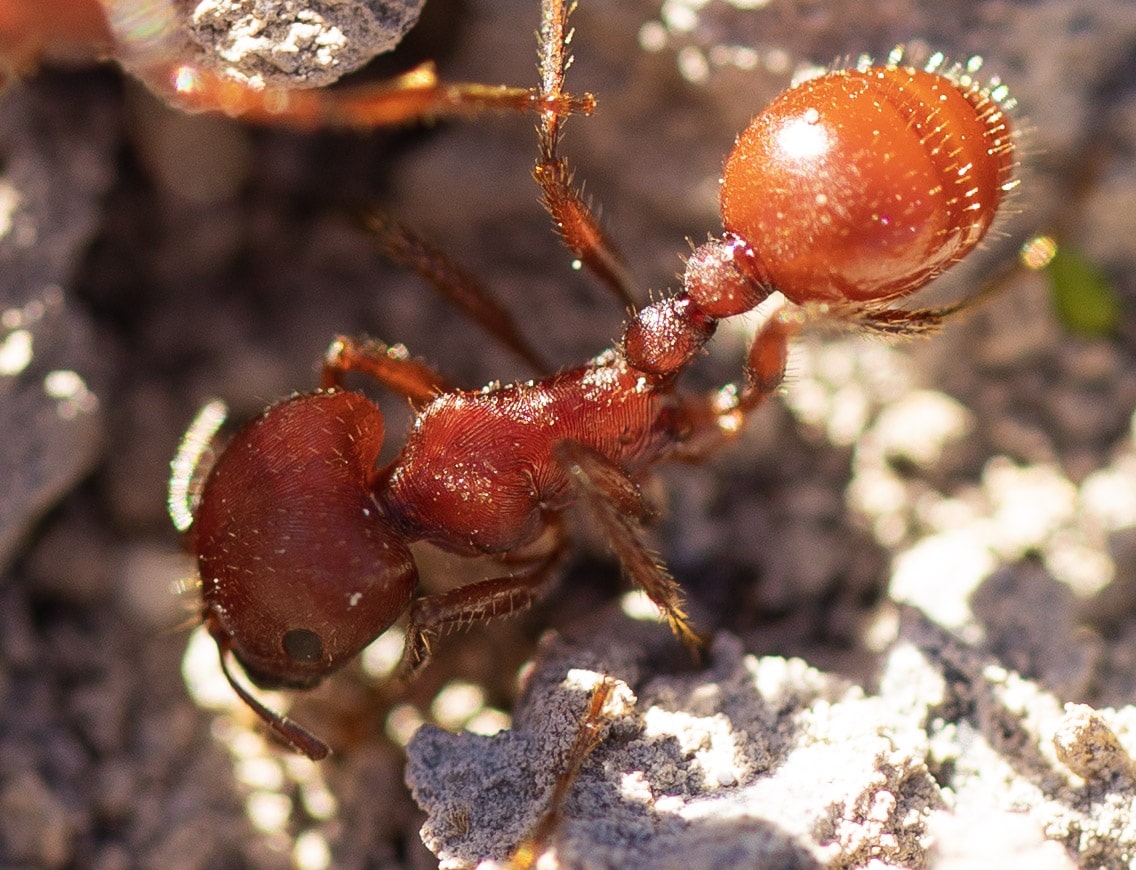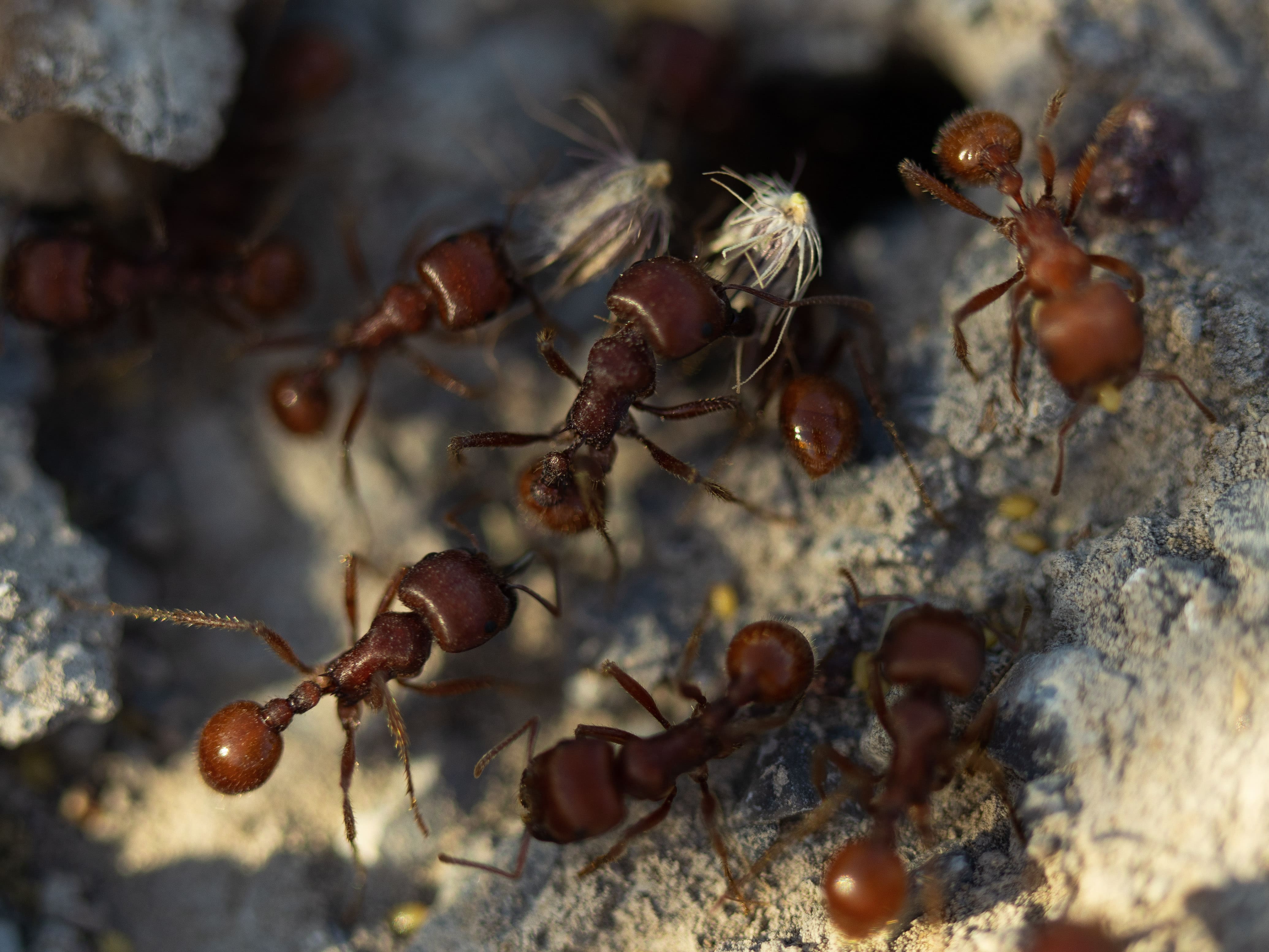 The next day they explored another area – Poza Azul (Blue Pond). The drone came in handy for some of these shots.