Post by Cynthia, Photos by Bobby
In Montreal, our first of the Quebec stops, we stayed at a KOA Kampground 15 minutes south of the city. KOA (through franchises) is the largest private campground in America. We hadn't stayed at one before – they tend to be expensive. I have also heard the quality varies, but we liked the Montreal South KOA very much.
Also staying at the campground were a group of almost 30 Class A Motorhomes – the "big rigs" of RVs. They were all from the US as well and were about to embark on a two month tour of the Eastern Provinces in Canada, similar to our itinerary. We met several of these folks, jointly made a meal with our neighbors Debra and Alan, and even joined them for some card games.
Also, I finally got a chance to paint! Well, I painted a flower from a picture we took that looks like a third-grader without much artistic talent painted it, but that's not the point. Although later I presented it as a welcome gift to my Mom when she came to visit and while she seemed appreciative, she didn't take it home with her and insisted I keep it, so maybe there is a point there …
But I get ahead of myself. Montreal is beautiful. We went to old Montreal and ate lunch at a lovely Italian bistro, had some gelato and visited Notre Dame Cathedral. Apparently, all churches in Canada are named Notre Dame – they like Mary up here.
The Cathedral is the most glorious of the Notre Dames we've seen in Canada.
Upon its completion in the 1840s, Notre Dame was the largest church in North America, and remained so for over 50 years.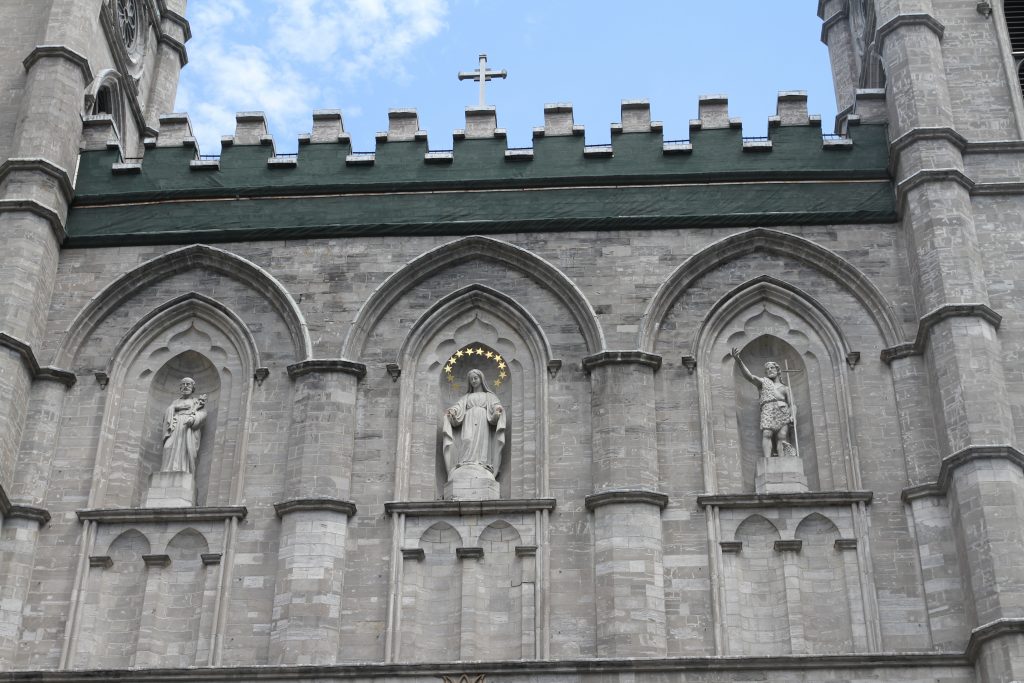 I took a tour of the cathedral and learned that the stained glass windows were unique in that rather than depicting events from the bible, they told the story of Montreal's founding.
Also, the pipe organ is huge, has over 7,000 pipes and multiple keyboards.  Yet, only one organist plays it at a time.  Apparently it's quite an active role.
There were also some amazing sculptures.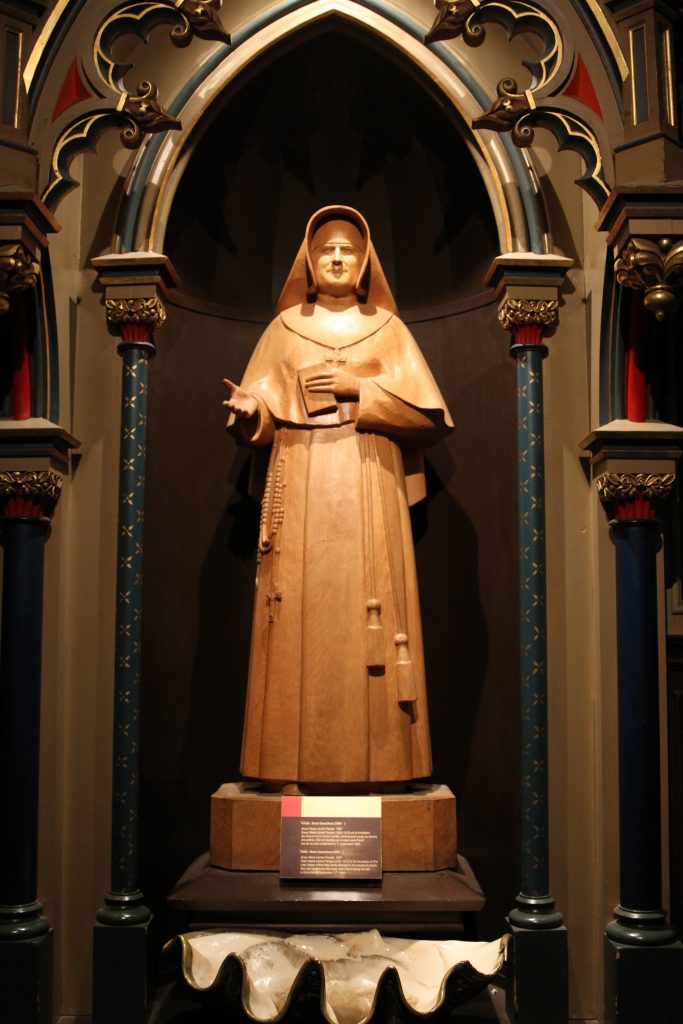 We also traveled around, getting some sites of the park and some enchanting old residential neighborhoods before resting up at the campground for a bit.