Post by Cynthia, Photos by Bobby
We had reservations for four nights to stay at the campground at Watkins Glen State Park in New York.  This is a lovely park located right on Lake Seneca in the finger lakes area.  There are waterfalls and walking trails; it even won third place in 2015 in USA Today's reader's poll of Best State Park in the United States.
We had received the replacement battery charger, Joe had installed it, we seemed to be working fine, so off we went!  We got to the park, plugged in, and … nothing.  It made no sense, we had been charging and able to use our outlets in Rochester just a few hours earlier.  And then breakers started popping.  On their own, even.  It was crazy.
Bobby got Joe on the phone.  They did some troubleshooting.  Ultimately, we decided we'd have to cut our planned four day stay short because as always we need a way to keep our lithium batteries charged.  So we went to sleep and got up early to hike the Gorge Trail.
I should first note that the Park really is lovely, but the trail paths could have been marked quite a bit more clearly and there was more trash on the trail than we were used to seeing (despite trash cans being readily available).  We found that really disappointing.  PSA for the day – don't litter!
The way we went, the Gorge Trail quickly led down behind a waterfall.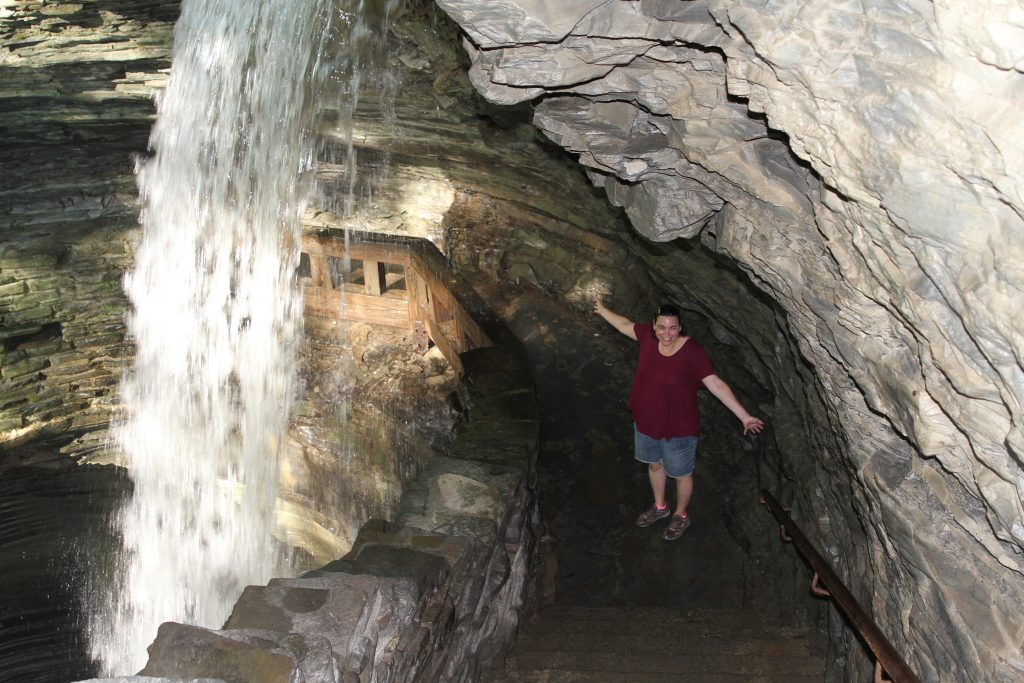 The view from that waterfall looking out was beautiful.
Amazingly this Gorge was created in just over 12,000 years.  Between the amount of water and the fact it freezes during the winter, it seems a lot of force is created.
We then went back up and journeyed up the rest of the Gorge Trail to see some more falls, pools and other beautiful sites.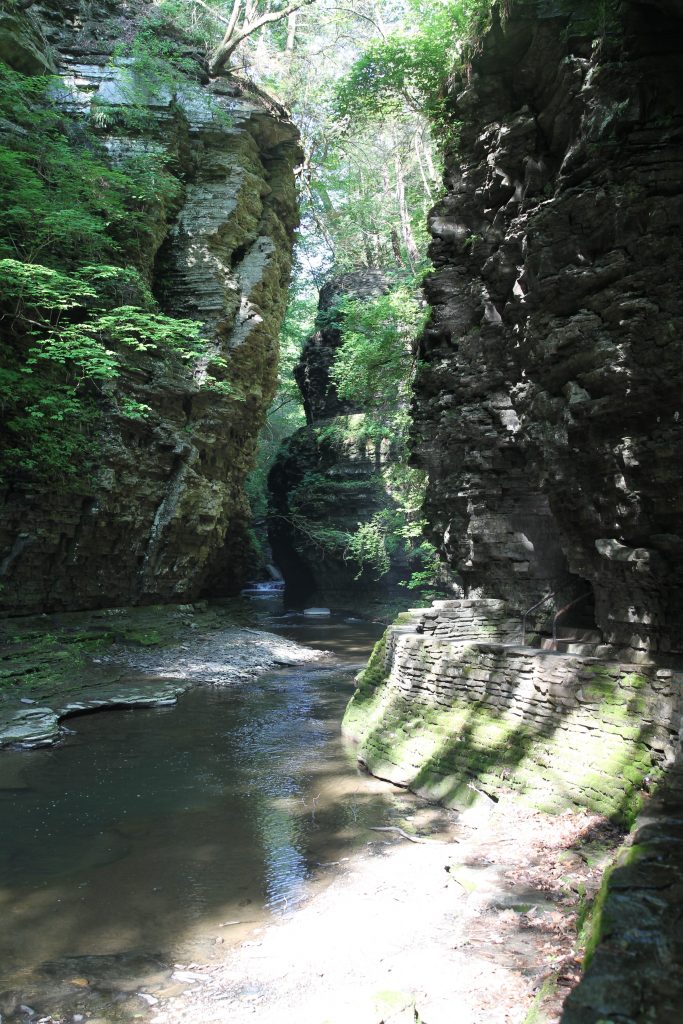 We learned that there are even microclimates that differ depending on which side of the rim they are on.  One is sun-facing and has different trees, plants and flowers, while the shady side thrives with hemlocks and ash if I recall correctly.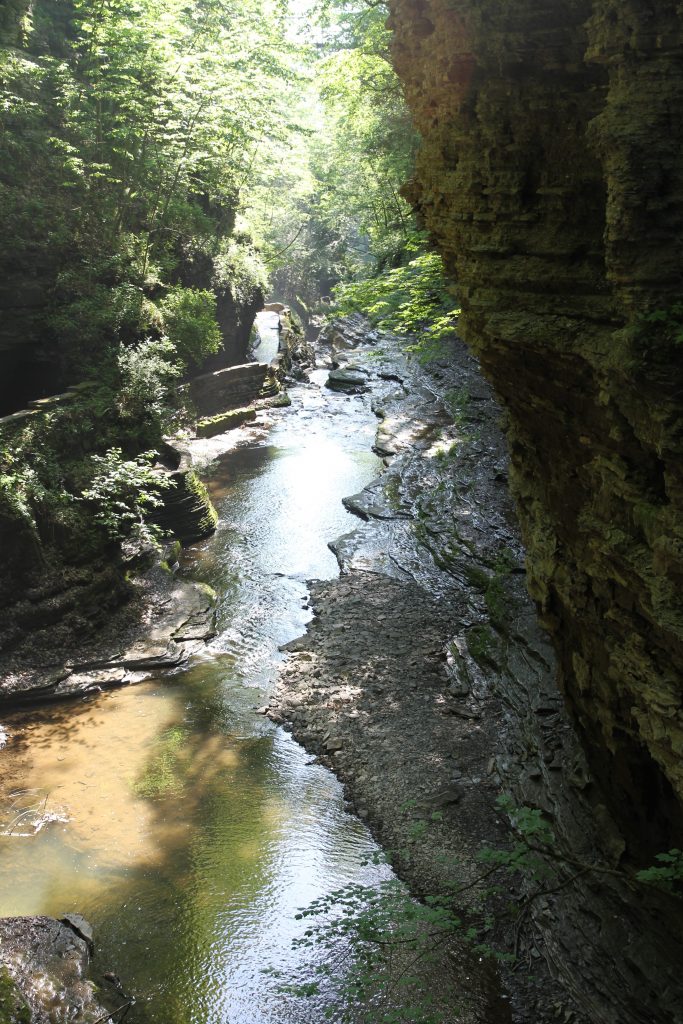 It was lovely seeing the various shapes and steps along the trail.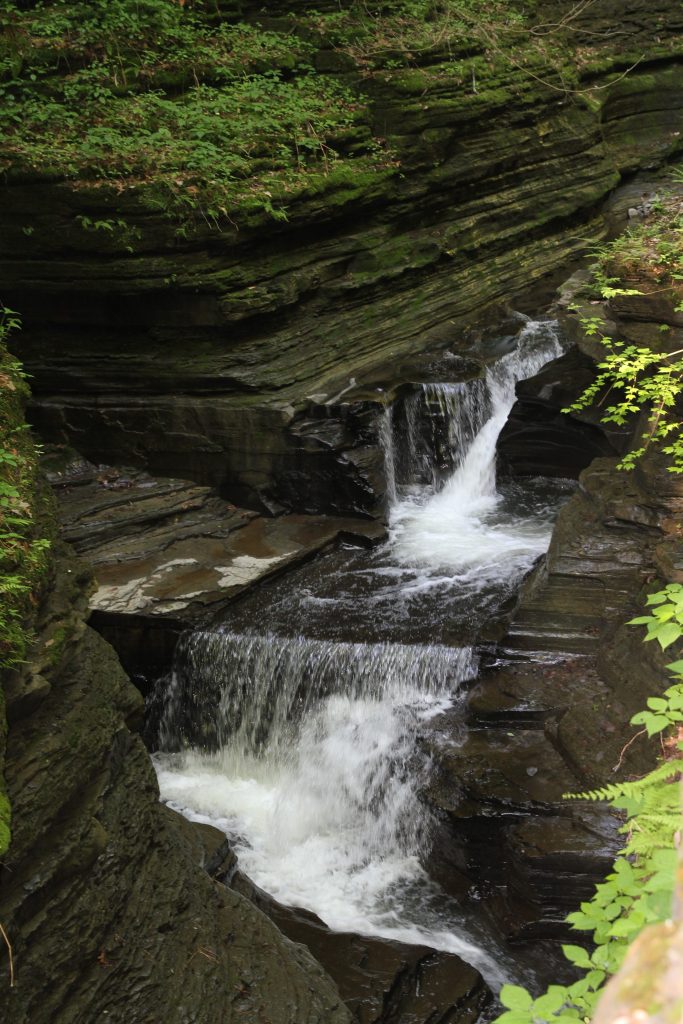 Then there was another large waterfall, the Central Cascade.
Bobby loves taking photos of water, and this hike gave him some great opportunities.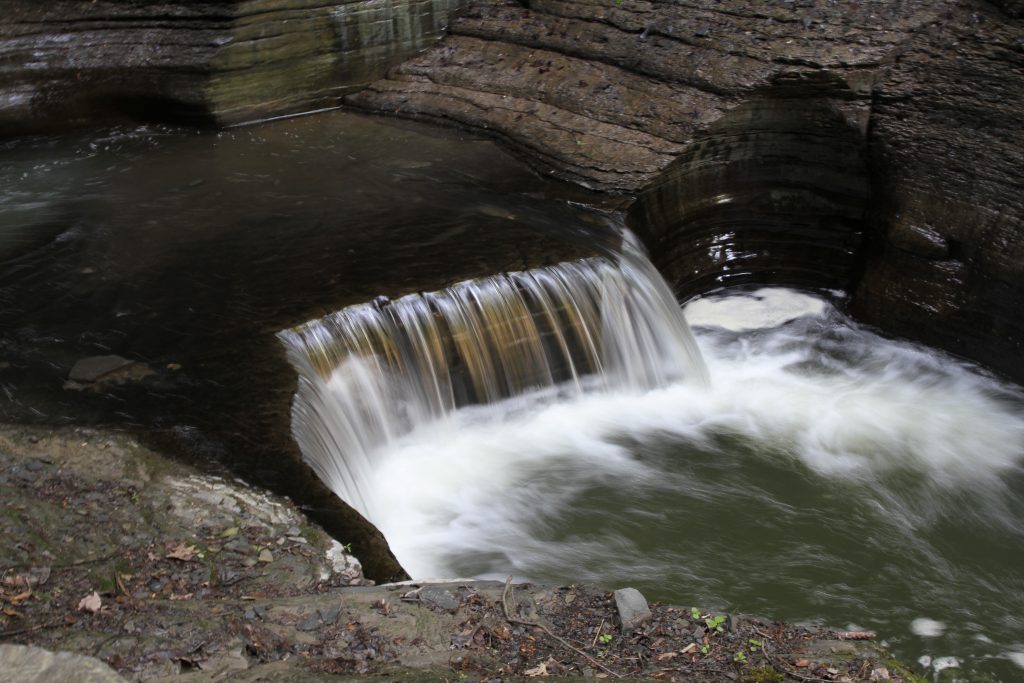 And Rainbow Falls let us walk behind it as well!
Of course one of our posts wouldn't be complete without some flowers!  There was wild columbine:
And we kept seeing these lovely purple flowers that Bobby has identified as Dame's Rocket.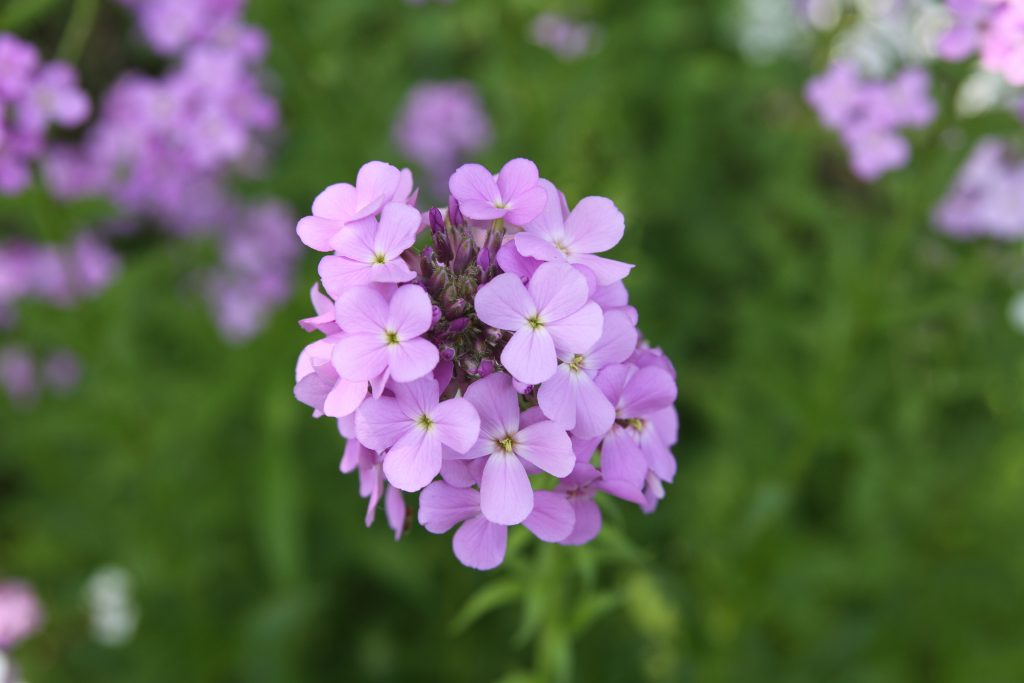 And it comes in both purple and white!
We were disappointed we couldn't stay for our whole reservation time at the park, but the hike was well worth it.  After our hike we drove back to Rochester and let Joe do more troubleshooting and testing.  Bobby had mused whether he'd be more frustrated if we got back there and it was something really simple, or if it was a whole complicated mess.
We arrive, Joe plugs the camper in via an extension cord, and it works.  Bobby got his question answered.  But they soon found out it wasn't that simple.  Joe was looking for a potential short, a grounding issue, and other electrical things.  The ultimate conclusion was that a relay in the inverter was fried and now we are waiting for a new inverter to be shipped.
Joe has given us a temporary solution to allow us to charge the battery and also use our inside outlets while we are waiting, because we are ready to launch again and start our journeys into Canada!  We will pass through Rochester again in a while to get the inverter installed once it arrives but we were hopeful we can move along without any problems until then.
Except we have had to delay our re-launch date again.  We were waiting for a replacement dog crate to ship here, and once again we seem to have a coordination curse.  We were told it would arrive on Thursday.  That didn't happen.  We call and they say, ok, it will be there on Saturday.  Again, didn't happen.  I don't know what customer service or delivery gods we have angered, but if anyone knows the appropriate means to atone for it, do let us know.