Post by Cynthia, Photos by Bobby
As mentioned in the last post, we stayed at the Mid-Bay Shores Campground for five days.  The trek to there from Pensacola was only two hours but I arrived exhausted and went to sleep early Friday.  And did almost completely nothing on Saturday.  Frankly, we were pretty lazy the entire time we were there – our biggest excursions involved playing miniature golf, getting frozen yogurt (my favorite thing ever), and going to see Avengers: Infinity War (yes, it's awesome).   I'm going to blame our  laziness on long walks with the dogs and the heat.
Bobby did get some cute photos while we were there: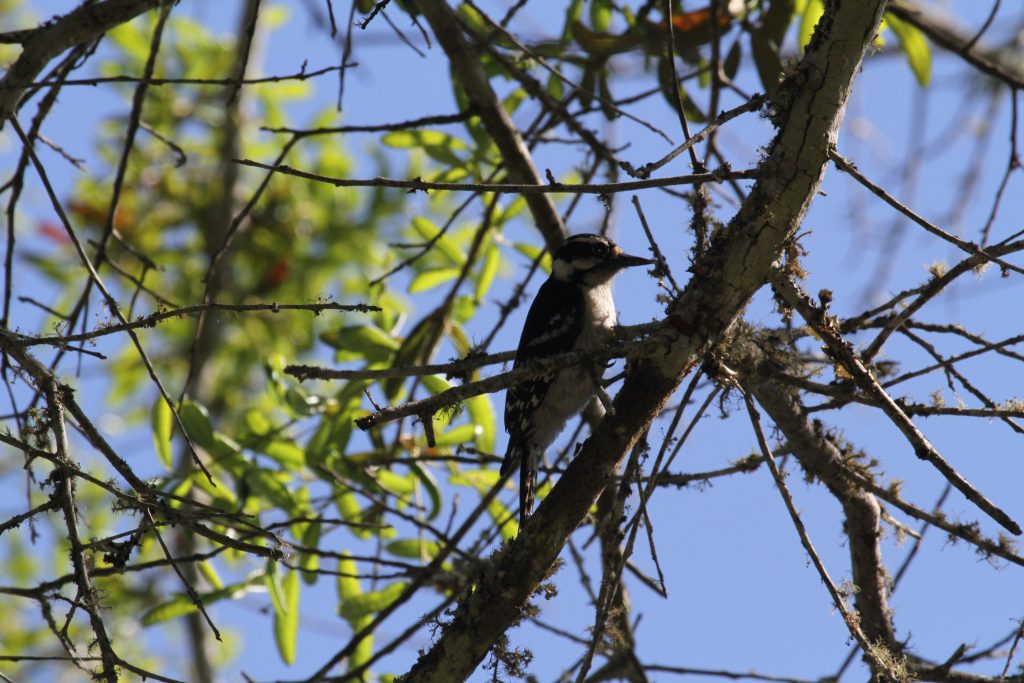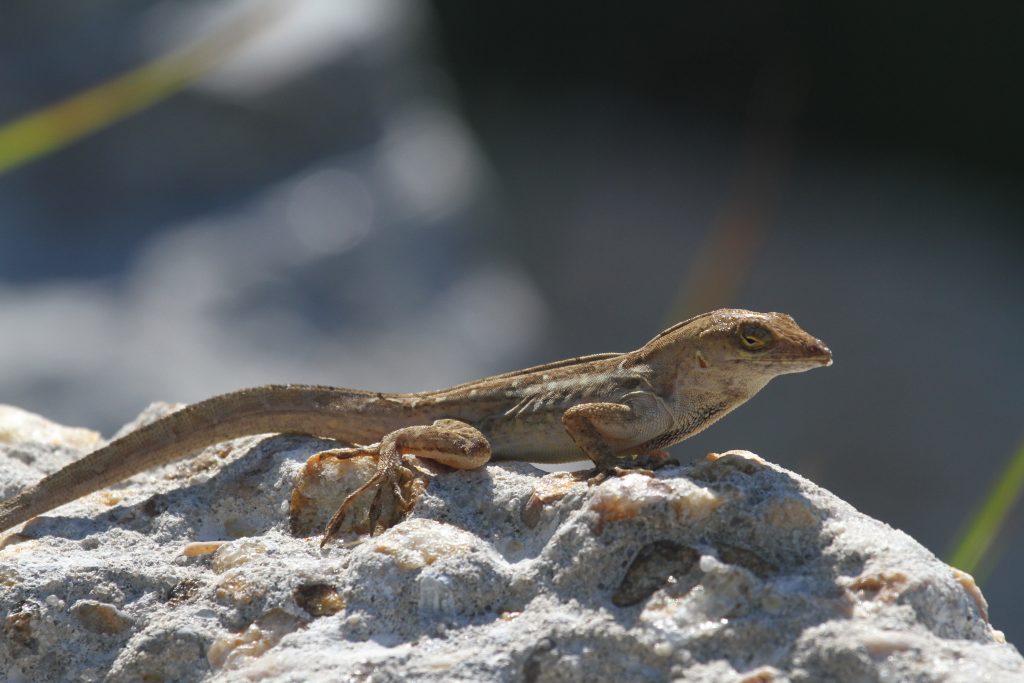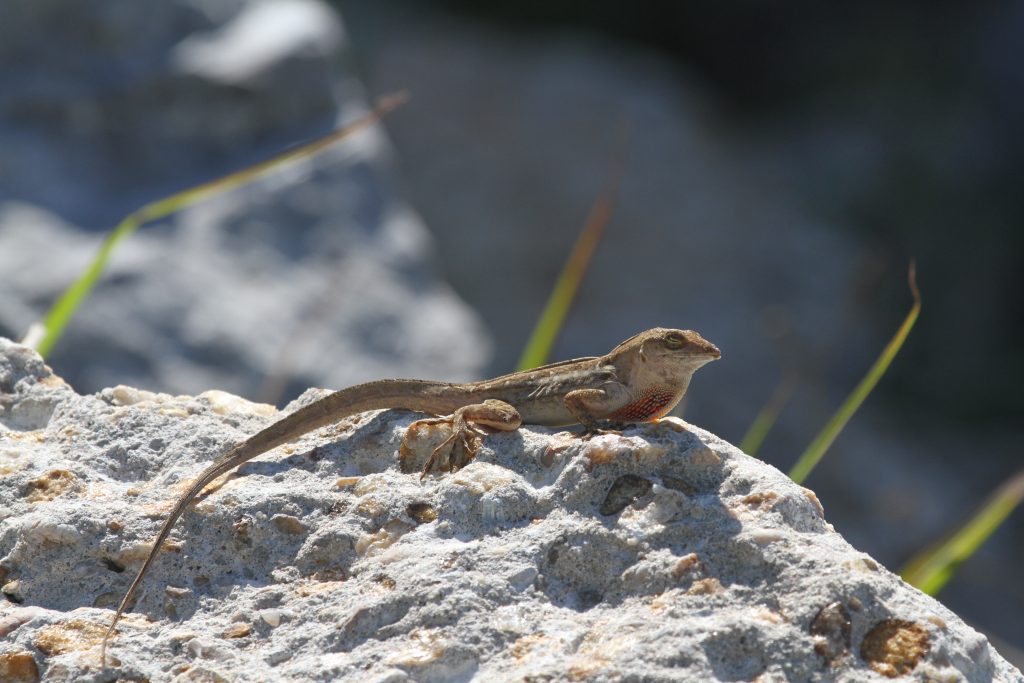 Some observations now that we are full-timers of two weeks, including some of the more challenging aspects of our new life.
First, those of you who have ever practiced yoga with me know that balance is not my greatest strength and I'm not very good at Tree.
However, necessity is the best teacher or something like that, and I now have to strike a modified Tree Pose every time I am done showering and balancing on a shower flip-flop with one foot while putting my other through my clothing to get dressed.  Put some consequences to falling, and suddenly I'm a yogi master.
Second, Banner is a Dogue de Bordeaux, a breed well known for drooling and, to put it bluntly, farting.  We were aware of this endearing quality of our sweet boy in the house, but it's suddenly a lot more "in your face" when you're hanging out in the Karavan with him.  He's lucky he's so cute.
Also, Banner is the slowest and most distracted eater ever.  He's a big guy and can put down five cups of kibble in a meal when he's hungry (but he is little for a Dogue at only 106 pounds, so we encourage him to eat as much as possible).  However, getting him to eat is a challenge.  He gets distracted by everything and will just ignore our attempts to feed him.  So, we sometimes mix in some enticing wet food (we have to be careful as he has a delicate digestive system and we can't give him treats or lots of other types of food), but even then, he often ignores his food.  We have resorted to a spoon feeding technique.  Literally feeding him a few bites with a spoon to encourage him to eat.  It's strange and sad that this is how we are feeding our mastiff.  I know my dogs are my babies, but they are still dogs … except we are literally acting like we have a human toddler at mealtime, complete with "Here comes the airplane…" games with the spoon during feedings!
Third – insects.  We all know I don't like bugs.  I very much don't like ticks.  I never even had a tick on me until after I was 40 and if you haven't heard Bobby tell the story of how that worked out, you should.  The second tick I had on me was shortly before we left for our trip and I was much calmer and did not freak out.  And then there was the other night…  This tick didn't even bite me.  I think it came off the dog and was crawling on me – Bobby got it and killed it – then later had a tick on him as well.  I couldn't sleep that night thinking of all the ticks out there in the world.  All of them just waiting and conspiring against me …
But Bobby is presently Permethrin-ing our clothes so we will be as protected as we can be as we start hiking more and as we head north, where tick-borne diseases are more prevalent.  Bobby has hiked the Appalachian Trail for years and swears by this bug repellent as he never got a tick during any of his hikes.
Seriously though, if these are the worst of our trials, we are in good shape.  We are currently staying in a lovely state park in Northern Georgia, and we will have pictures of the park and its nearby town in the next post.  We are enjoying being out in nature – even despite my bug issues.  The dogs are thrilled with getting to explore new areas every day, and Bobby and I get along great even confined in a 17 foot camper!
Well, except at night when our 106 pound dog wants to share our queen-sized bed.  You can tell him to stay on the couch or the floor, but he just waits until everyone's asleep.  And then he slowly, stealthily creeps onto the bed and insinuates himself in there until we are all crunched onto one side and have to start the "Banner, OFF" routine all over.  Did I mention our mastiff is a big baby already?