Post and photos by Bobby
We are currently staying at a lovely state park in Northern Georgia called Unicoi.  While we were lazy in our last Florida stop, we more than made up for it in Georgia by hiking, hiking and more hiking.  We also have lots of photos to show for it, so bear with us.
When we first arrived on Wednesday, we took the dogs for a walk along the lake trail so everyone could stretch their legs as it had been a long drive from Pensacola.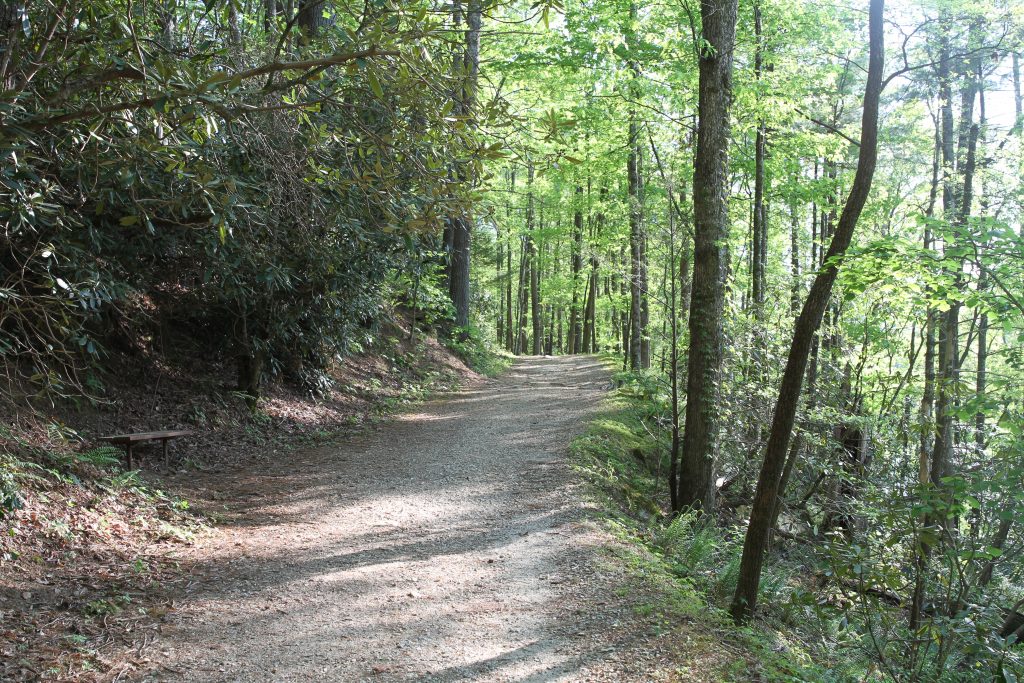 The trail parallels the road into the park, so it took us by the cottages that visitors can rent.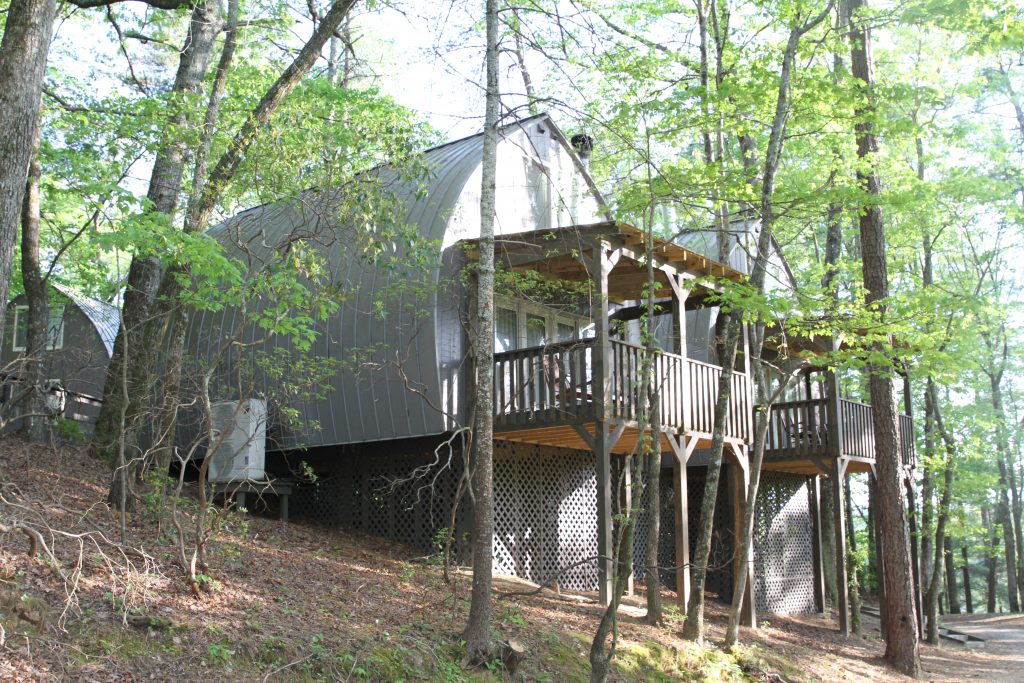 We had a hike planned for Thursday (and Friday as well as Saturday).  Thursday our destination was High Shoals Falls.  We had a short mountain drive that made a sharp turn onto a gravel road, and we came across our first water crossing.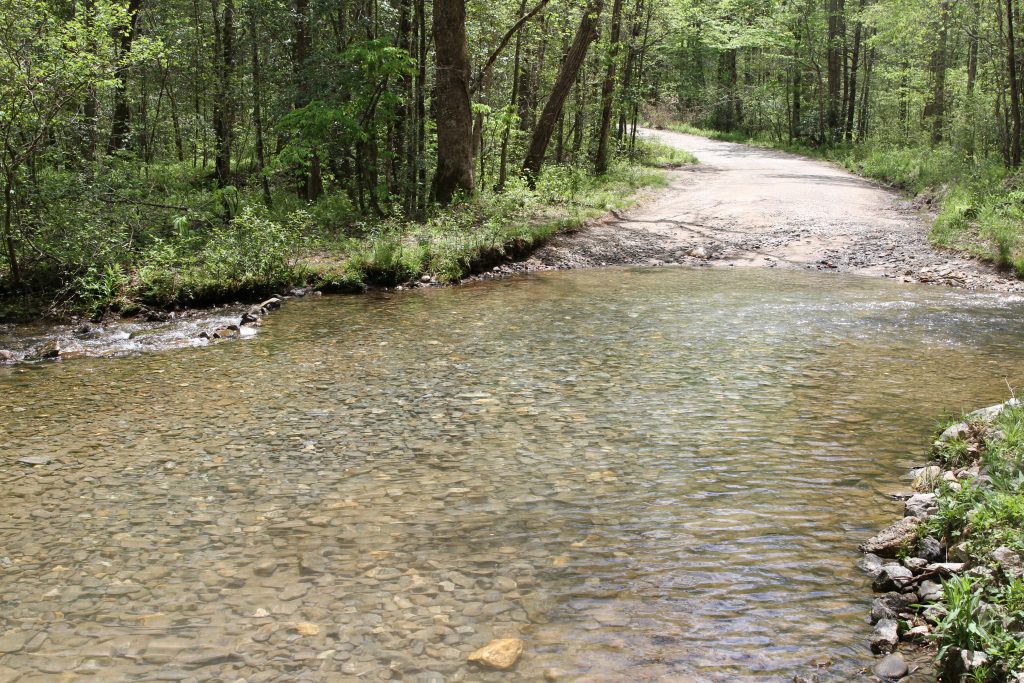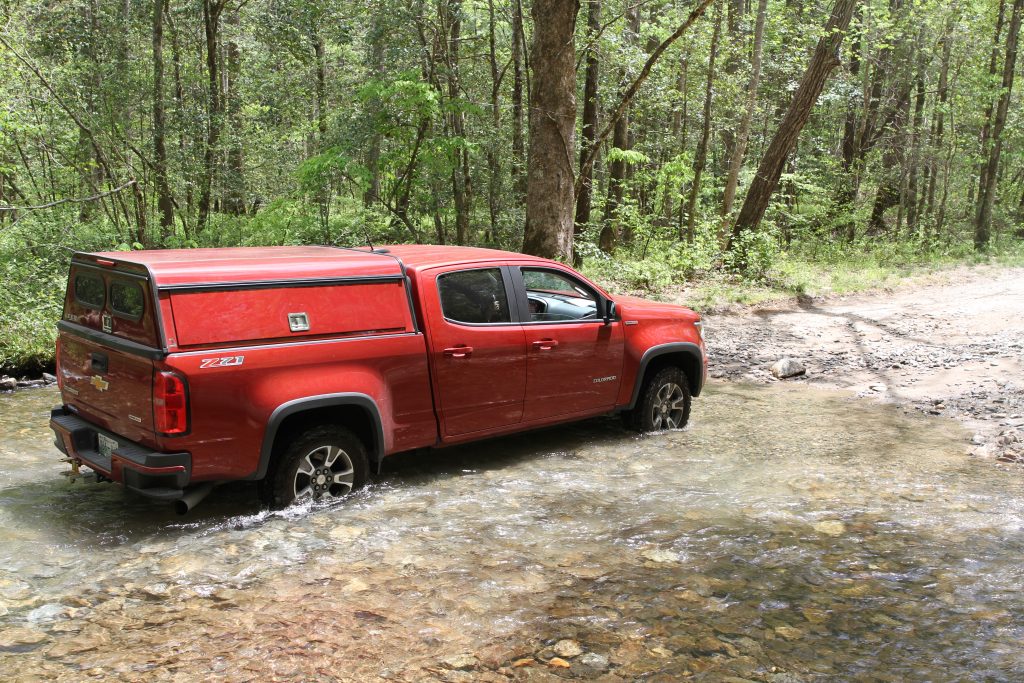 The trail at High Shoals was 2.5 miles round trip and was fairly easy (ed. note: this is per Bobby's description. Cynthia, the typist and editor of this post, does not concur other than to acknowledge that later hikes were even harder).  We came across some gorgeous wildflowers on the hike.
The first of the two waterfalls we saw was Blue Hole Falls.  It is twenty feet tall and has a little swimming hole right at the bottom.   But having the two dogs with us, we didn't venture down from the platform.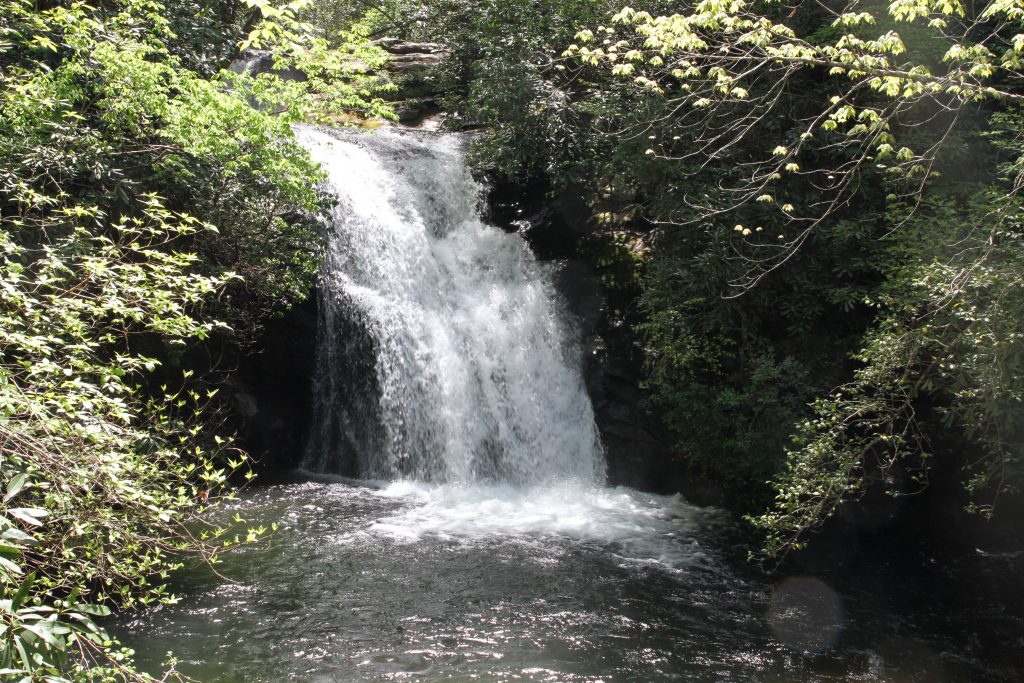 A short distance down the trail and we arrived at High Shoals Falls, which cascade down over fifty feet.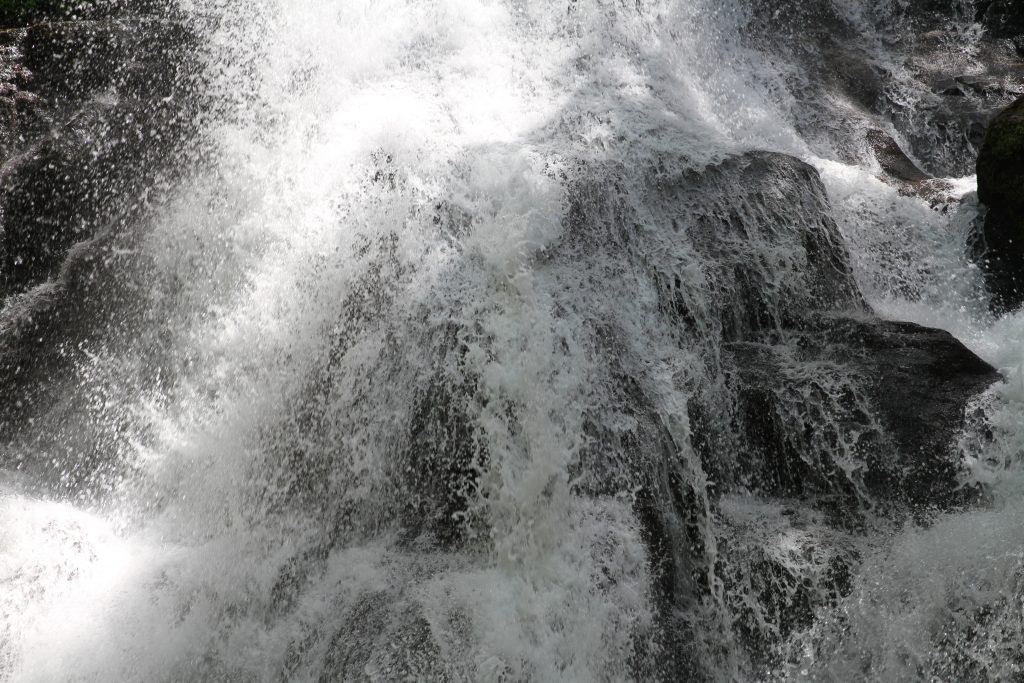 The platform here was much closer to the water and we were able to take the dogs down and let them have a little drink.  The hike to the falls was mostly downhill, but now we had to climb back to the trailhead.
About halfway back the trail crosses High Shoals Creek and the dogs got a much needed break and drink.
After that it was a short climb back to the truck (ed. note: again, Bobby's perception is a bit strained).
Because the hike went so well, and we apparently weren't sore enough, we decided to up the ante a bit and tackle the Hurricane Falls Trail at Tallulah Gorge State Park on Friday.  Unfortunately this trail didn't allow dogs, so we left them sleeping nice and comfy in the camper.
The wildflowers that were everywhere at Tallulah were a delightful distraction from the damn stairs.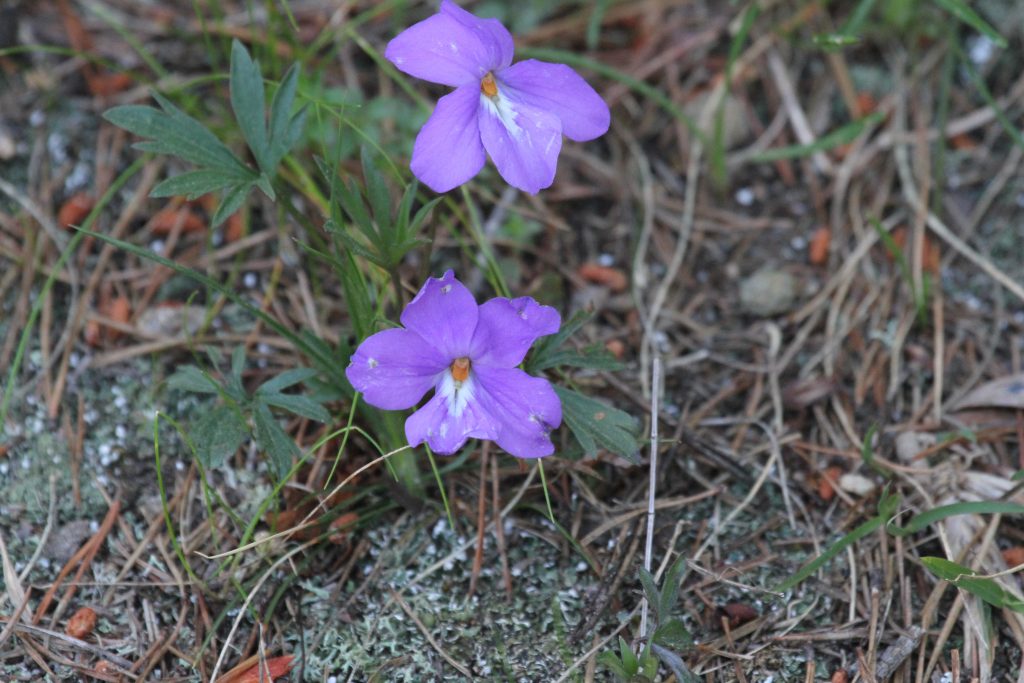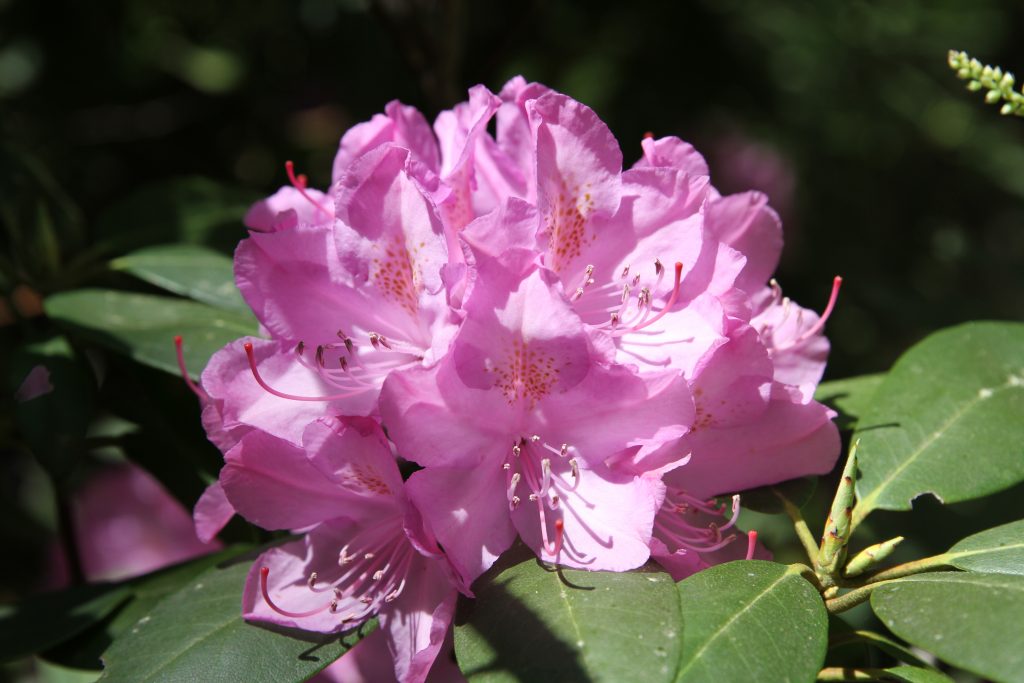 From the top of the Gorge we got a great view of  Tempesta Falls.
This warning sign says there are 1,062 steps.  We didn't count them, but it sure did feel like it.
This was what our view often consisted of during the day.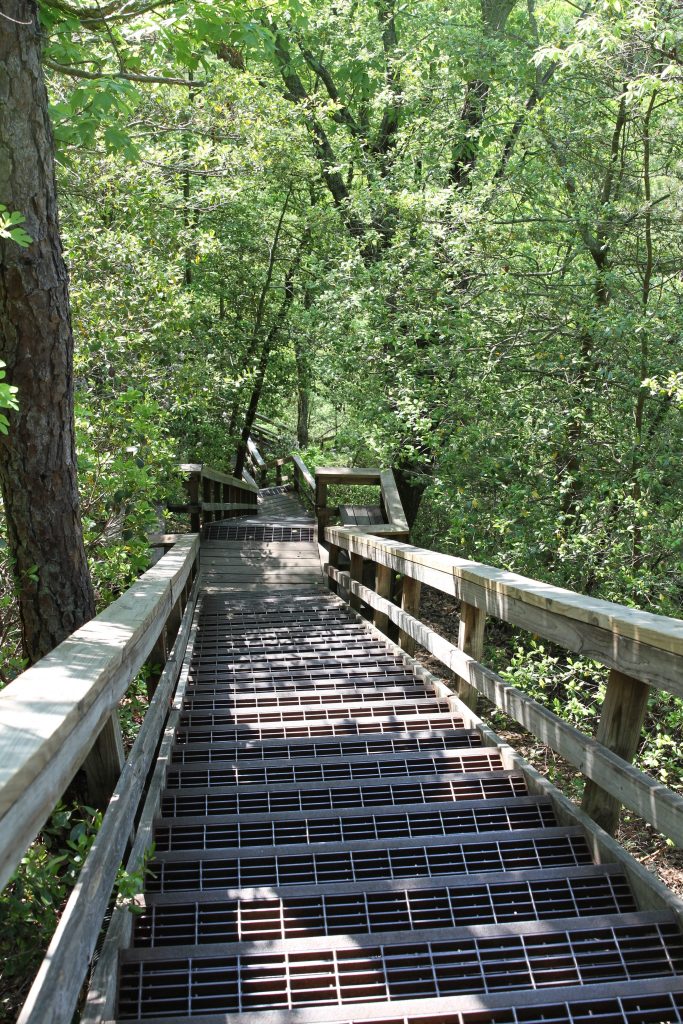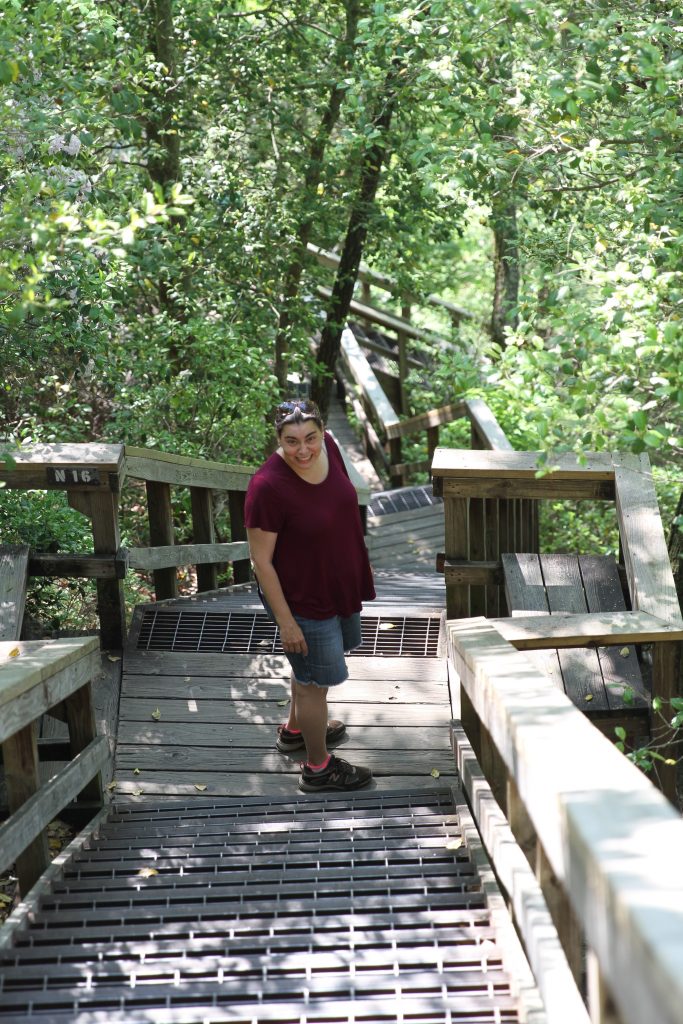 We hiked to the bottom of the Gorge (as far as we could go without a permit) to the base of Hurricane Falls.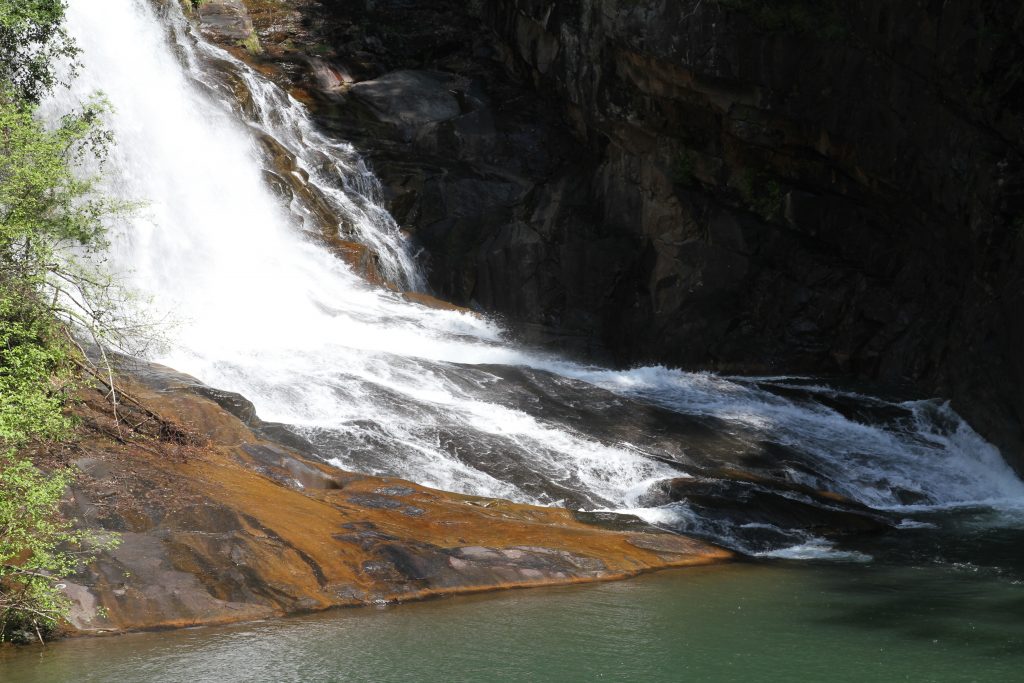 And then we hiked back up.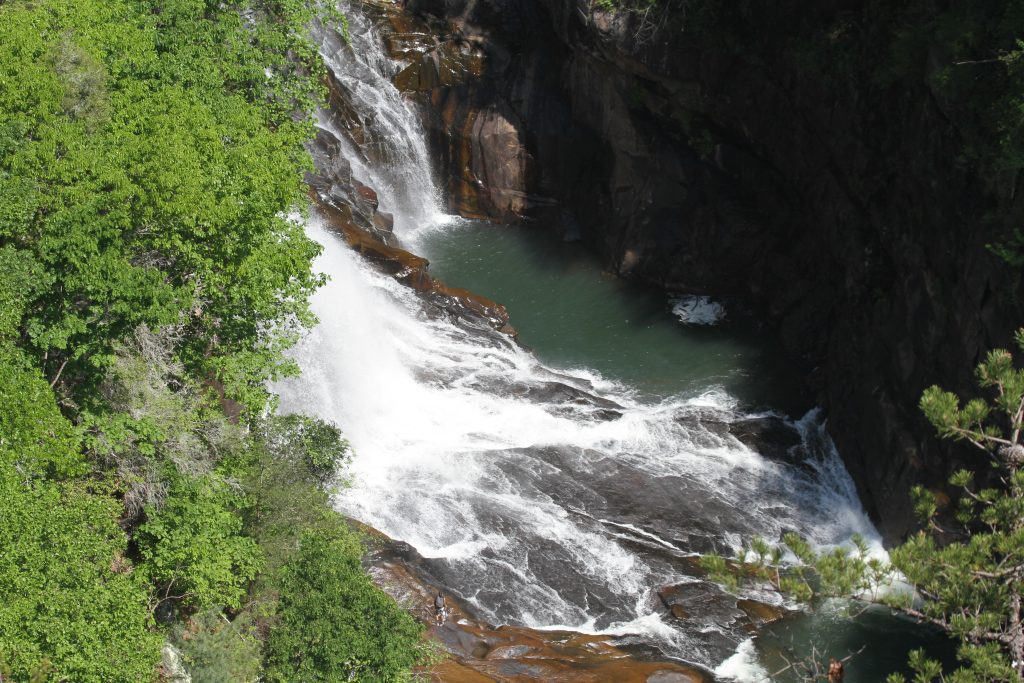 We were really hoping to see Peregrine Falcons that nest in the cliff of the Gorge, but unfortunately we just couldn't spot them despite knowing the nest location.  I did get some nice shots of some vultures, though.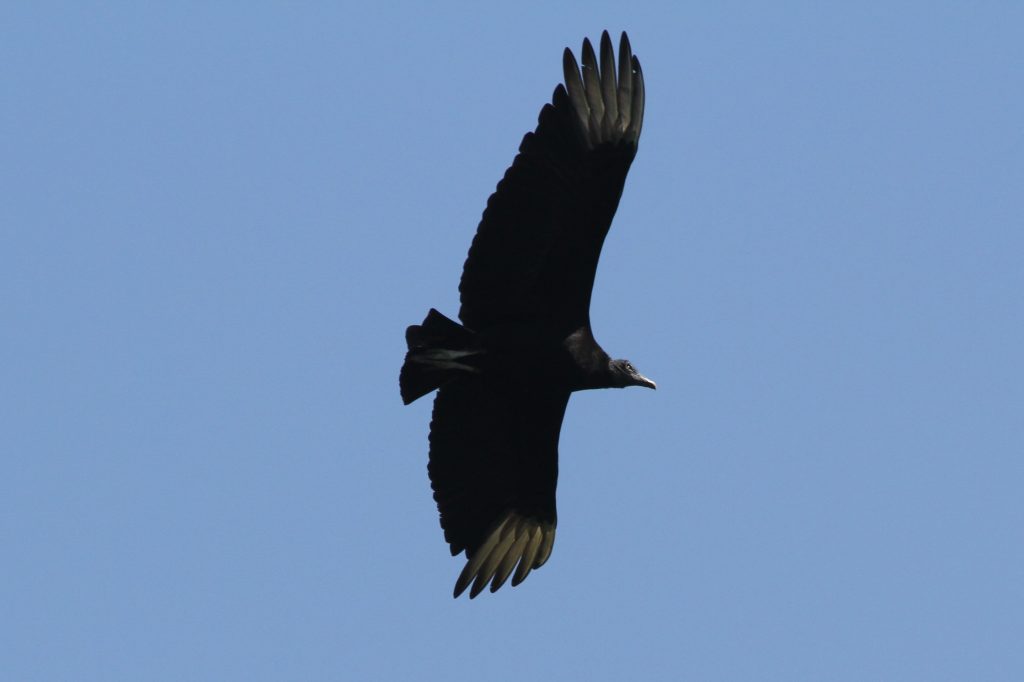 We then walked along the rim of the Gorge to various overlooks.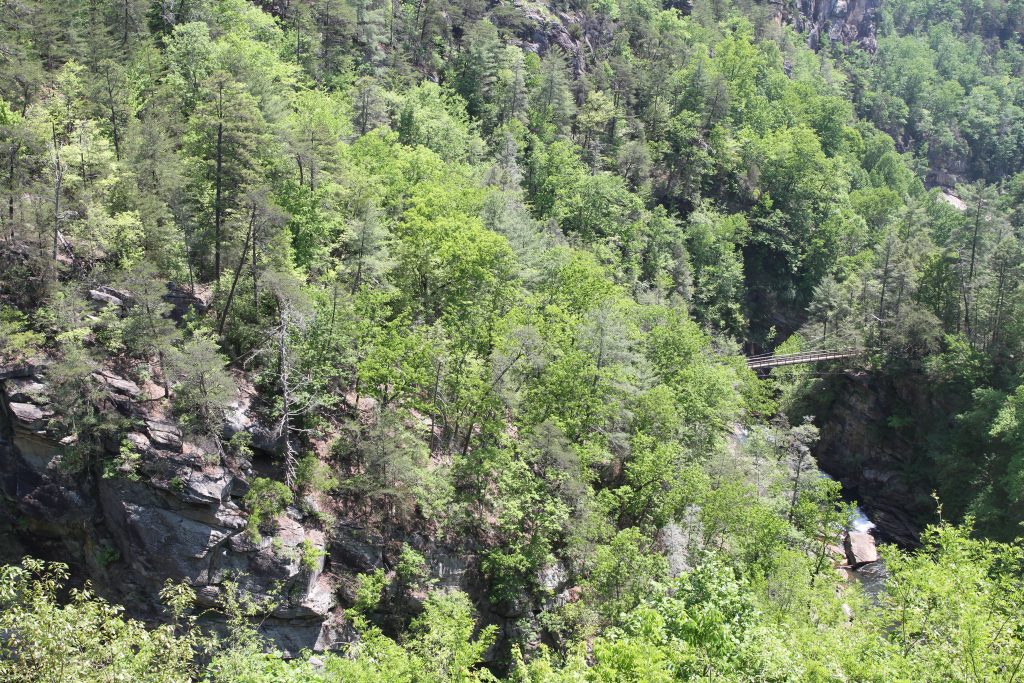 We returned to our campsite exhausted and took a long nap.  Cynthia even boycotted the showers due to an unfortunate spider incident the evening before.  And apparently Penelope has learned to fear at least some insects too — a bee buzzed by her and she freaked out and immediately jumped into Cynthia's lap, shaking in fear.
Saturday we decided to hike to Duke's Creek Falls.  The dogs joined us for this easy stroll down to these beautiful falls.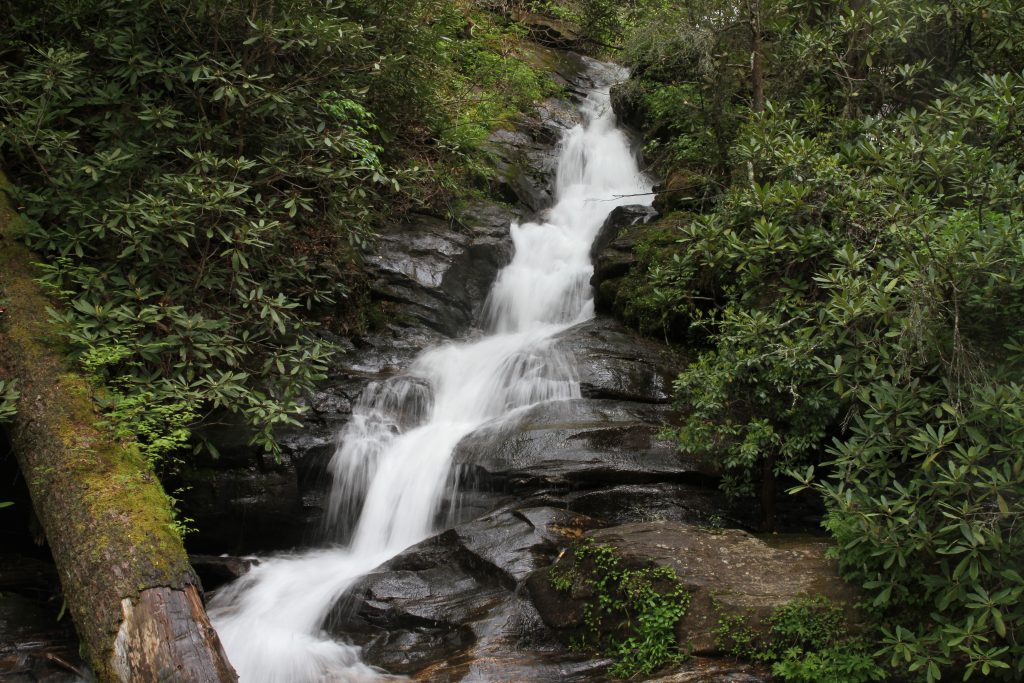 A fallen pine tree had taken out the upper viewing platform, so we couldn't get a great view, but it was still a lovely hike.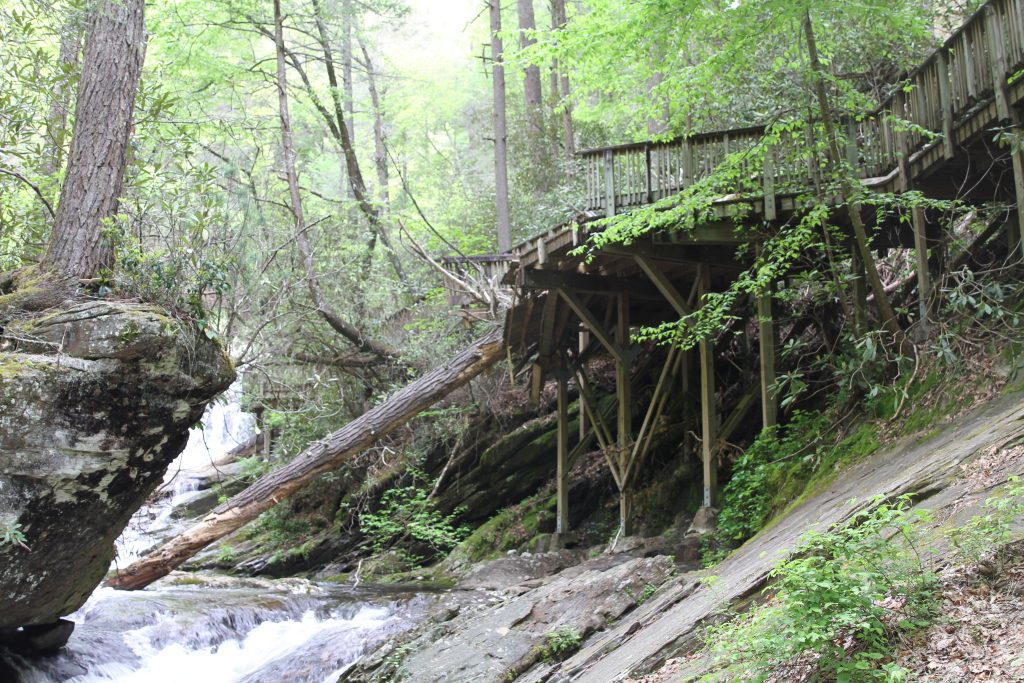 We finish up in Georgia on Monday and head to Asheville, NC to get the inside cooktop installed in the camper.