Post by Cynthia, Photos by Bobby
The new camera lens was delivered and we left Alpine to head toward Sonora, Texas.  Most of the time we were very close to the Mexican border.  We got some great shots crossing the Pecos River.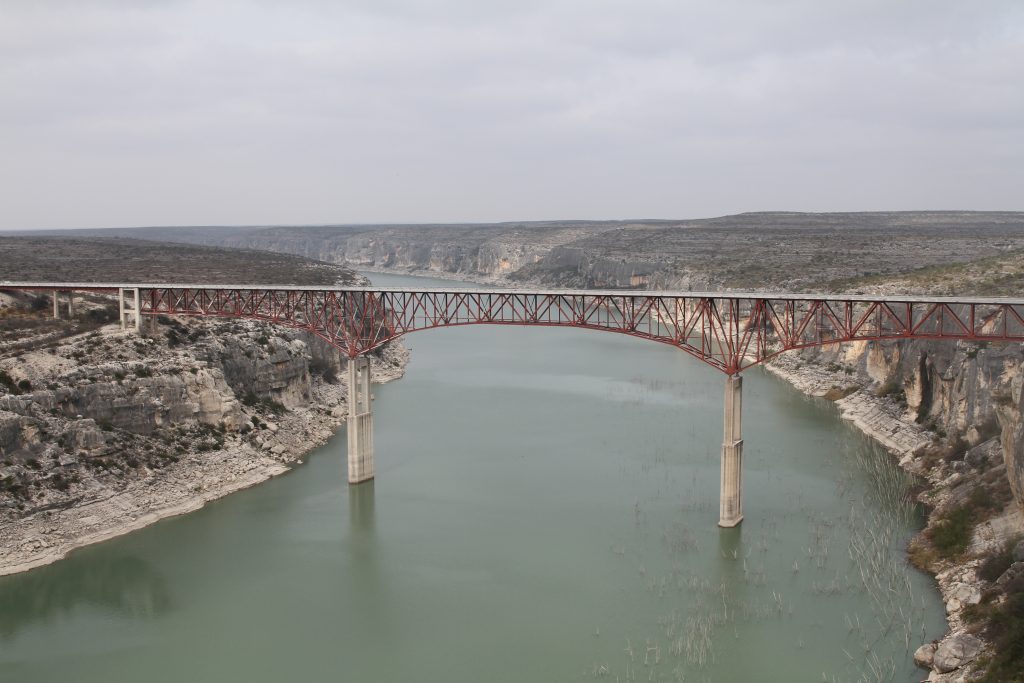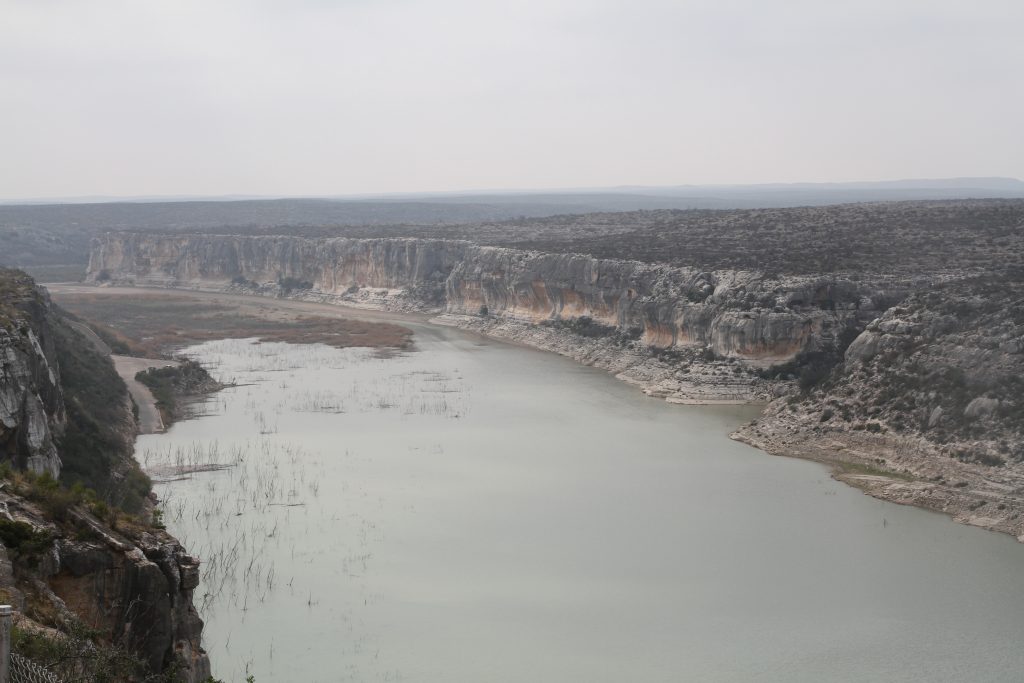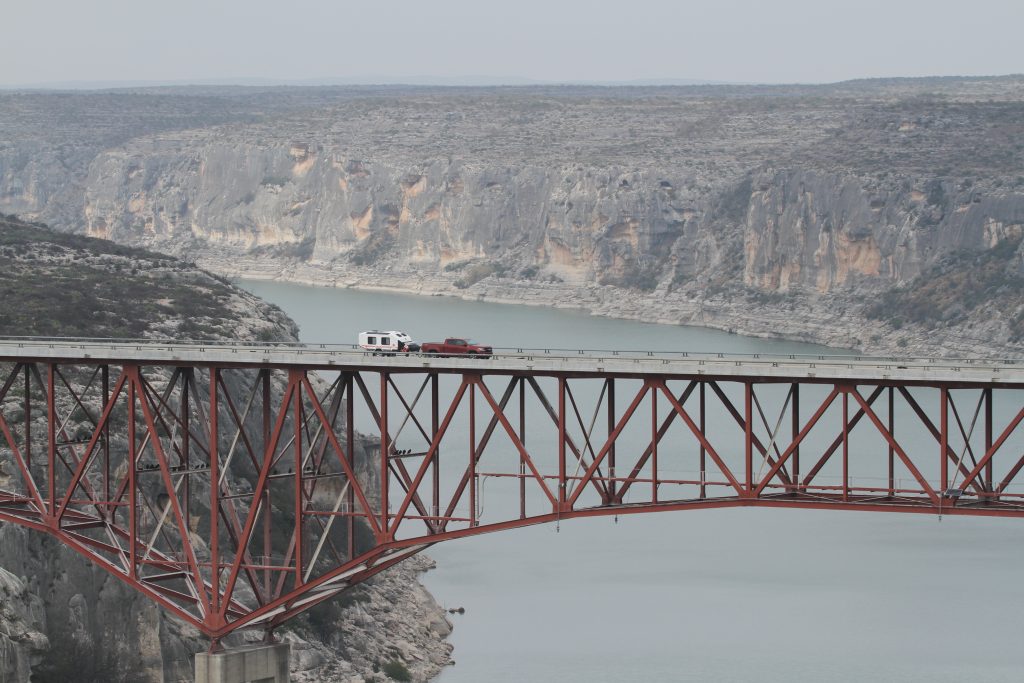 We then turned north and along the way we saw tons of sheep, cows and various deer.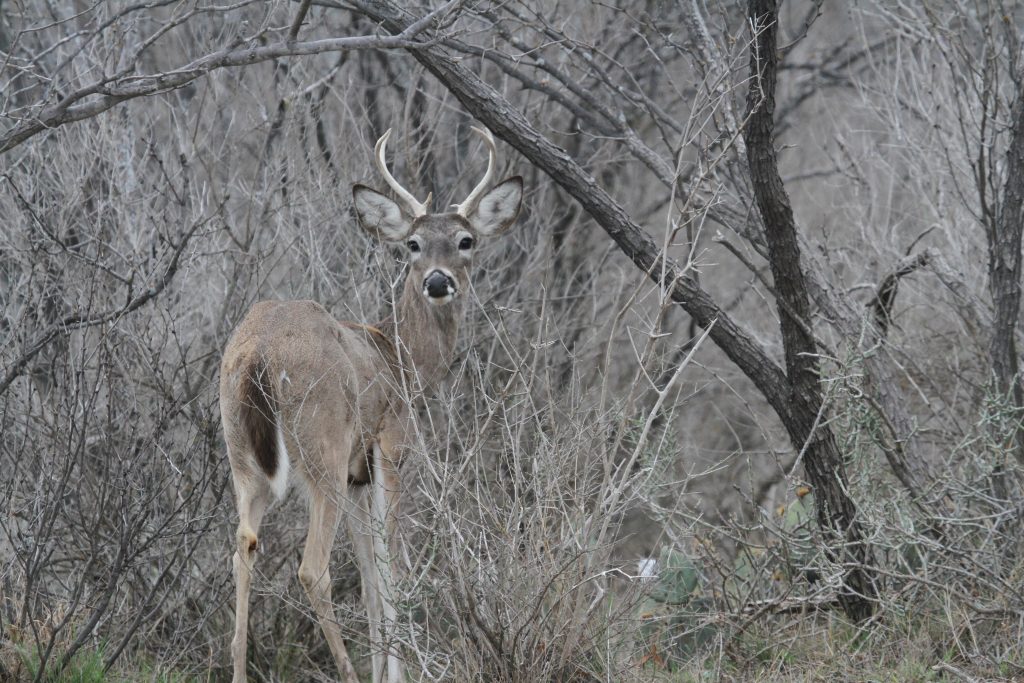 We also learned the history of the road we were traveling, previously called Deadman's pass, and it wasn't the most encouraging sign.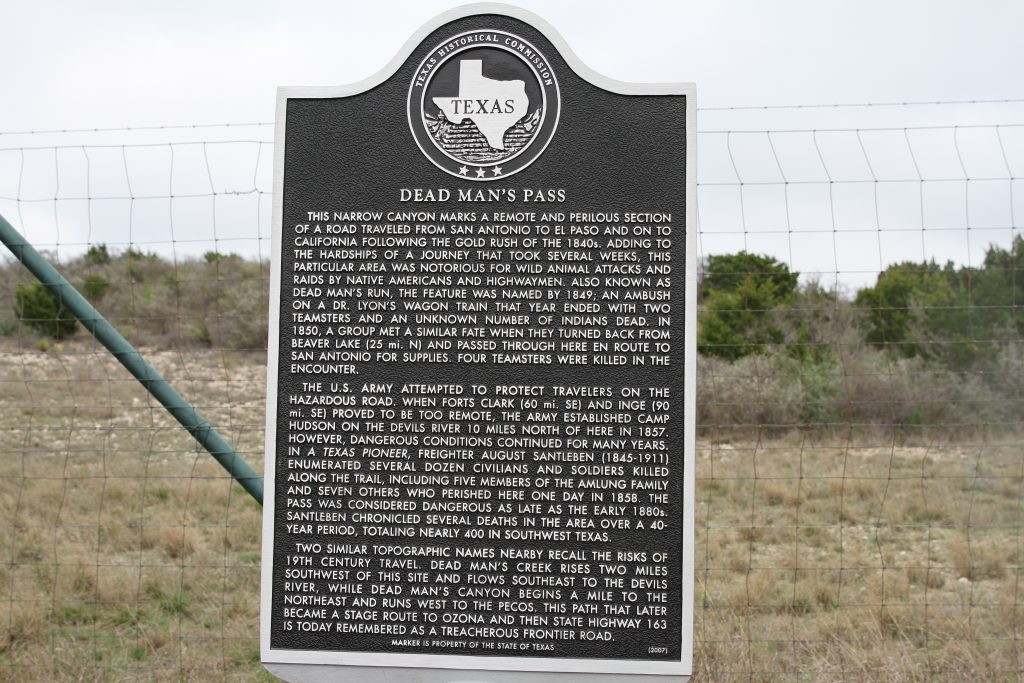 We arrived at the Caverns of Sonora RV park, which was lovely.  Our neighbors were friendly, coming to check out the Karavan, taking pictures of it popping up, and sharing stories.  There were deer around the campground, lots of birds, and in the morning the resident peacock and his harem.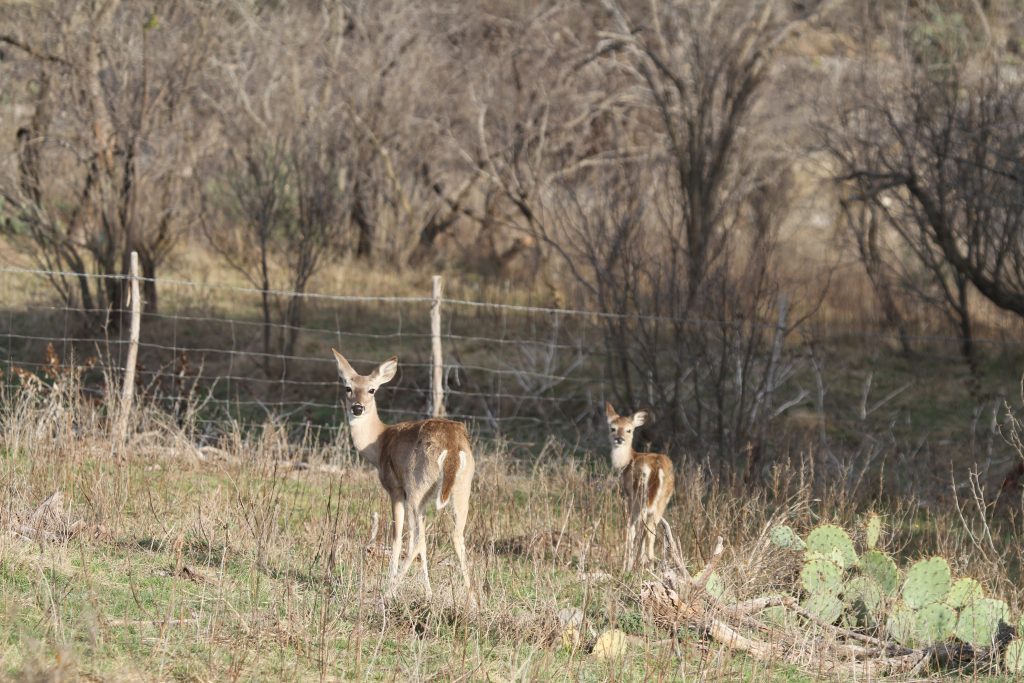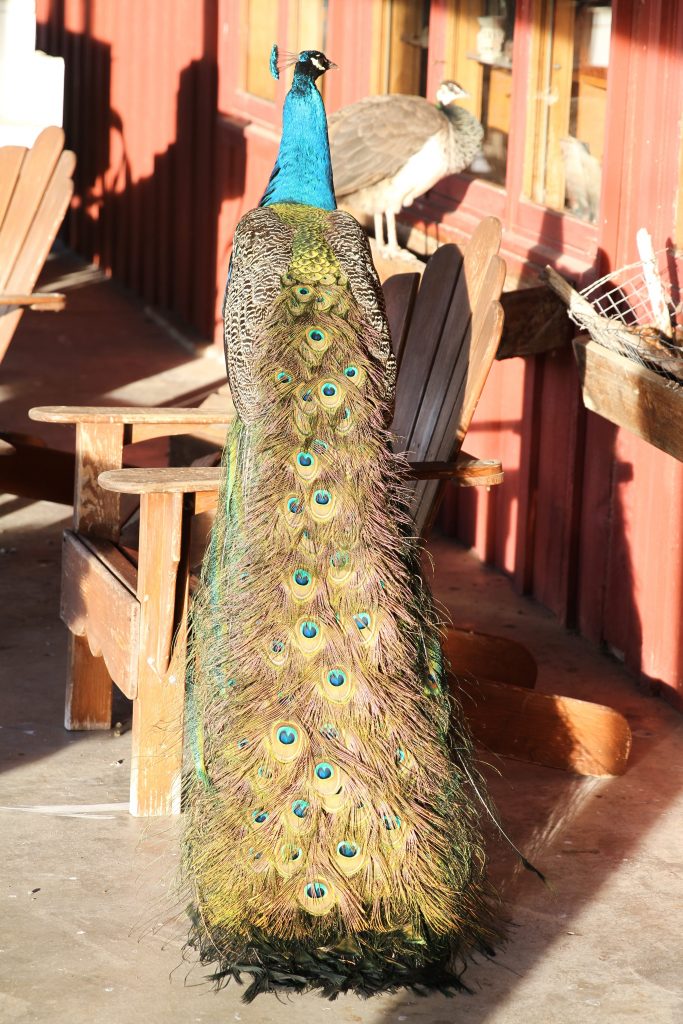 We then had our tour of the caverns.  Gunner was our tour guide and we were joined by our neighbor in the RV Park, Gary.  It is a beautiful cavern.  While Carlsbad wowed us with its size, Sonora is known as a beautiful "show cave," it's smaller, both in size and in the speleothems.  They are smaller, but so pretty.  And the abundance of cave coral everywhere makes you think you're wandering around an underwater world.
Bobby's new camera lens immediately fogged up in the cavern (it's a warm cavern at 72 degrees, 98 percent humidity, and it's sealed to keep the humidity in).  He so looked forward to getting great shots with his new toy, but we'll have to make do with these pics he took on his phone camera.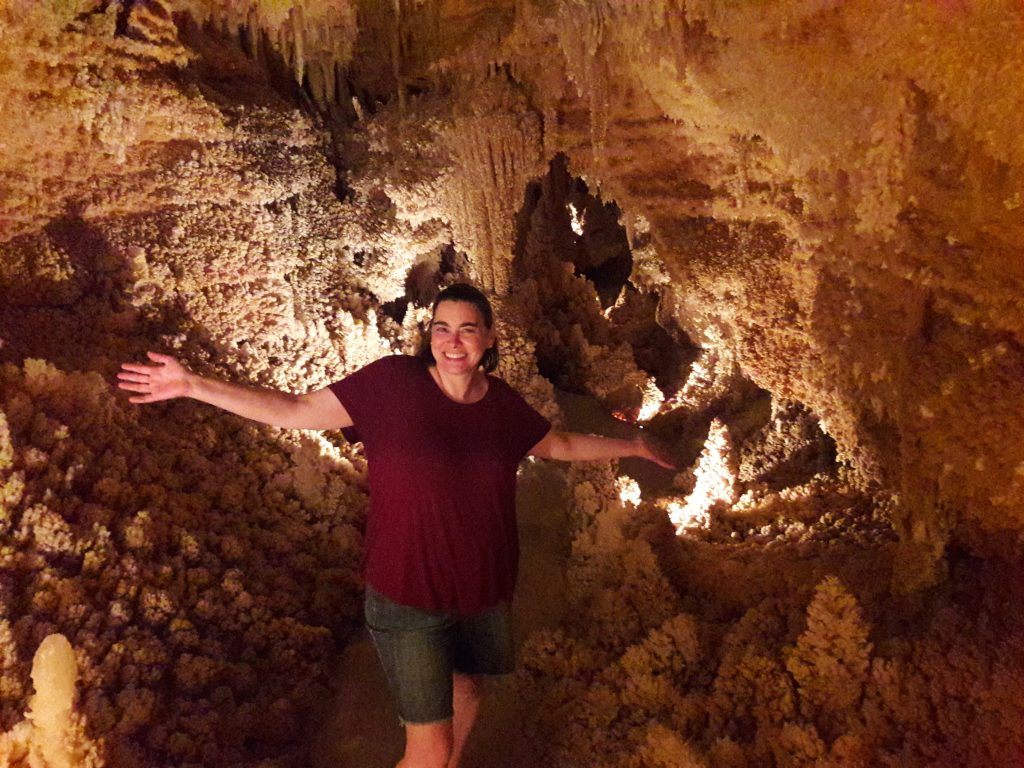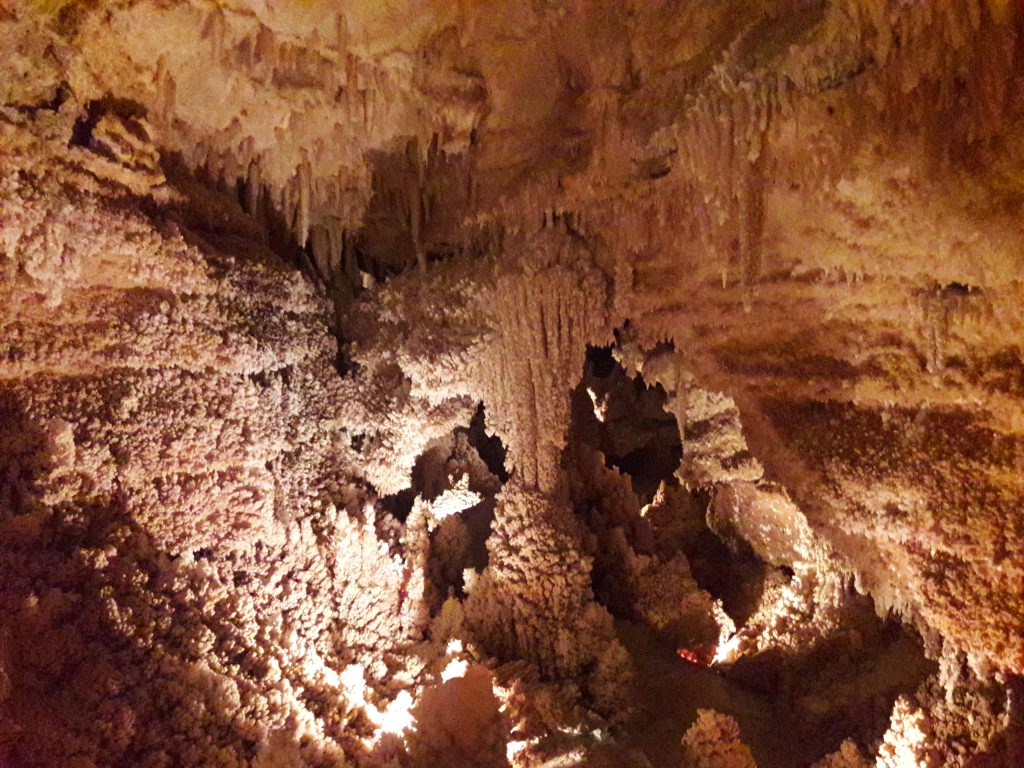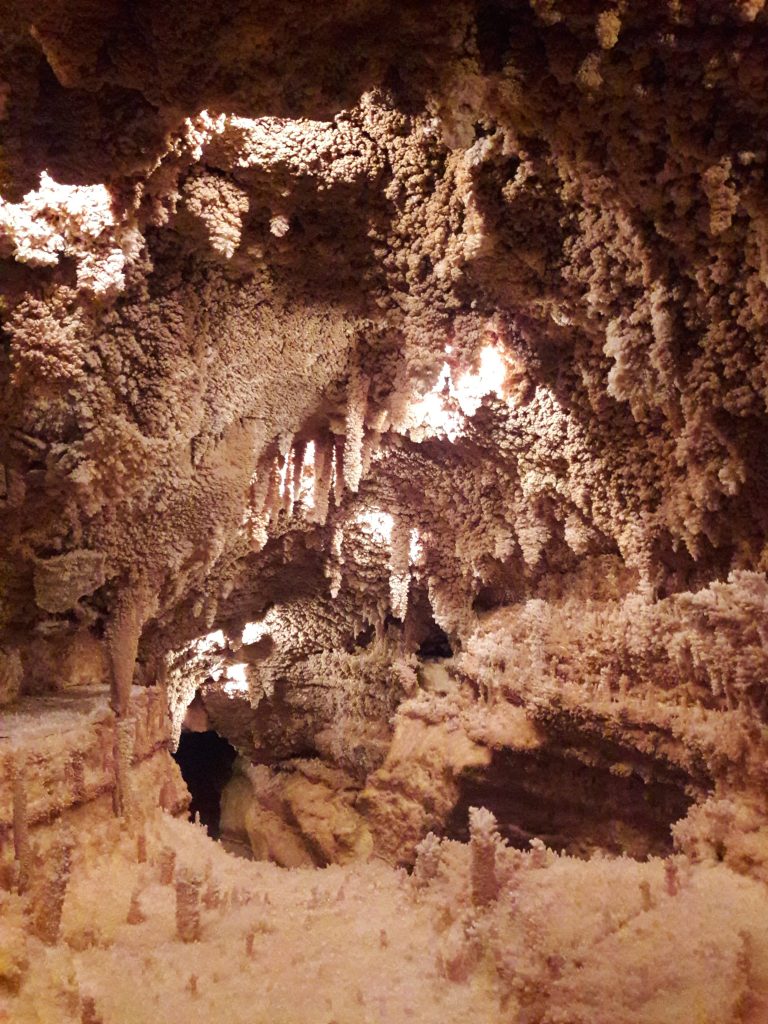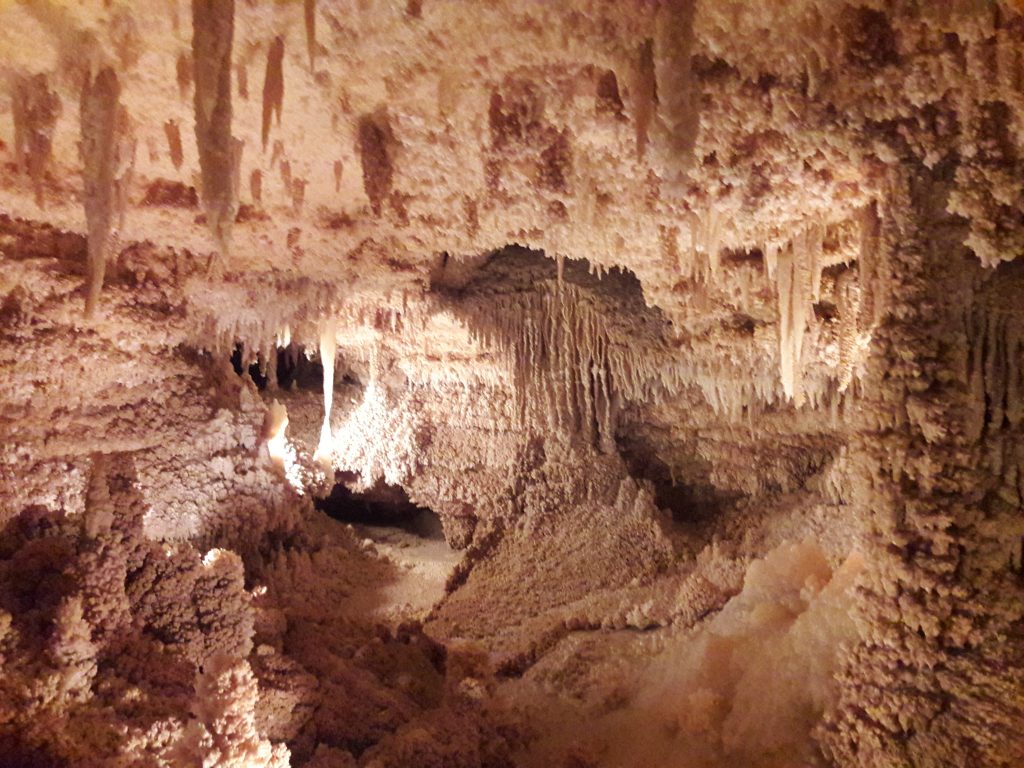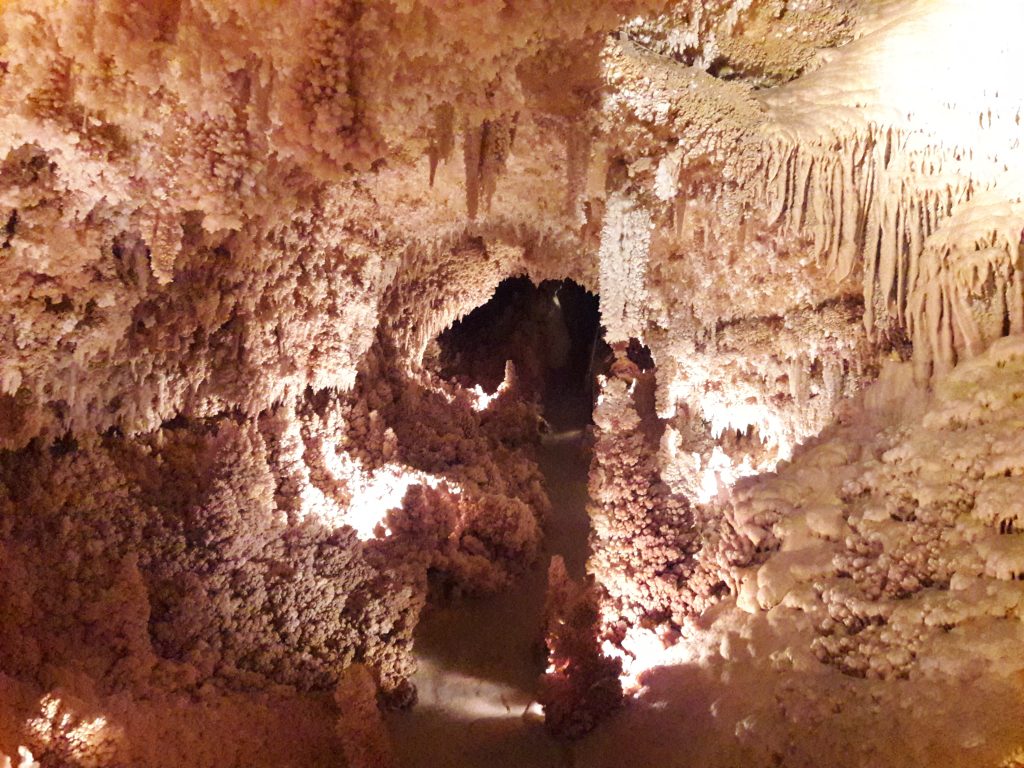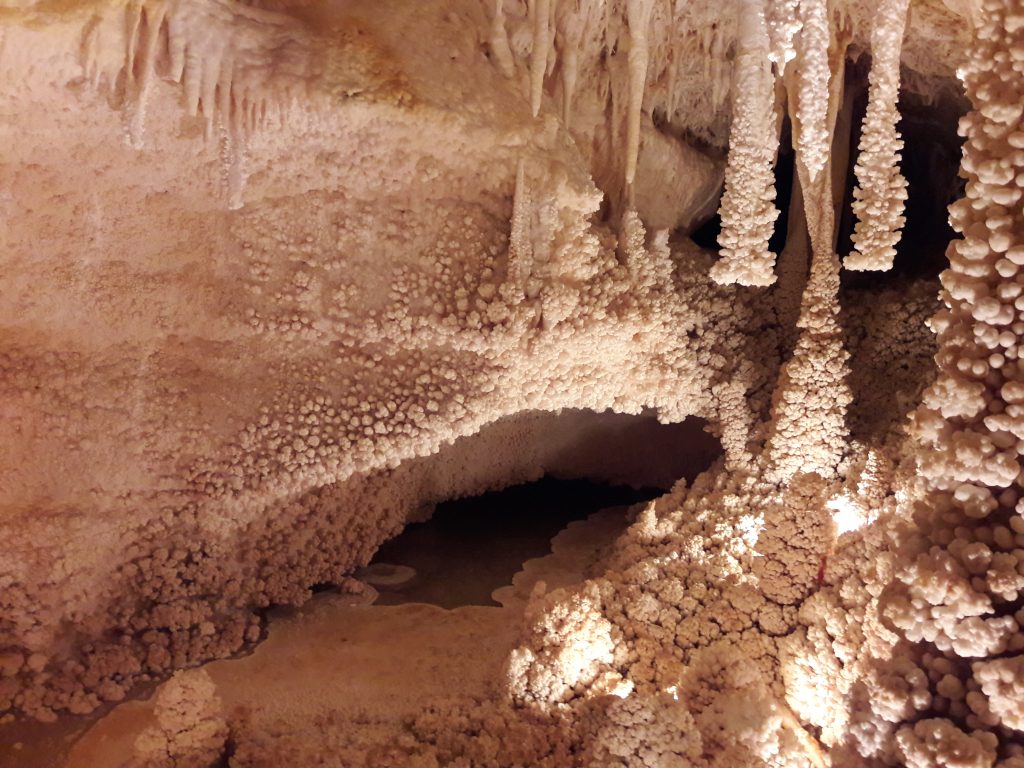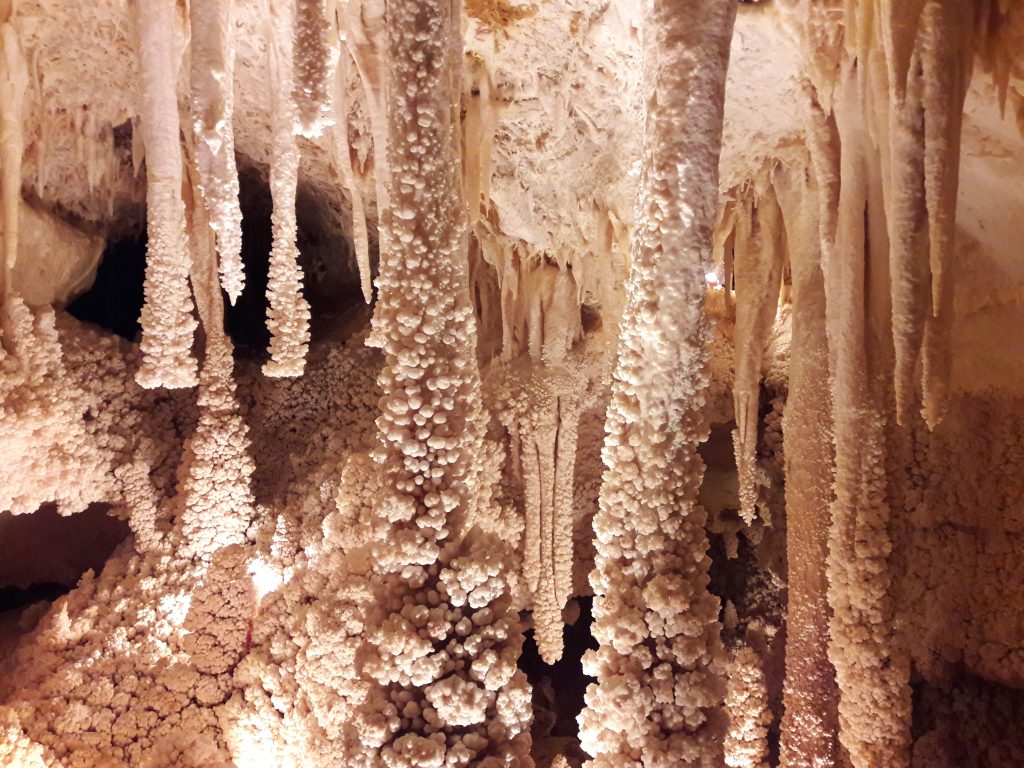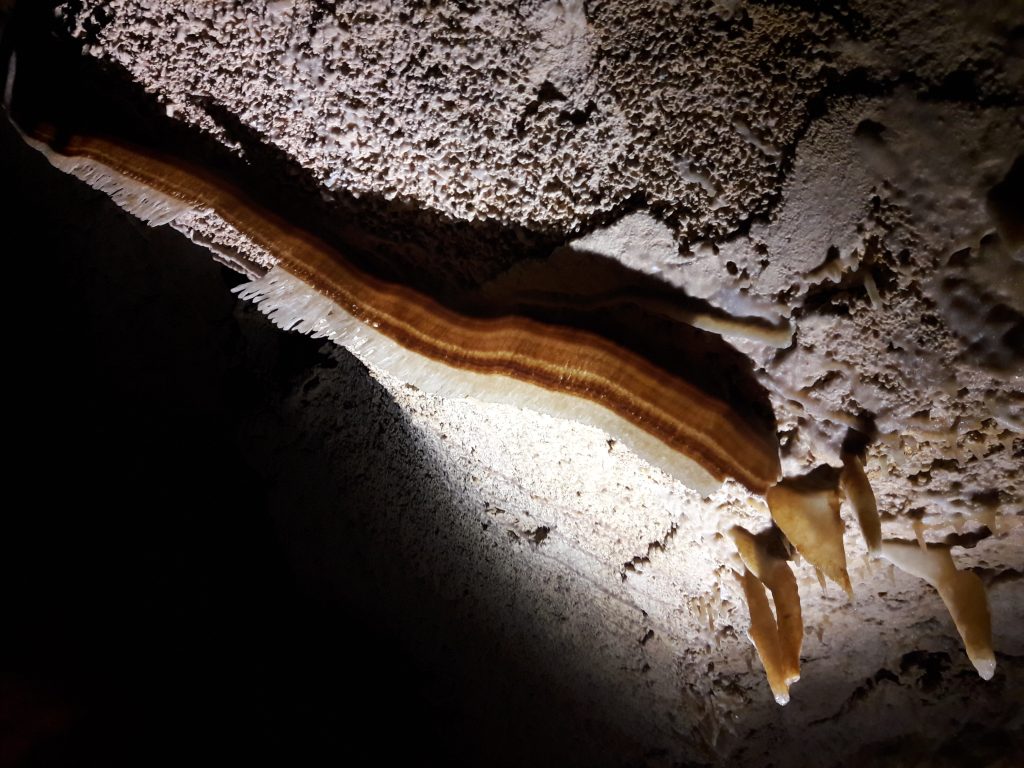 After the cavern, we packed up and drove to Rock Springs, where we met Norma who gave us a tour of the Devil's Sinkhole.  This is the opening to an underground cave (that isn't open to the public, only researchers), that hosts an amazing show of bat flights during the summer.  Like the bats at Carlsbad, we are too early in the season to see them, unfortunately.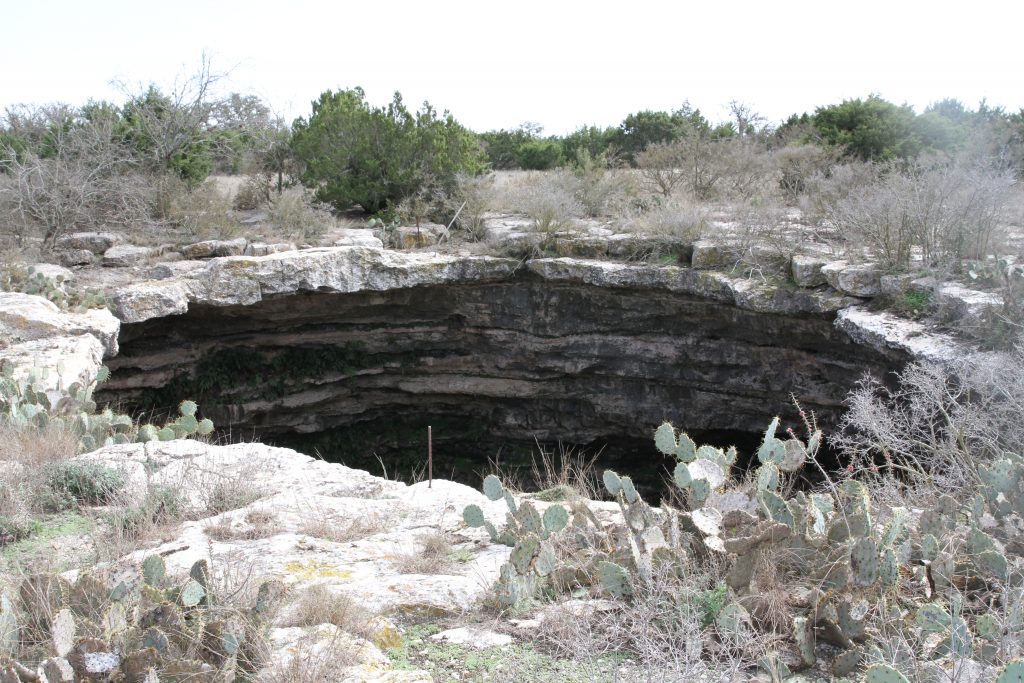 In addition to learning about the geology and bats, Norma also told us that the sinkhole is home to barn owls (and others) who will snatch a bat snack, or even eat a swallow and showed us a pellet with bird bones.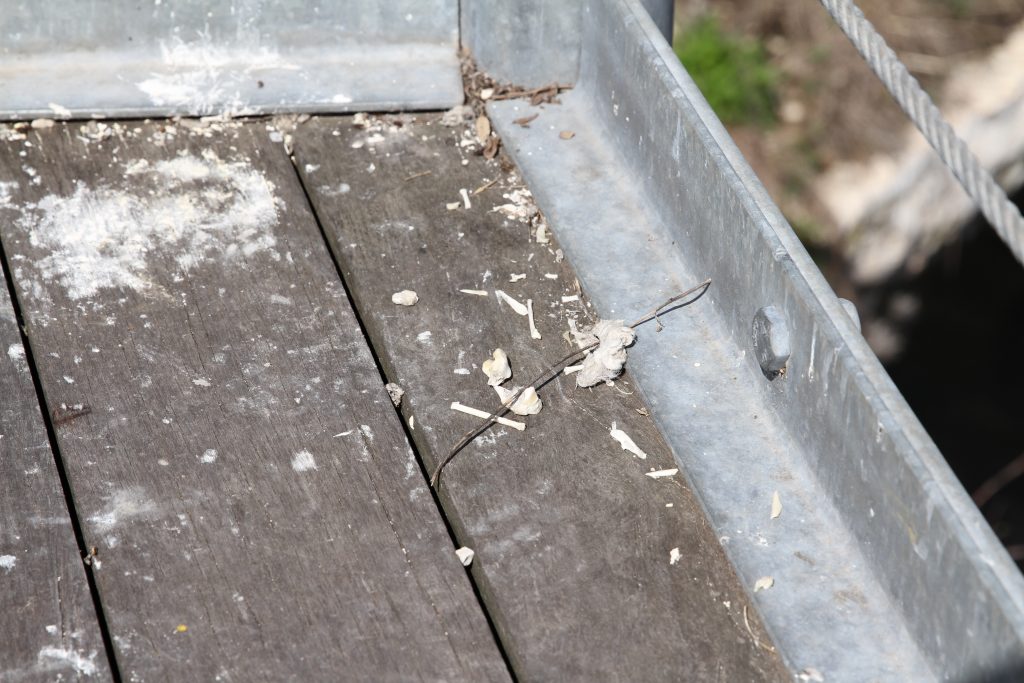 Norma was also very knowledgeable about the foliage in the area and helped me identify junipers, mesquite, oaks, moth balls, and Christmas Cholla.  Bobby got some nice pictures.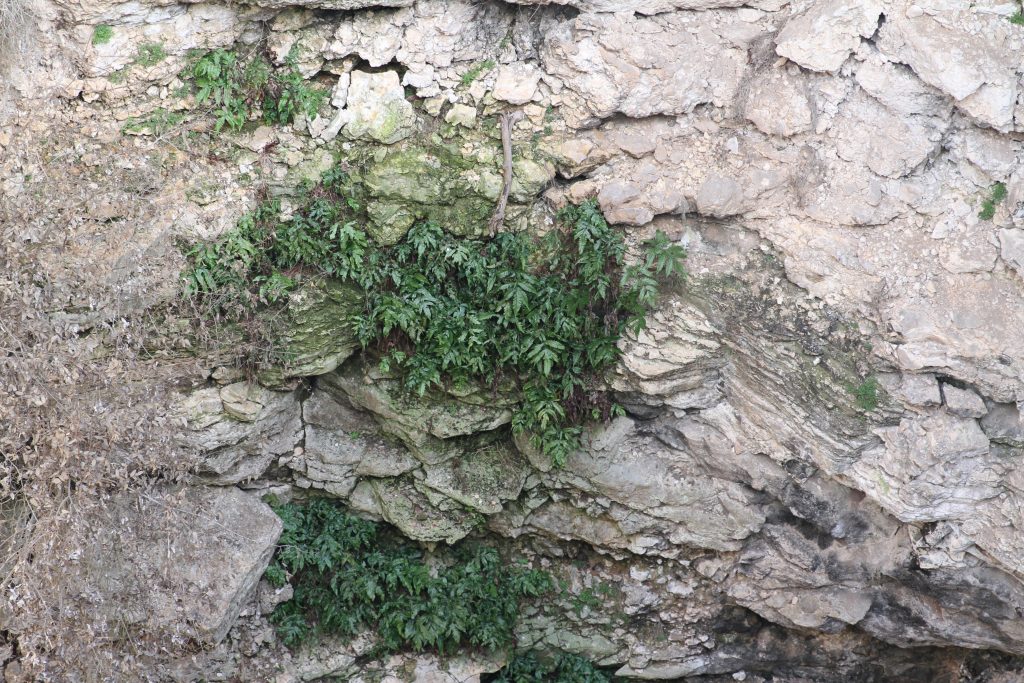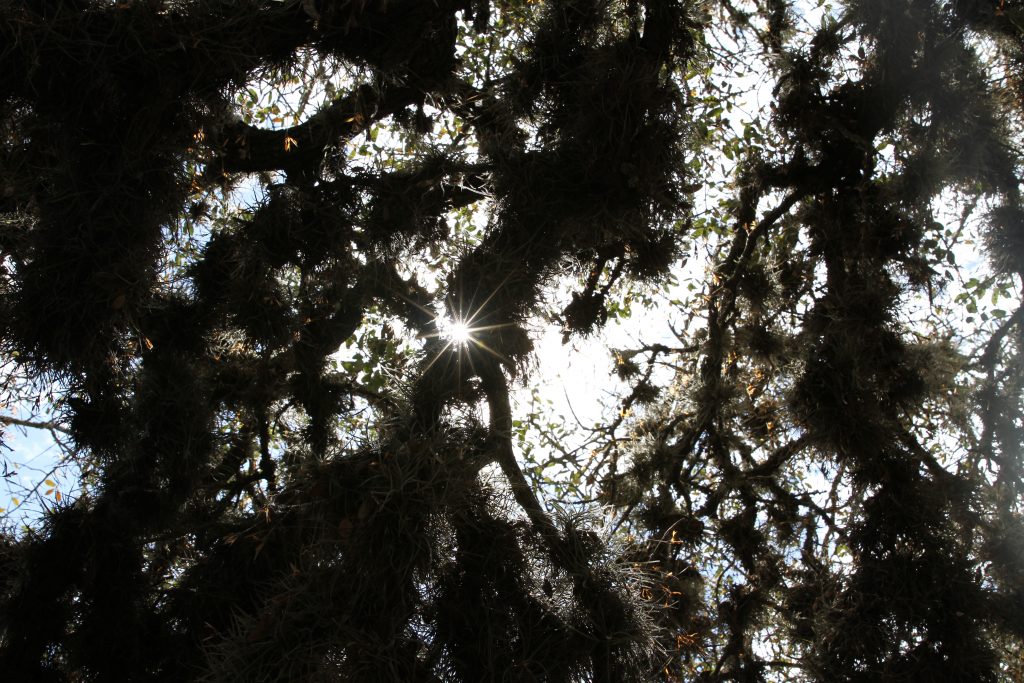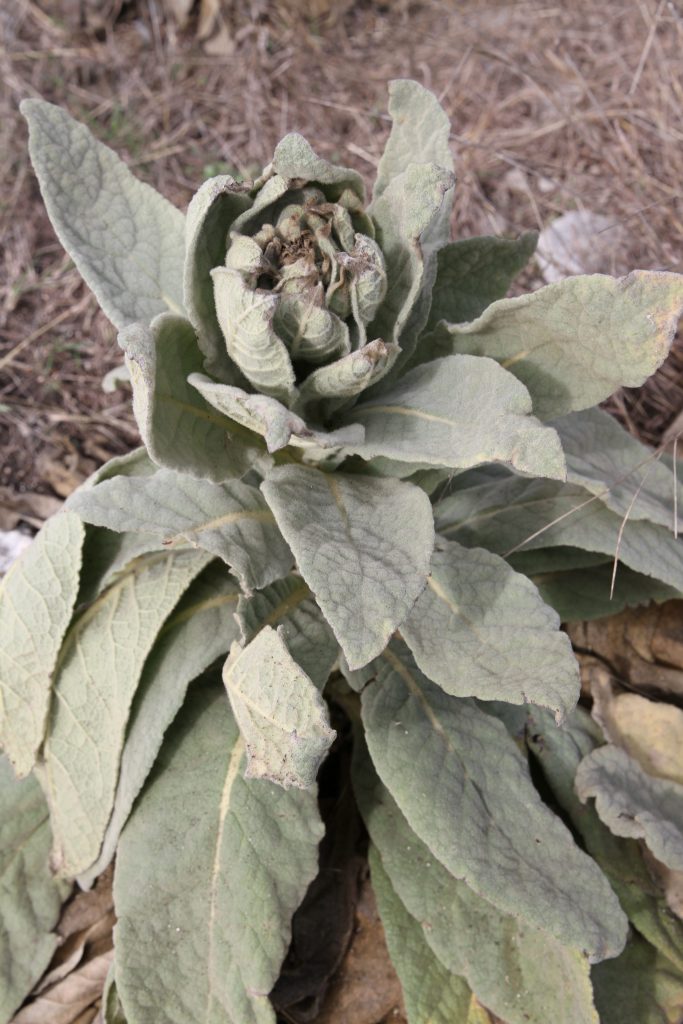 We wrapped up at the Sinkhole and then drove to Lost Maples State Park campground where we again encountered friendly fellow campers.  The park was lovely and we plan to return to spend more time there in the future.
The next morning we headed to San Antonio and stopped at Government Canyon State Natural Area.  This is a lovely area with several hiking trails.  We went on the Joe Johnston six mile (round trip) trail to see some dinosaur tracks.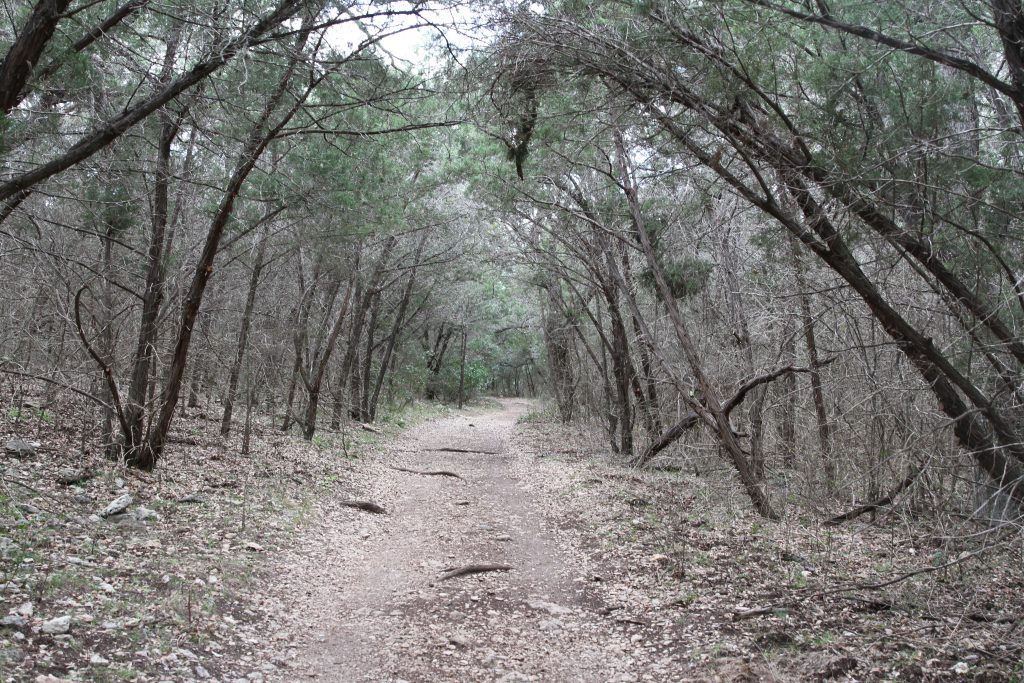 I turned around, but Bobby went the whole way and snapped this: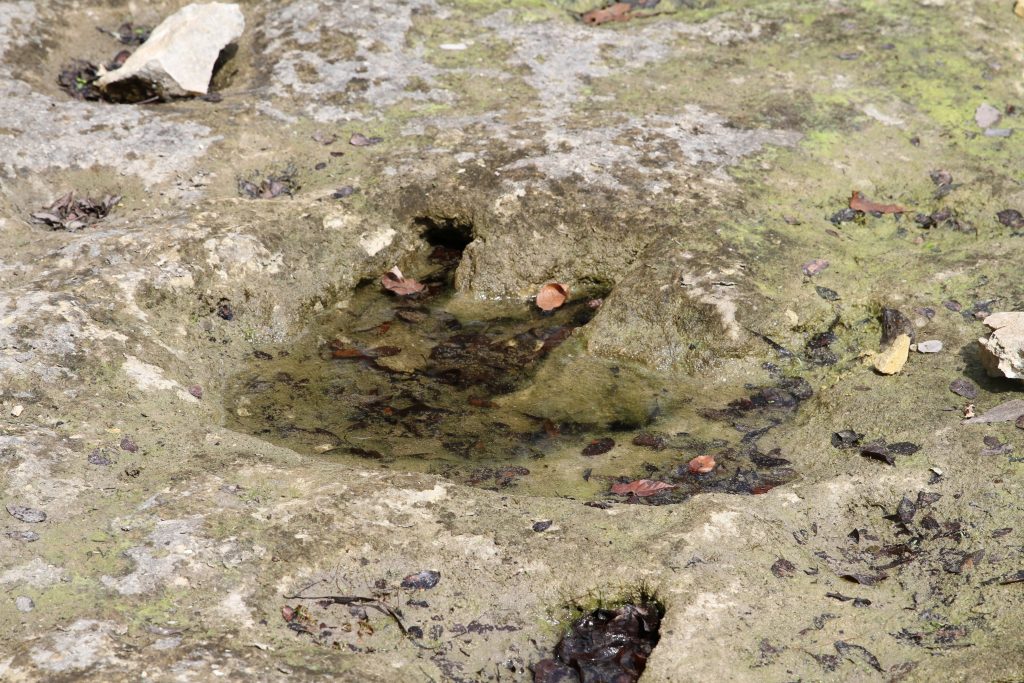 He also got some lovely blooms.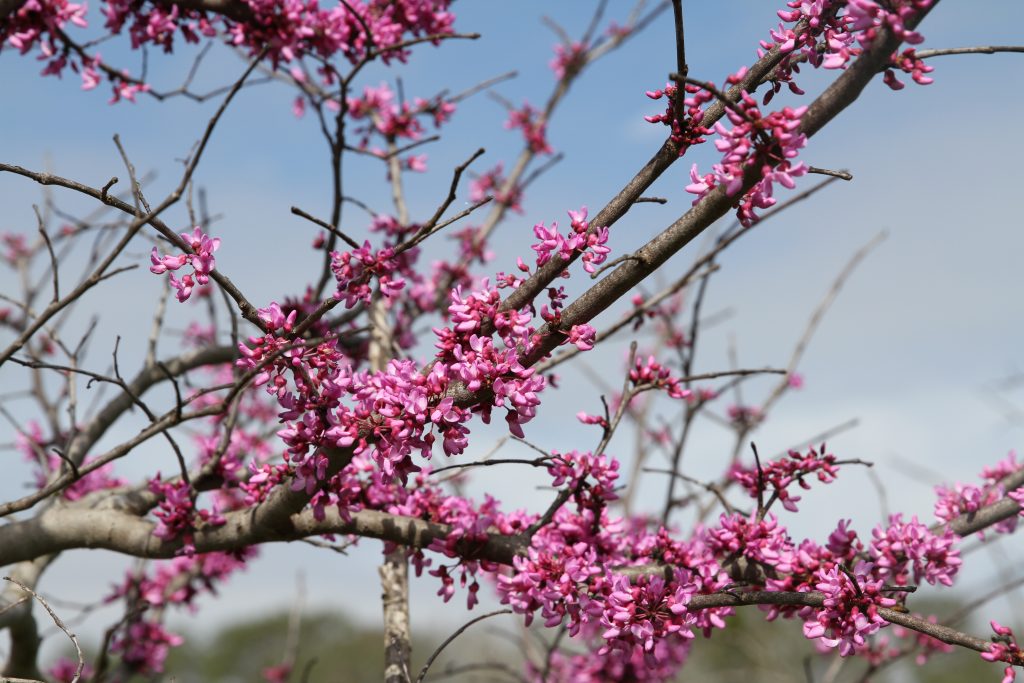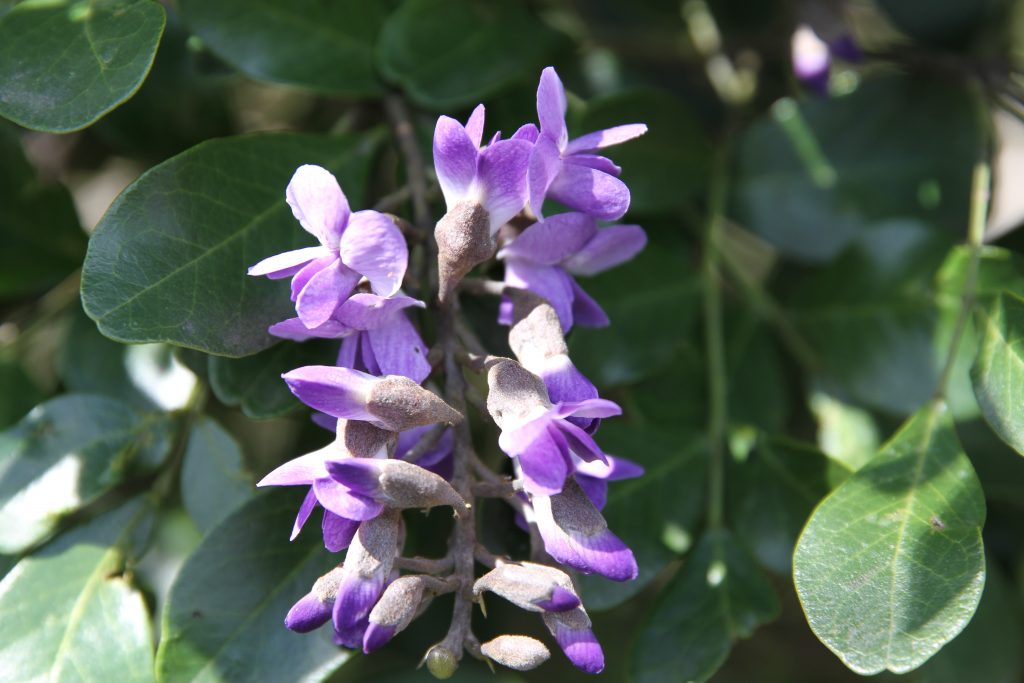 We then got on the road and dropped the Karavan at the Blazing Star Luxury RV Resort, which is very nice.  We specifically wanted to stop in San Antonio because my cousin lives here, so we had a lovely dinner with my cousin, Lori.  When we started this blog, I learned (or rediscovered) that my good friend from law school, Scotty, is here as well, so we are off to have breakfast with him.  After that we are heading back to Nashville!