Post (other than title) and Photos by Bobby
When Cynthia told me that some of the Rolls-Royce and Bentley owners were downstairs at the hotel breakfast and had no objections to my taking some photos, I headed down there to see what I could learn.
The owner of the 2010 merlot colored Phantom gave me a tour of his Rolls-Royce.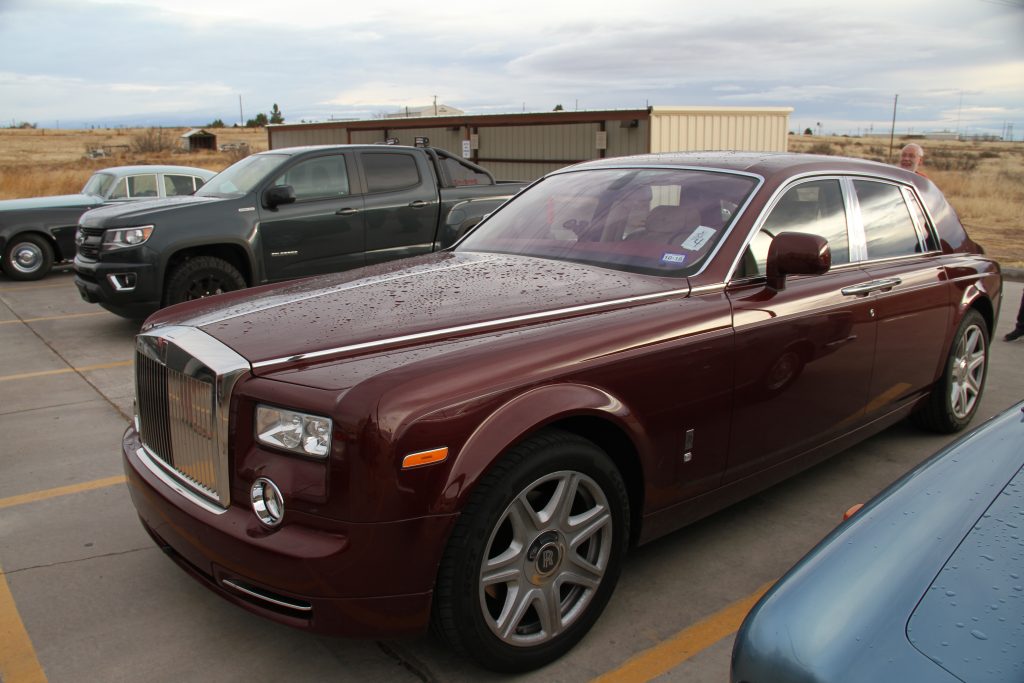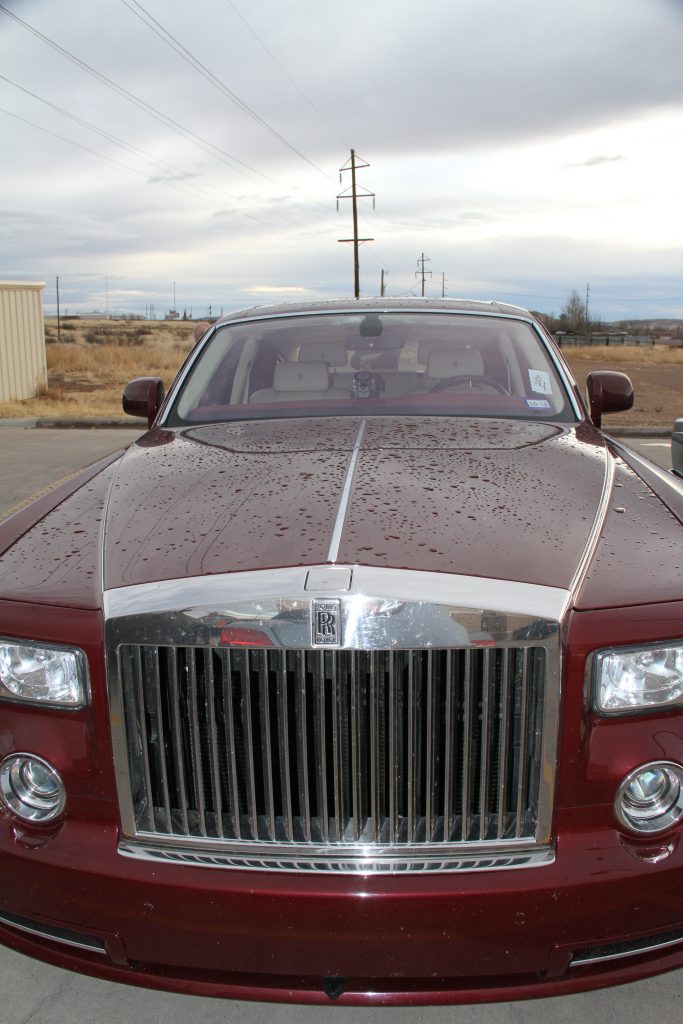 He showed me the suicide doors.
And the umbrella that slides into the door.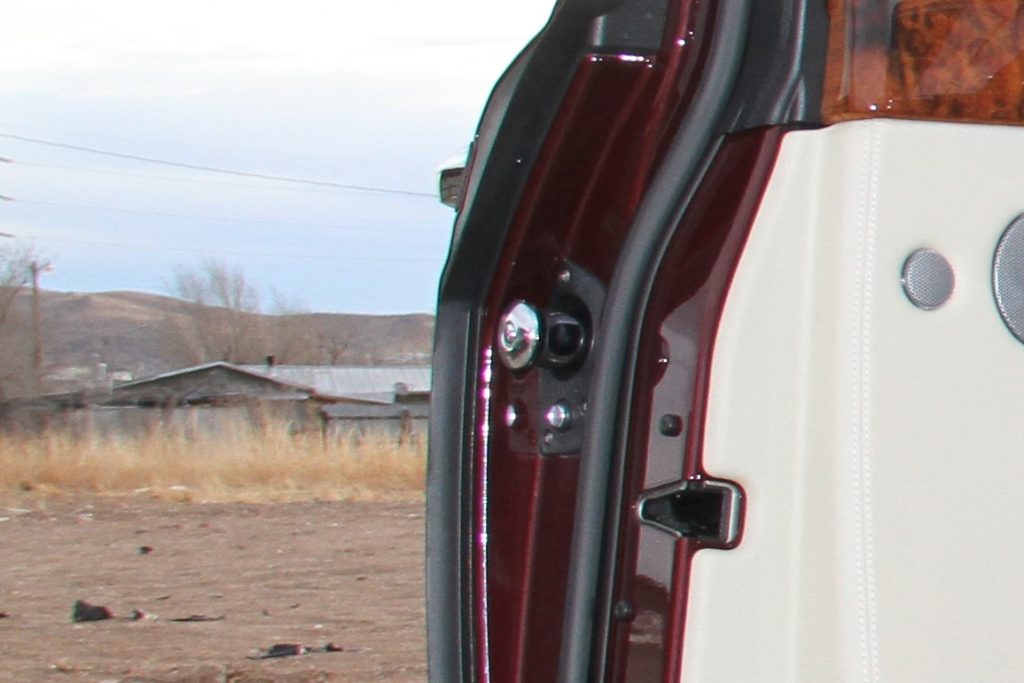 He pointed out the Rolls-Royce S2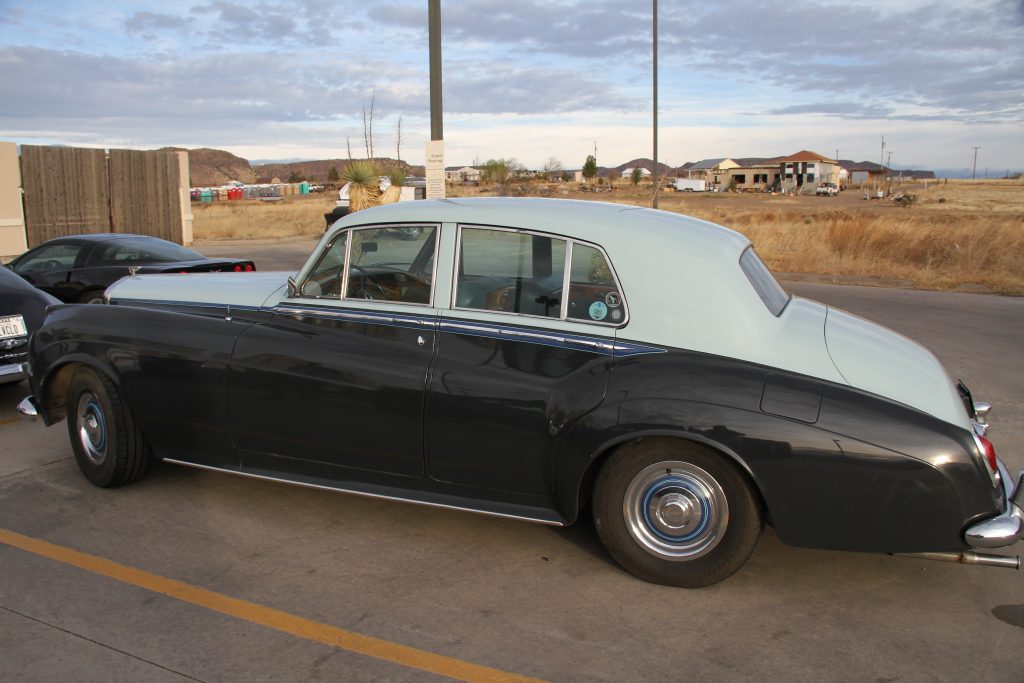 And the 1964 Rolls-Royce Silver Cloud III
He then told me the 2007 Special Edition Silver Phantom has a solid silver Spirit of Ecstasy (aka The Flying Lady), which must be polished regularly to remain shiny.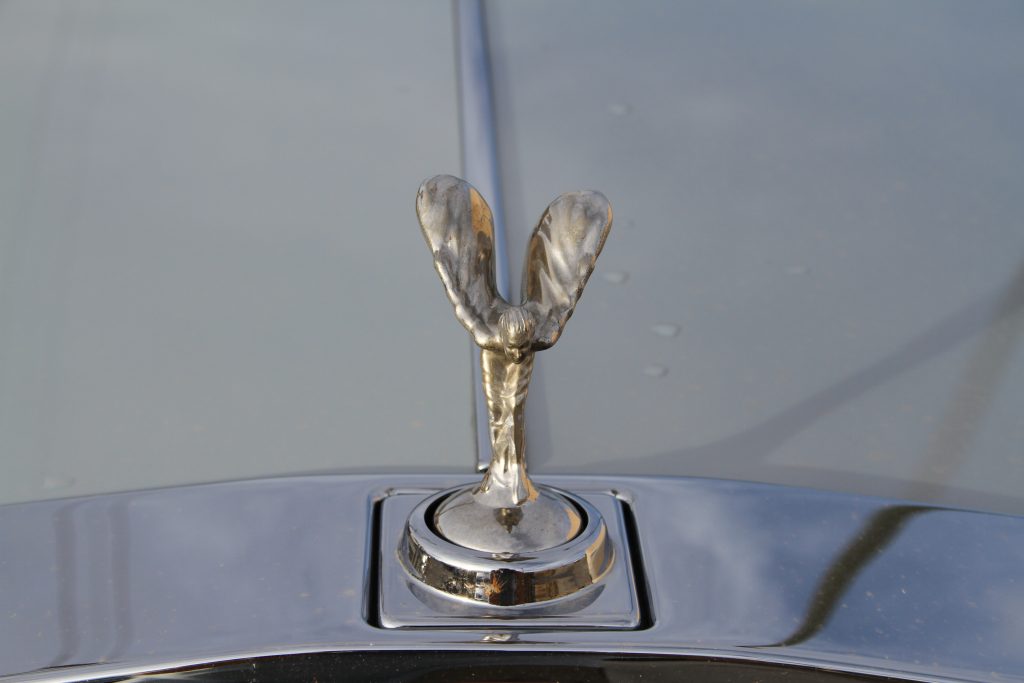 Walking around the parking lot, I saw another Another Rolls-Royce S2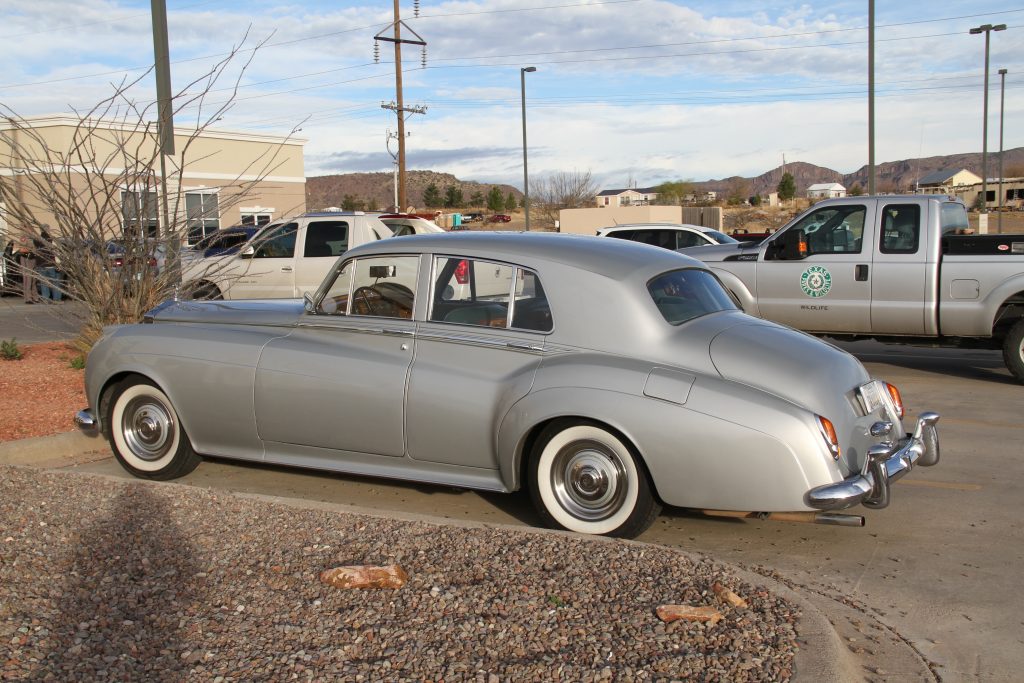 As well as a Bentley.
And a 2013 Rolls-Royce Phantom.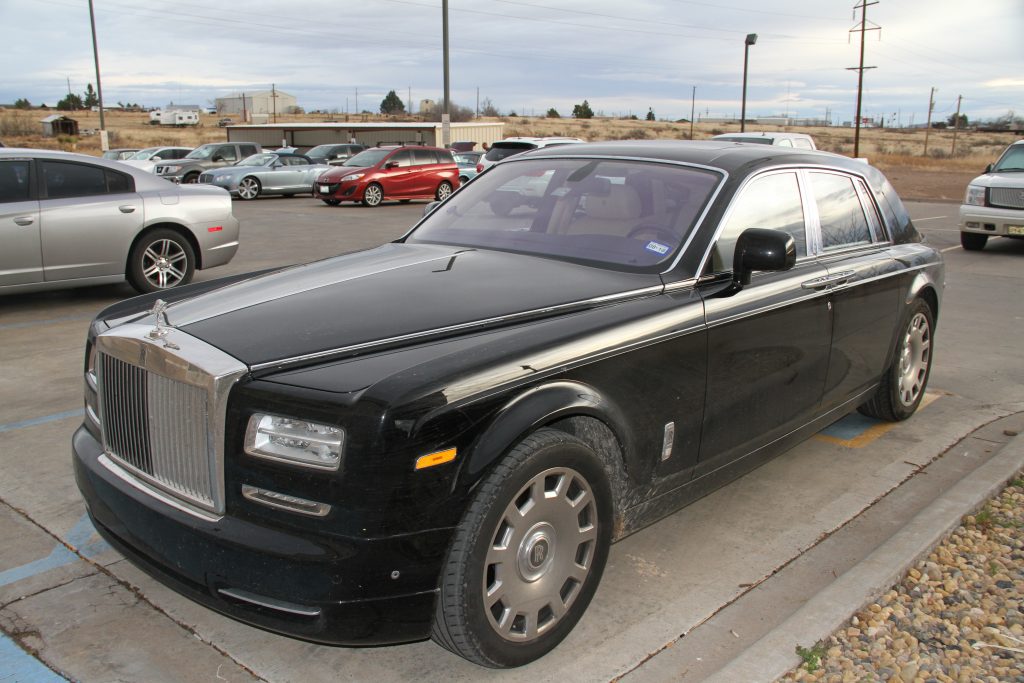 The car I found most interesting was the 1969 Silver Shadow Fixed-Head Coupe.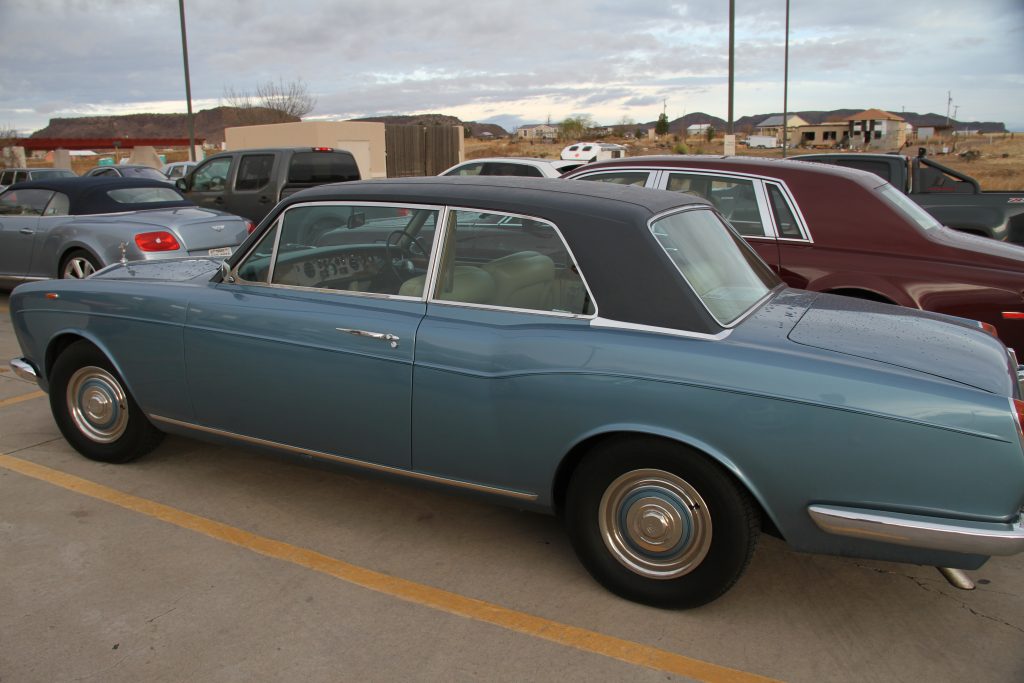 Its original owner was a military physician assigned to Queen Elizabeth II.  It has a phone in it that only received in-bound calls from the Royal Family (no outbound calls can be made).  On the front of the car is a blue light and also various medical insignia.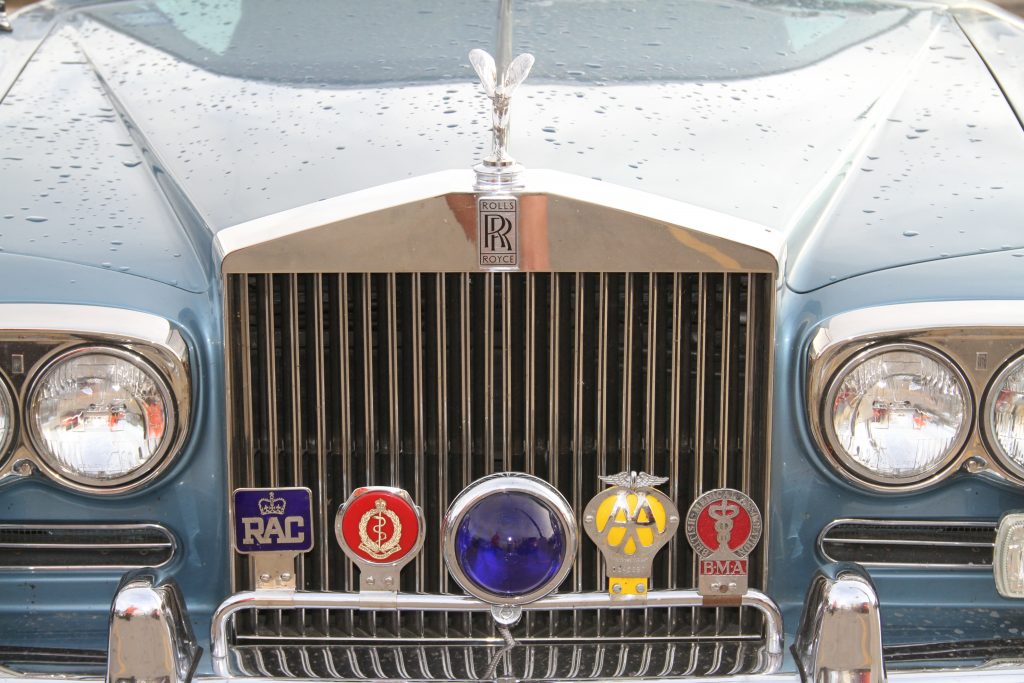 A memorable way to spend our morning at the Hampton Inn!