Post by Cynthia, Photos by Bobby.
As we last left you, we were on our way to meet Scotty for breakfast in San Antonio before heading home to Nashville.  But as we went to hitch up the trailer, we discovered that he hitch pin, which connects the hitch on the back of the truck to the hitch on the Karavan, was not there.
We needed to find a replacement pin.  The problem is that what we use is a Treg Hitch – very common in Australia, not so much in the US.  The pin looks like this.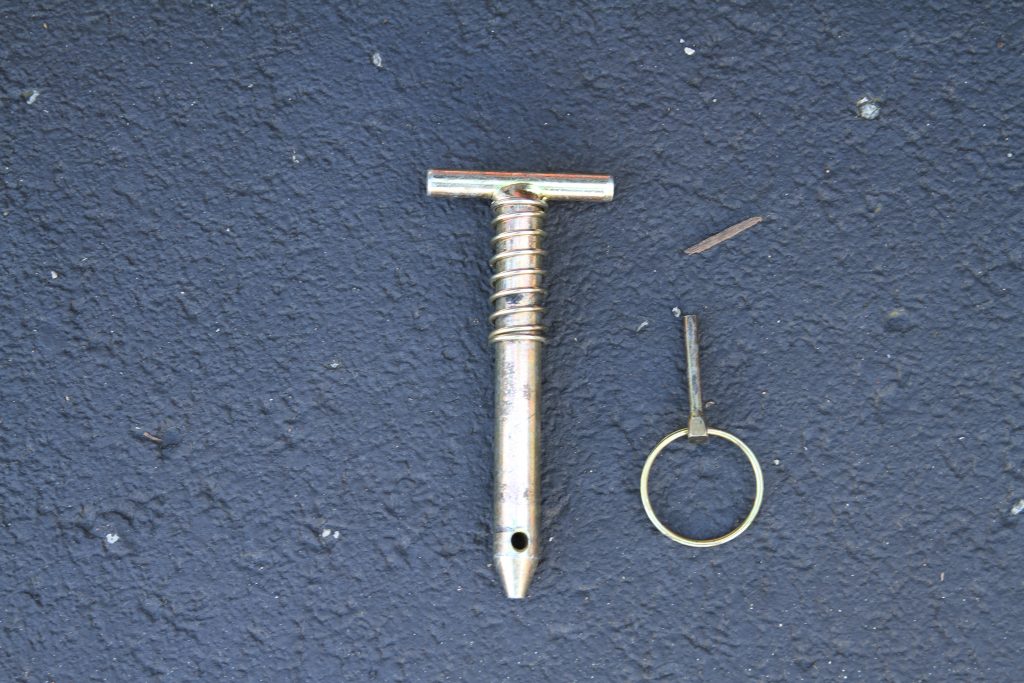 Wisdom we can now share: don't put that pin on the back of the bumper, like this: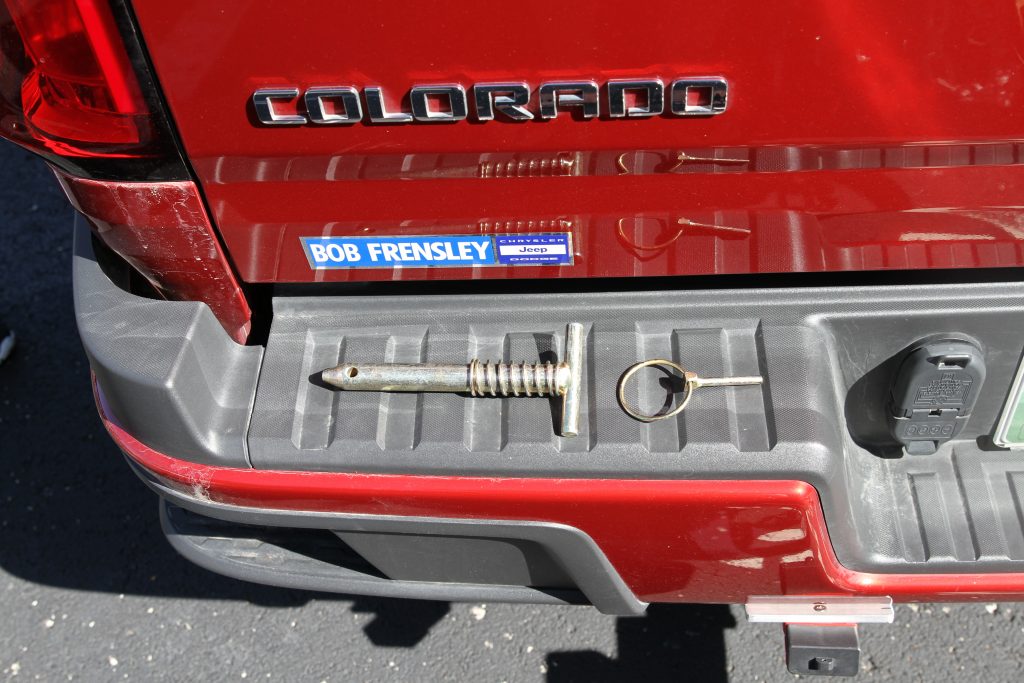 If, however, you do that, for goodness sake, don't drive your truck off with the pin still on the bumper.
After having to sorrowfully cancel our plans with Scotty, we went to an RV store where a parts person tried valiantly to find a Treg pin, or something that we could substitute for it, but that didn't pan out.
Meanwhile, I had been texting Brad, our trusty Karavan Guru, who calmed us down a bit by explaining we could use a bolt and fasteners and that he even knew other KK users that had done so.  So off to Home Depot we went.  Trying to find the right size rod, and then with a correctly sized nyloc bolt was difficult enough, but trying to find it in Grade 5 proved impossible.  The Home Depot guys referred us to Fastenal, which conveniently didn't open until Monday.
Brad assured us a lower Grade would still work and our Karavan wouldn't sheer off in the middle of Louisiana or anything, but we tried Lowes as well that had a higher grade but slightly shorter pin-substitute.  We get back to the campsite (pushing our 11 am checkout, but that is the least of our concerns at the moment) ready to try our bagful of MacGyerisms.
Of course that is when our neighbors decide to become friendly and start asking about the Karavan.  So Bobby is getting his tools out, asking me to back up and being a friendly ambassador about the Karavan.  As I'm backing the truck to the Karavan hitch, I see him drop into the hitch something that looks suspiciously like a Treg pin.  I run out there and ask if he found it and he sheepishly tells me that Kimberley Kamper had included an extra pin in the spare parts that he found when he opened his tool bag to get a wrench.
Lesson learned.  Check the spare parts before running around San Antonio for two hours in near stroke-like state.  Got it.  We will be ordering some extras anyway.
Scotty, we're coming back there soon to see you, and Mike in Austin, we'll be coming there too!
So, crisis averted, we do get hooked up, I get some coffee at the office of the RV Resort, and we hit the road.  We saw some beautiful sites and small towns on the way. We passed through Nacodoches, Texas, of a John Wayne film that Bobby told me about, then spent the night just east of a similar sounding town in Louisiana, Natchitoches.
There were some lovely rivers, first the Cane River and then the Red River.
I also got my wildlife sightings back, spotting this beauty.
We then crossed into Mississippi.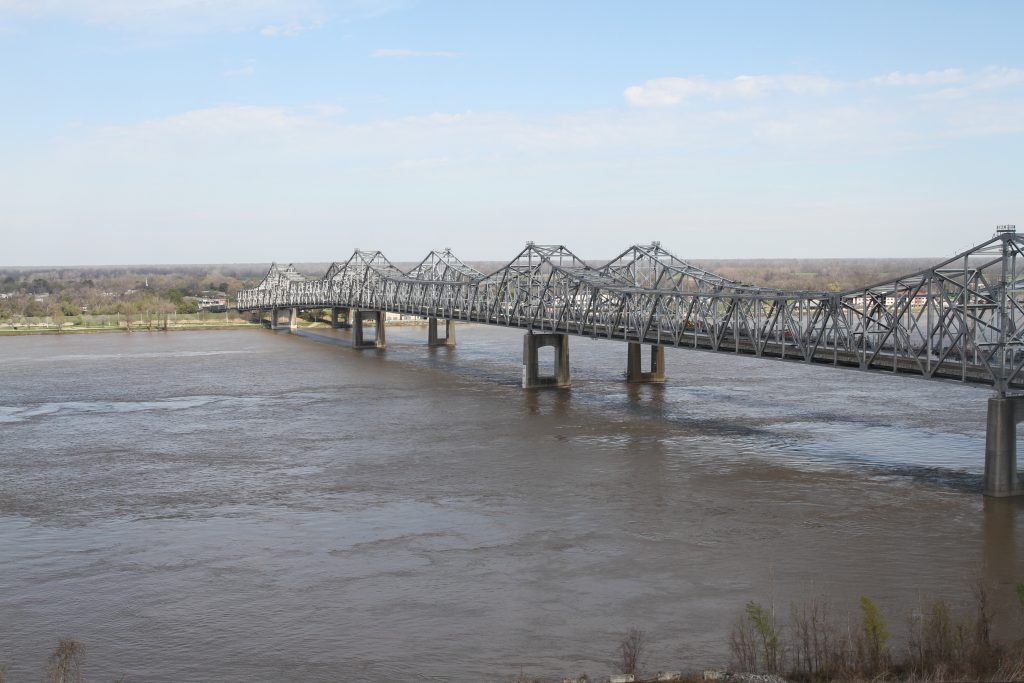 And we took the lovely Natchez Trace almost all the way up to Nashville.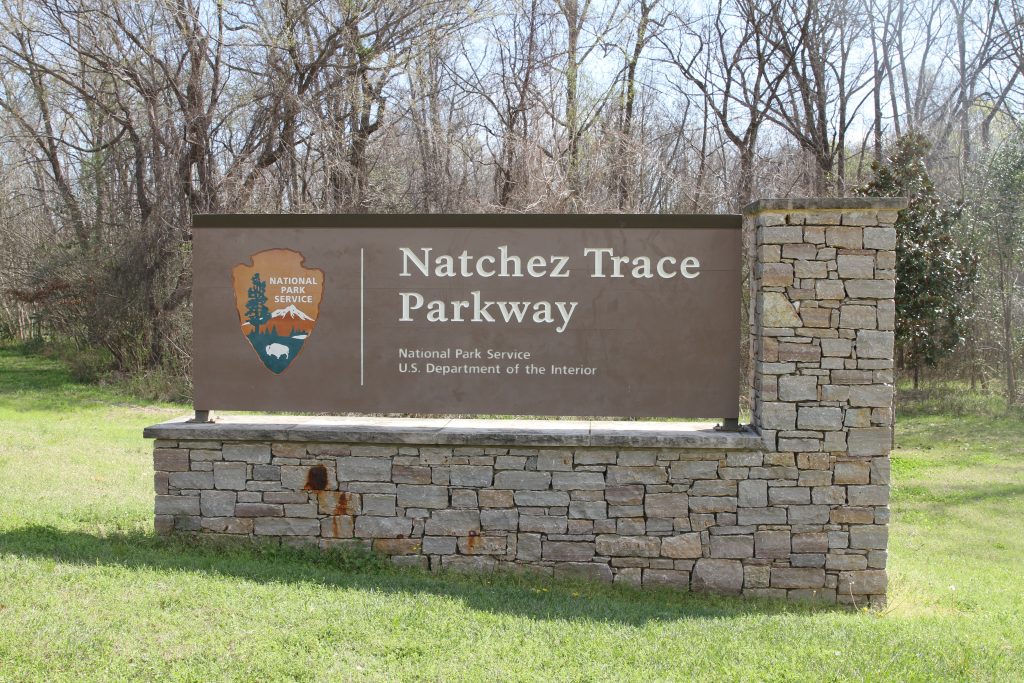 Loess Bluff is a unique phenomenon that is comprised of windswept sand and clay that was deposited in the last ice age.  It forms this dramatically shaped and colored bluff.  It used to cover a vast area but is now confined to strip along the Mississippi River between Baton Rouge and Tennessee.
It was a little too early for a full wildflower show, but we did see this Butterweed.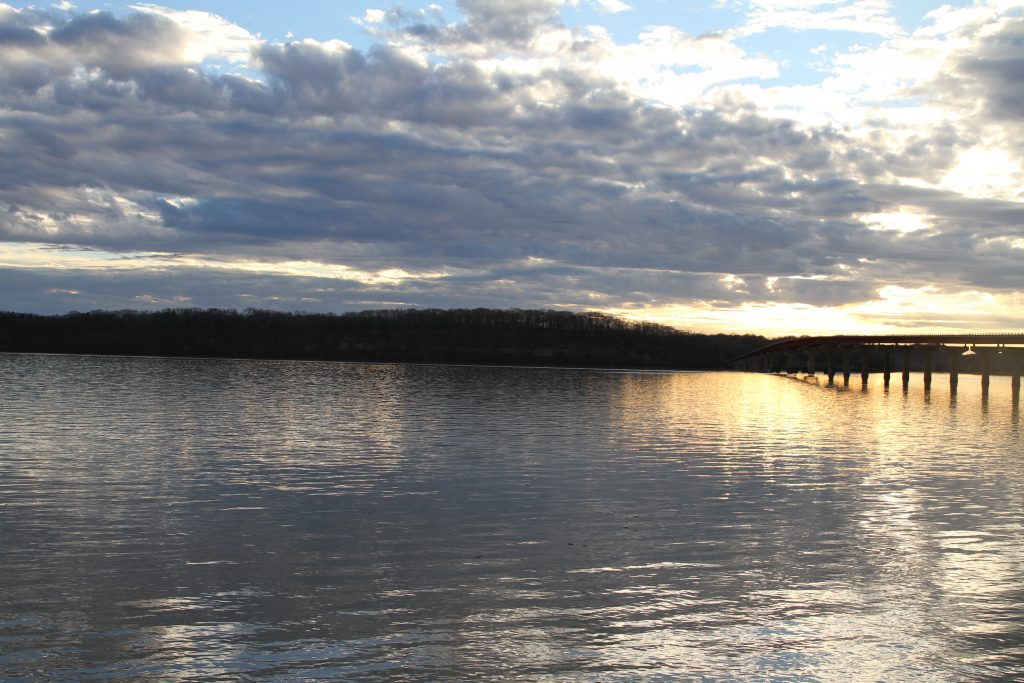 We had to get off the Natchez as we were running out of fuel.  We do travel with two jerricans of fuel, so we'll never get stranded, but it's a lot better to fill up at a gas station.  Anyway, we made it home eventually and now we have the rest of our downsizing and other things to take care of before we put our house on the market and make the transition to full-time RVing!
More soon, including pictures of the interior as suggested by my good friend, Rose.  In the meantime, we do love to hear from you, and welcome any questions, suggestions or other comments you might have.  As we continue this blog, we'll need good topics and we look for any areas you all might have that you want us to discuss.