While staying at the lovely Leaf Verde RV Resort in Buckeye, AZ, we took a day trip to Painted Rock Petroglyph Park to explore this site of ancient art work.  It's a small site, with a BLM campground next to it, and while some shapes are recognizable (humans, sheep, deer, snakes, sun, moon), others are more ambiguous.  The scholarship on this has many interesting theories; the area is also the site of several early trails through the southwest.  Here are some of our pictures of the site (including the requisite Cynthia posing as Vanna White shot):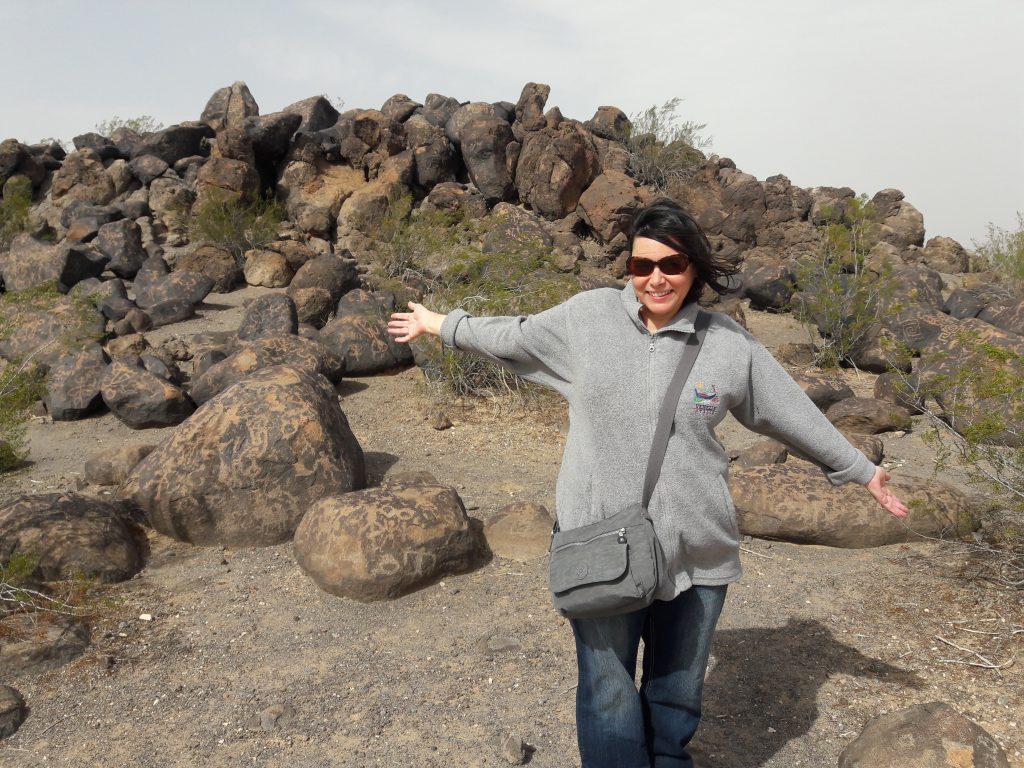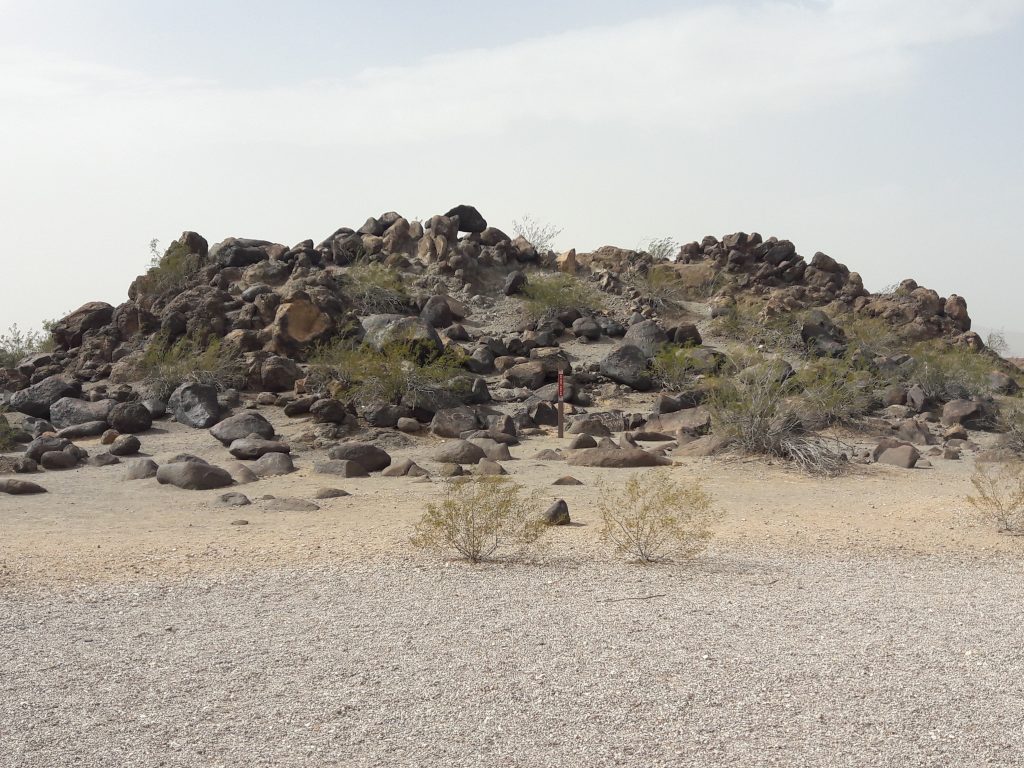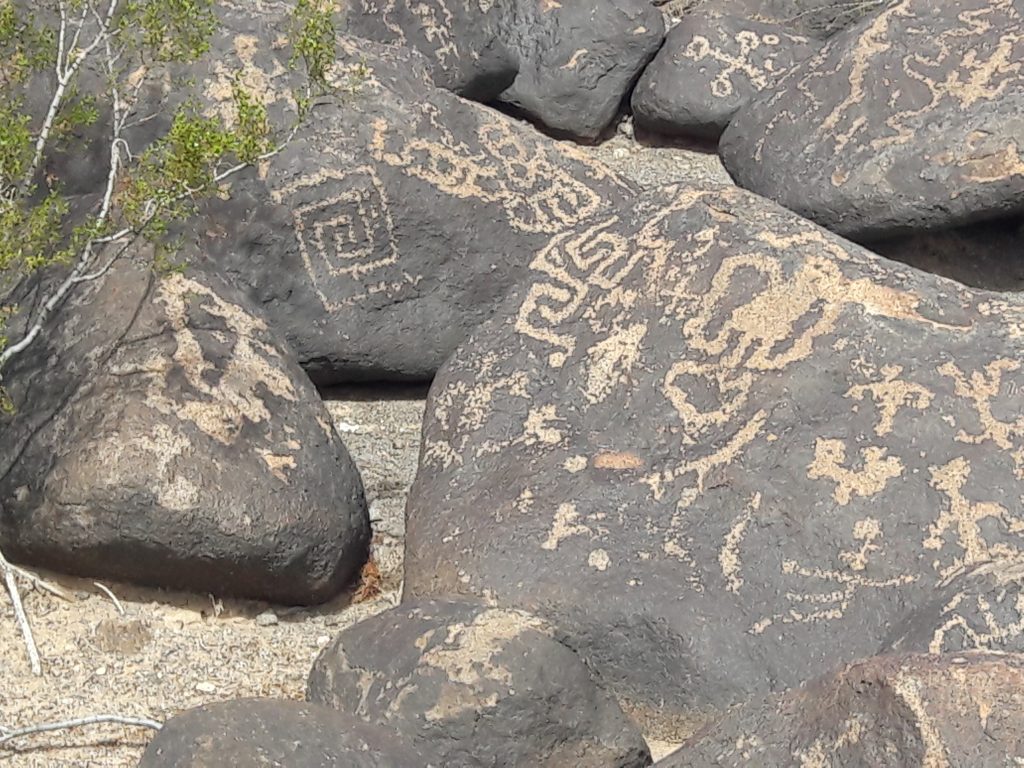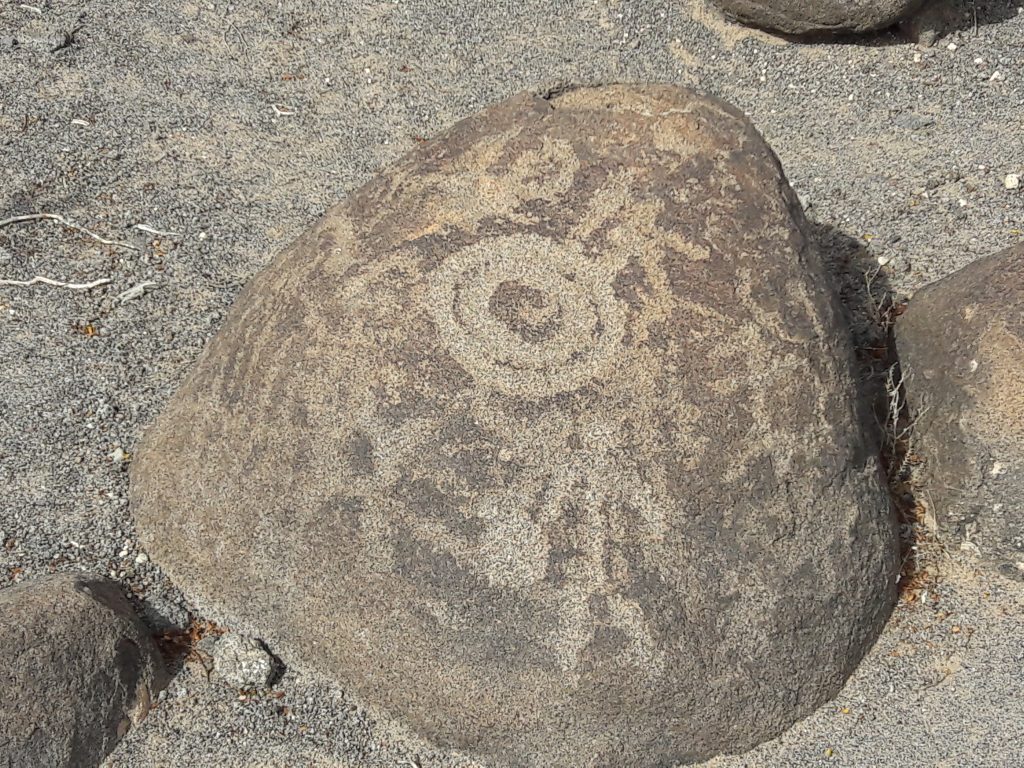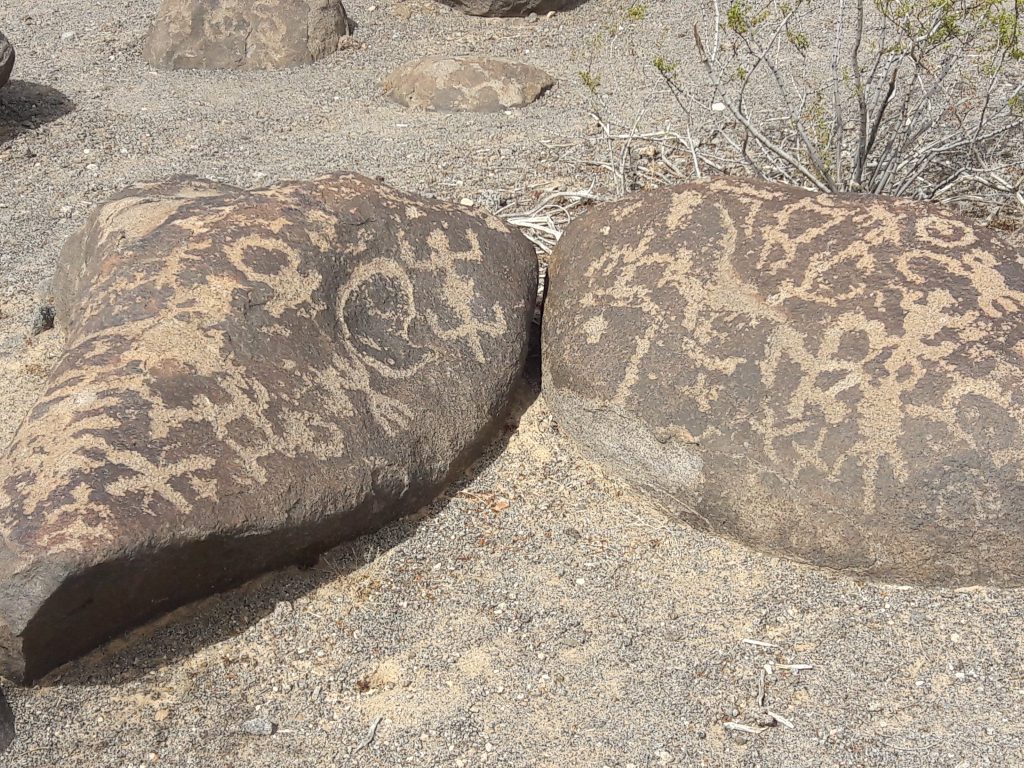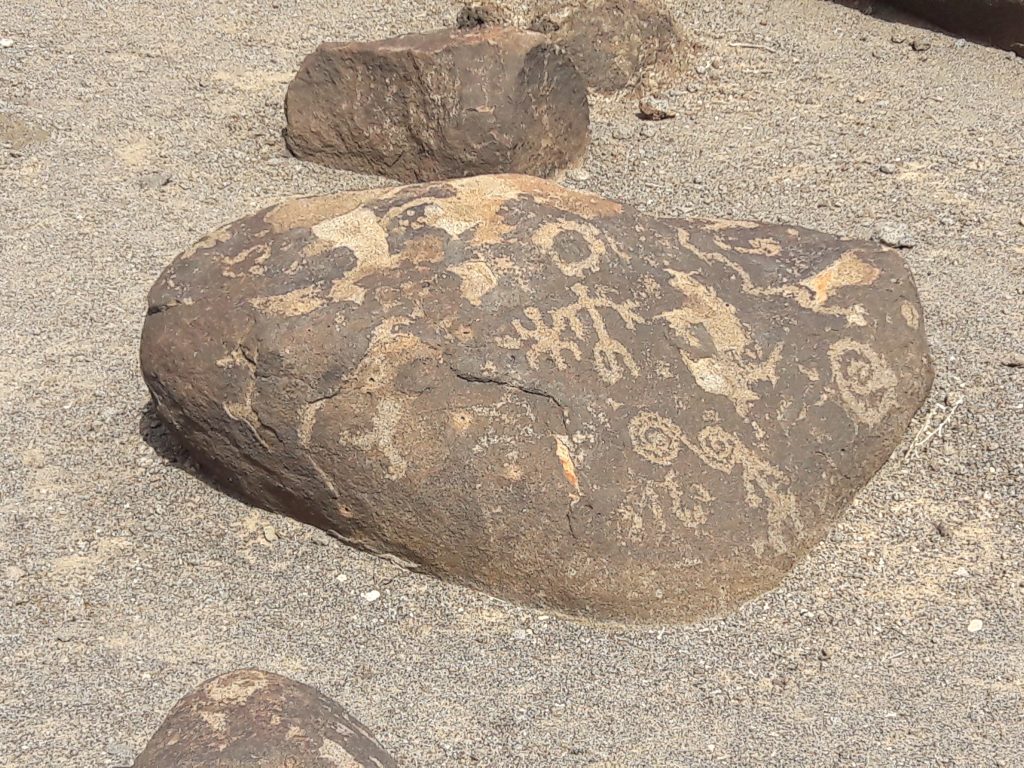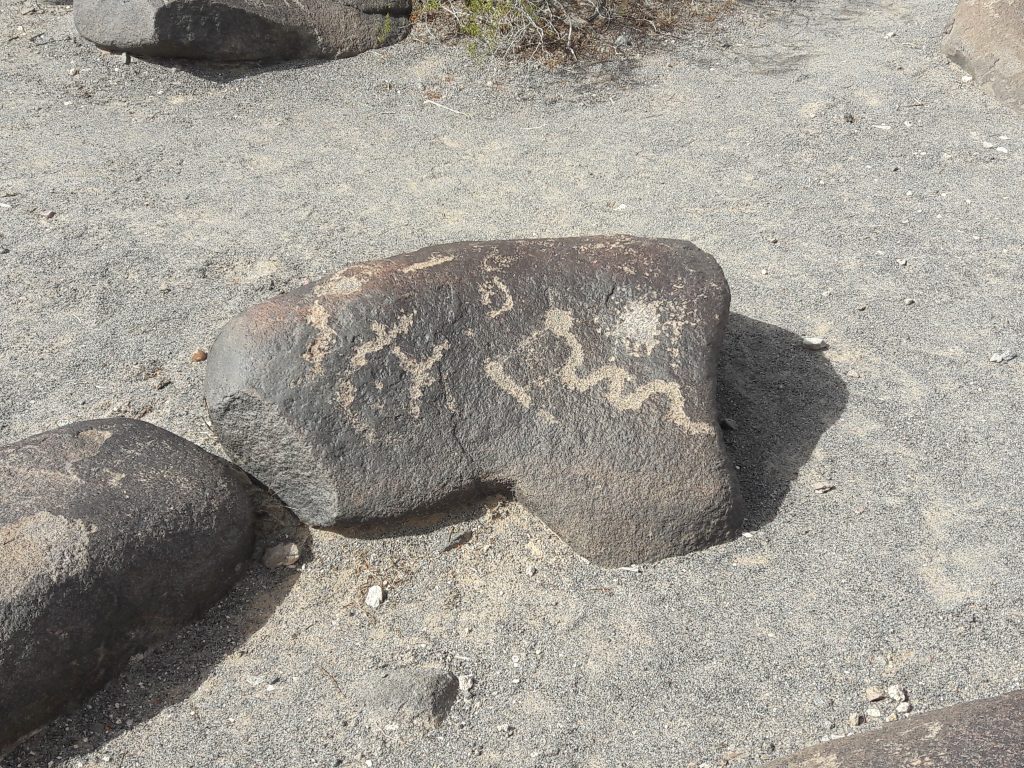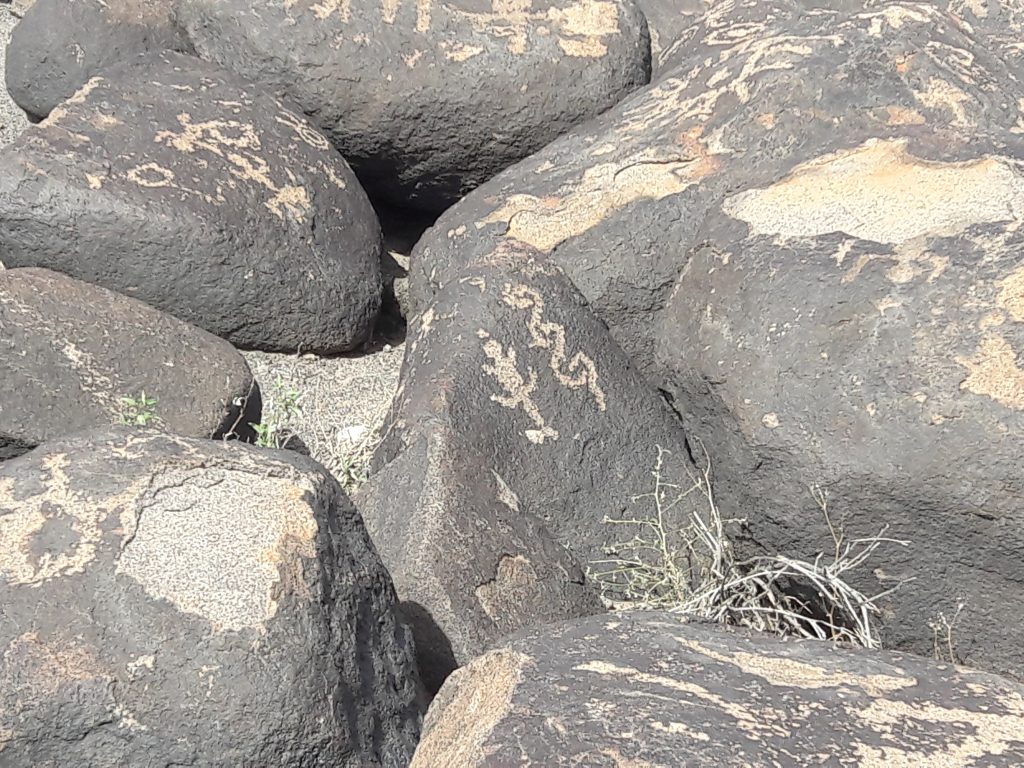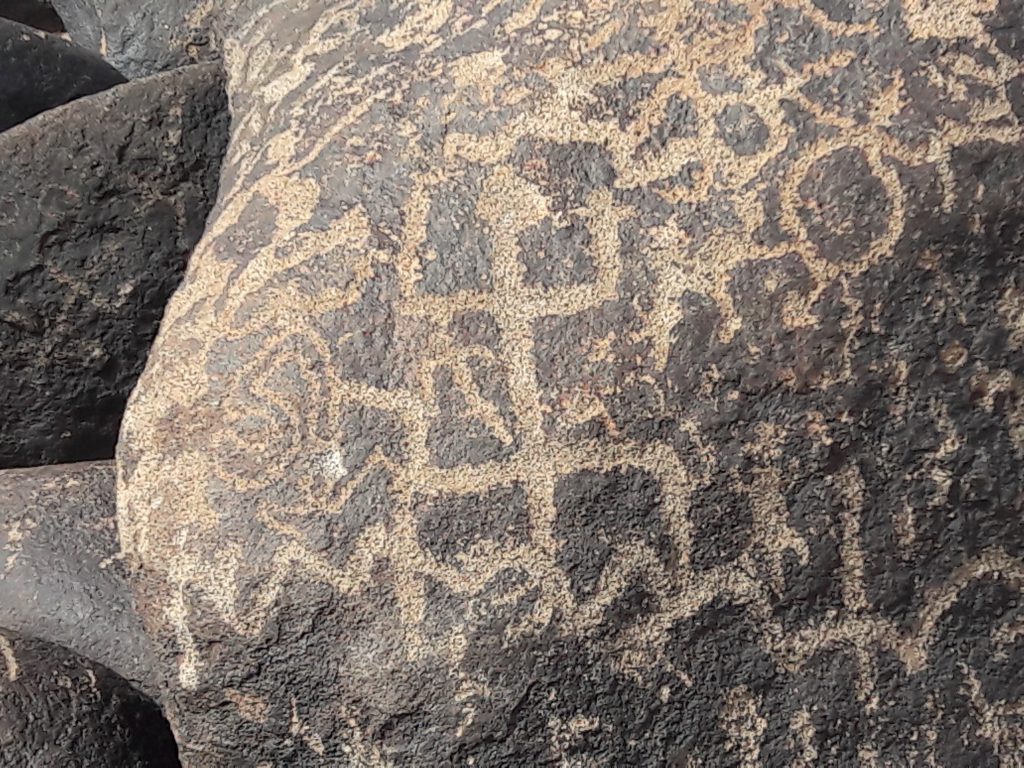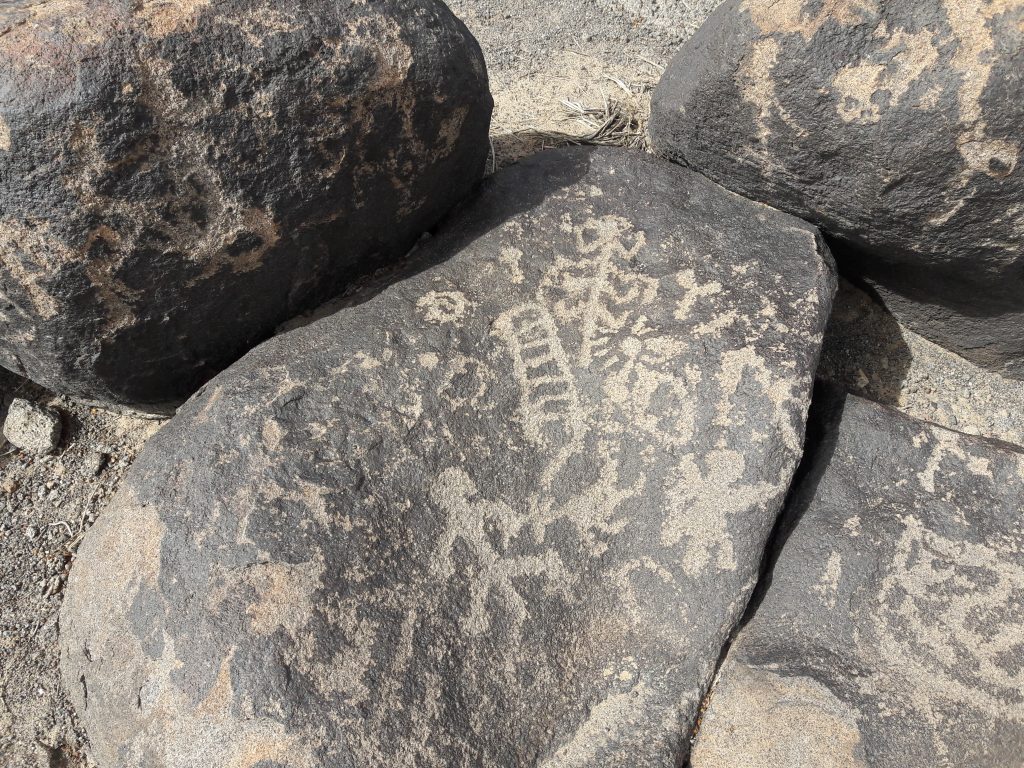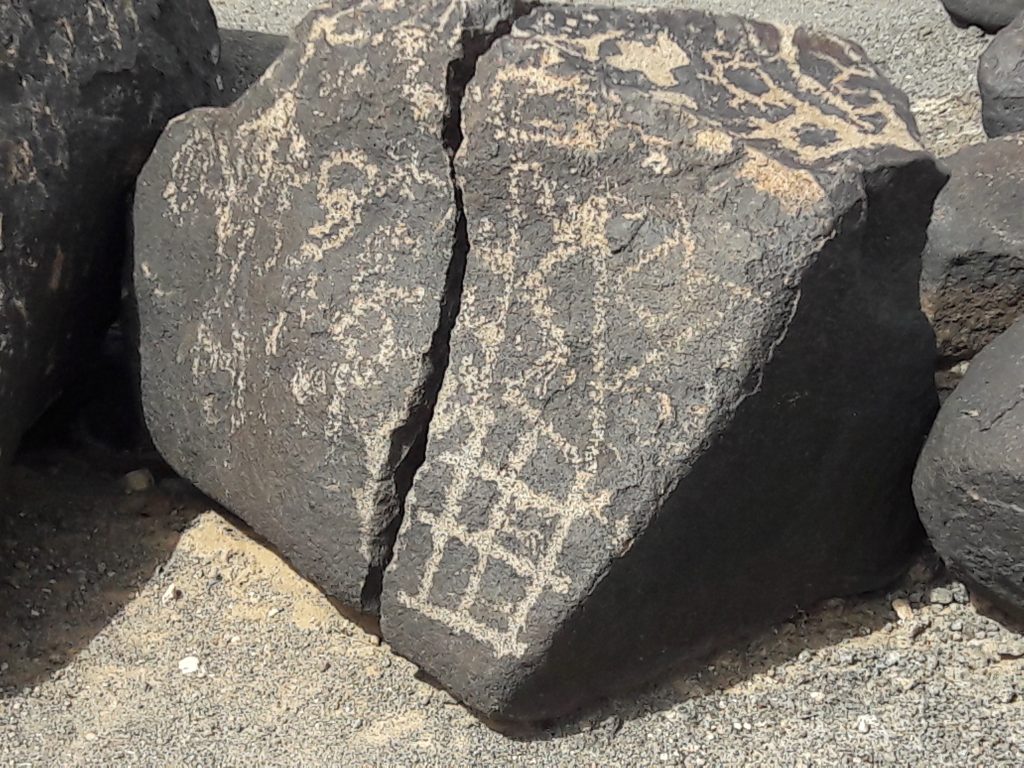 The next day we drove up to Prescott, AZ to visit with Brad and Pam, the owners of the very first Kimberley Kamper in the US.  They have been super helpful and gracious, even inviting us to stay in their house overnight — while the camper is very comfortable, there was not a lot of arm-twisting to get us indoors on a night where the low was going to be 16 degrees.
Brad helped us figure out answers to all the questions we had come up with after a few days of testing out our camper, resolved (hopefully) the Anderson Plug charging issue, showed us what some unknown (and sometimes unseen) buttons and plugs were, and to Cynthia's delight showed her that the outside kitchen had a utensil drawer and the bed had reading lights!  We also learned we are the 4th Karavan in the US, although the 5th is coming soon.
We had a lovely visit, and lovely accommodations and look forward to meeting up with Brad and Pam, and some other Kimberley Kamper folks in May when we are back out this way for the Overland Expo.