Post and Pictures by Bobby:
Saturday morning we left from March Air Reserve Base to head out to Joshua Tree National Park.  We are still adjusting to our new lifestyle and the Karavan and we learn more things every day.
The scenery in Joshua Tree is just breath-taking: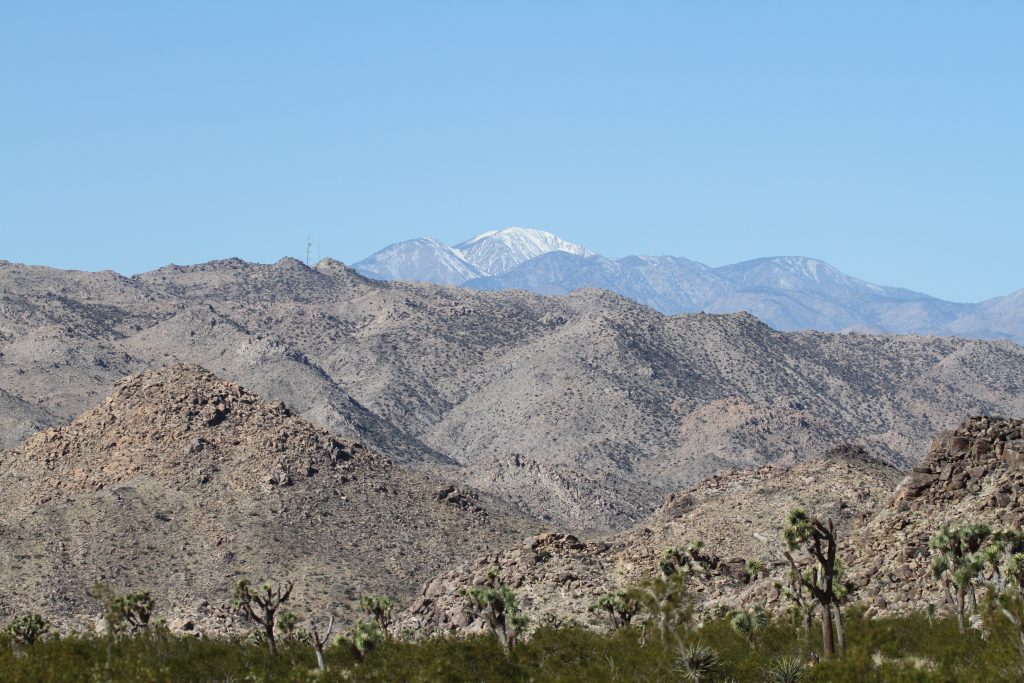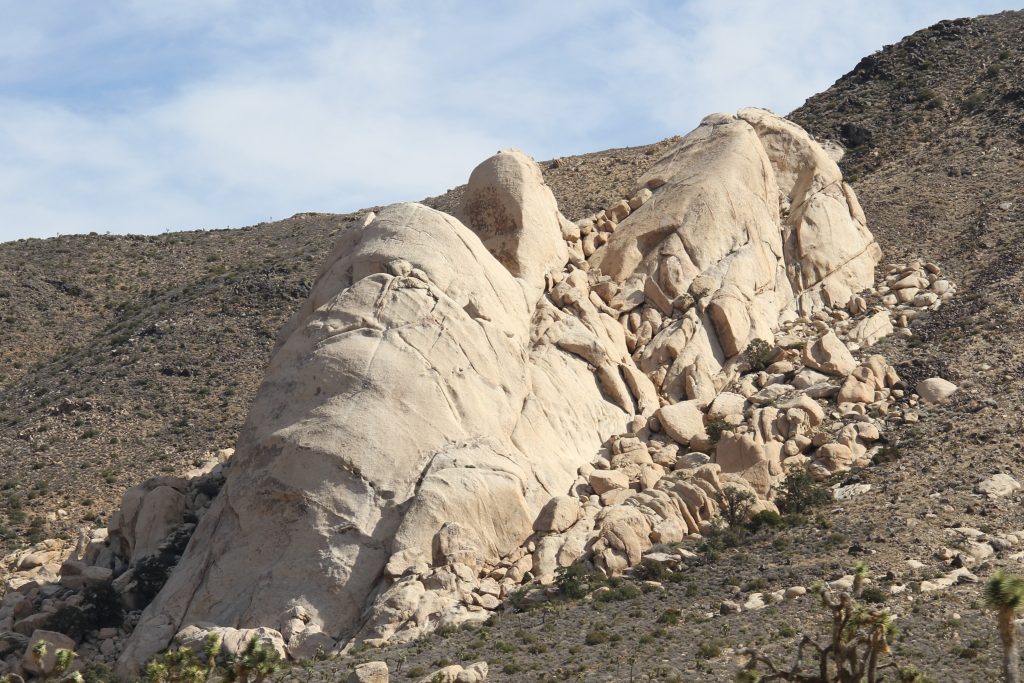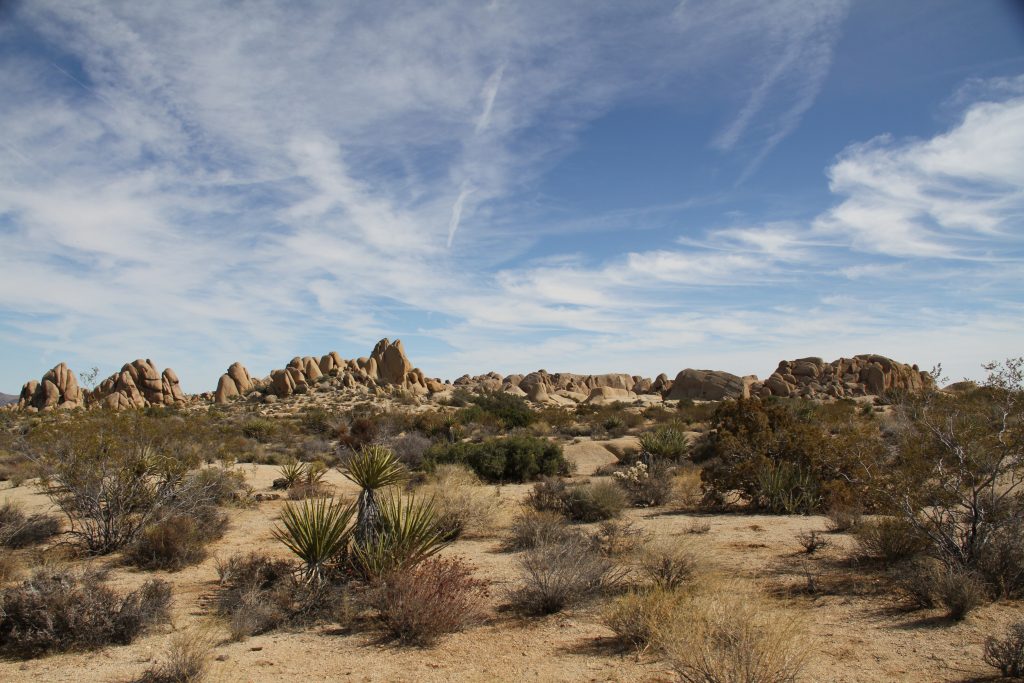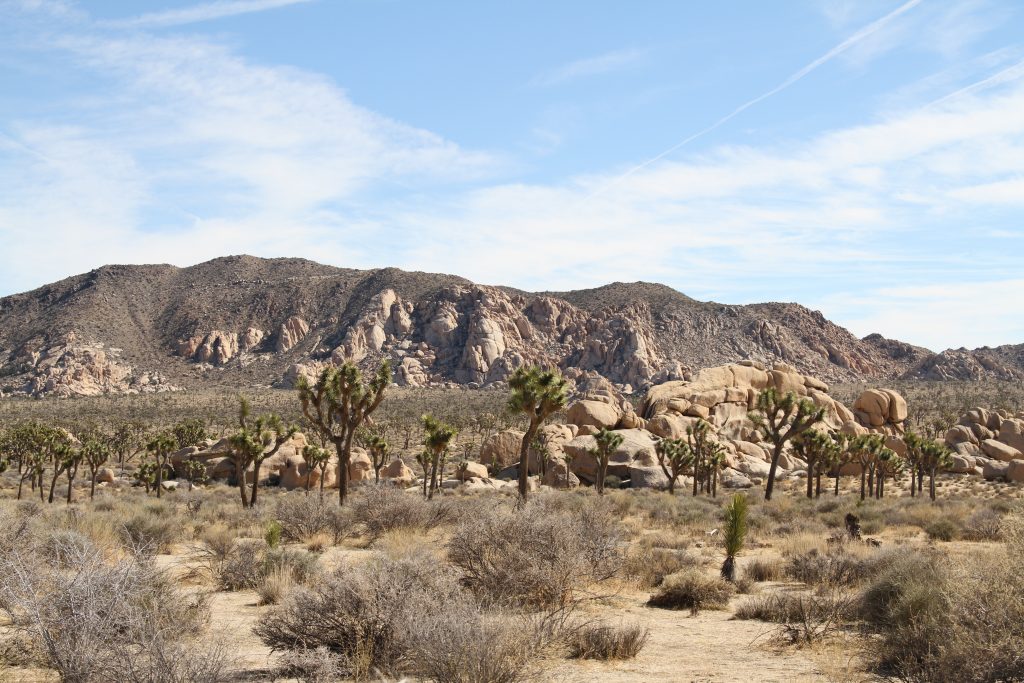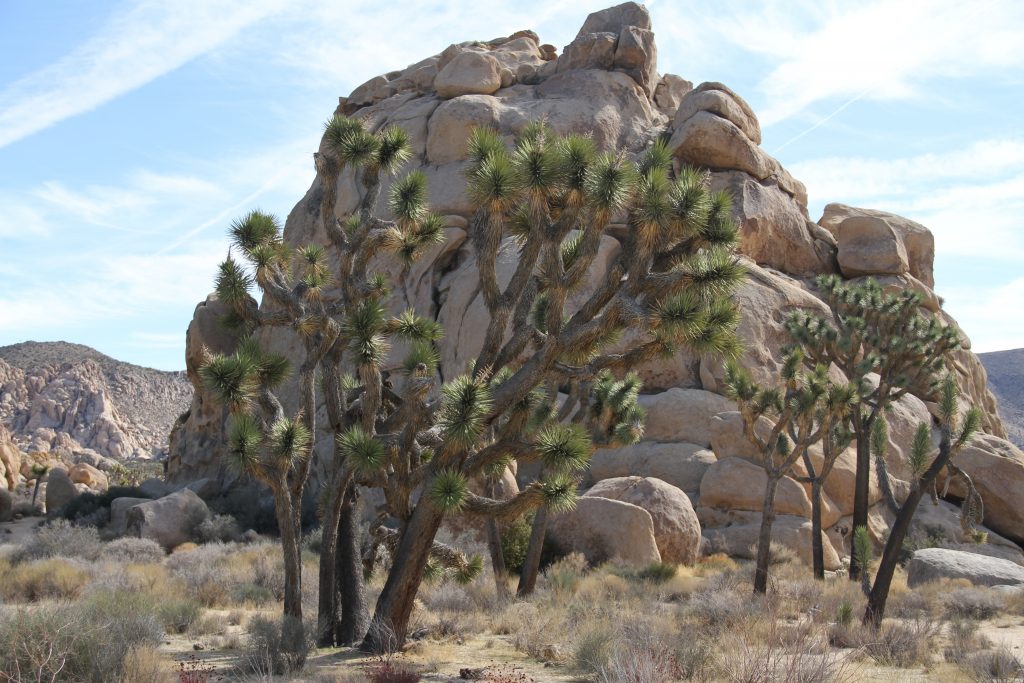 The Park was a little busier than we would have liked but we really didn't have any trouble finding places to pull over or to park.  We stopped at the parking area for Hidden Valley and walked over to Intersection Rock: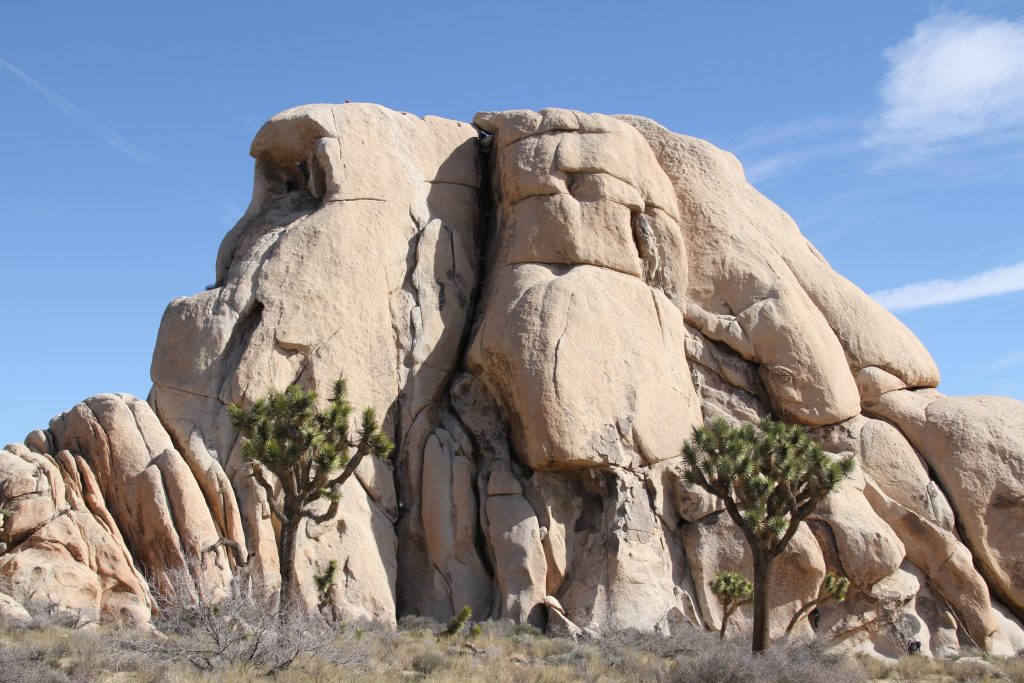 The photo doesn't do the rock justice in showing how big it actually is, but if you look at the shaded area on the upper left part of that rock, there are actually two people climbing; here is a zoomed in shot of that area: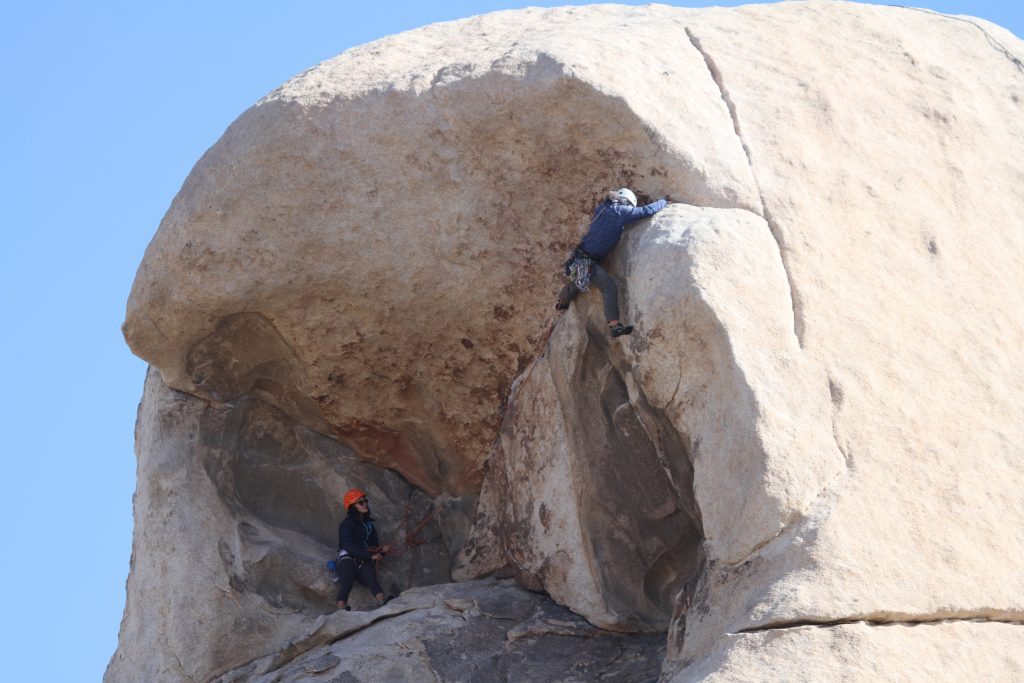 Not to be outdone, here is Cynthia on top of a rock she just climbed:
Just as amazing as the rocks are the flora of the Park.  Below are pictures of a Joshua Tree, Beavertail Prickly Pear Cactus, and Teddy Bear Cholla Cactus: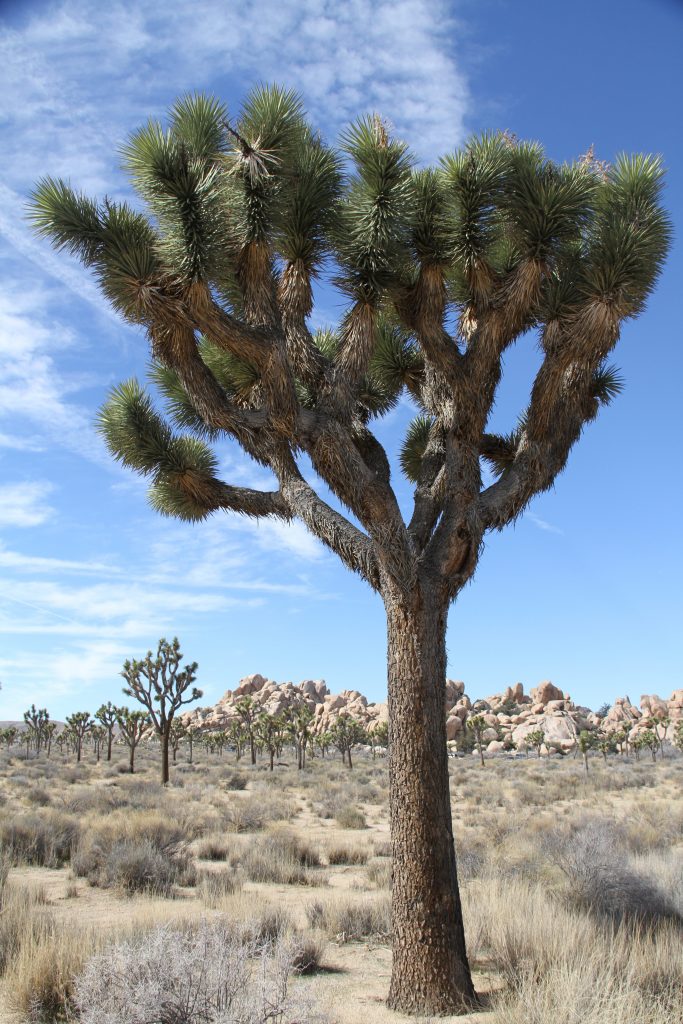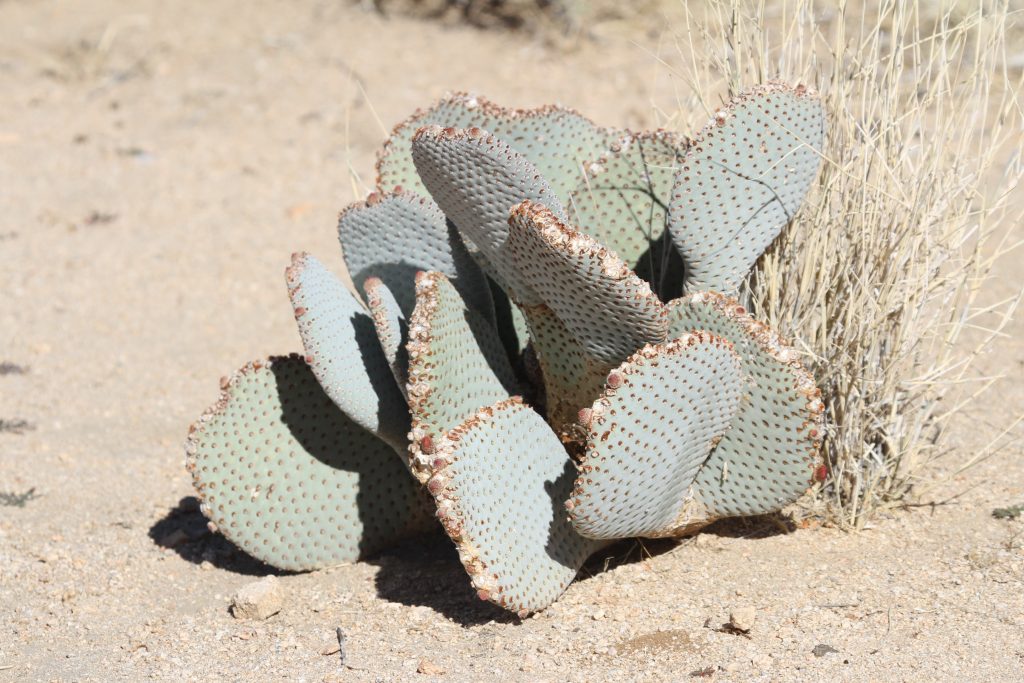 We then walked back to the truck to have lunch – and answer some questions from curious folks passing by who wanted to know about our tiny camper.  When we checked the battery level in the Karavan it was at 75%.  The Anderson Plug that we had installed in LA is supposed to charge the Karavan battery as we drove; and we had some concerns that it hadn't been working.  Now we were sure. We decided to call Brad (a fellow Karavan owner in the US, who has been super helpful and gracious) to see what insight or tips he might have, but we had no cell service, so we continued our drive south.
Our plan once we drove south through the Park was to take the 14-mile Red Canyon Jeep Trail and then the Bradshaw Trail until its end near Palo Verde.  We finally had some cell service so we gave Brad a call to troubleshoot.  While some more investigation was needed to fix the problem, we decided to disconnect the Anderson plug, but with the batteries below 75% and not wanting to boondock for two-plus days without the ability to recharge the battery, we decided to find a place with electric hookups for the night.  We found a little RV park right on the Colorado River.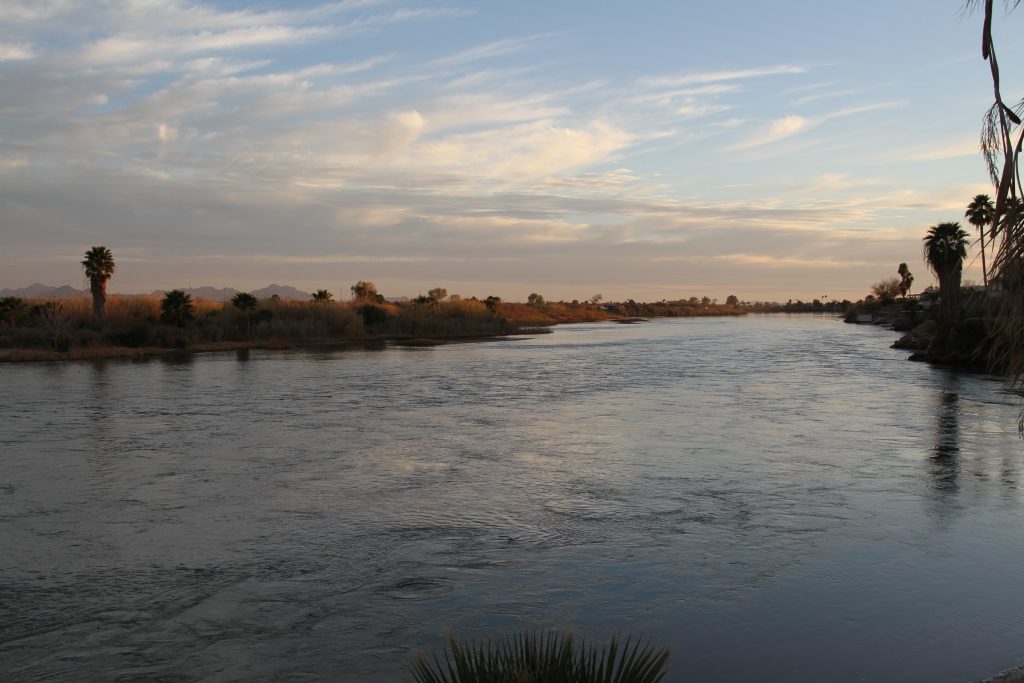 Sunday morning we got up with the plan to drive through Kofa National Wildlife Refuge.  On the road out to Kofa, we came across La Posa Long Term Visitor Area, which is this huge BLM area where RVers and Campers can spend the entire winter season.  It was fascinating seeing this huge collection of folks camped out in what looked like the middle of desert, but apparently it's a thing, with several places people can stay long-term.  More about it here BLM LTV. Here's a picture of just one view of the BLM LTVA at La Posa South: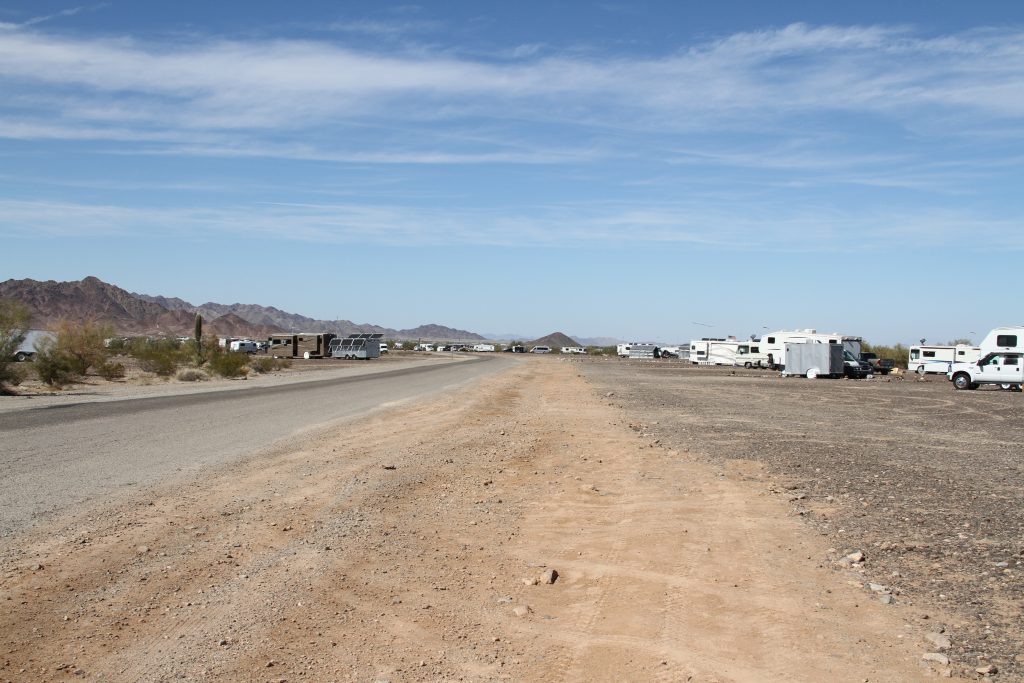 Because we were leaving paved roads, we aired down our tires and headed through the LTVA into an even more remote part of the desert.  The scenery, vastness and solitude were amazing.
It was a great drive out to Kofa, but unfortunately the road began to get rougher: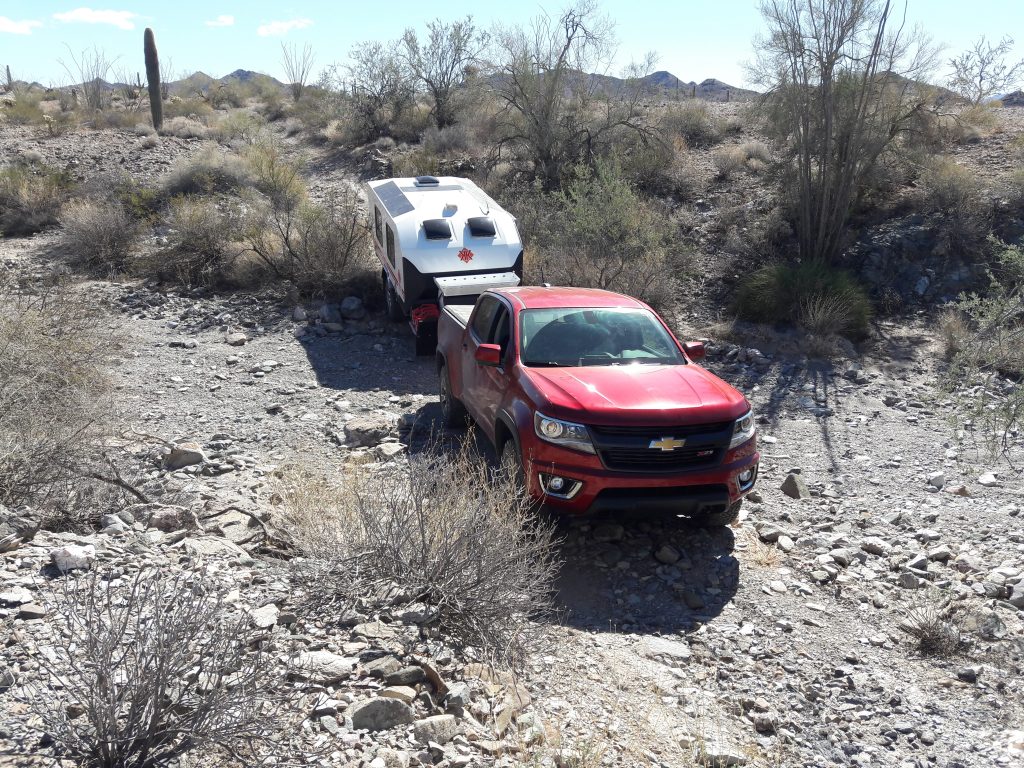 After going through a few washes and getting some practice using our 4WD, we decided that turning around might be the prudent thing to do.  No need to get too far over our heads right out of the gate.  We backtracked out to Quartzsite and got on I-10 East and stopped in Buckeye, AZ just west of Phoenix at a lovely RV Resort called Leaf Verde.  After seeing the clean showers and a shuffleboard court, Cynthia declared we would be staying there two nights.  We plan on doing some local sightseeing before heading up to Prescott to meet with Brad and soaking up some of his knowledge.