Wednesday morning, Brad showed us around Prescott and we also got a look at his Karavan, and then we packed up and hit the road.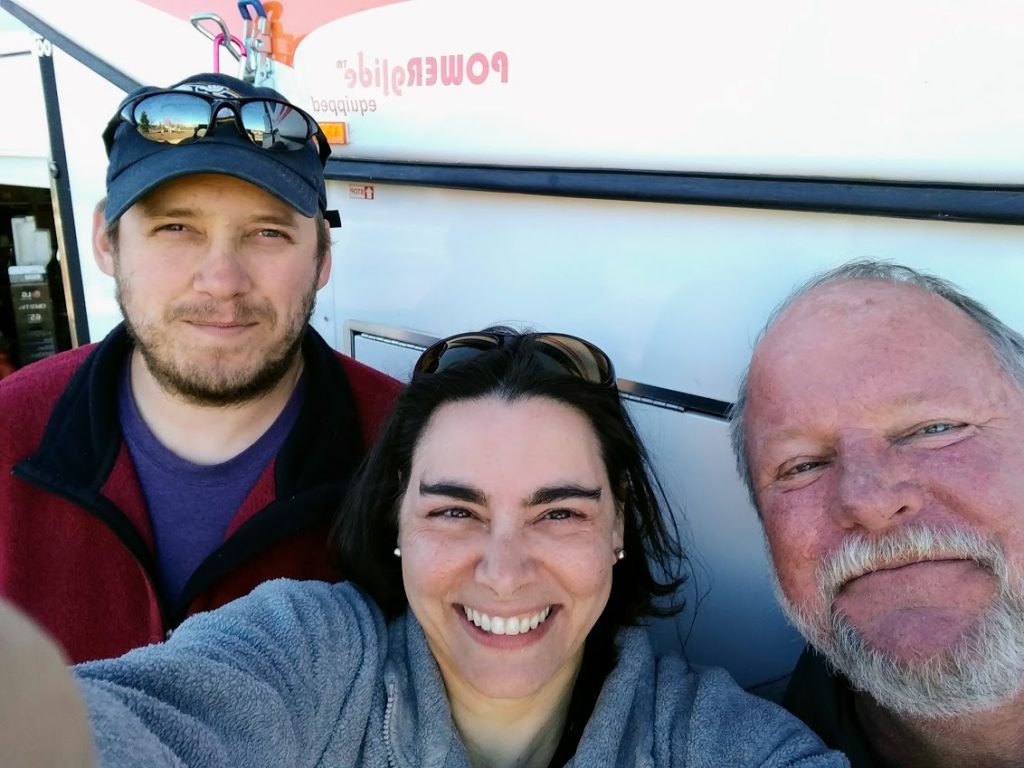 Bobby changed his original route due to some cold weather and snow coming in, so South we went.  We made it to Safford, AZ with nothing of interest to report other than our fuel mileage was over 19 mpg, which was a definite improvement!  We stayed in Safford and woke up to the beautiful Mt. Graham.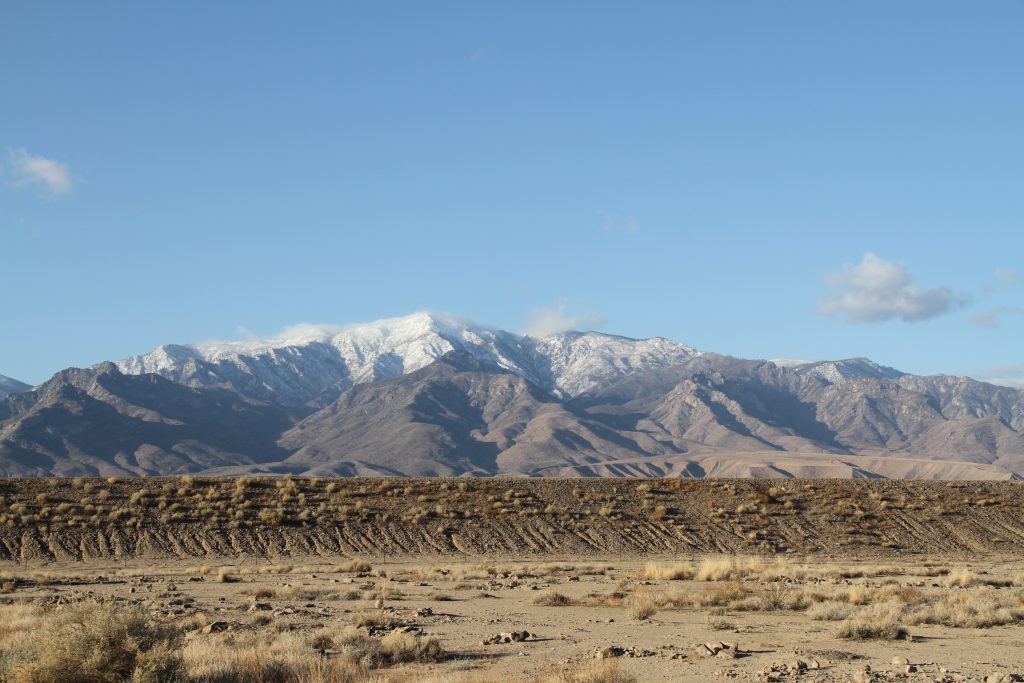 We made our way towards Gila National Forest in New Mexico and had some amazing views on the way.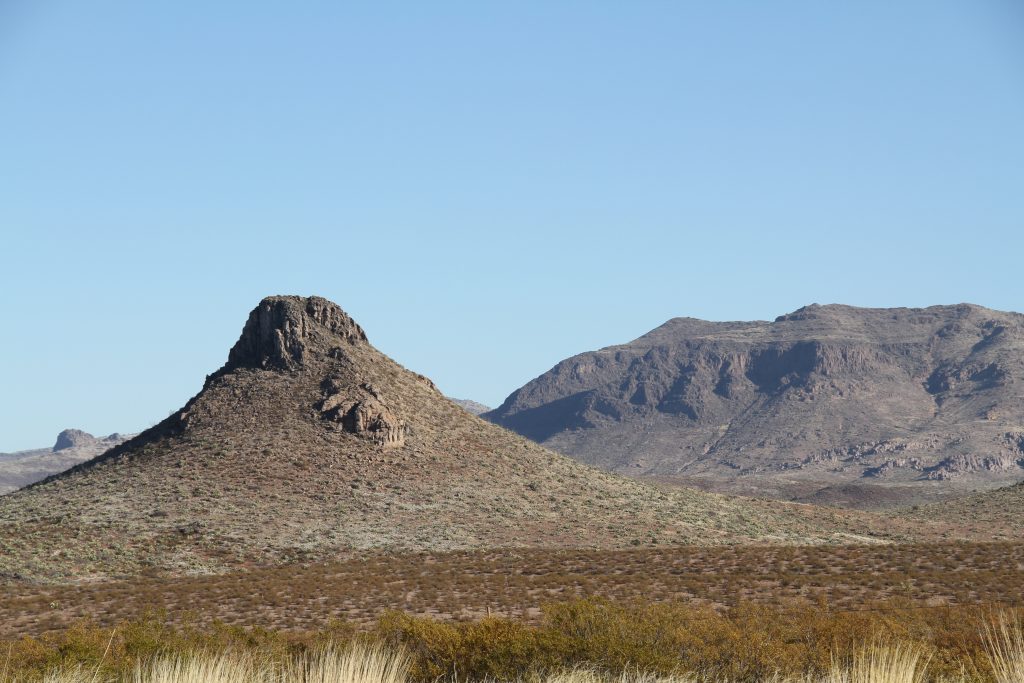 The road heading up to Gila Cliff Dwellings National Monument was narrow and very curvy, which Cynthia did not appreciate, but it still didn't stop her from enjoying some of the views.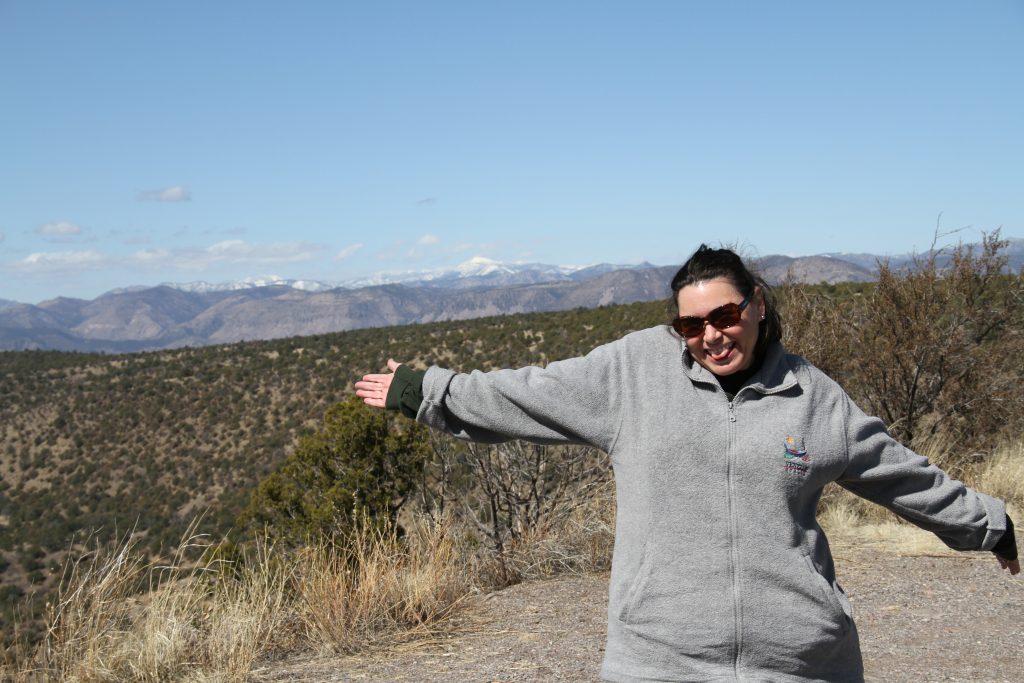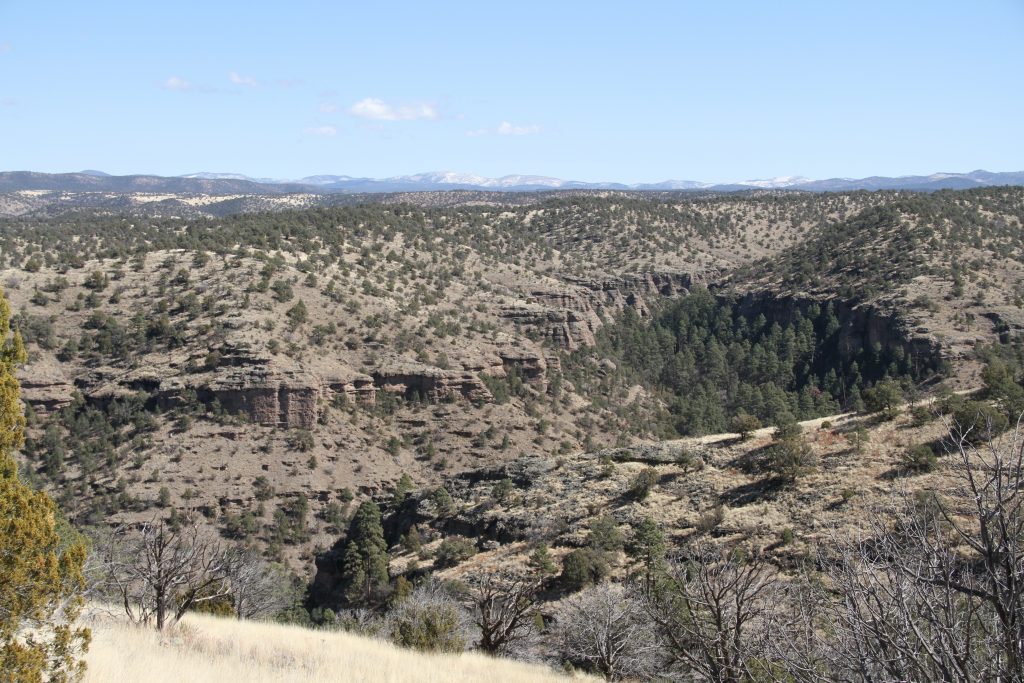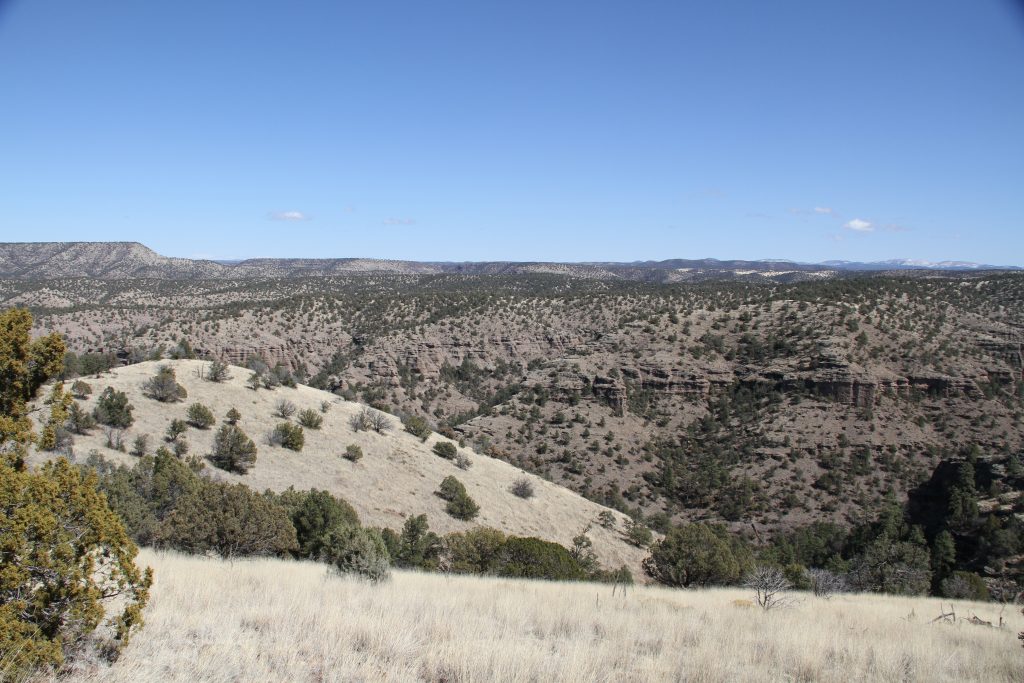 We drove across the Gila River: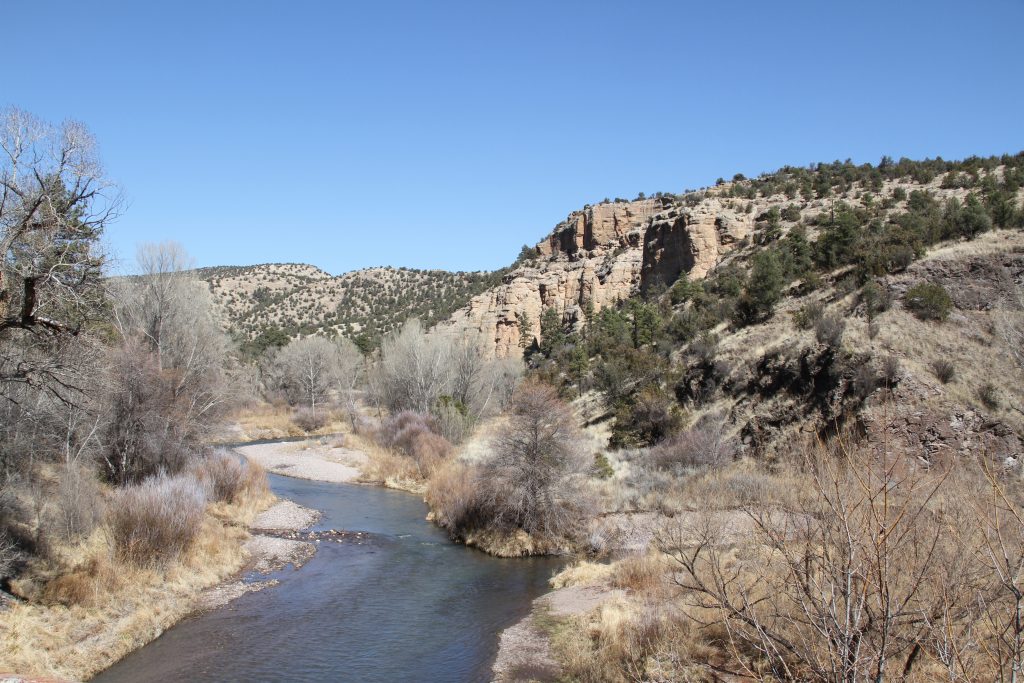 And then headed to the Gila Hot Springs RV Park to drop the Karavan before heading to the actual Monument, where we received a brief from a ranger before setting off on a one-mile loop hike.  We crossed the West Fork of the Gila River and then saw a male Downy Woodpecker, which happens to be the smallest woodpecker in North America.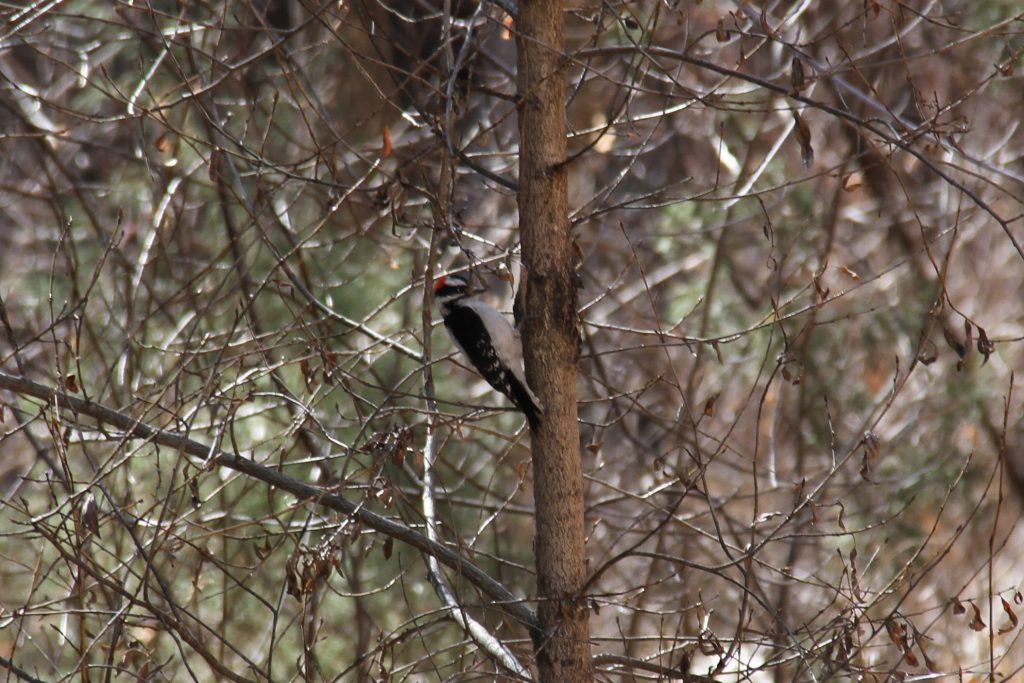 This sign was all the encouragement we needed to stay on the trail (although much to Cynthia's relief, there were no snakes to be seen).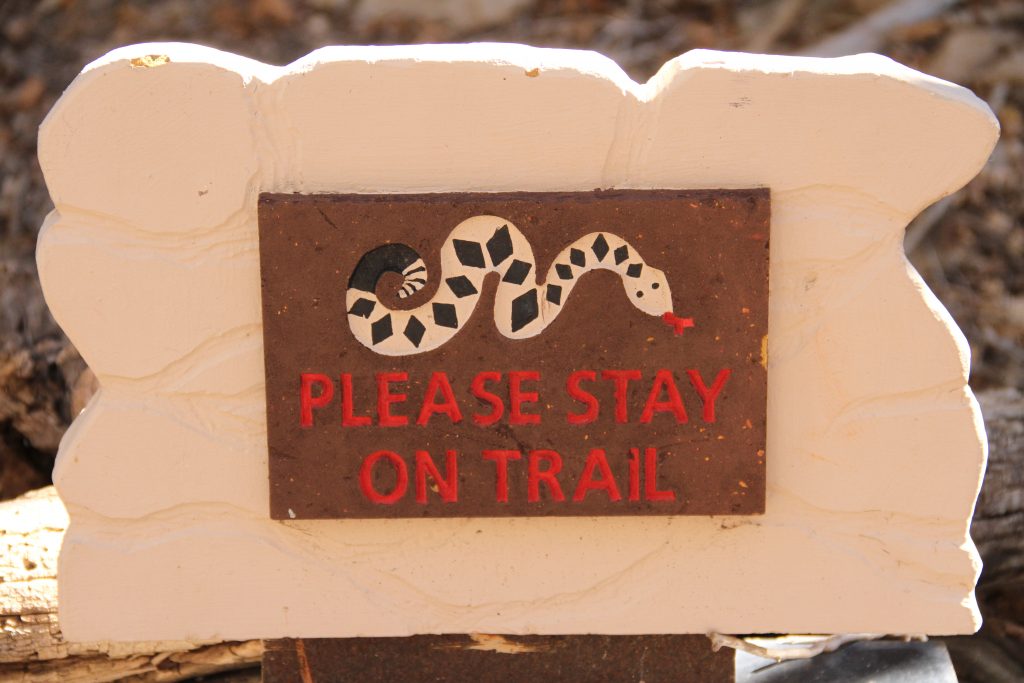 The trail started to climb and with it being over 5700 feet in elevation, it's safe to say it wasn't the fastest climb.  However we were rewarded with some great views (including watching a beautiful Red-Tailed Hawk that we weren't able to snap a good picture of unfortunately).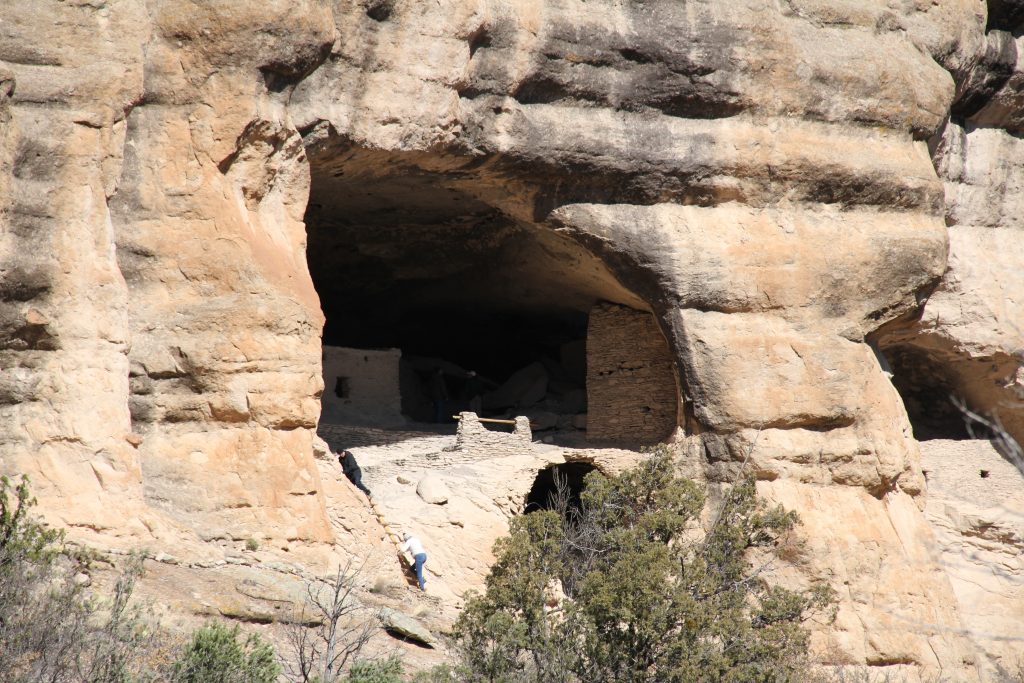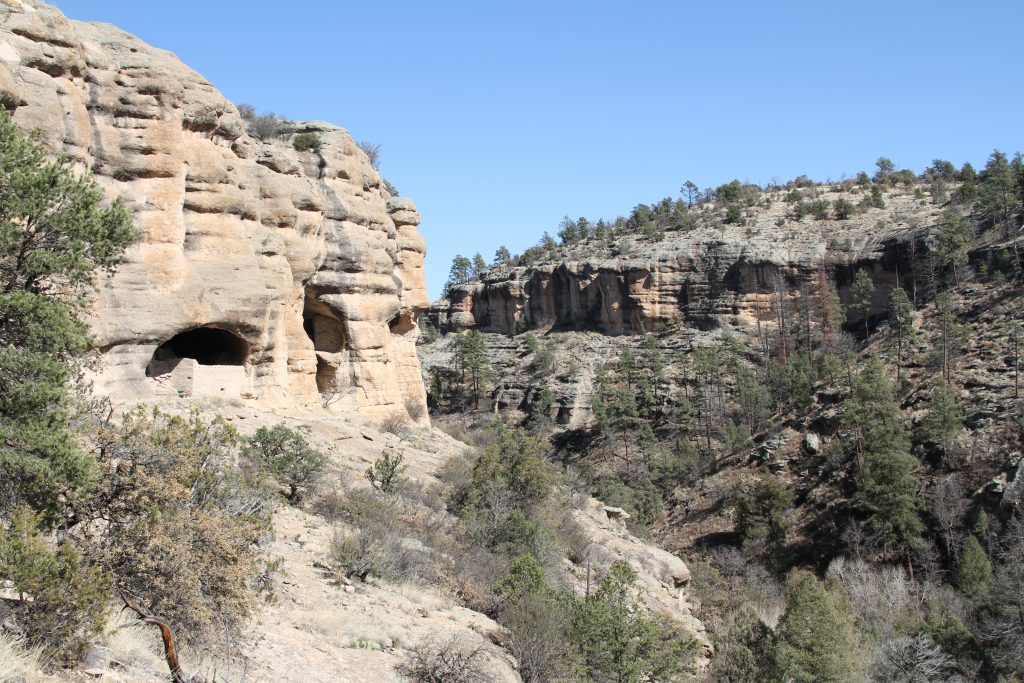 These caves had been used by nomadic people as temporary dwellings for many years, but were inhabited for about a 20 year period by the Mogollon People beginning around 1280.
Here's a view of the dwellings from below: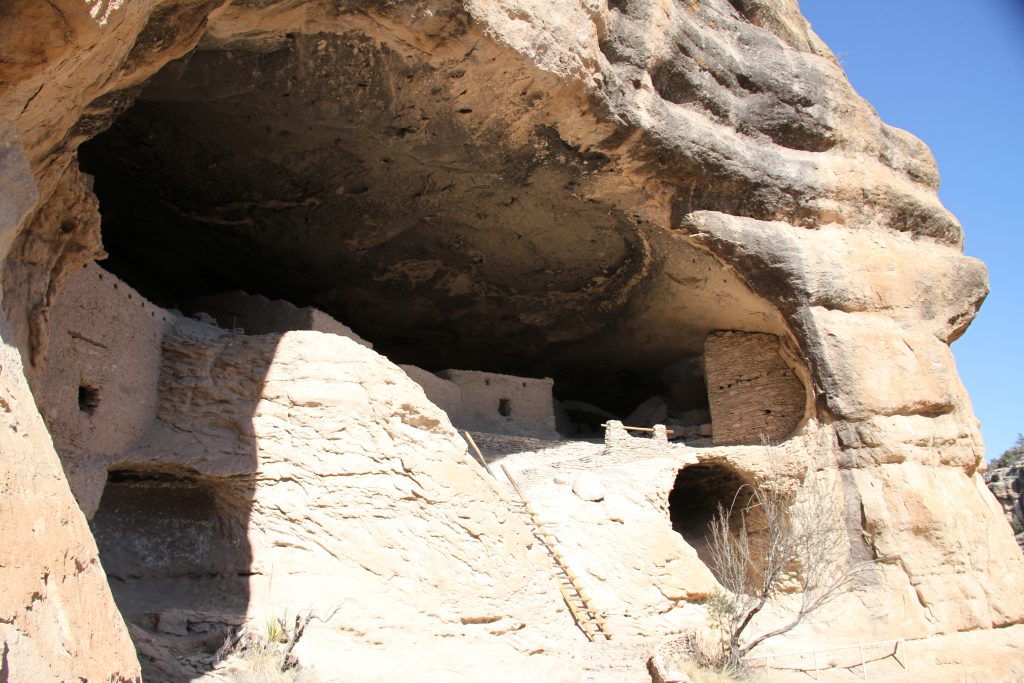 Upon our descent to the trailhead, the scenery continued to amaze.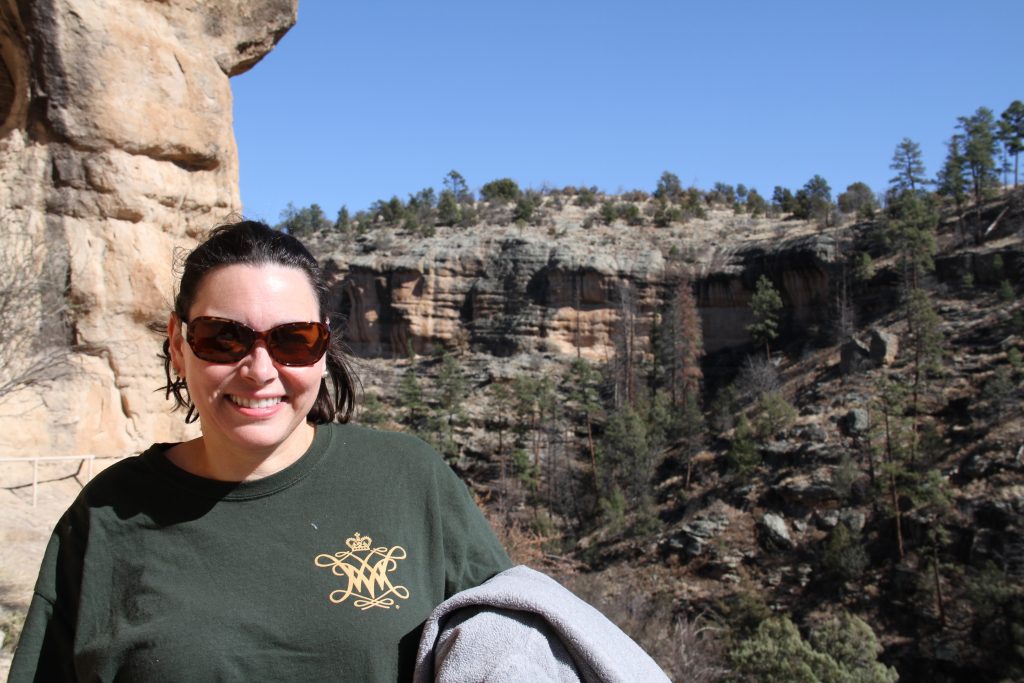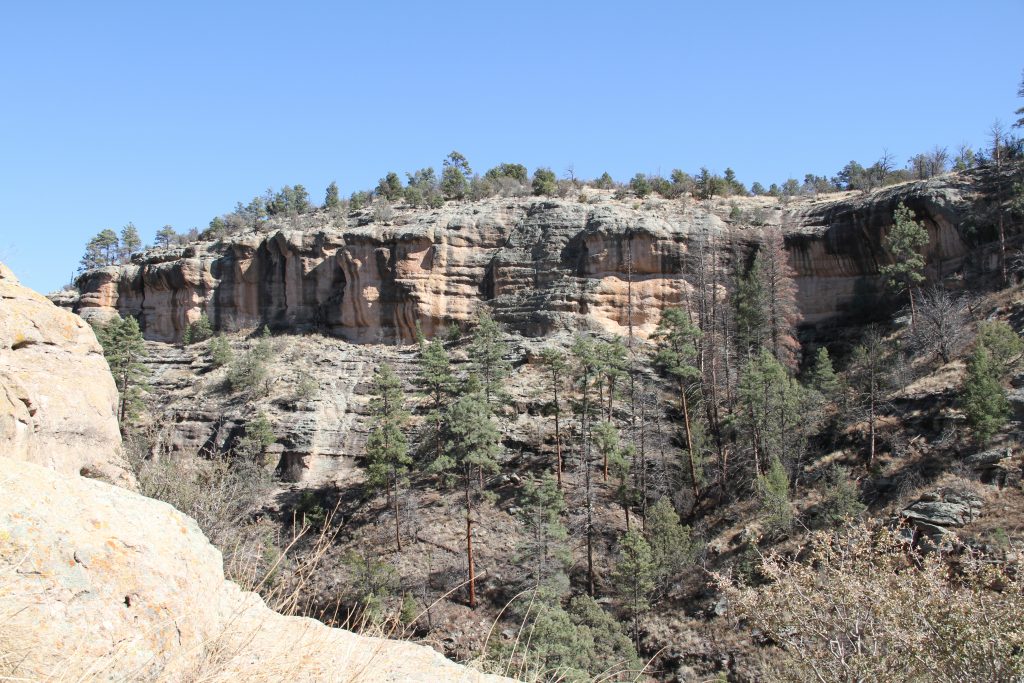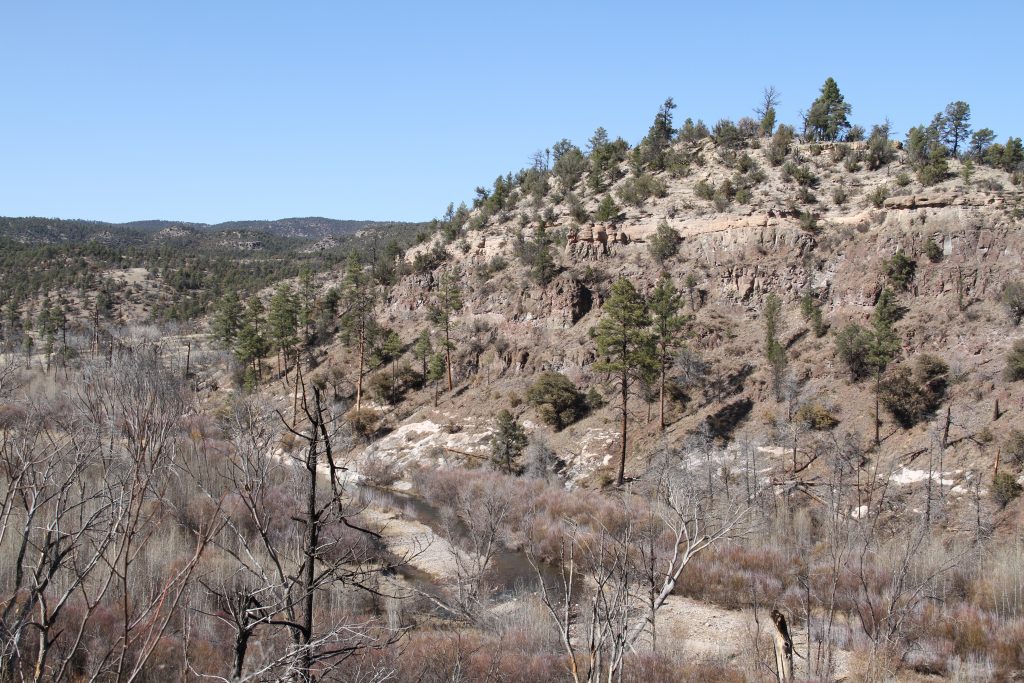 We also got to see some neat plants.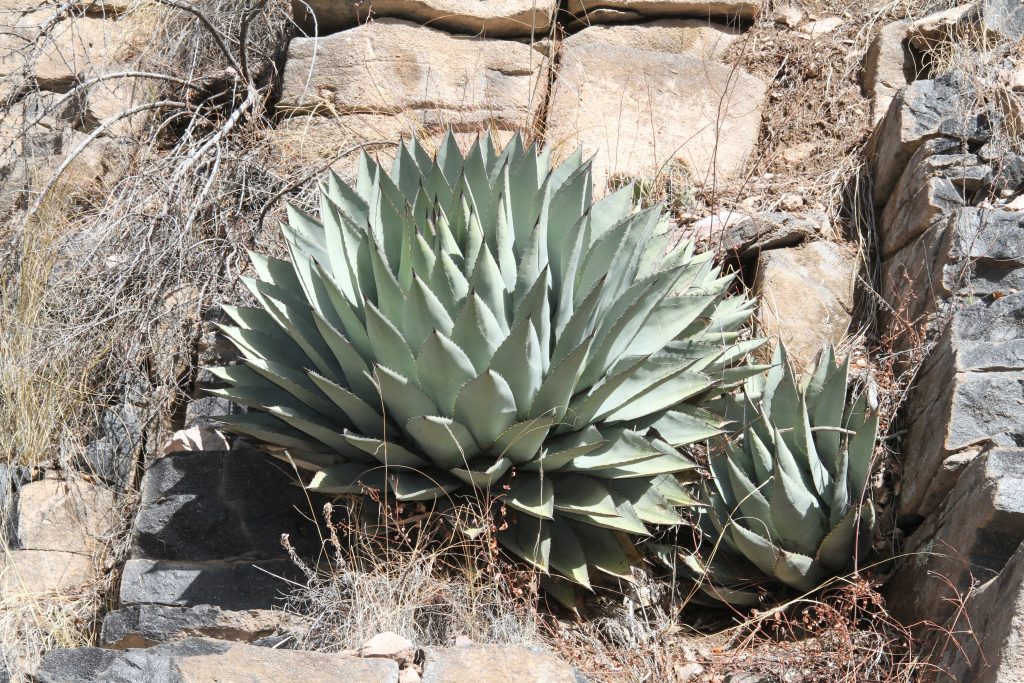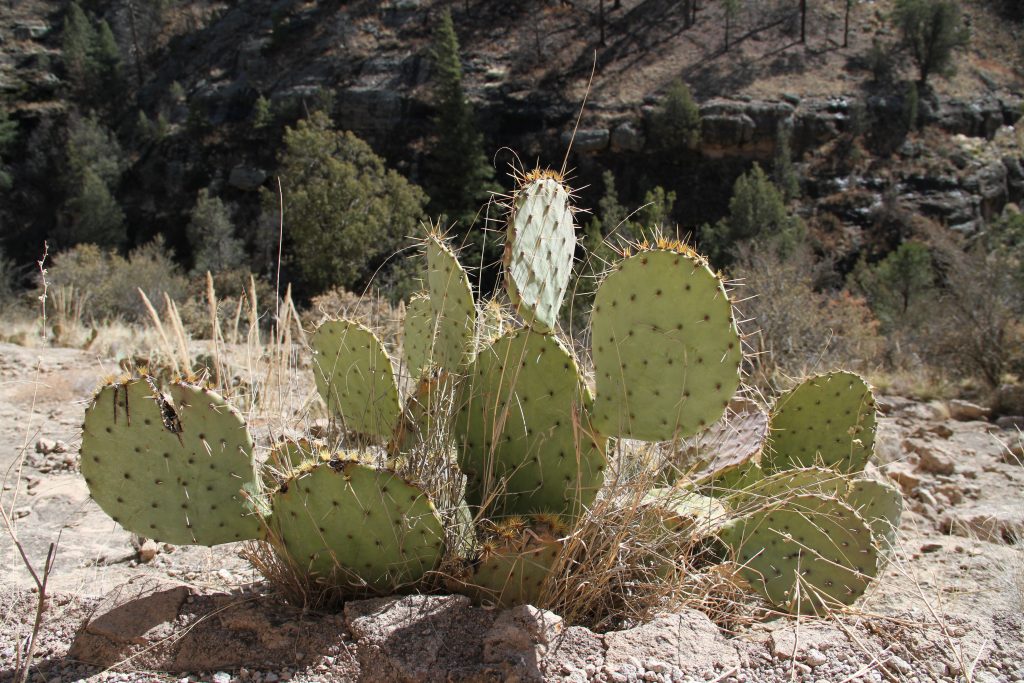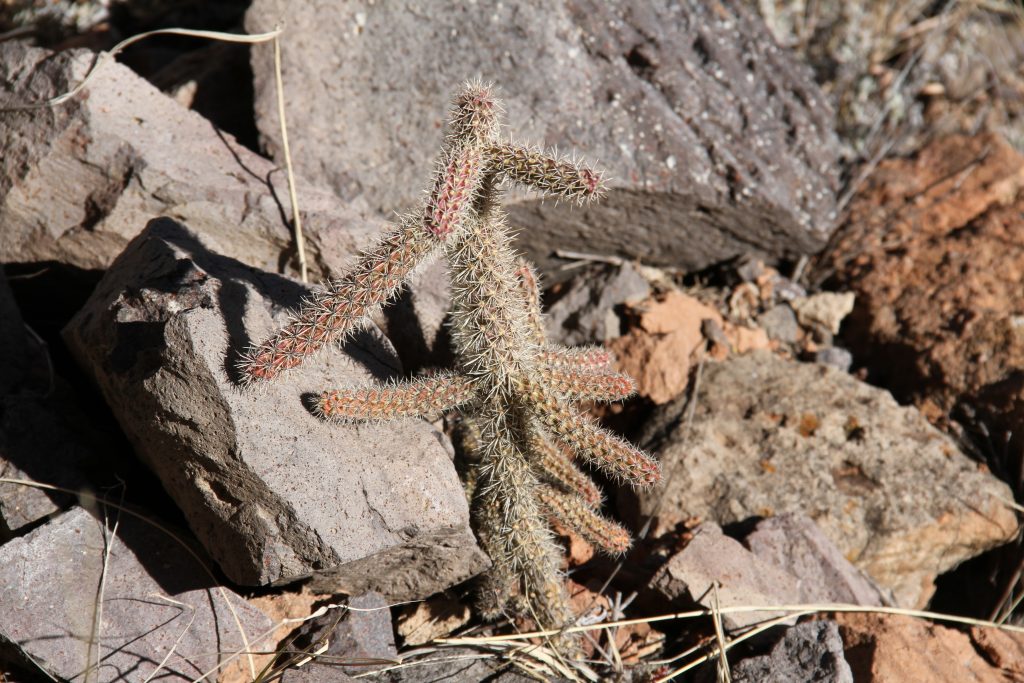 After winding up our visit, we headed back to the RV Park (stopping by Doc Campbell's Post for some homemade ice cream) and found there was a geothermal hot tub on site.  It was amazing – hot and relaxing, and open to the sky.  We got to stargaze with great views of both Orion and the Moon, at the same time we eased some tired muscles.
It got into the teens that night, but with our space heater and electric blanket we were nice and toasty.  Until next time….