Post by Cynthia; Photos by Bobby and Susie
After Gros Morne, we headed southeast toward St. Johns and wound up staying at a campground in La Manche provincial park near Tors Cove.  We chose that spot because my cousins from Toronto were coming to visit friends in Newfoundland – so we thought a meet up would be cool.  And it was!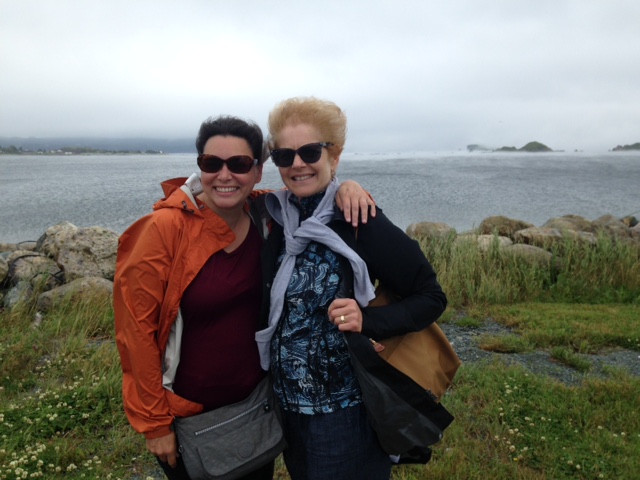 We met up and did a visit out to Ferryland, an old town on the Avalon peninsula that now is home to a lighthouse and an artists' community.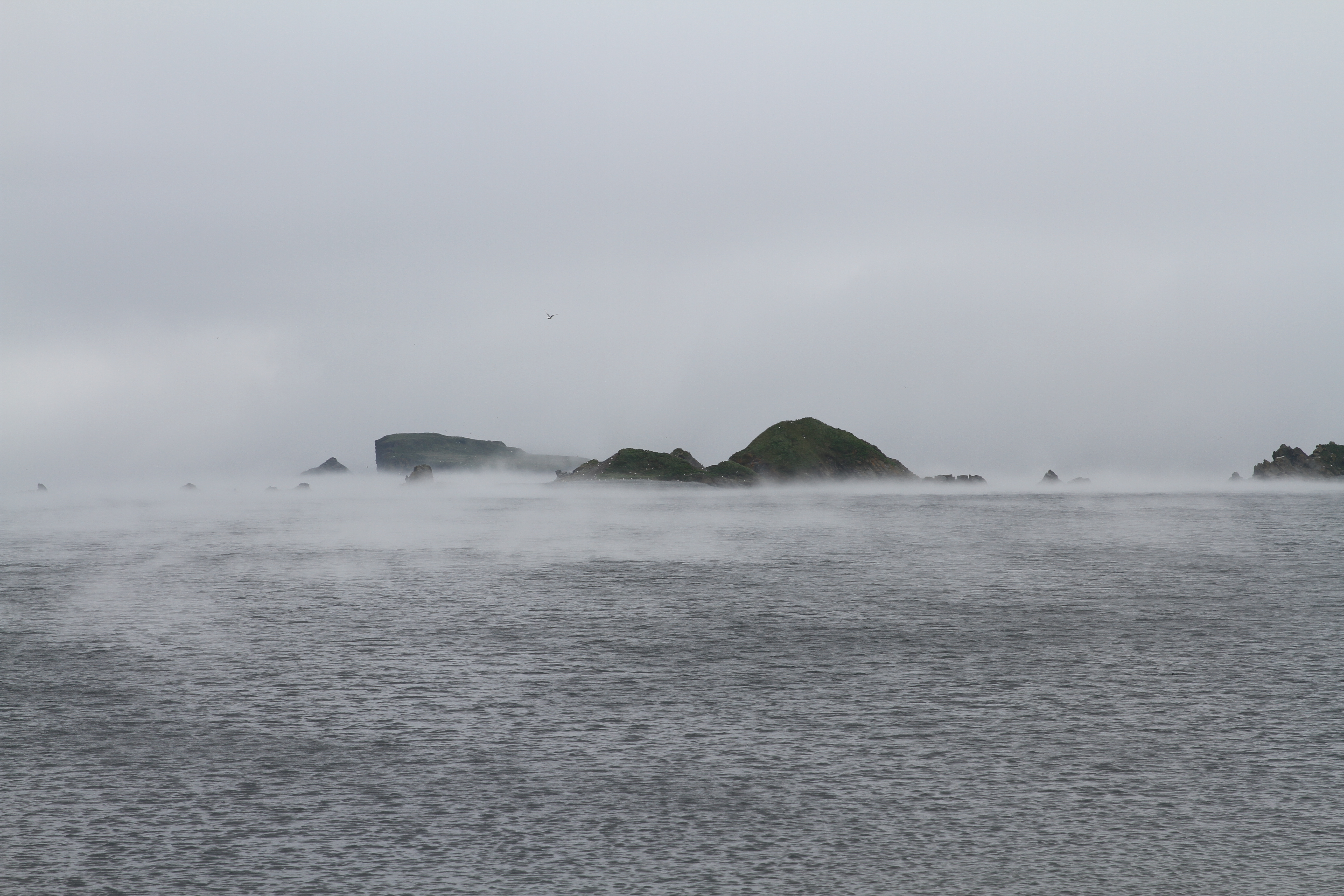 It's apt the area is called Avalon – with the fog I kept thinking of The Mists of Avalon.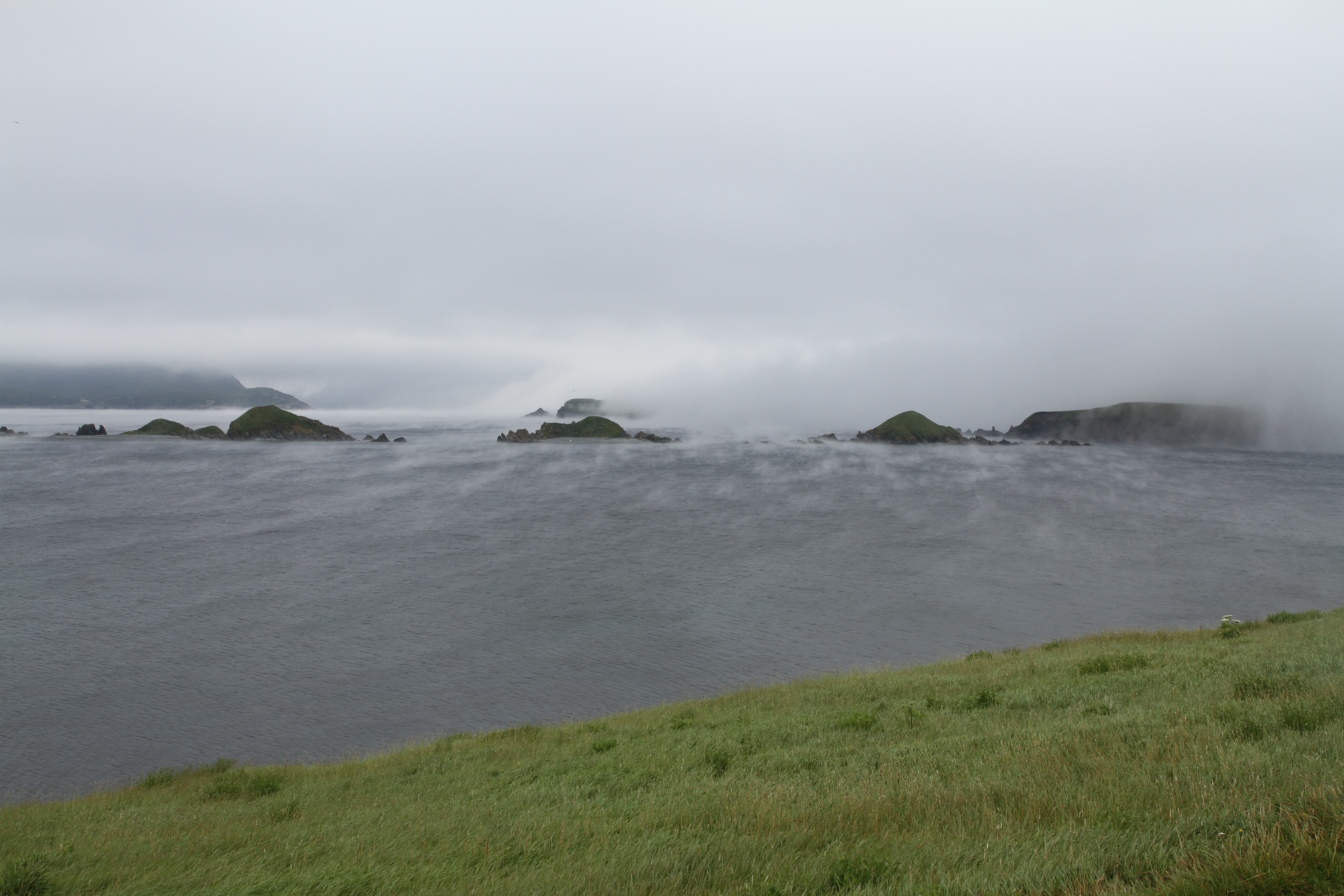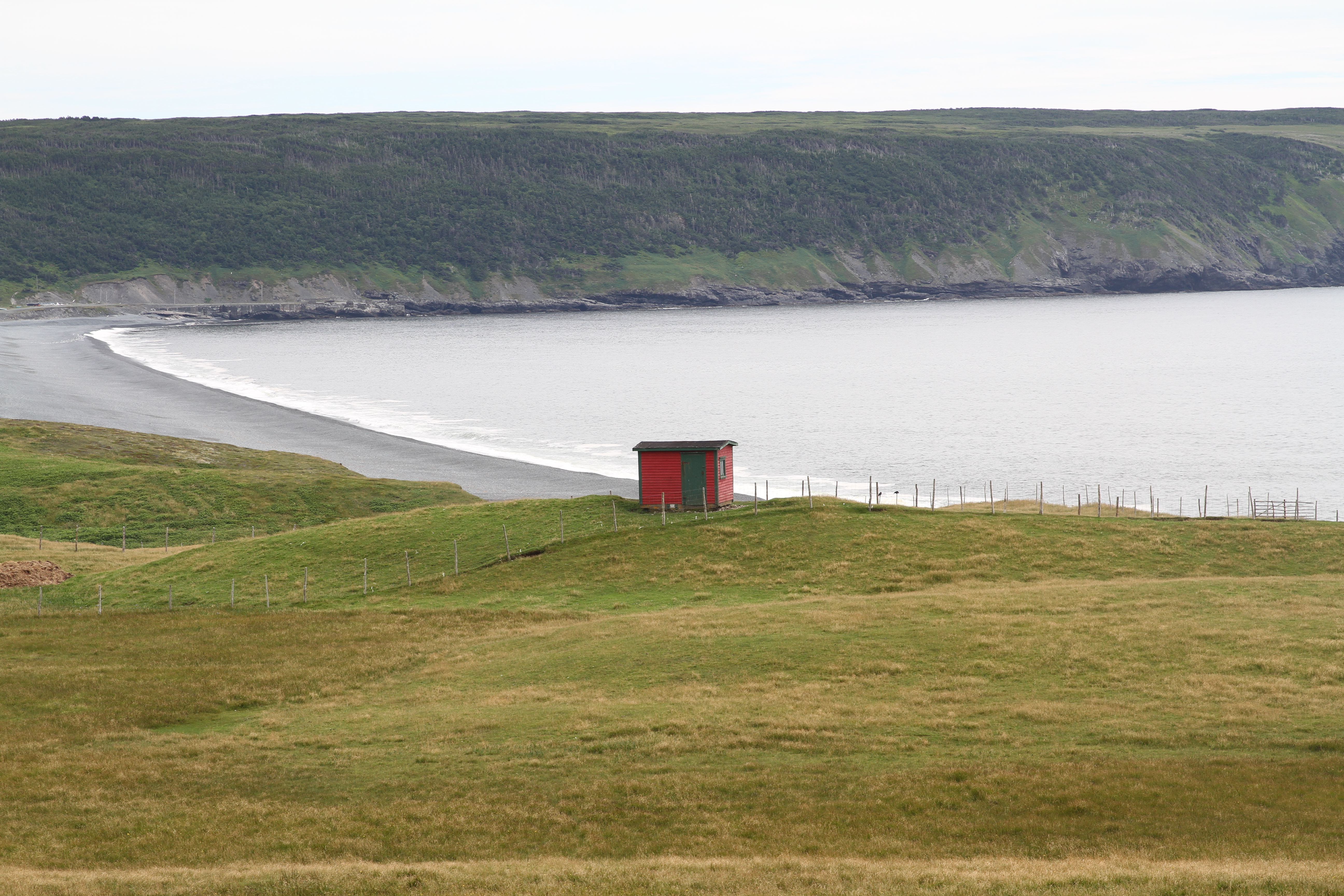 We also had a little tour of the camper.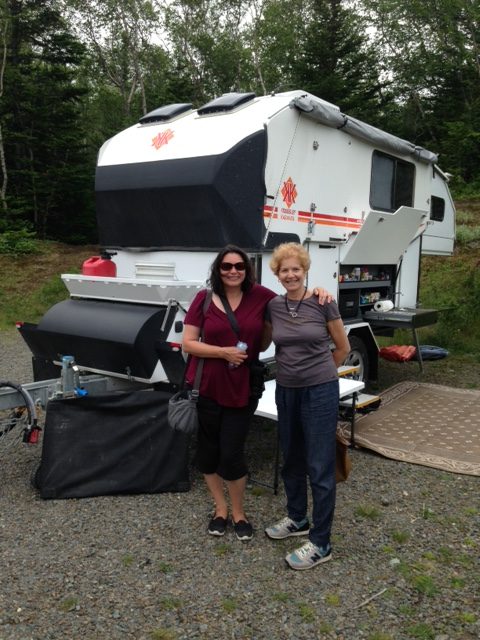 It was so nice to have another family visit!
From our launching point in La Manche we went to the most easterly point in North America (excluding Greenland) – Cape Spear.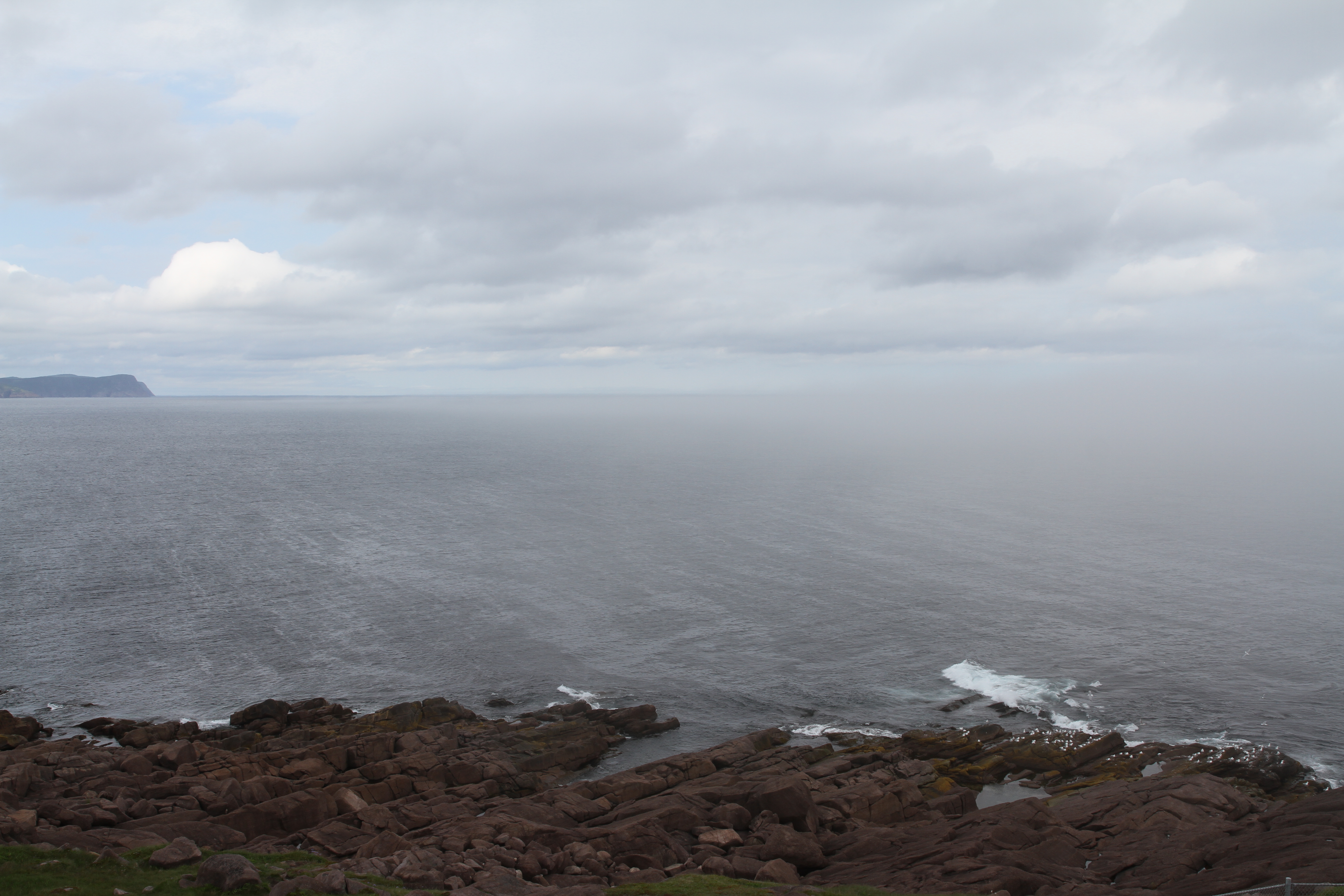 There was a museum, a bunker where soliders in WWII stayed to watch for enemies and man a giant gun, and a lighthouse.  But it was foggy, misty, and super cold the day we visited.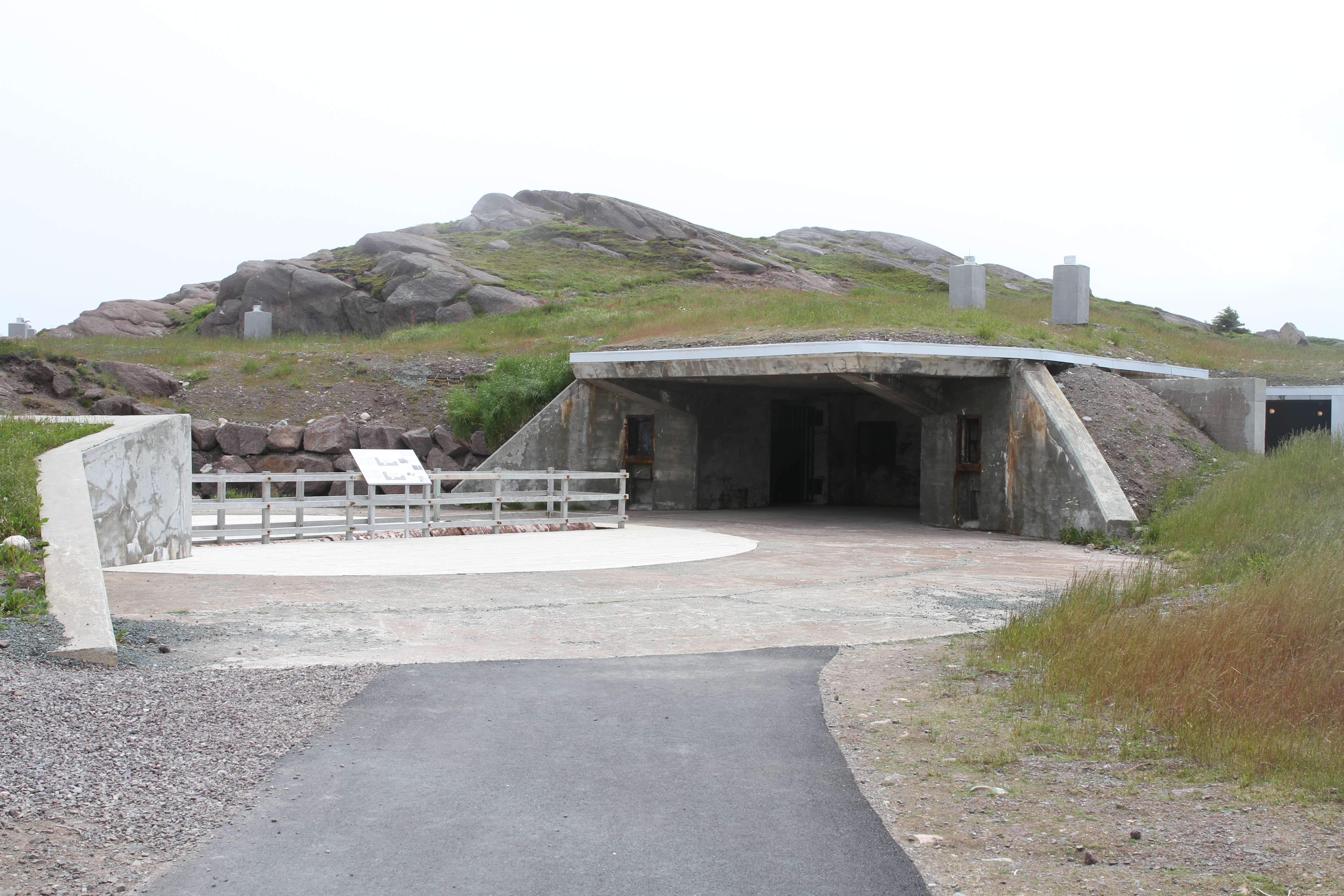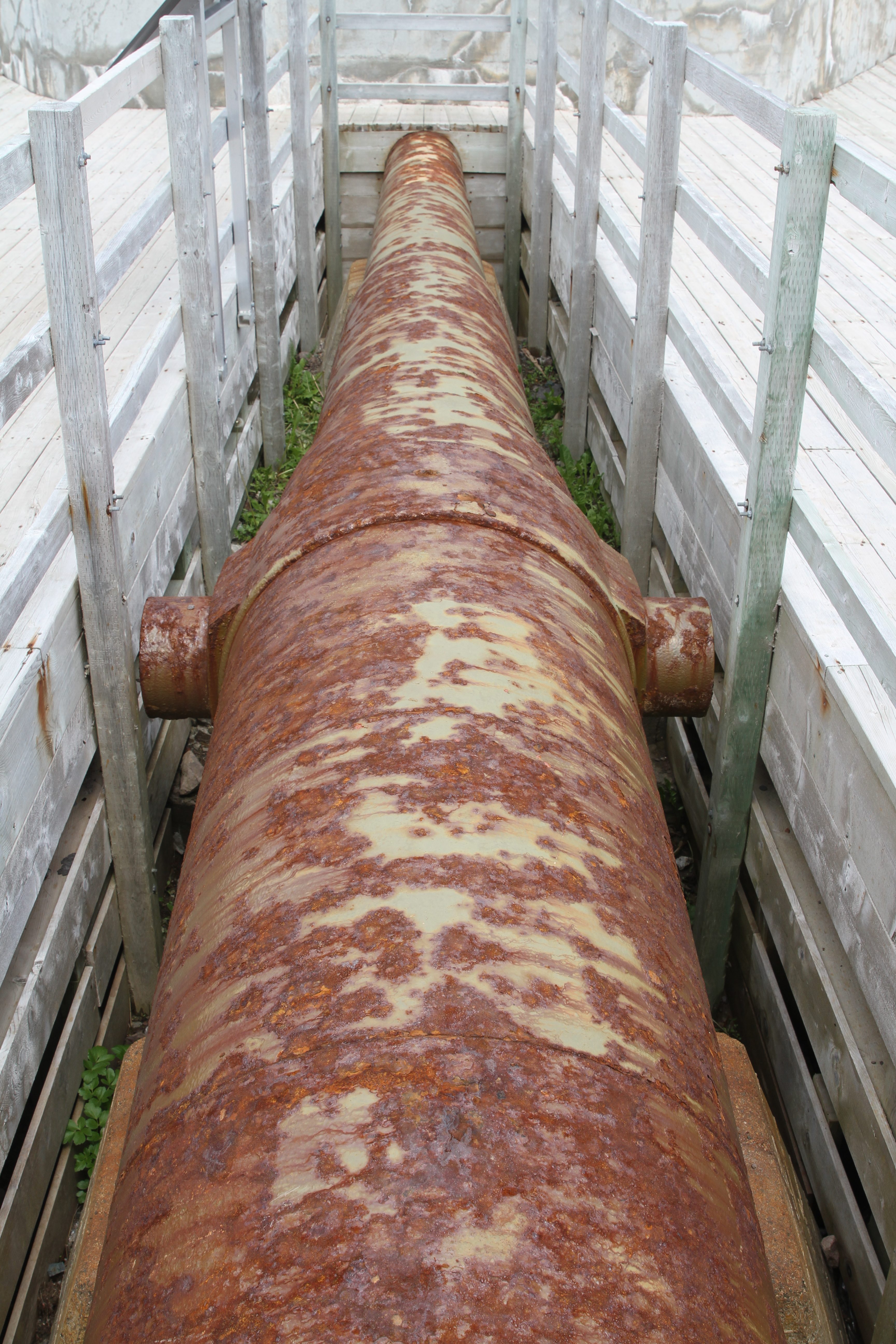 While we didn't walk to the lighthouse, we did get a little view of it peeping through the fog.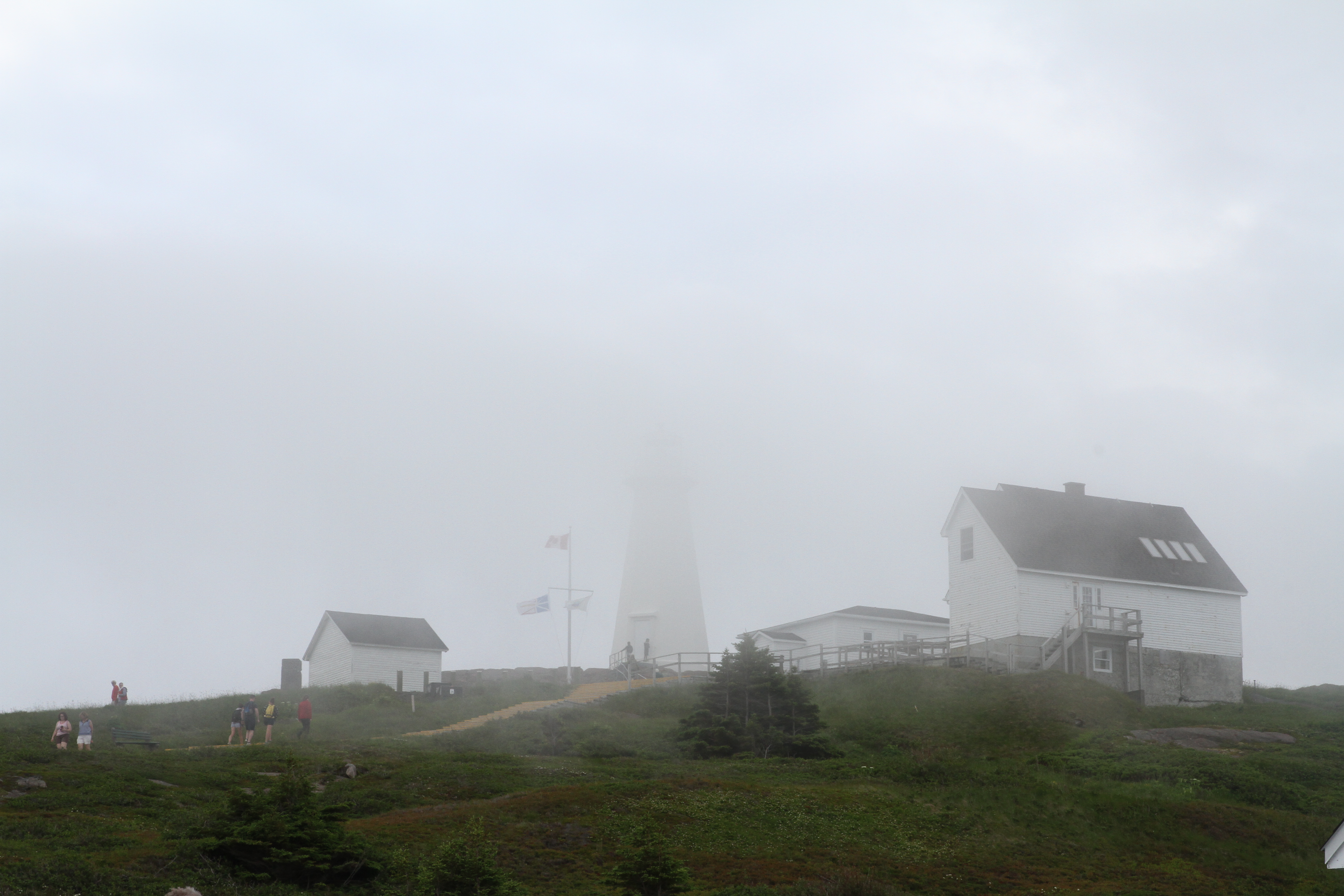 We left the La Manche and drove south on the Irish Loop to Portugal Cove South, where we boondocked on a gravel area overlooking the ocean.  We met a lovely couple, Lynda and David, who also keep a blog (we've put their blog on our list of links to the right), and they put a cute pic of our camper on their blog as well here.  Lynda and David have done a bunch of traveling in the Maritime provinces and you should definitely check them out if you're thinking of exploring this area.
We stayed at our free campsite a few nights so that we could do a tour of another UNESCO site – Mistaken Point.  Mistaken Point is an ecological reserve that contains cliffs (that are ancient seabeds) that contain fossils of the oldest multi-celled organisms on earth.
It's a pretty long hike to the fossil shelves, where you put on booties and get to walk with the fossils.  It was fascinating.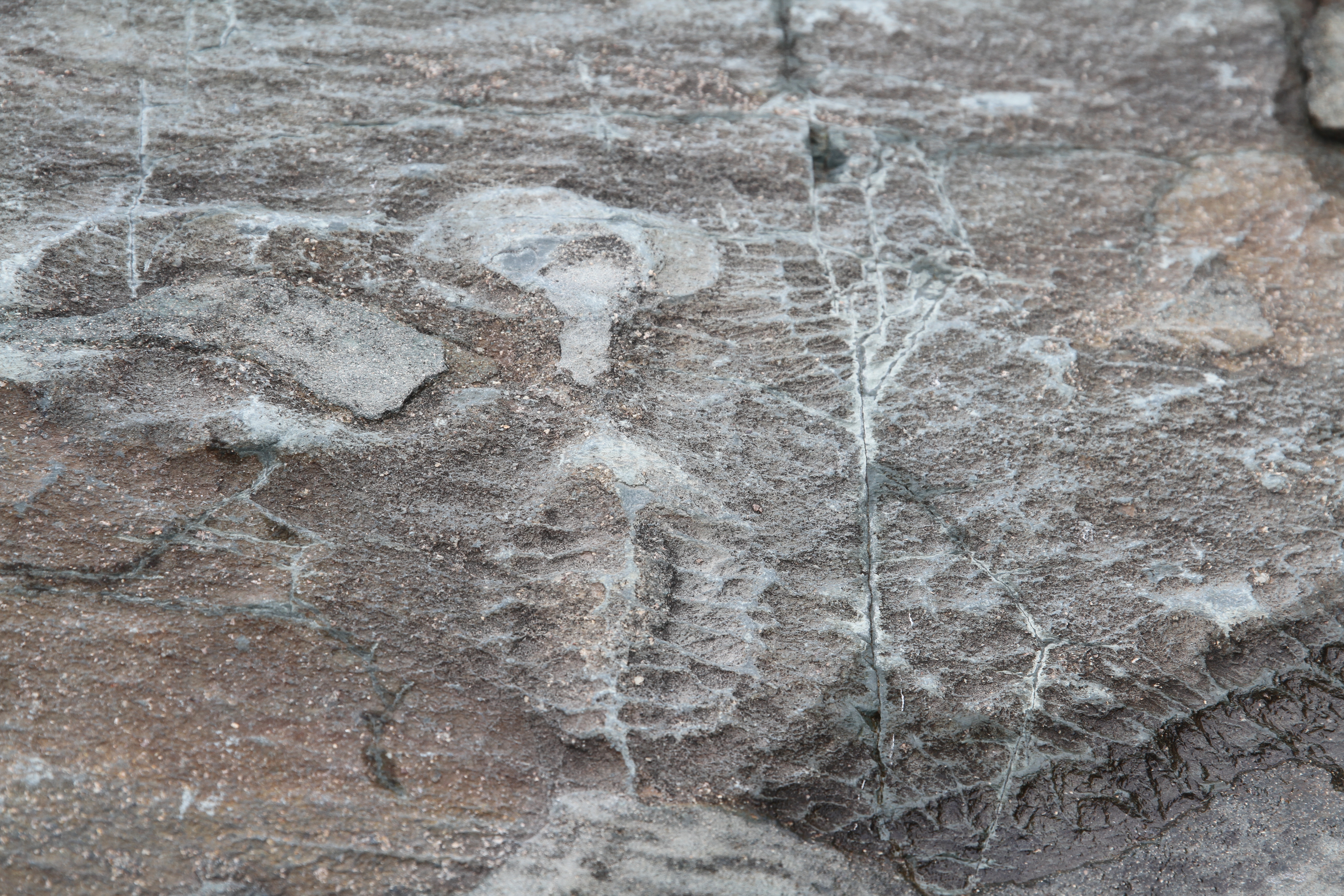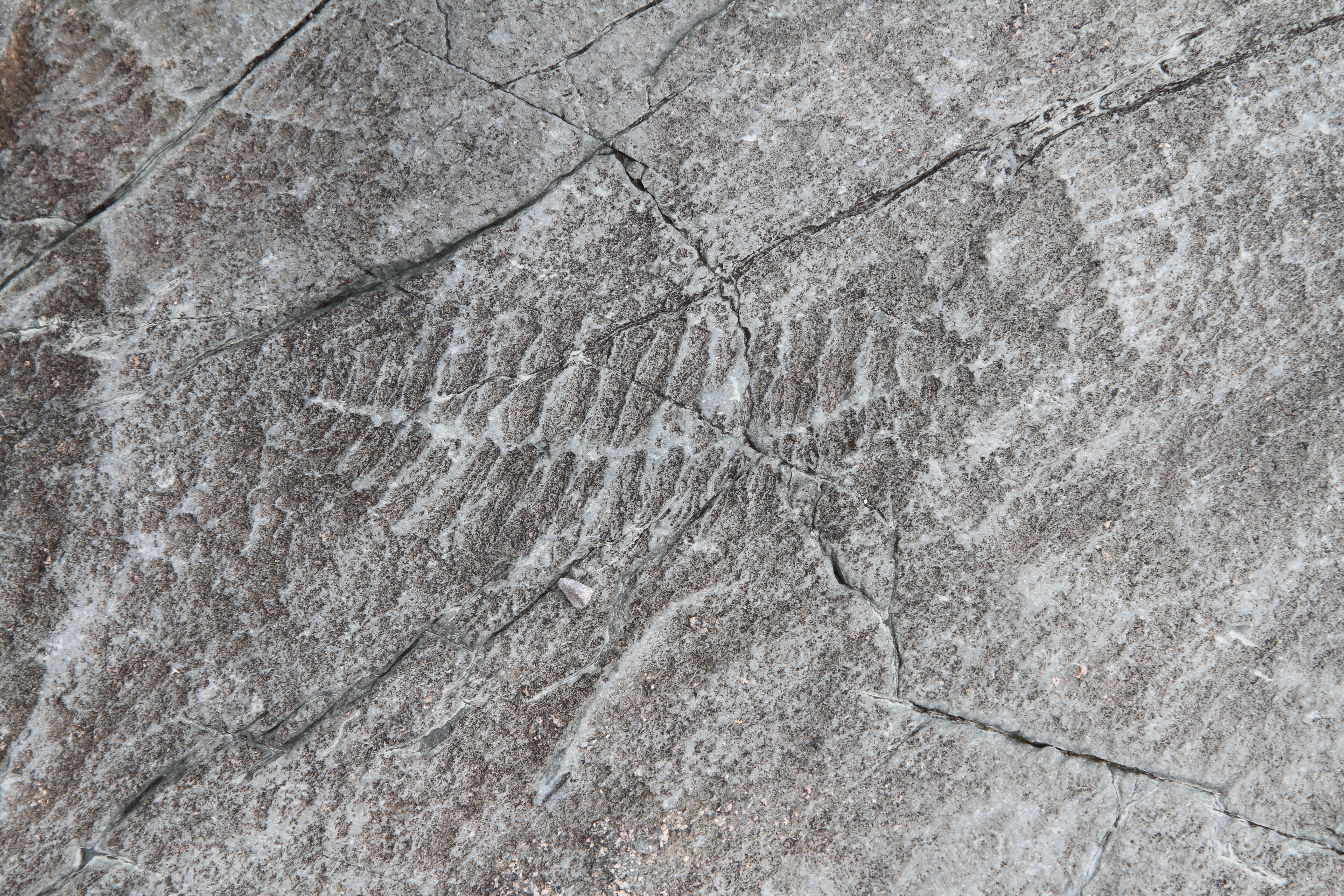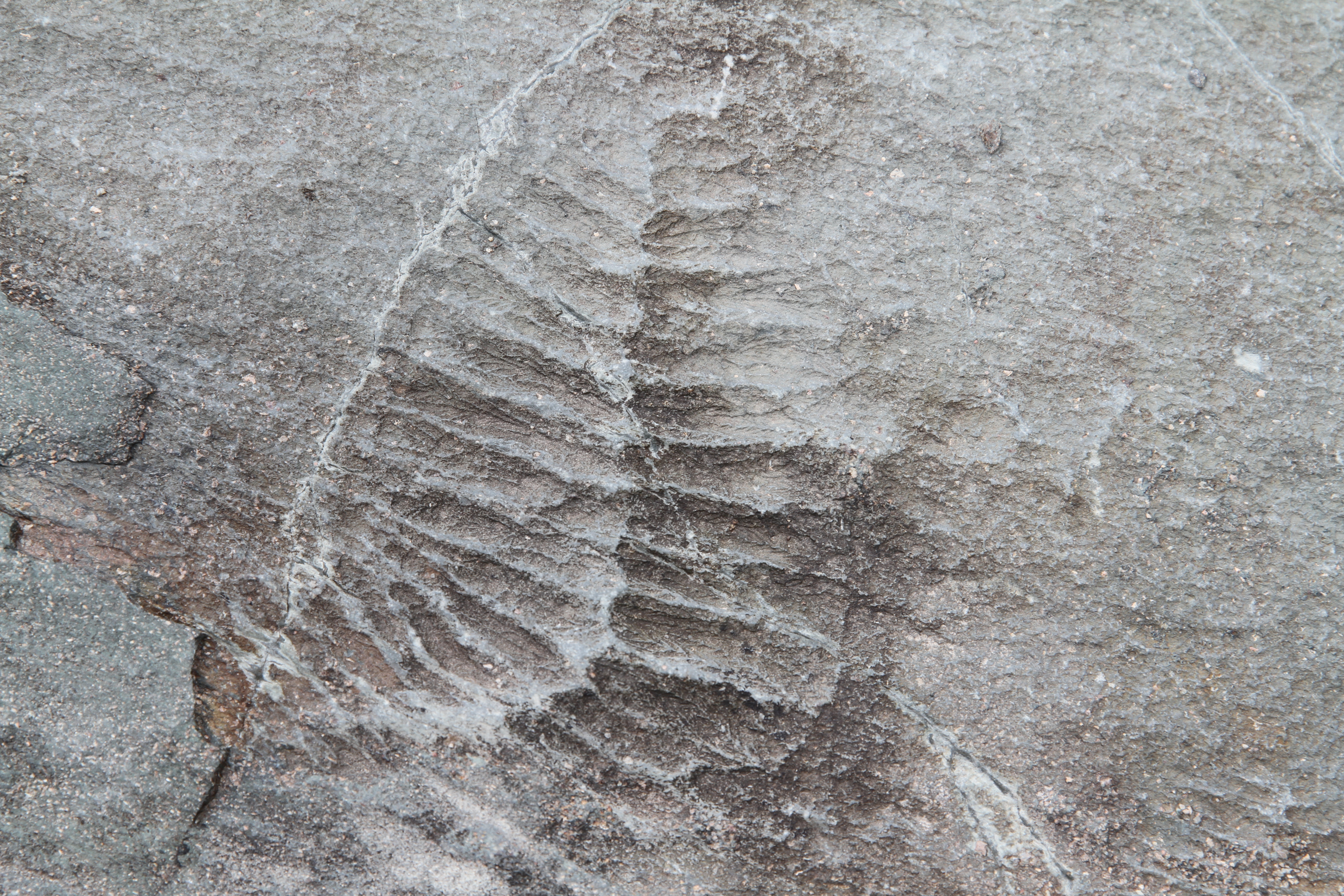 These are all ancient plant or sponge-like creatures that lived on the floor of the ocean south of the equator over 500 million years ago.  They were fossilized by a volcanic eruption and though plate movements, wound up as part of Newfoundland.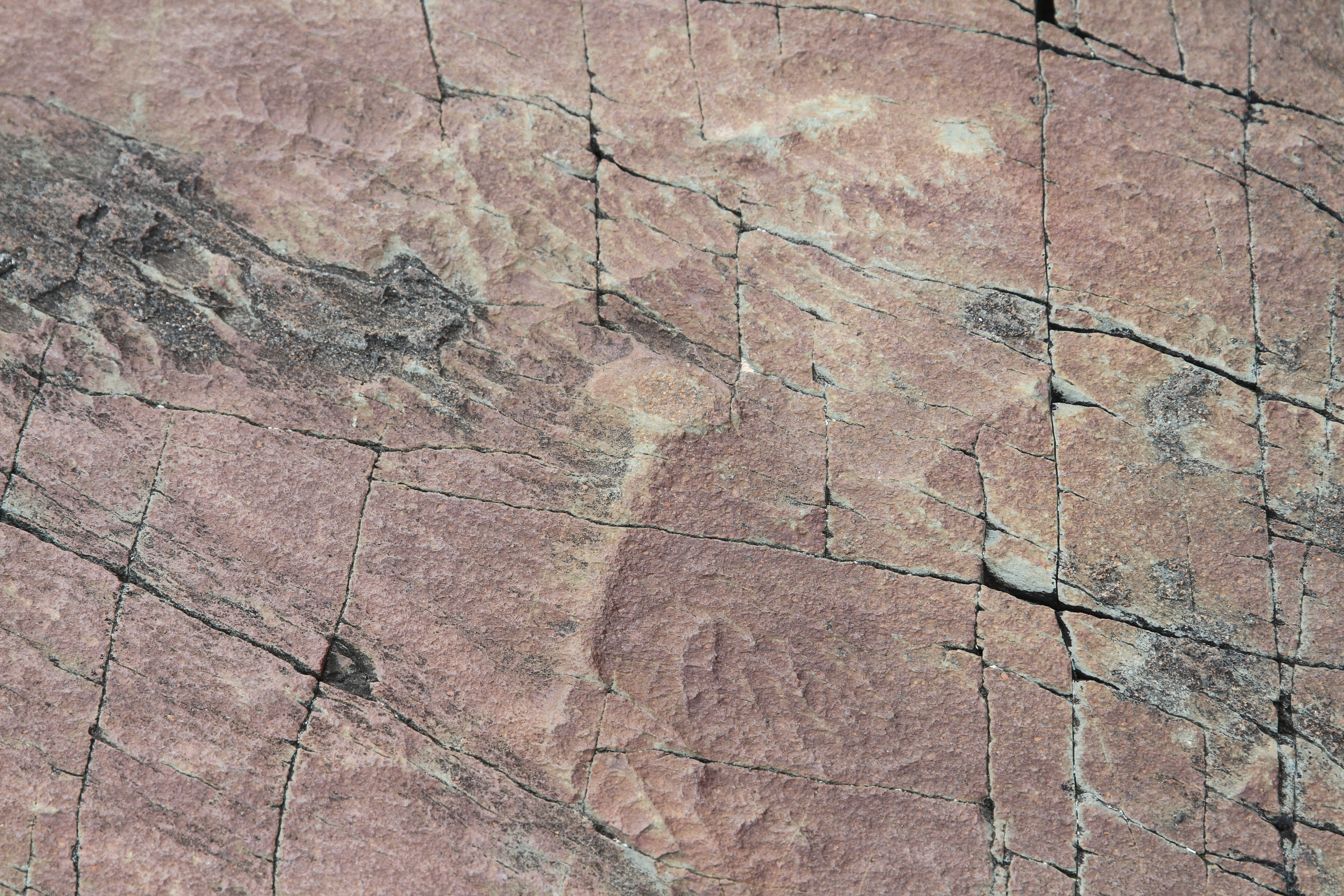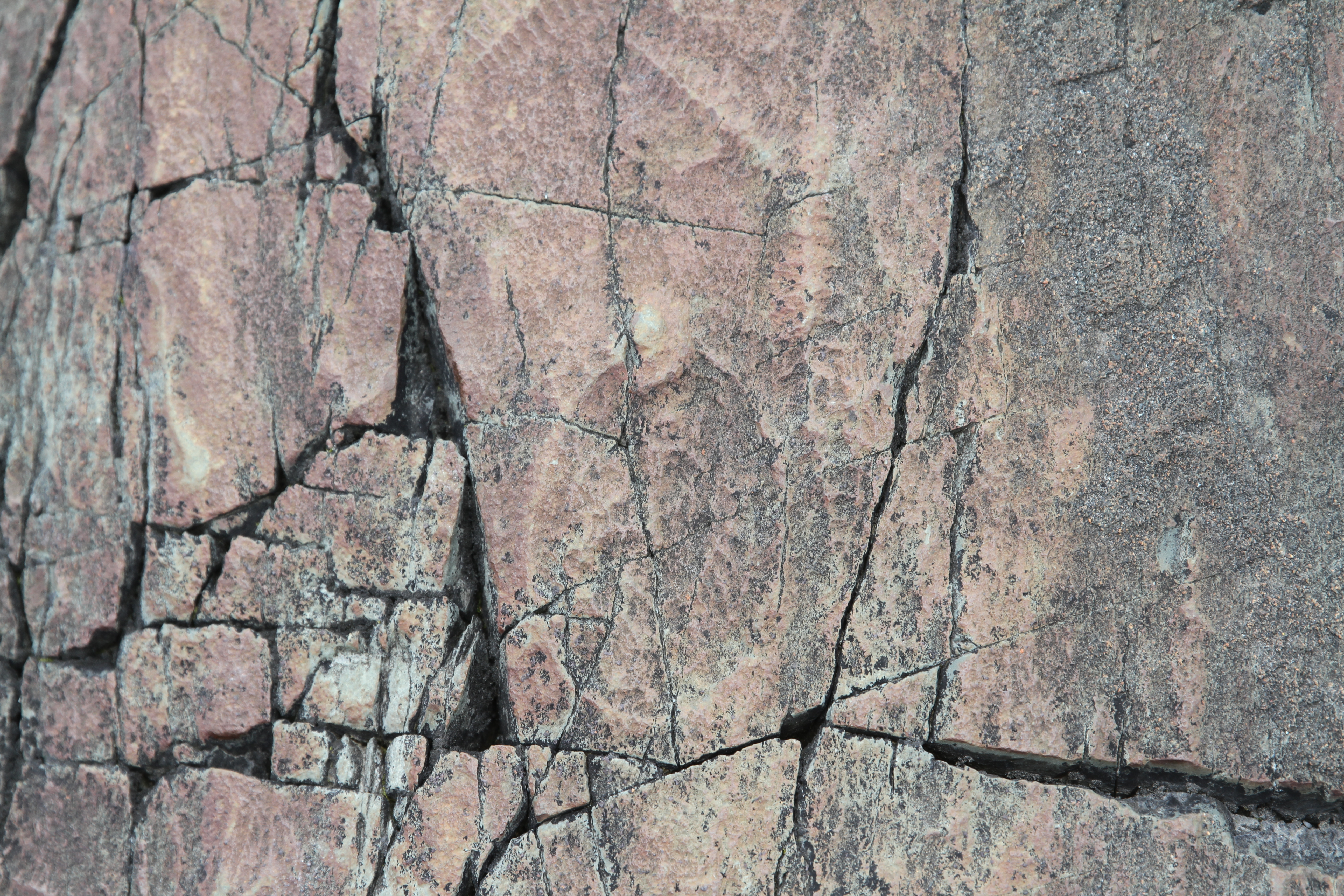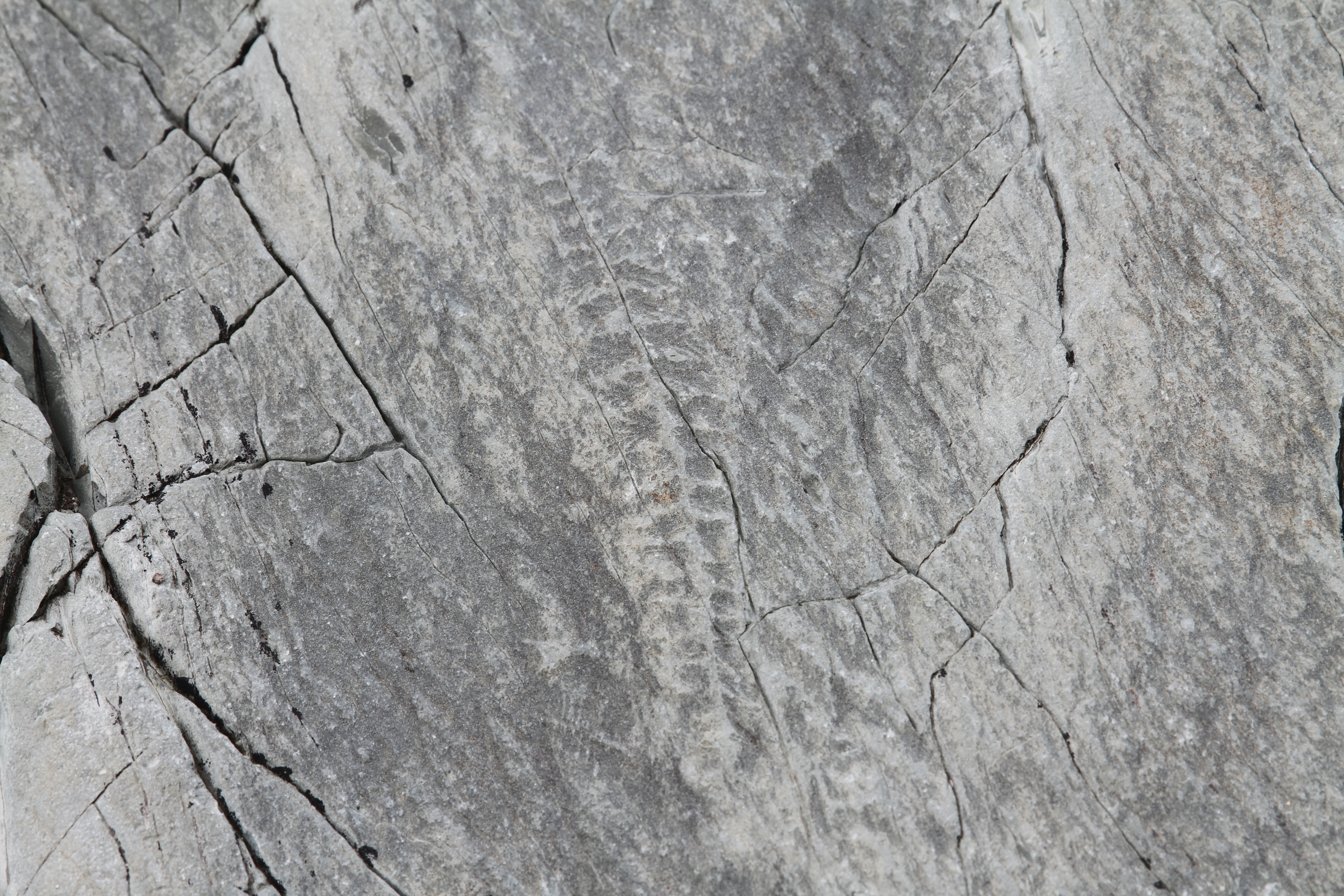 Our guide also told us about the flora, fauna and wildlife in the area.  We saw some beautiful Irises.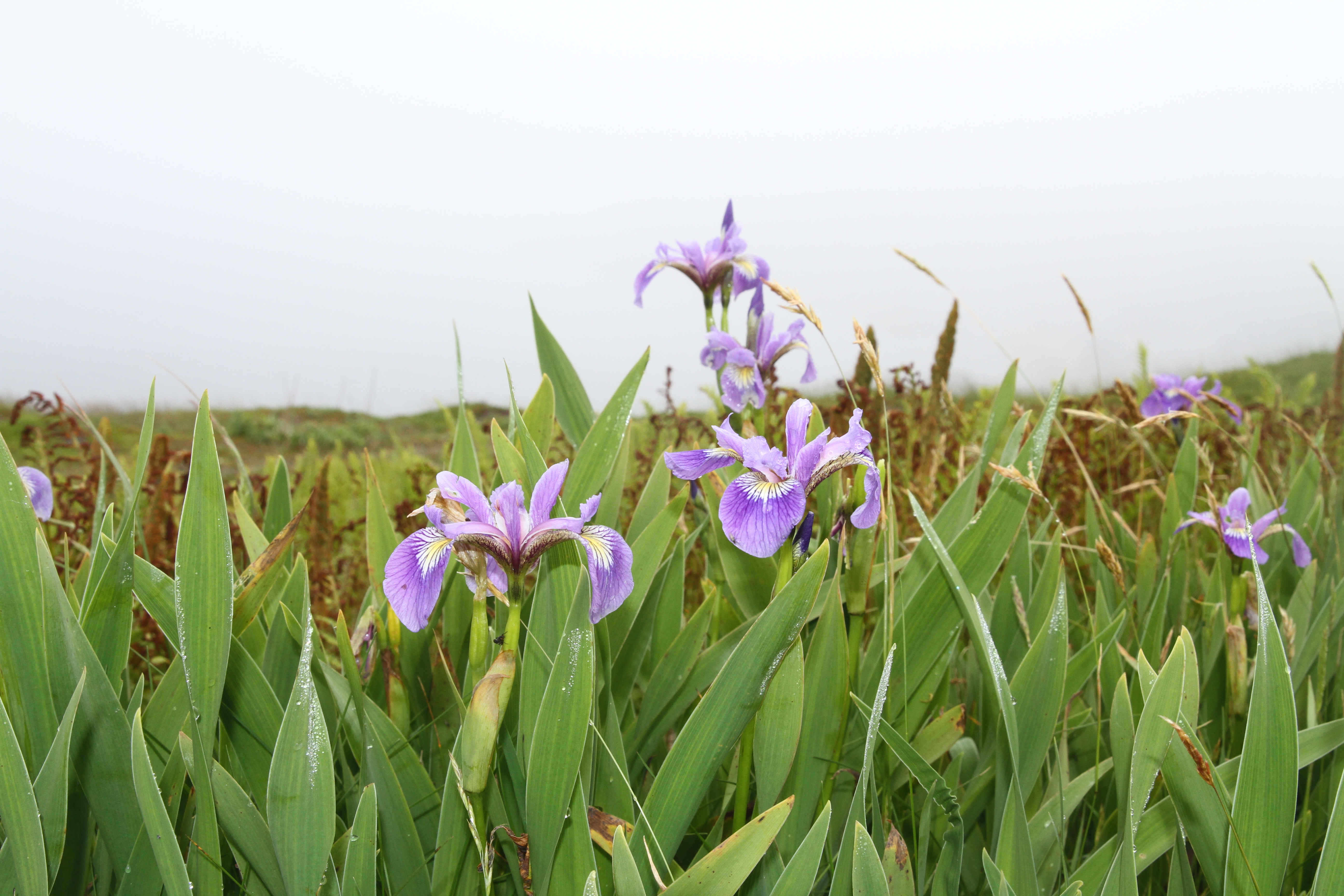 And on the way back we even spotted the three-legged fox, named Tripod, that she had mentioned lived in the area.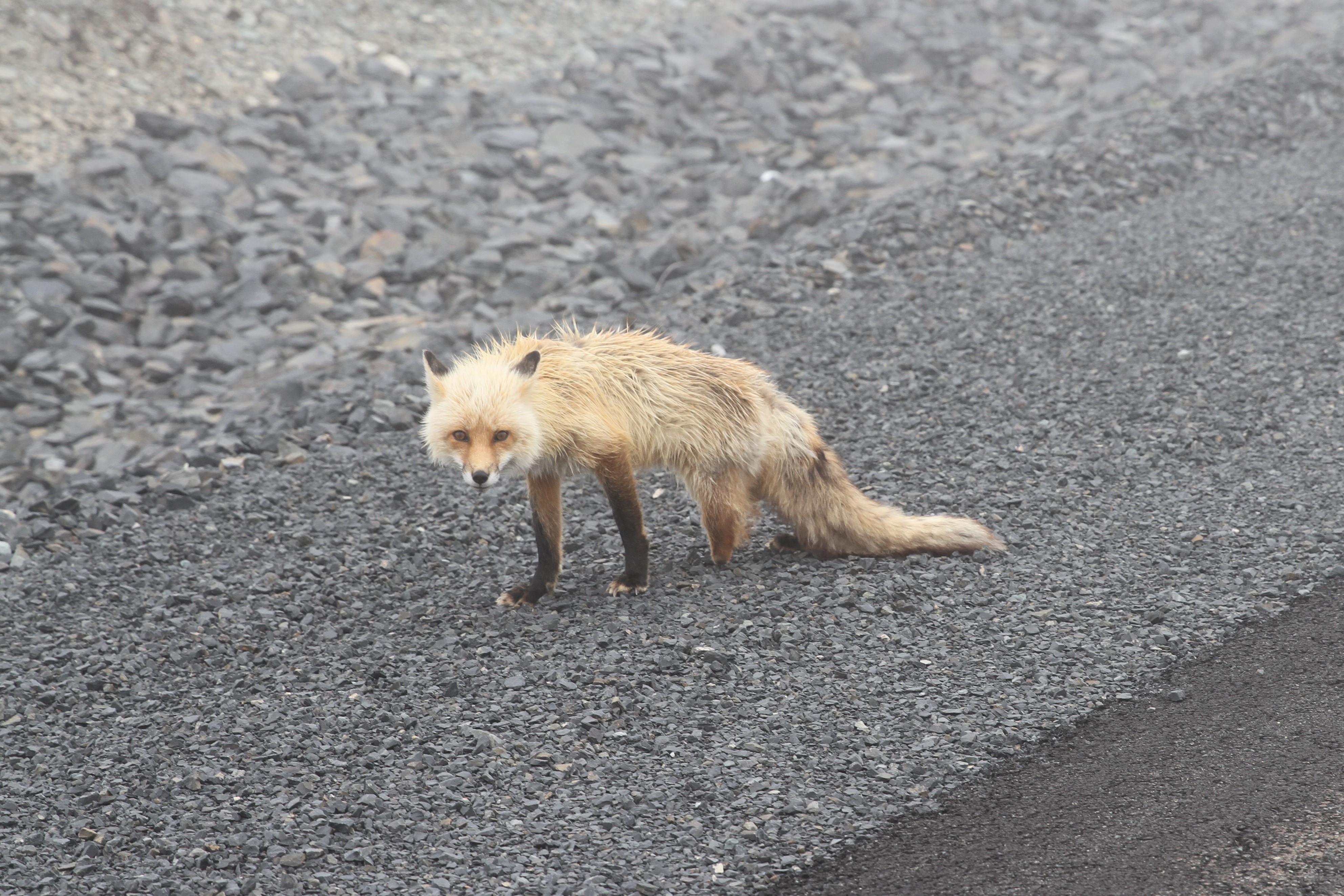 Isn't he adorable?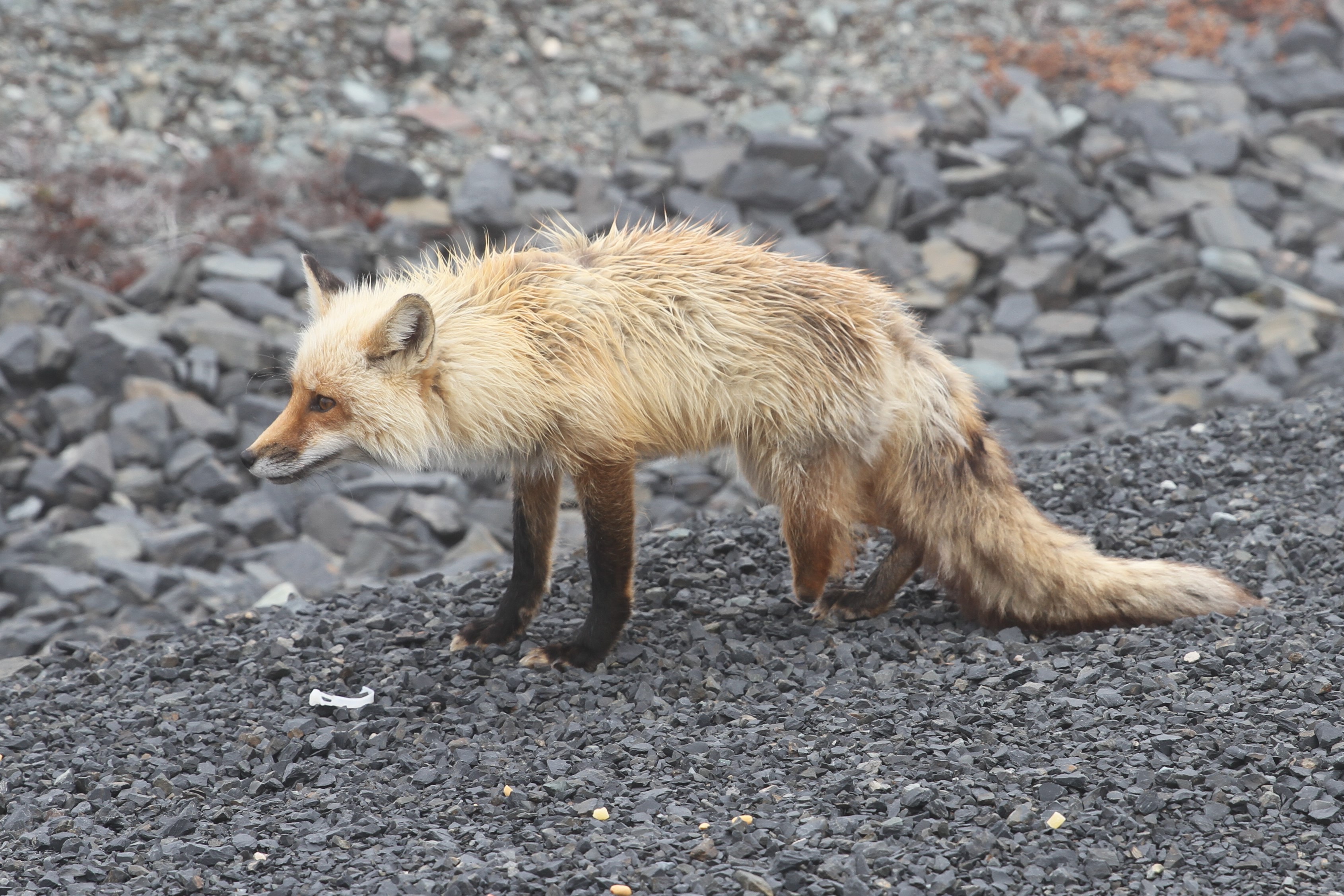 On our drive back we also had a lovely river crossing.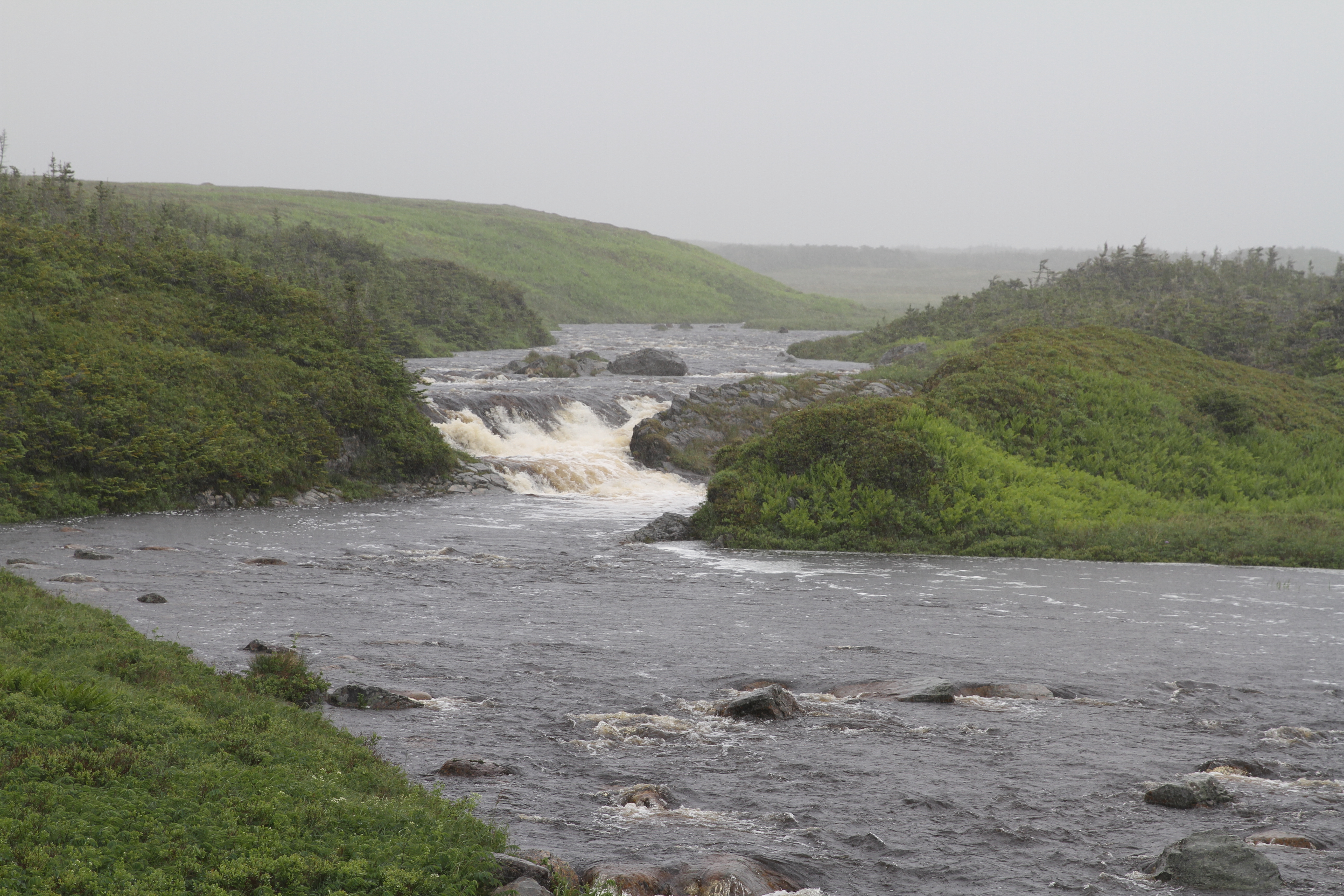 We very much enjoyed continuing our exploration of the uniqueness that Newfoundland had to offer.