People say I'm crazy
Doing what I'm doing
Well, they give me all kinds of warnings
To save me from ruin
When I say that I'm okay, well they look at me kinda strange
"Surely, you're not happy now, you no longer play the game"

I'm just sitting here watching the wheels go round and round
I really love to watch them roll
No longer riding on the merry-go-round
I just had to let it go

Watching the Wheels – John Lennon
Post by Cynthia; Photos by Bobby
So indulge me in a bit of reflection before I get to our latest picture installment.  We have been full-timing for just shy of four months, and we have gotten into a rhythm that seems to feel pretty natural.
We've become adept at setting up and breaking down camp, hitching up, parking and driving.  The dogs are living a great life – being with their people all the time and getting to explore new sights and smells  (they have low standards).  We still have some stress sometimes trying to maneuver into tight spots.  And we have frustrations on some camper issues we haven't gotten around to fixing yet:  the cooktop isn't installed, the composting toilet has an issue, a leak when it rains, a broken seal, replacing the inverter.
But in the big scheme of things, and as I often have to remind myself, look at what we are doing!  We have gotten to spend months exploring Canada – for some people this is the trip of a lifetime.  And that's just the tip of the iceberg.  Literally – I was at the tip of an iceberg.  We can go almost wherever we want, on whatever time schedule we choose, and we have our home that travels with us.
Some people thought I was crazy to embark on this adventure – and as a risk-adverse lawyer, a natural worrier, and city girl with fears of insects and remote places, some days I shared their concerns.  But I'm so glad I did this.
We put a destination into google maps today and directed it to take a scenic backroad.  The google lady said a faster route was available, but I told her:  "We don't want your rat race highway, lady – we're here to watch the wheels turn!"  Hence, a tip of the hat to Mr. Lennon, who wrote Watching the Wheels when he retired from music and stayed home to raise his son for five years – and a "househusband" in 1975 was definitely uncommon.  It feels good to drop out of the game, whether its for a little bit or a bit longer.  I'm really starting to appreciate living this uncommon life, and I'm very thankful we have the opportunity to do so.
So, on to our still delayed narrative of our trip.  In mid-July we went to Gros Morne National Park in Newfoundland, another UNESCO site.  You can read more about the many amazing geological and environmental aspects in the park here.
We didn't get to everything we meant to see, but we did take a lovely hike to get on an amazing boat ride to see a "landlocked" fjord in Western Brook Pond.  A fjord is an inlet of the sea that is located between cliffs, formed by glacial activity – often found in Norway and Iceland.  As our guide explained, the Western Brook Pond was formed as a fjord but is no longer a true fjord because the land closed around it and it is no longer connected to the ocean.  In fact, it is no longer saltwater!
That took nothing away from its beauty though.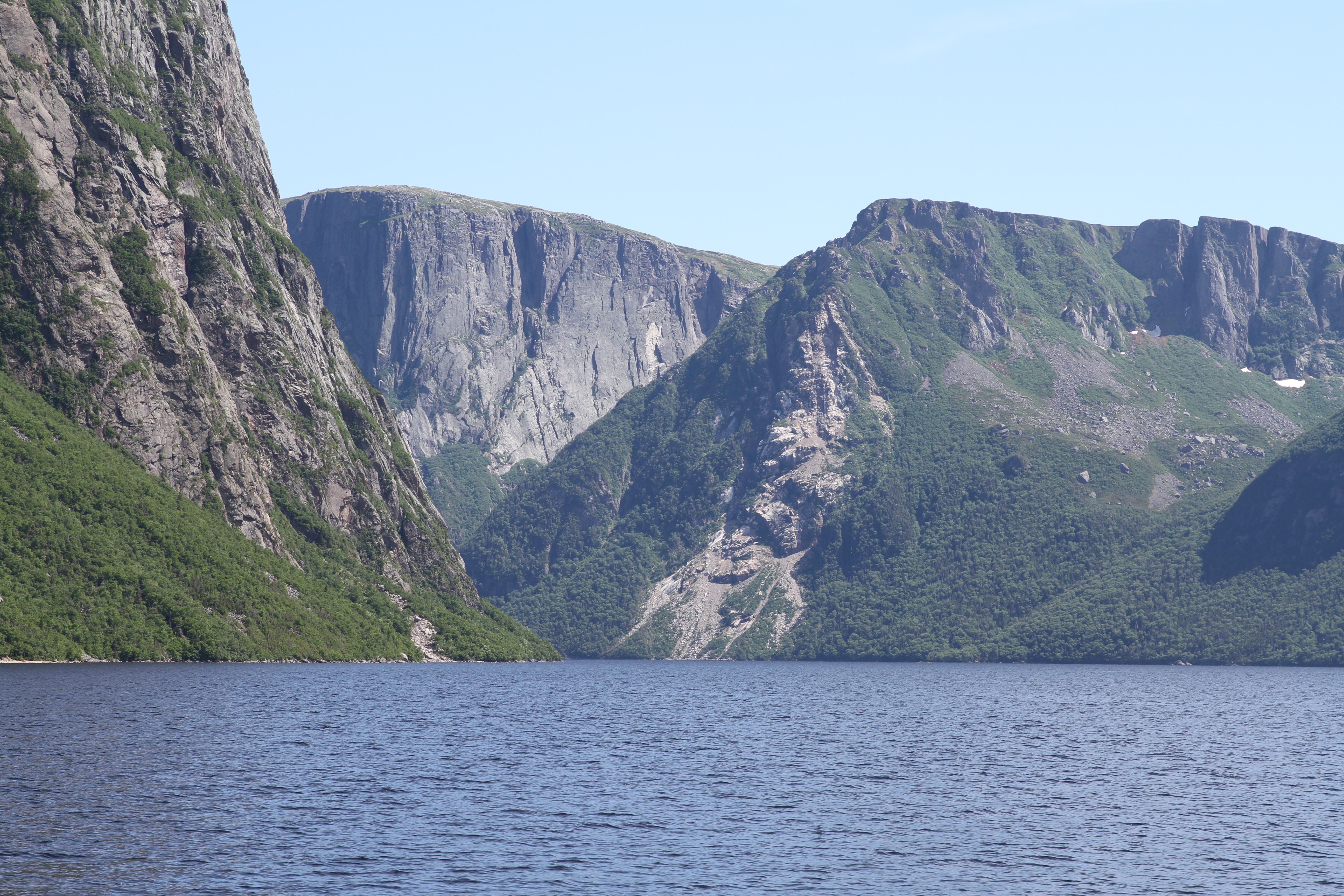 There were several waterfalls … often with creative names!
Everywhere we looked was a stunning view.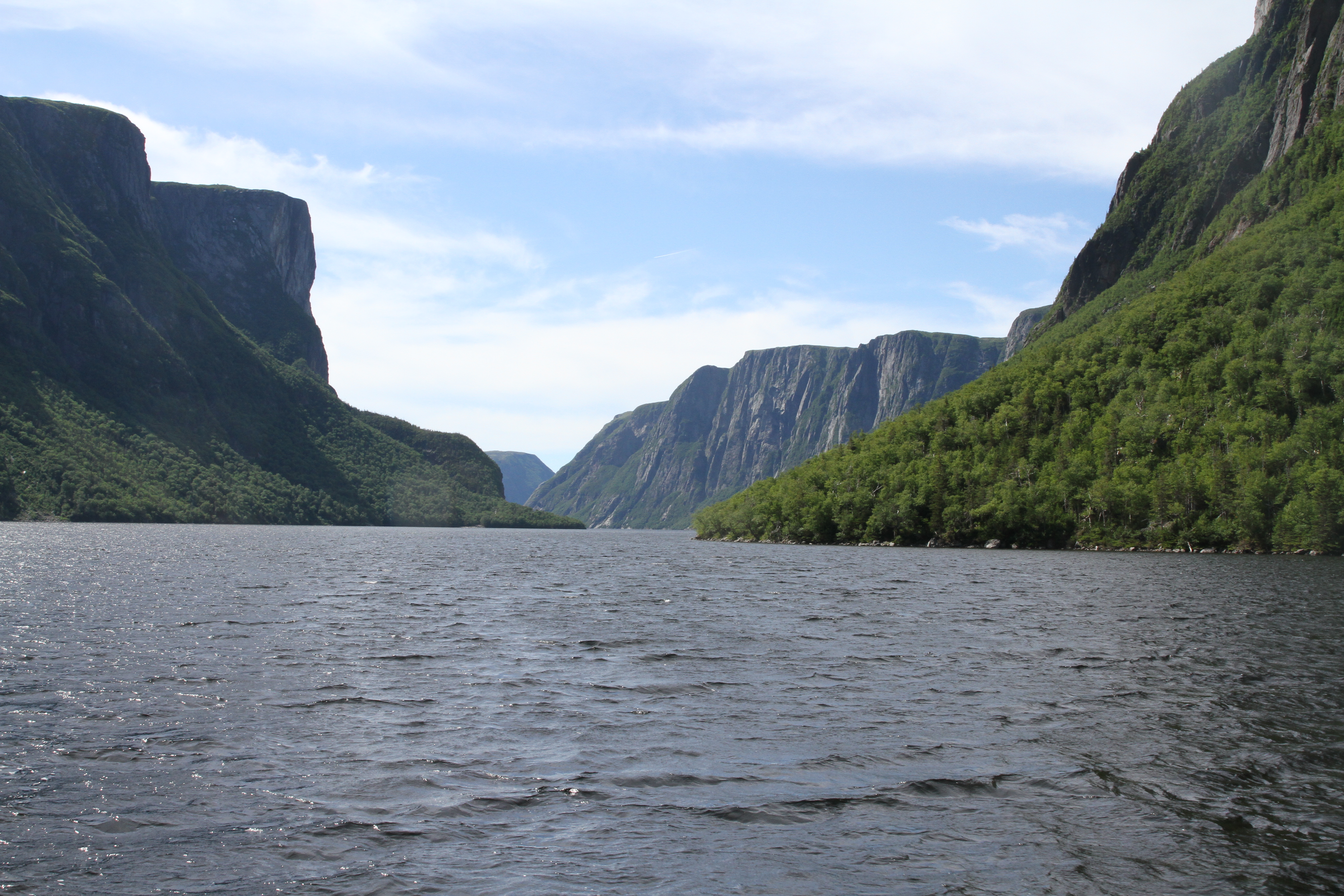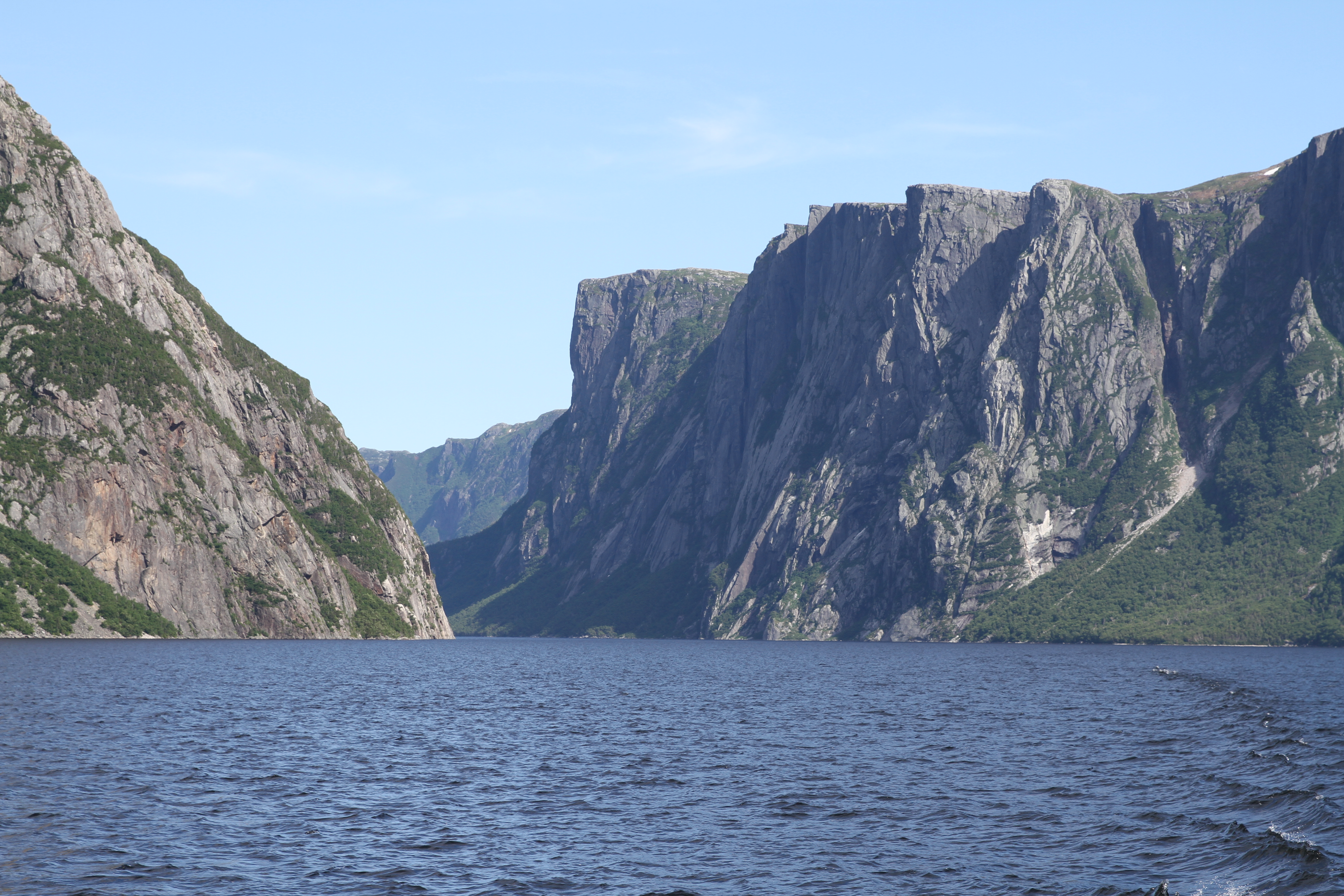 The "walk" to and from the boat dock was no joke.  But it was full of lovely sights as well.  We saw many pitcher plants (but didn't get a good photo), flowers and a few trees.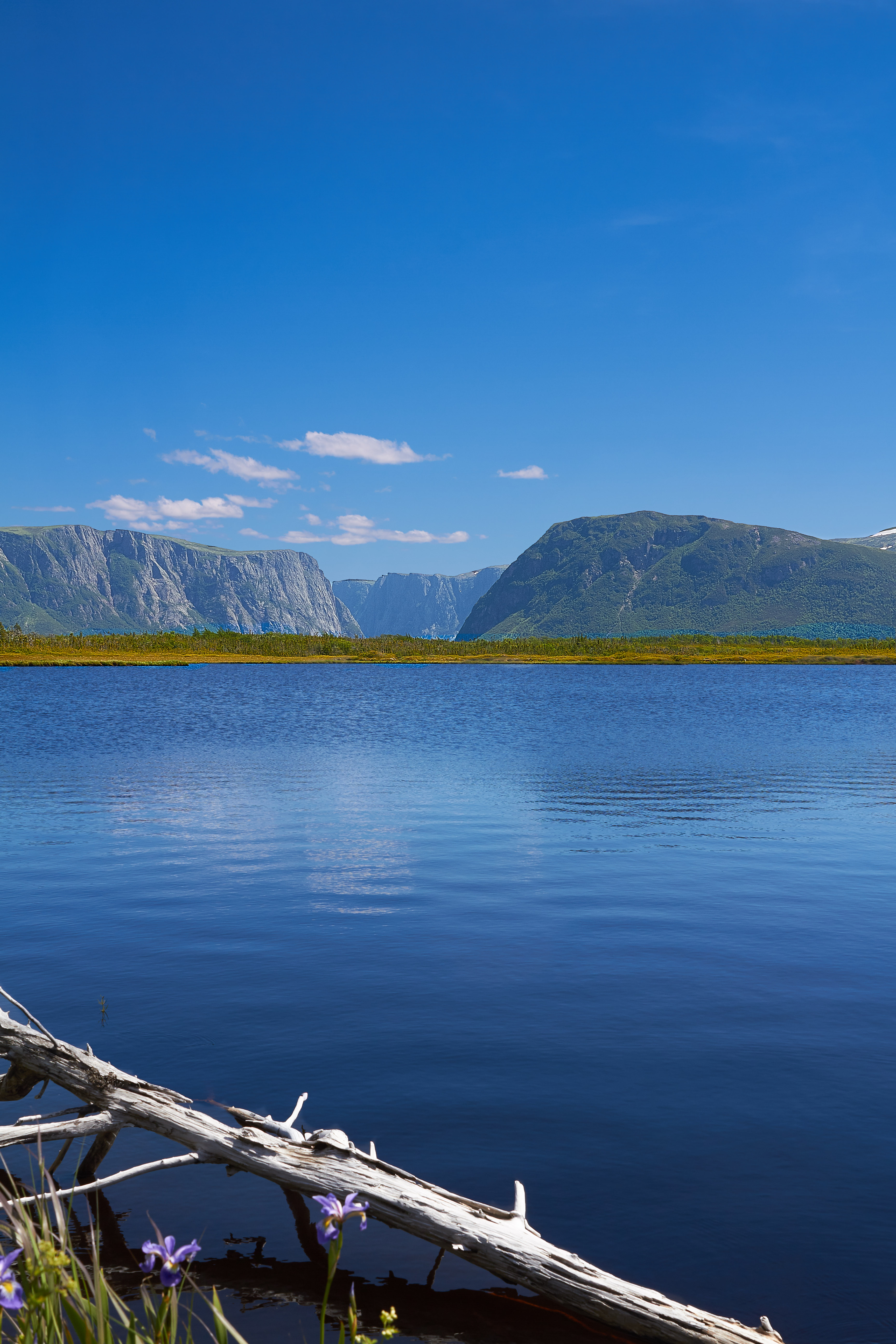 And some beautiful Irises.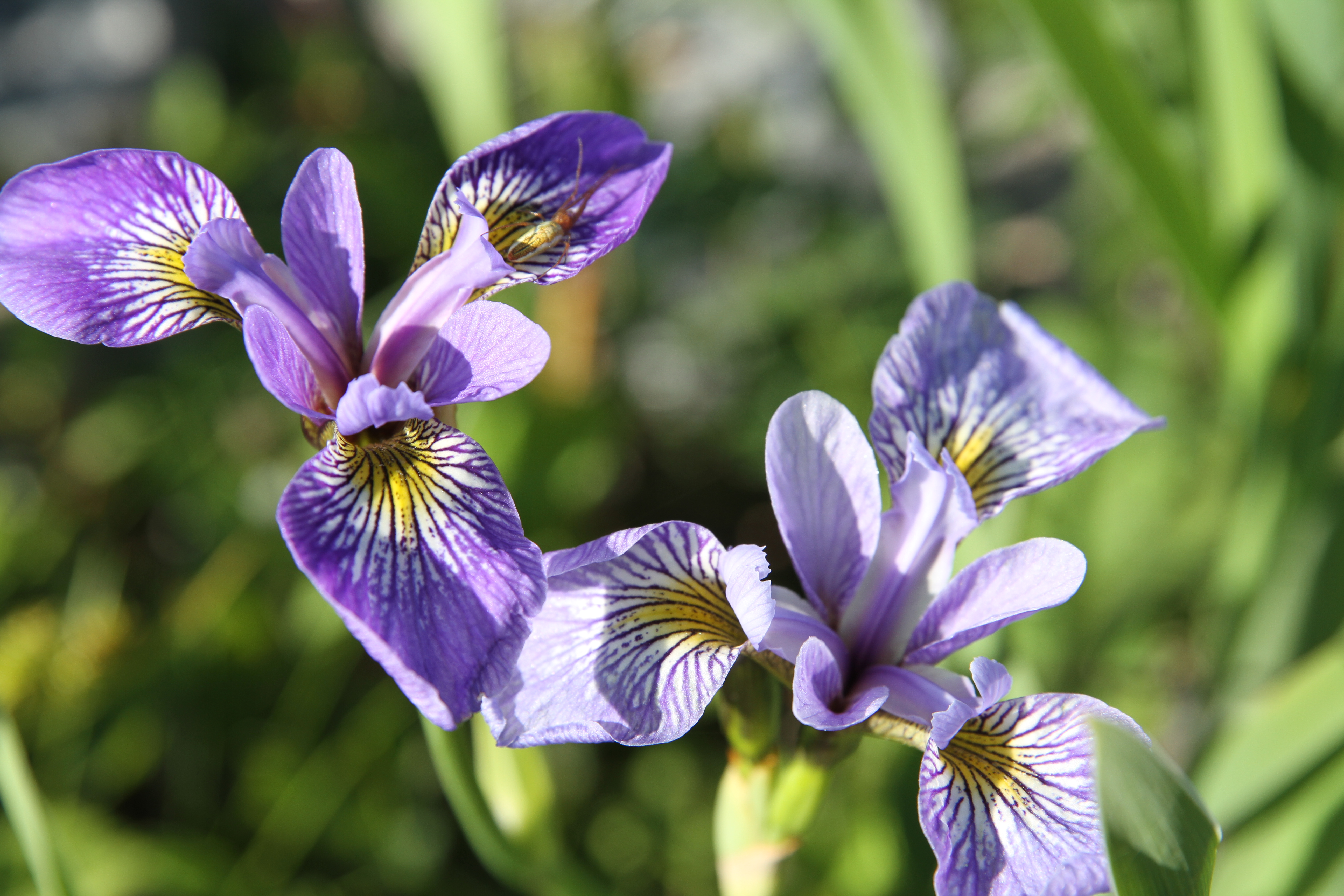 Another one.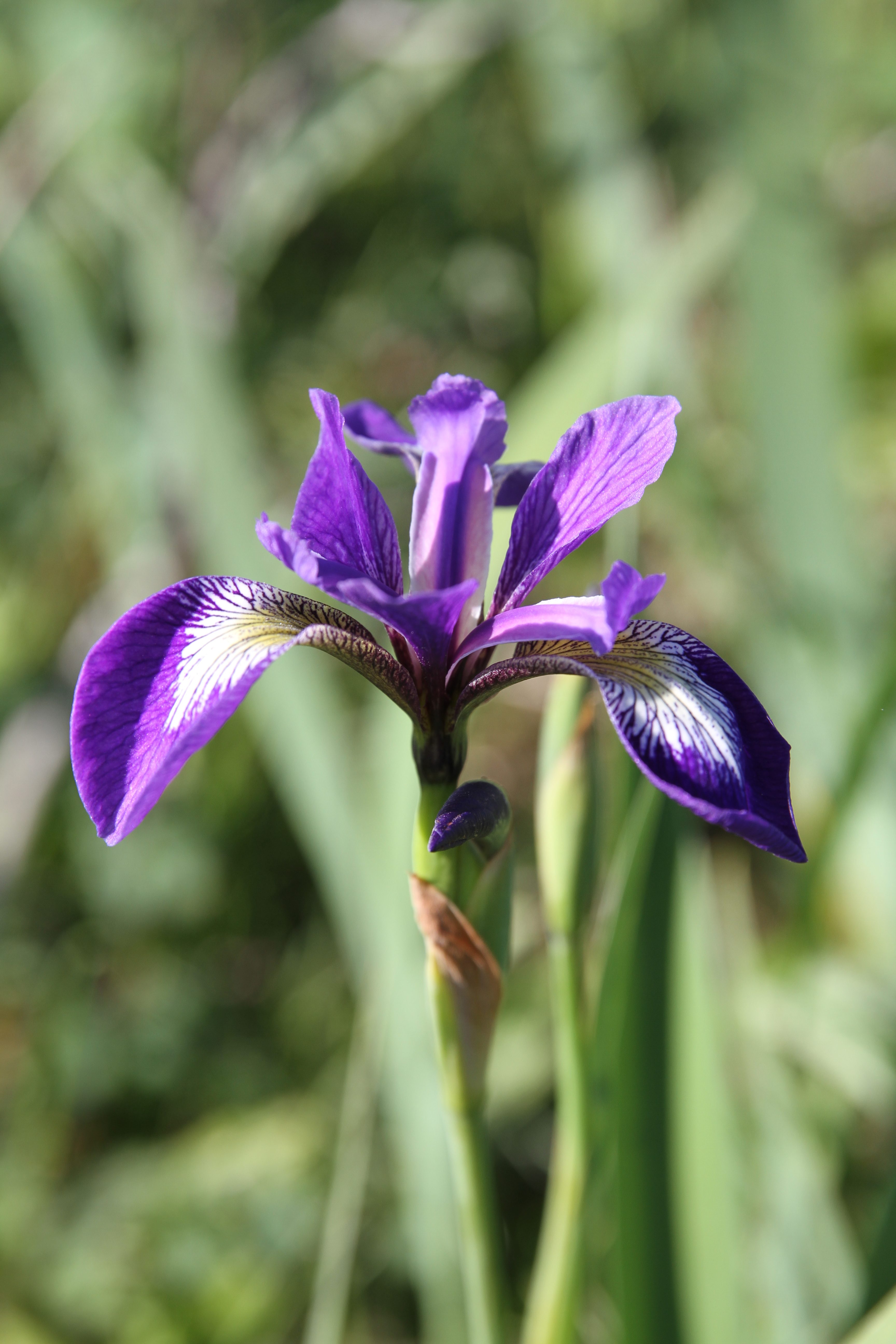 And a local orchid.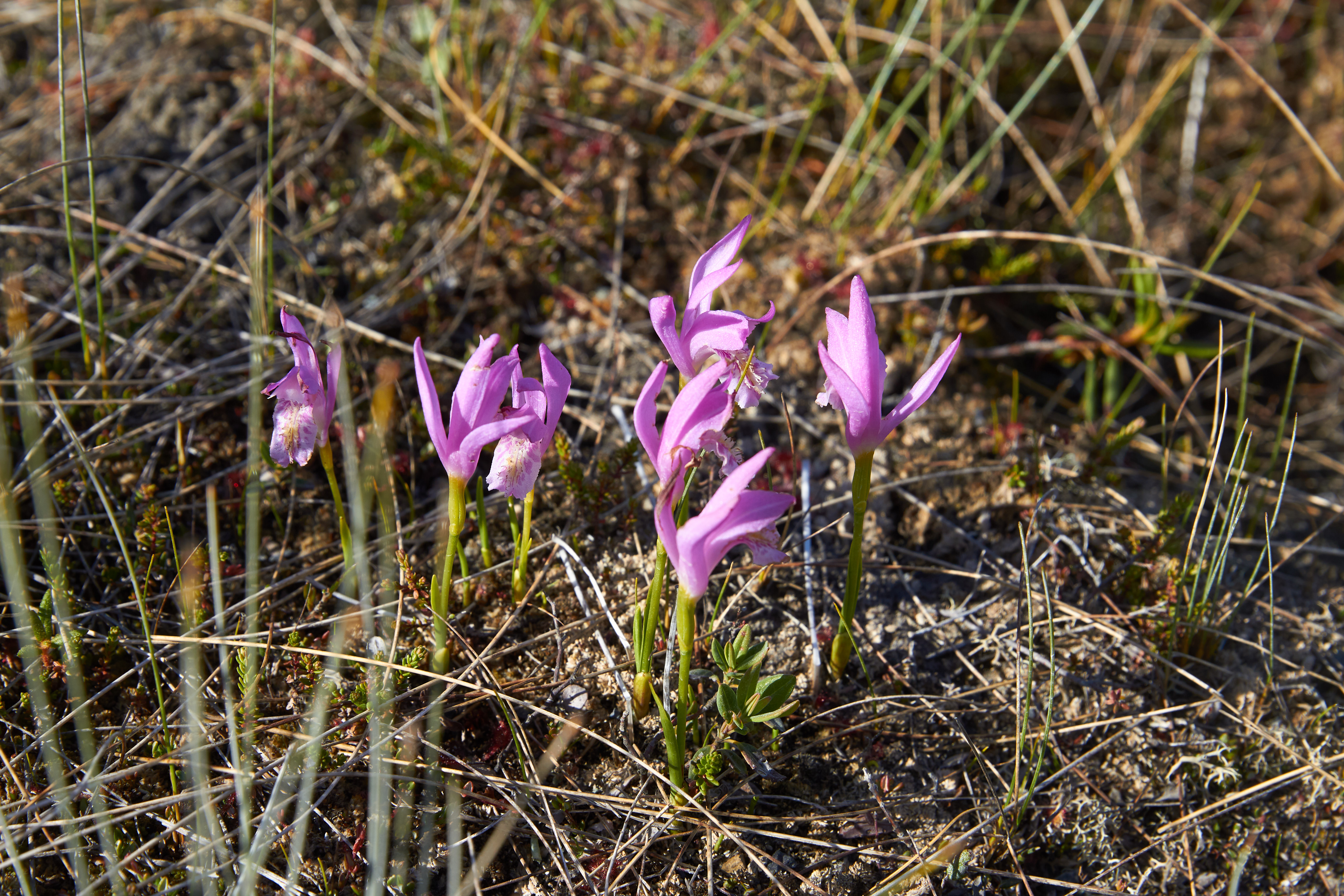 Dragon's Mouth Orchid
There is so much more at Gros Morne – walking on the earth's mantle in the Tablelands, hiking to the top of the mountain, and a ton of other things.  The mountains in Gros Morne are actually the northernmost part of the Appalachian chain.
Newfoundland is not the easiest place to get to but it is well worth the trip.  It is a unique island with amazing treasures you can't find anywhere else.