Post and Photos by Bobby
Monday morning we packed up and left Whites City.  We continued to drive through the Chihuahuan Desert and passed by Guadalupe Peak.  It is the highest natural point in Texas at 8,751 feet with a prominence of more than 3,000 feet.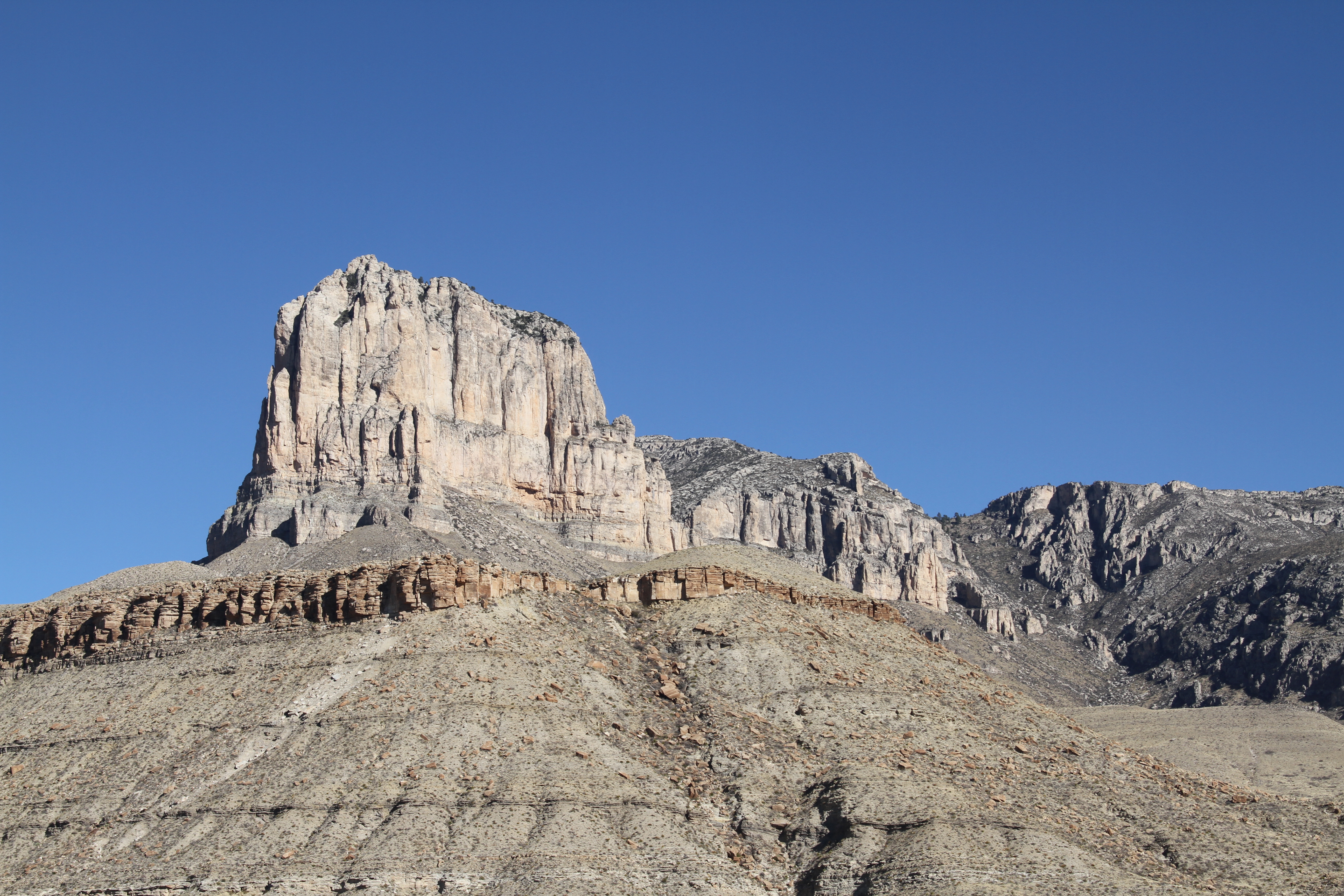 We took Texas State Highway 54 South, which allowed us to travel through the Delaware, Baylor and Black Mountains.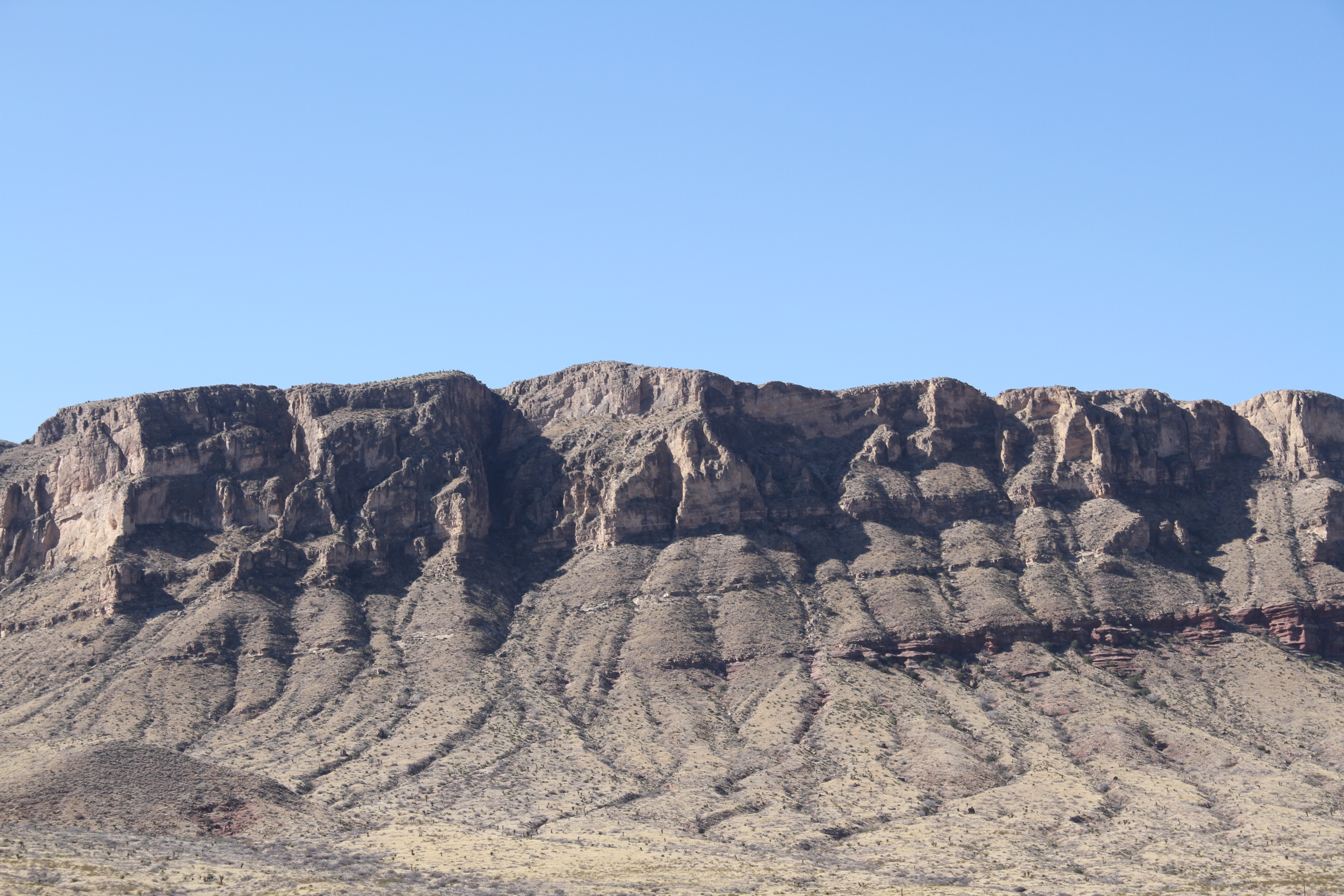 Approaching Valentine, Texas, I asked Cynthia if she wanted to stop at an art exhibit in about 3 miles.  She said, "sure," but looked at me strangely as we were in the middle of nowhere and she did not understand how a museum was going to pop up anytime soon.  It turns out, however, that there is a "pop architectural land art project" by artists Elmgreen and Dragset on the side of the highway.  It was created in 2005 and looks like the front of a Prada boutique.
The door isn't functional.  There are handbags and several shoes.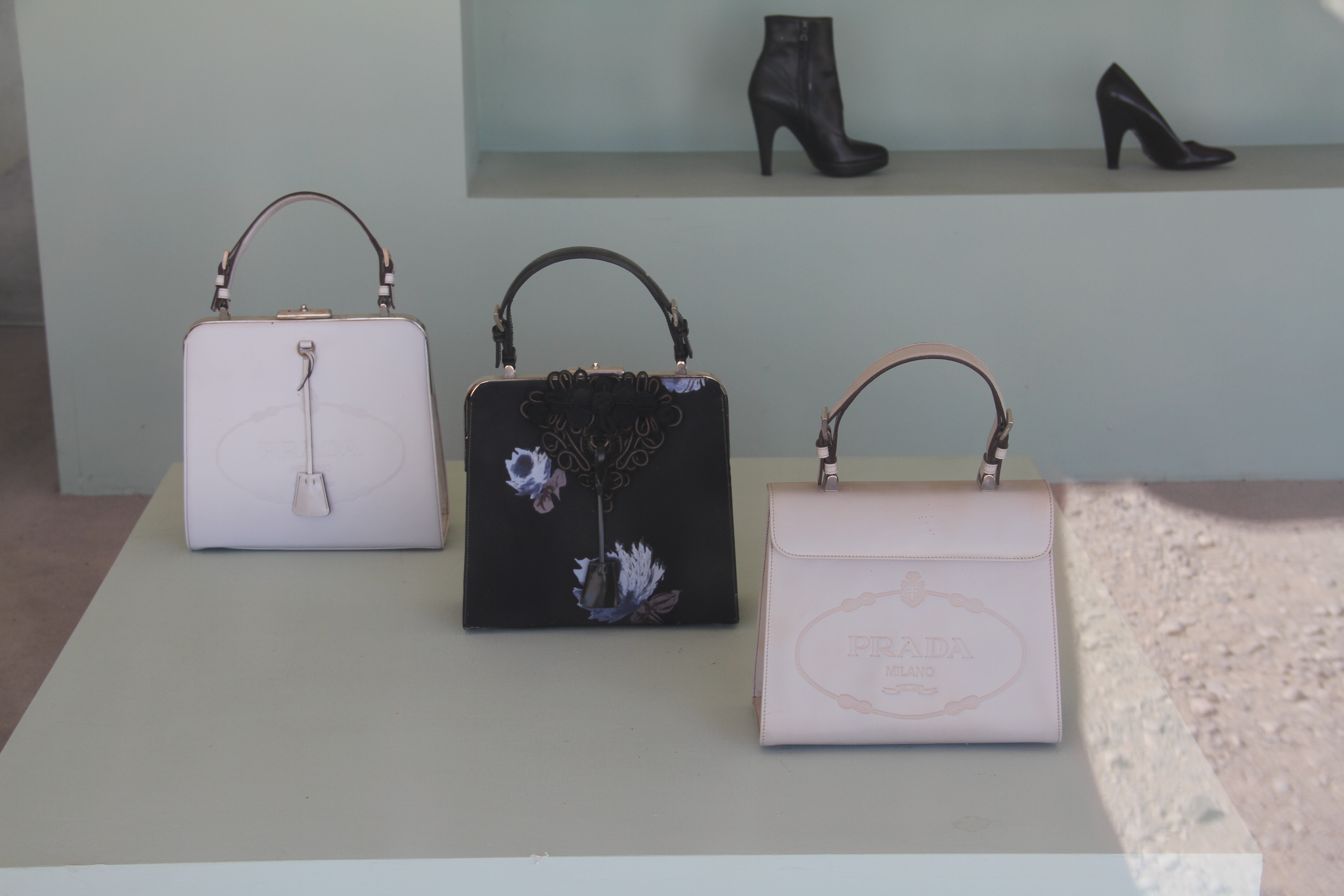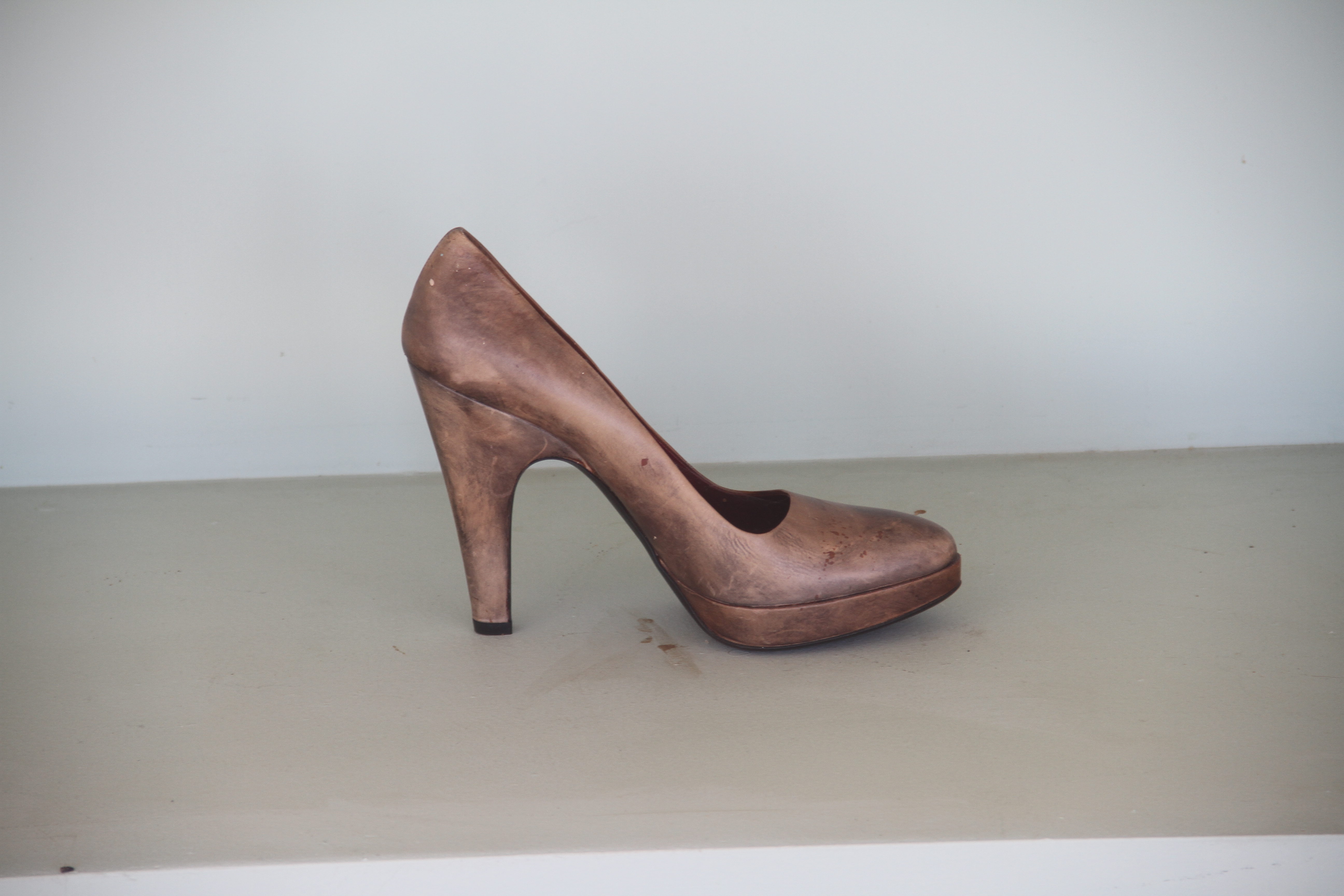 The handbags now have the bottoms cut out because the night the exhibit debuted, someone broke in and stole six handbags and 14 right-footed shoes.  There are also cameras and motion detectors in the sealed-up store to avoid a repeat; other than that, the plan is to never maintain or repair the building and allow it to slowly degrade back into the desert.
Behind the building there is a fence where people attach locks, reminiscent of Paris' Pont des Arts.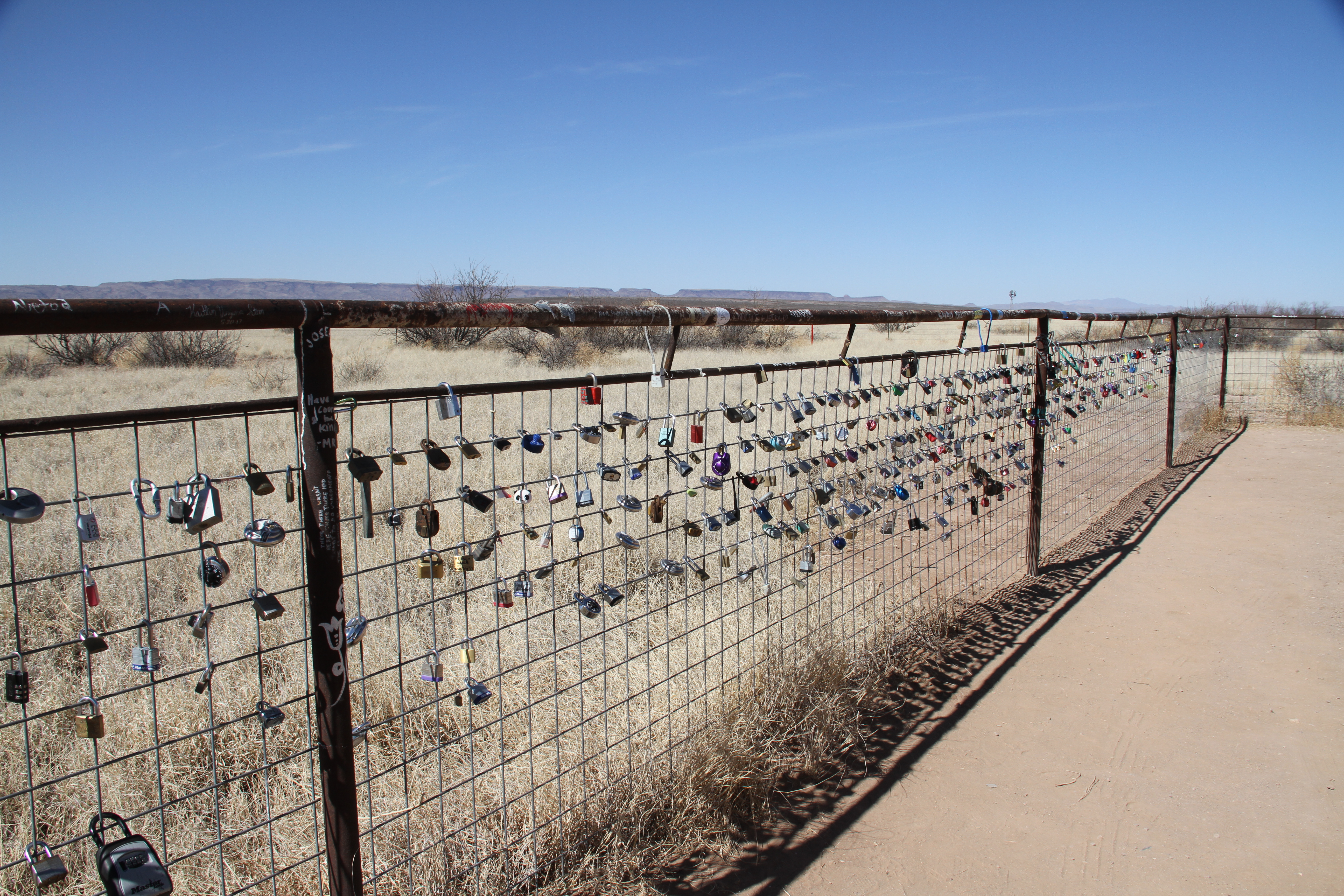 A short while later, Cynthia spotted what she described from afar as either a real-life Dali-style melting windmill, or possibly the Goodyear Blimp.  Up close it looked like this: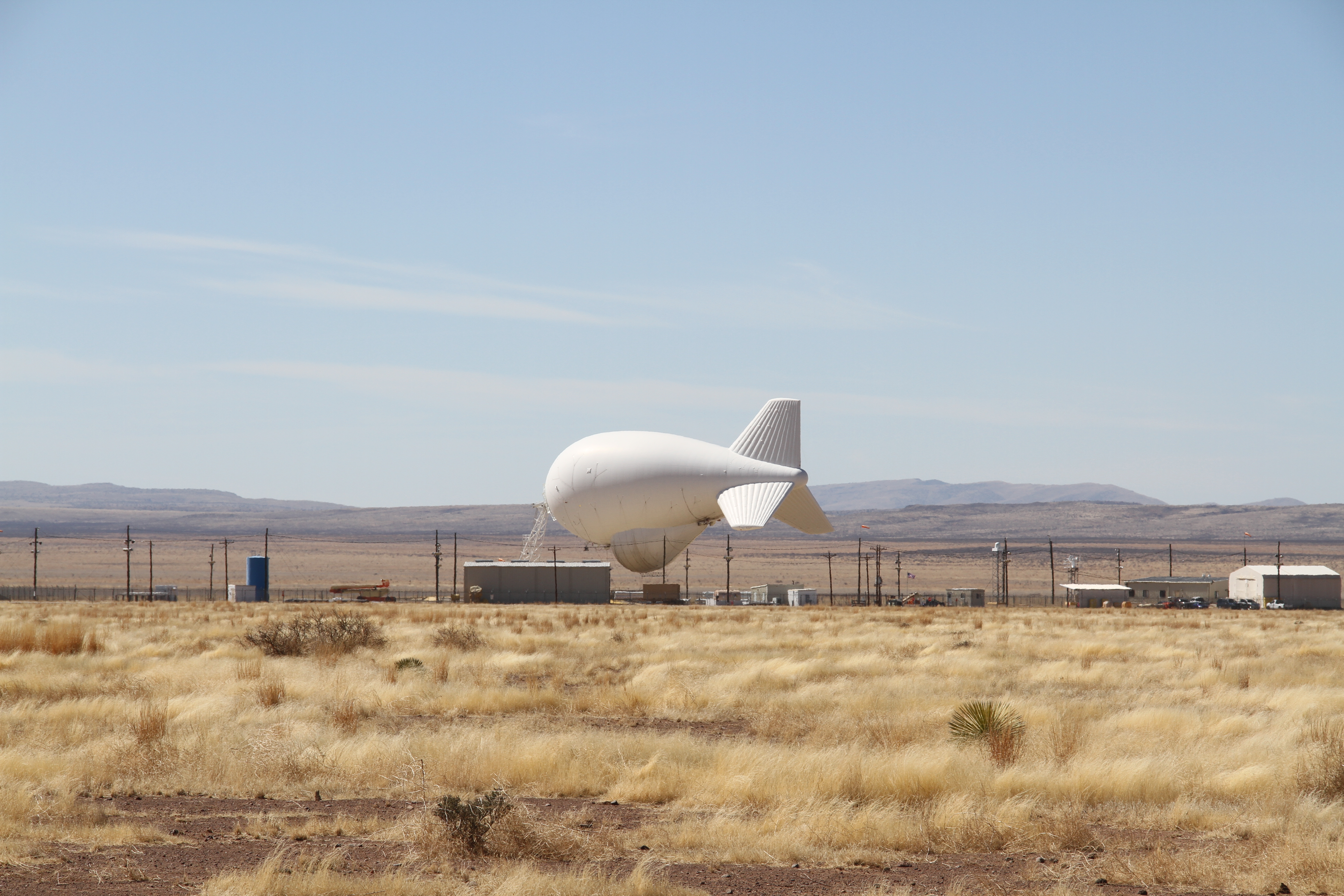 We thought it must be some kind of weather blimp, but with our handy Google skills, we discovered it was the Marfa, Texas TARS.  That stands for Tethered Aerostat Radar System.  It is a low-level airborne surveillance system that uses moored balloons filled with helium as radar platforms.  They can rise to an altitude of 15,000 feet and are tethered by a single cable.  They have a detection range of 200 nautical miles and are used to support federal agencies' drug interdiction programs.
All and all, not a bad day of sightseeing on a dusty desert road as we made our way into the town of Alpine, Texas.