Post by Cynthia; Photos by Bobby
A few things we learned during our time in Labrador:
First, Bobby kind of does like poutine – at least he likes fries with hamburger meat, gravy and cheese on them. Second, we LOVE cod tongues. We saw this first in Goose Bay and googled what it was as we didn't know cods had tongues. They don't. But they take parts of the fish cheeks and not sure what else is going on and fry it, and it is delicious. It's a Newfoundland and Labrador specialty and we recommend it.
We had a few more sights to share from our stay at the Oceanview Resort.  First a pretty rainbow: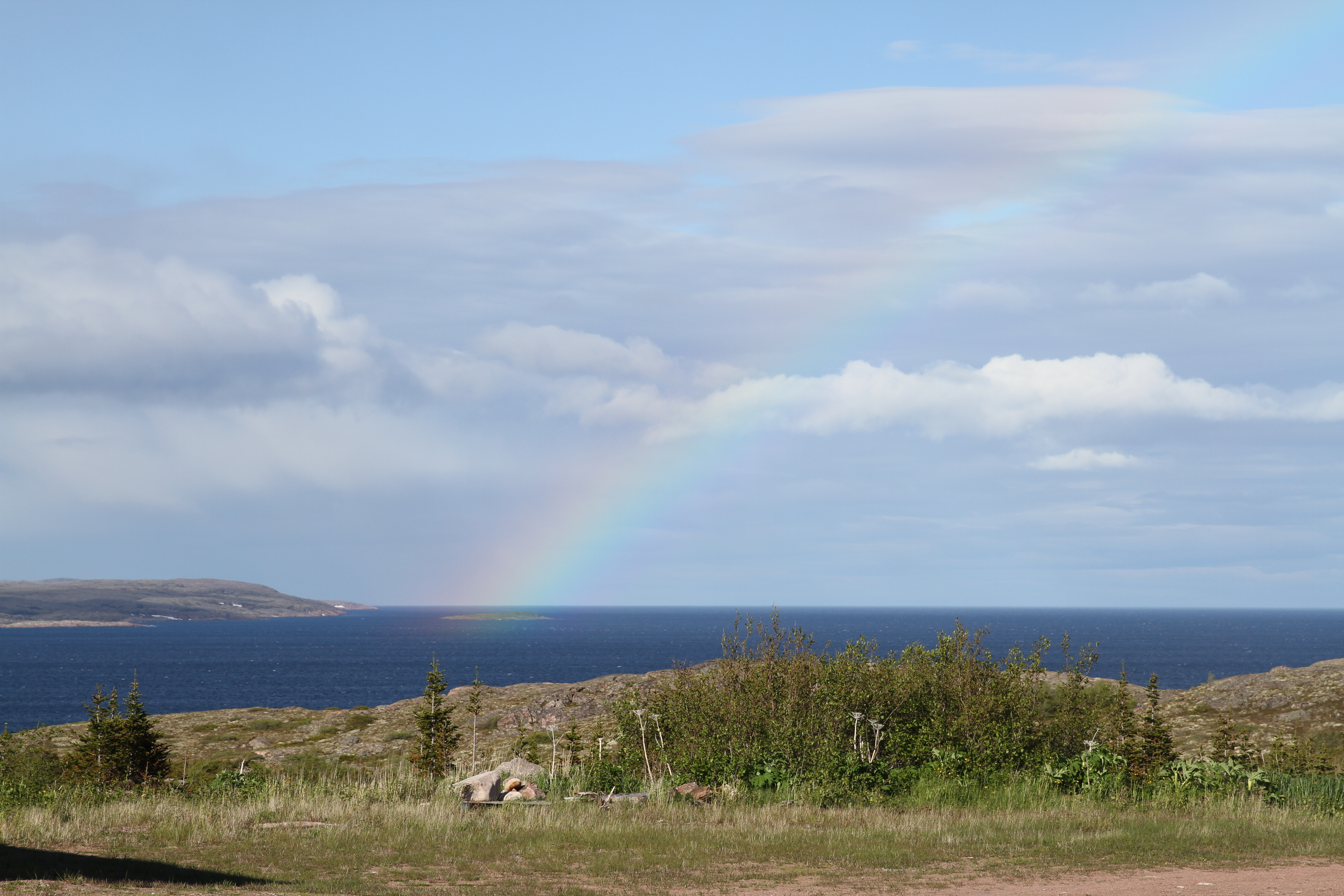 And this cute hare.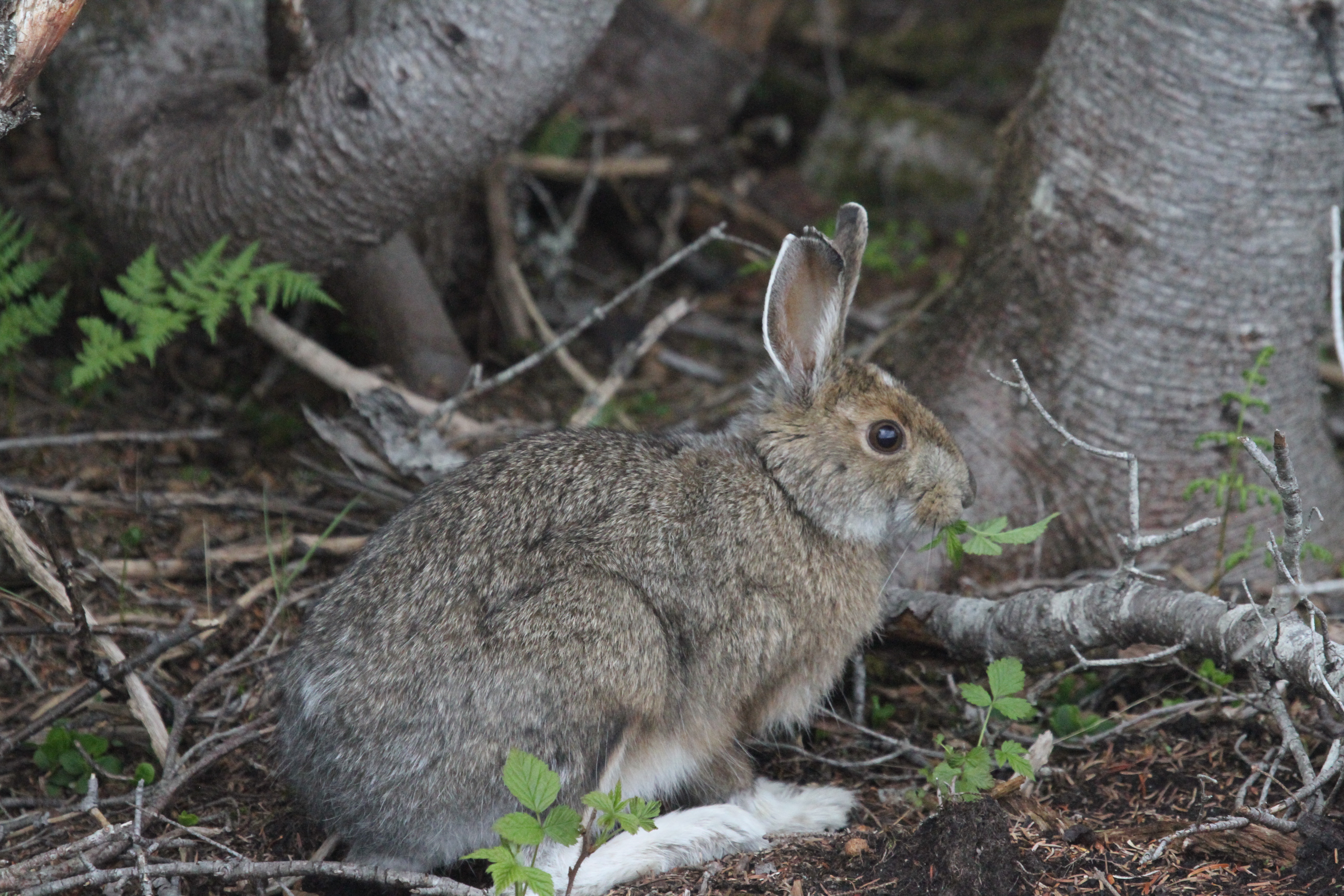 We got ourselves packed down and left Labrador via the ferry at Blanc-Sablon that arrived in St. Barbe in Newfoundland. It is a much larger ferry than the ones we took to and from Ocracoke in the Outer Banks.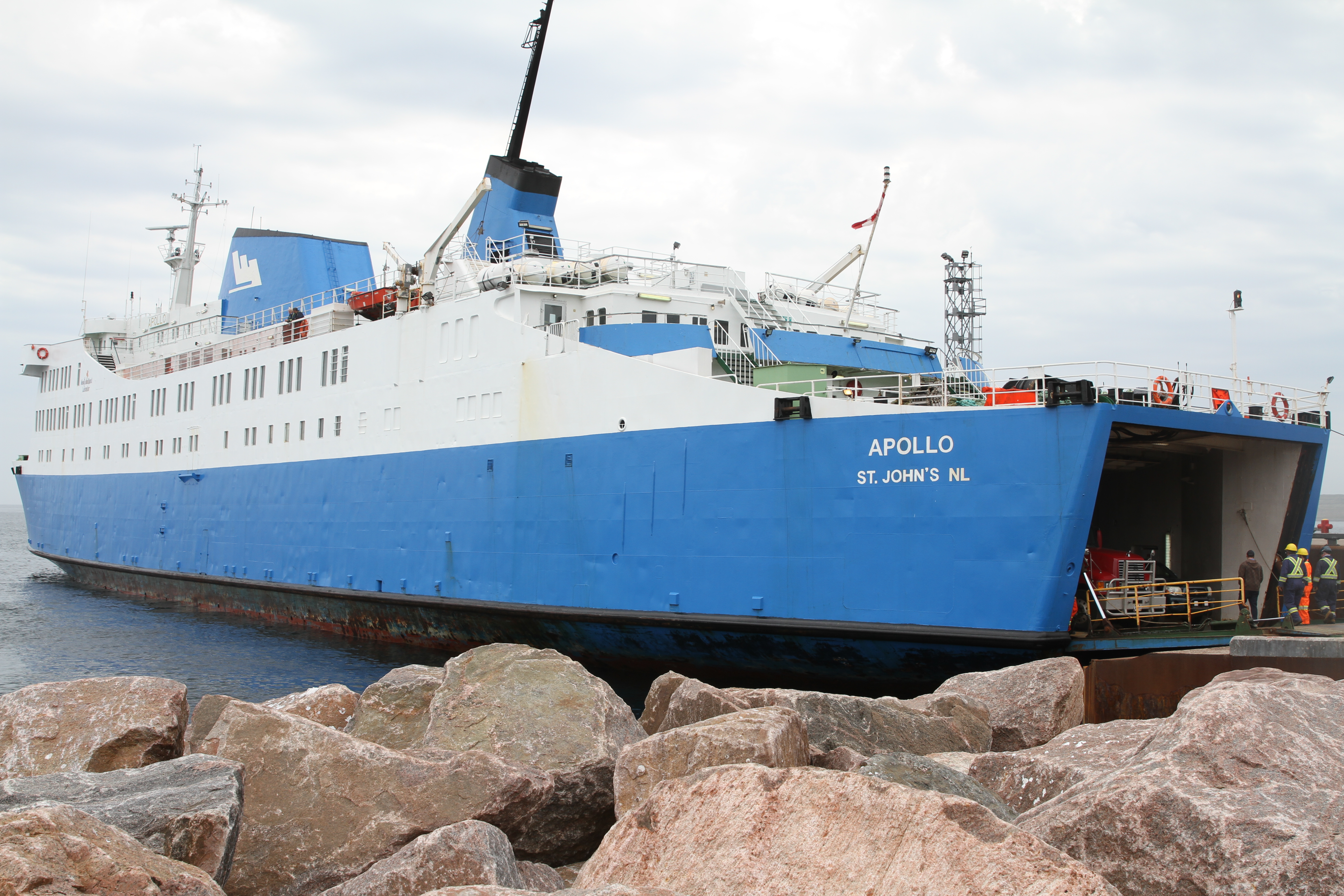 We couldn't stay in our vehicle with the dogs so we left them below in the truck, but Bobby was able to check on them mid-voyage. They were anxious, but fine, and very happy to see us a bit later when we returned to drive off. Yes, our dogs are spoiled and believe they need lots of attention (or at least to be in our presence) ALL OF THE TIME. Anyway, the entire crossing was about an hour and a half and a bit rocky, but otherwise uneventful.
We arrived in St. Barbe and headed north to the Viking RV Campground outside L'anse aux Meadows. L'anse aux Meadows is a UNESCO Heritage site and is the only documented site of a Norse settlement in North America.
Our arrival to the site was particularly special as we were greeted (finally) by a moose!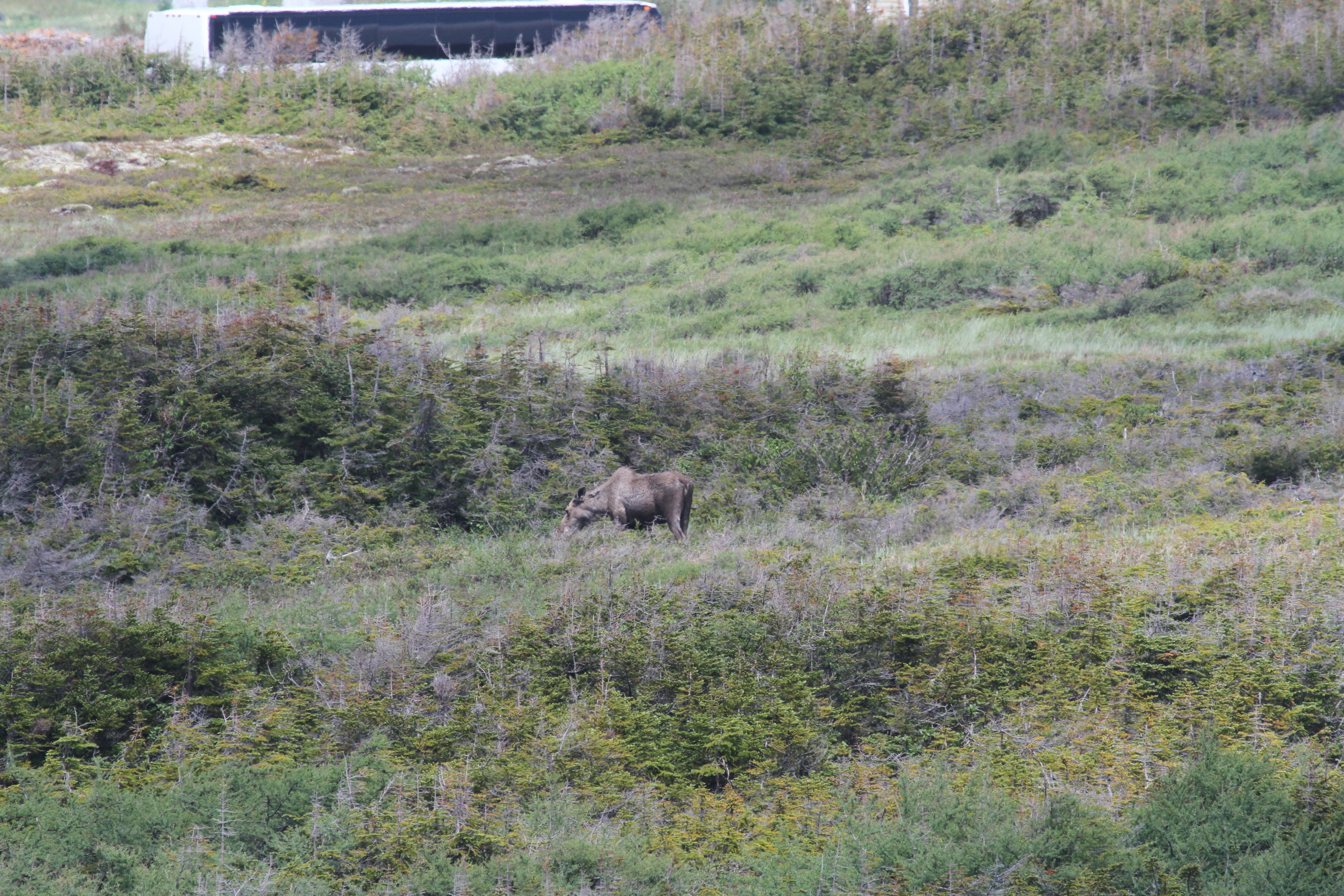 And shortly thereafter by her calf – who is distinctly lighter in color than one would expect.  Turns out that lighter color is a trait specific to Newfoundland moose.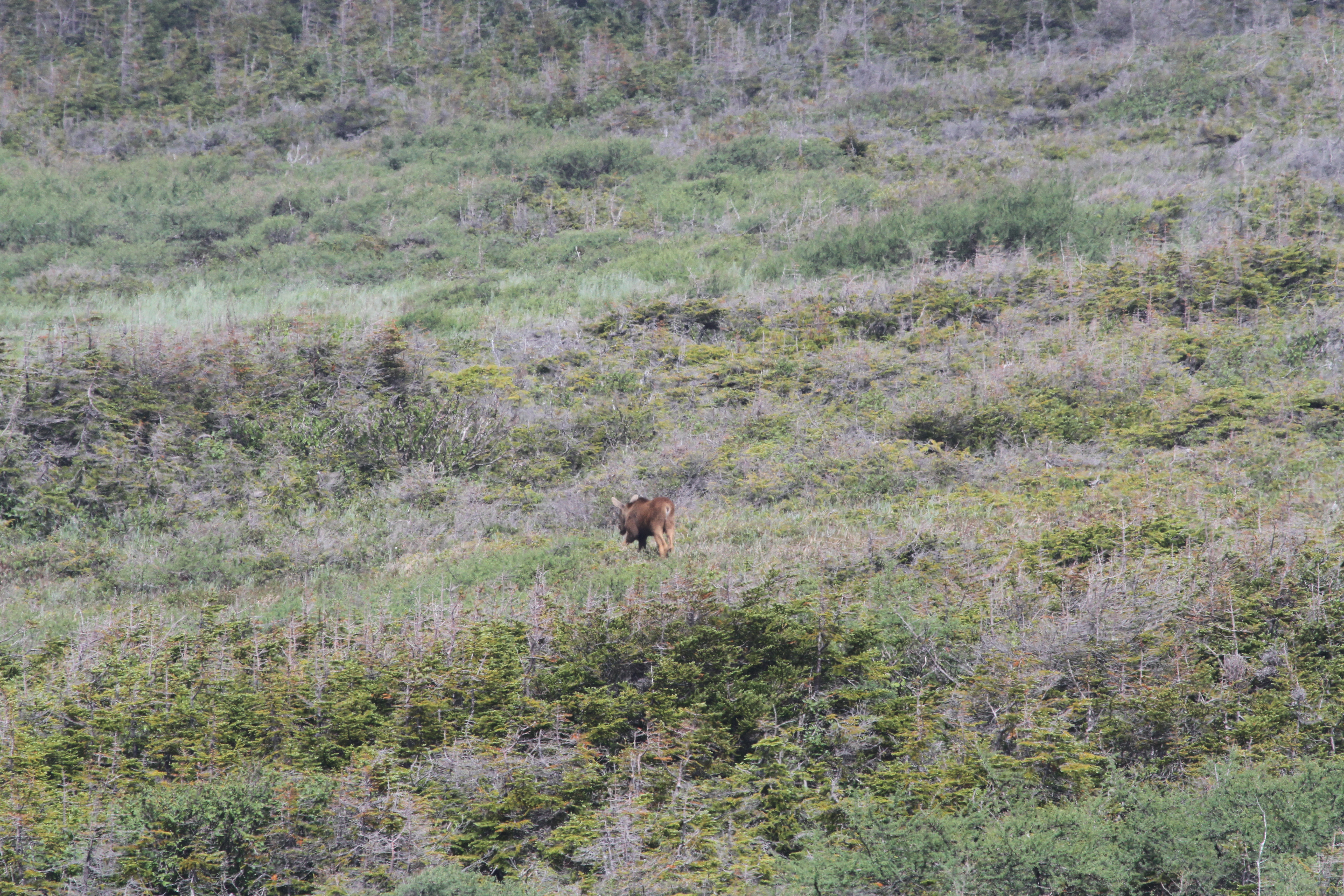 Obviously North America was already populated when Columbus "discovered" it, but 500 years earlier, Lief Erikson arrived in Labrador, Newfoundland and further south into the St. Lawrence, looking for lumber, grapes, butternut, and other resources. The "settlement" at the Meadows was actually just a work camp – they did not intend to settle or colonize the area. Instead, the Norsemen (and it was primarily men as it was a work expedition, not a colonization) over-wintered here while collecting resources to bring back to Greenland, which they had recently colonized.
While not all of the area has been explored, what has been shown through archeological digs is fascinating.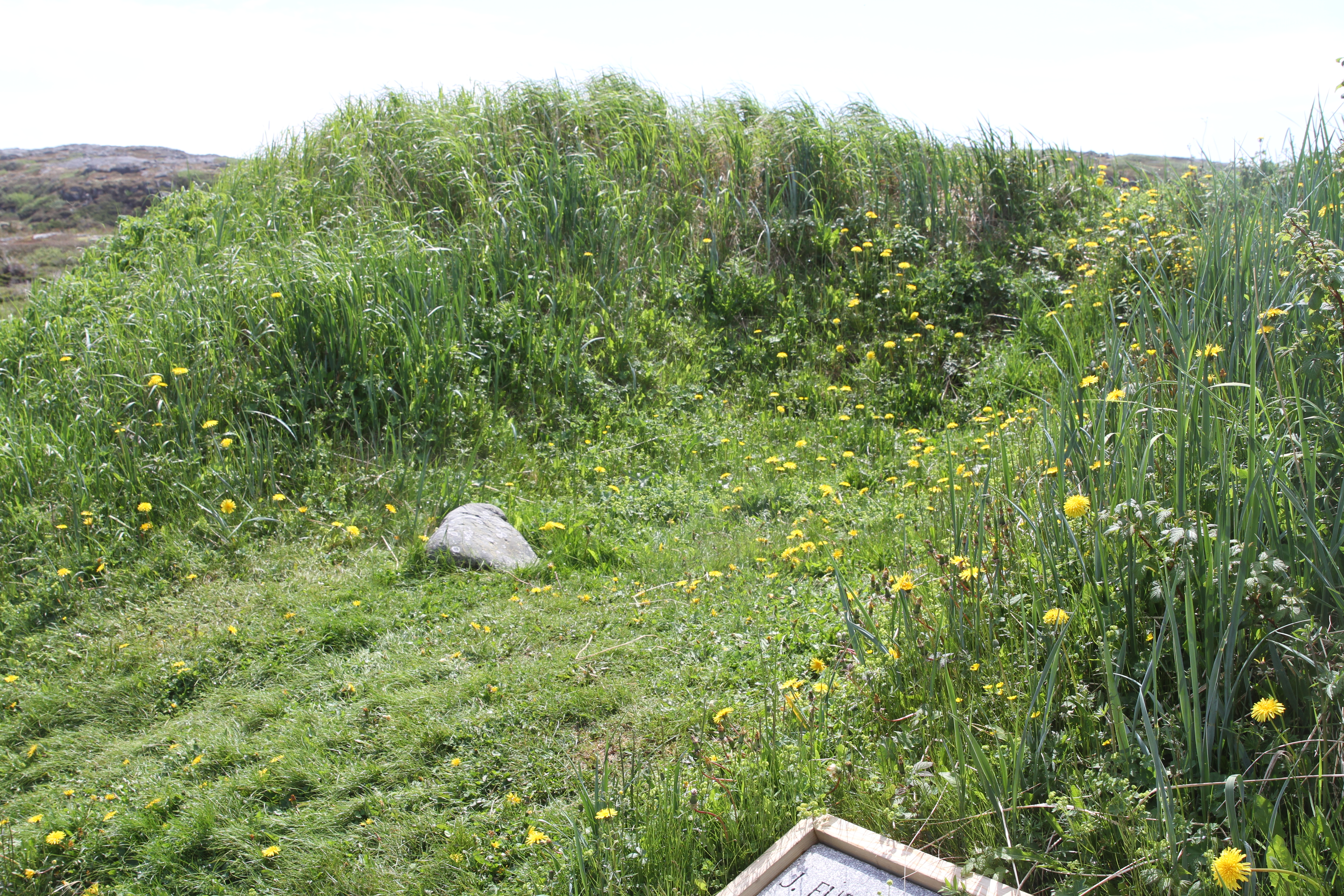 There is a replica of much of the site using the same materials and technology the Norsemen used and interpreters cut wood, smelt iron and do weaving and knitting as the Norse would.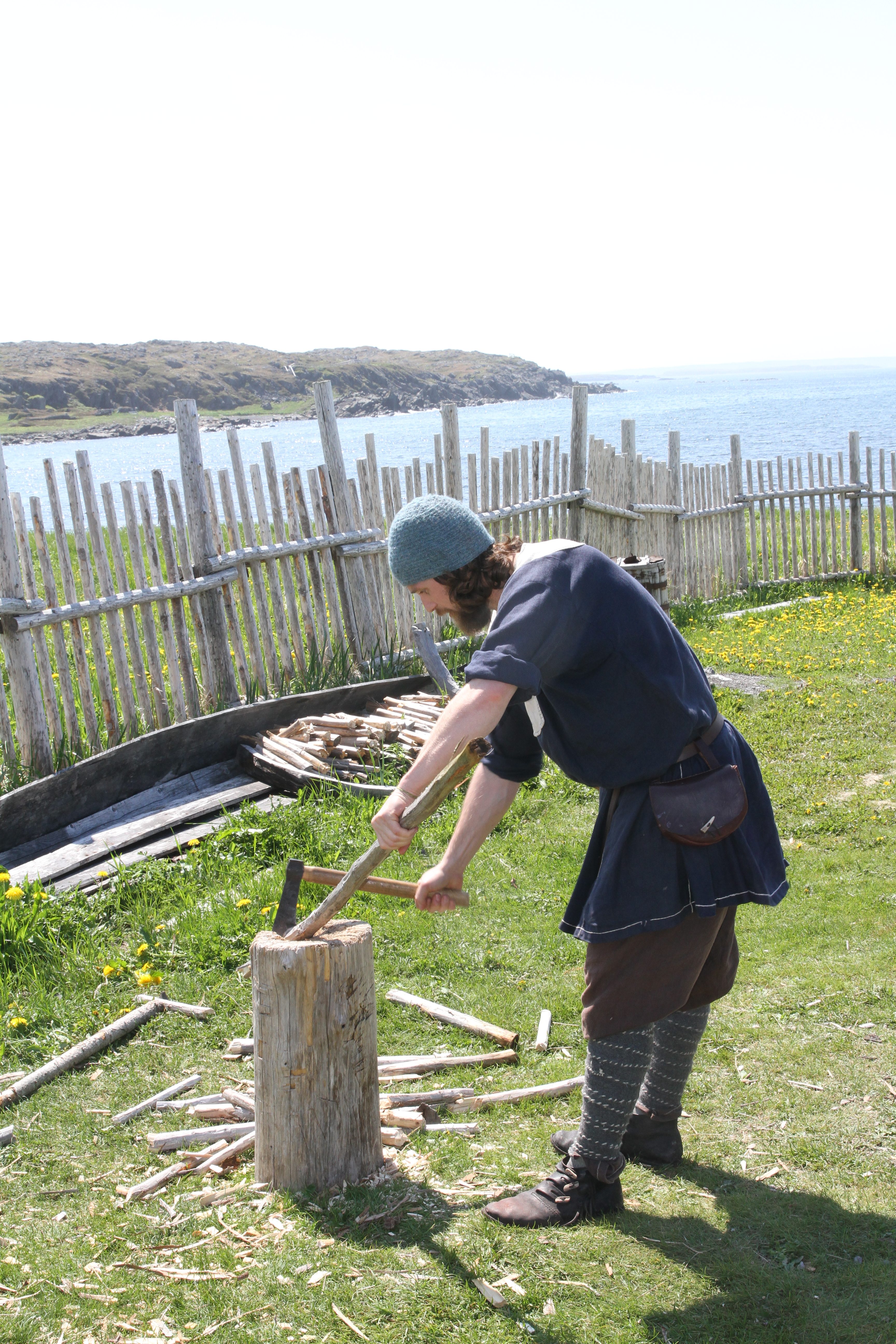 Some of the buildings the Norse constructed at L'anse Aux Meadows had walls six feet thick (and covered with sod) to withstand the harsh winters.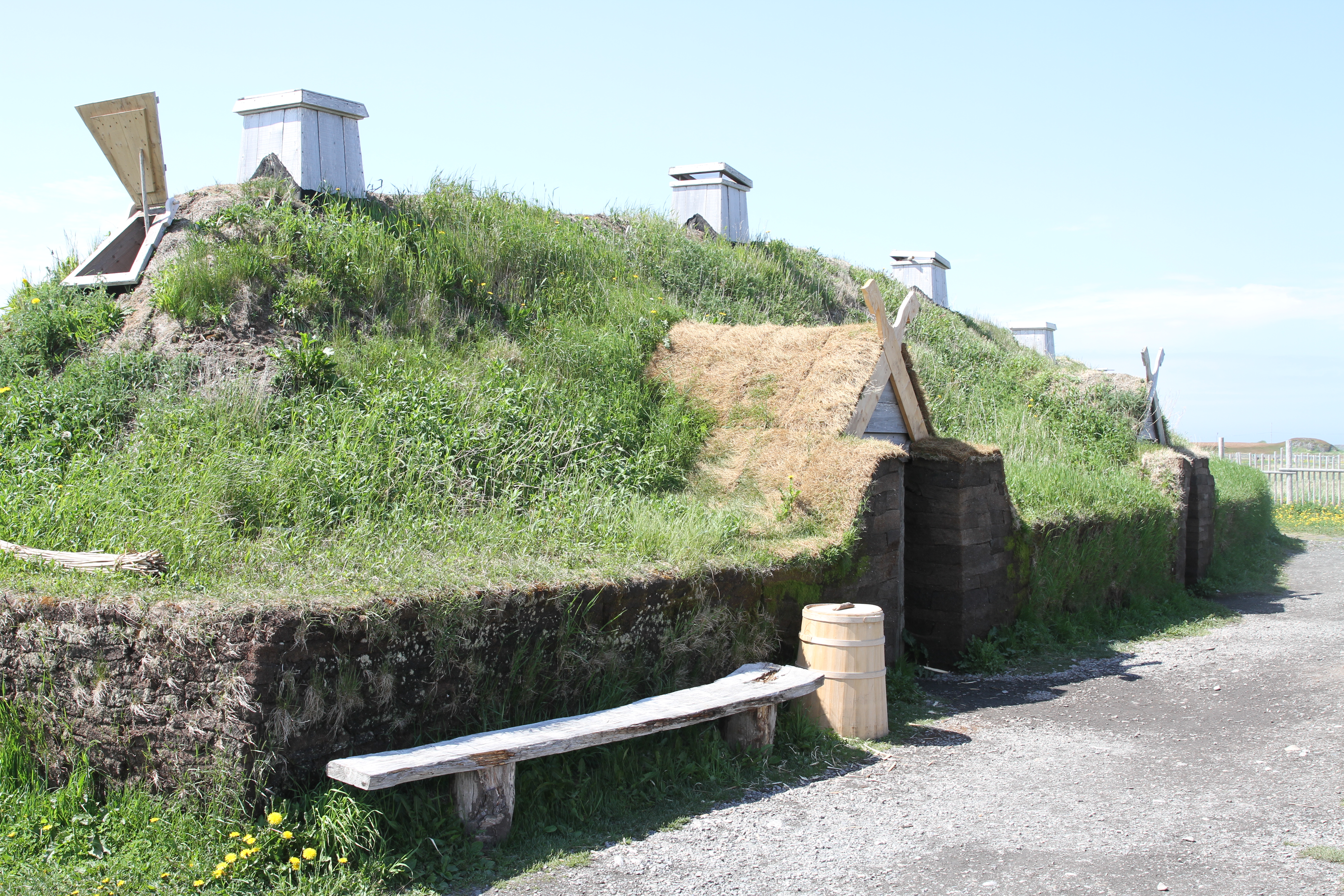 Another view.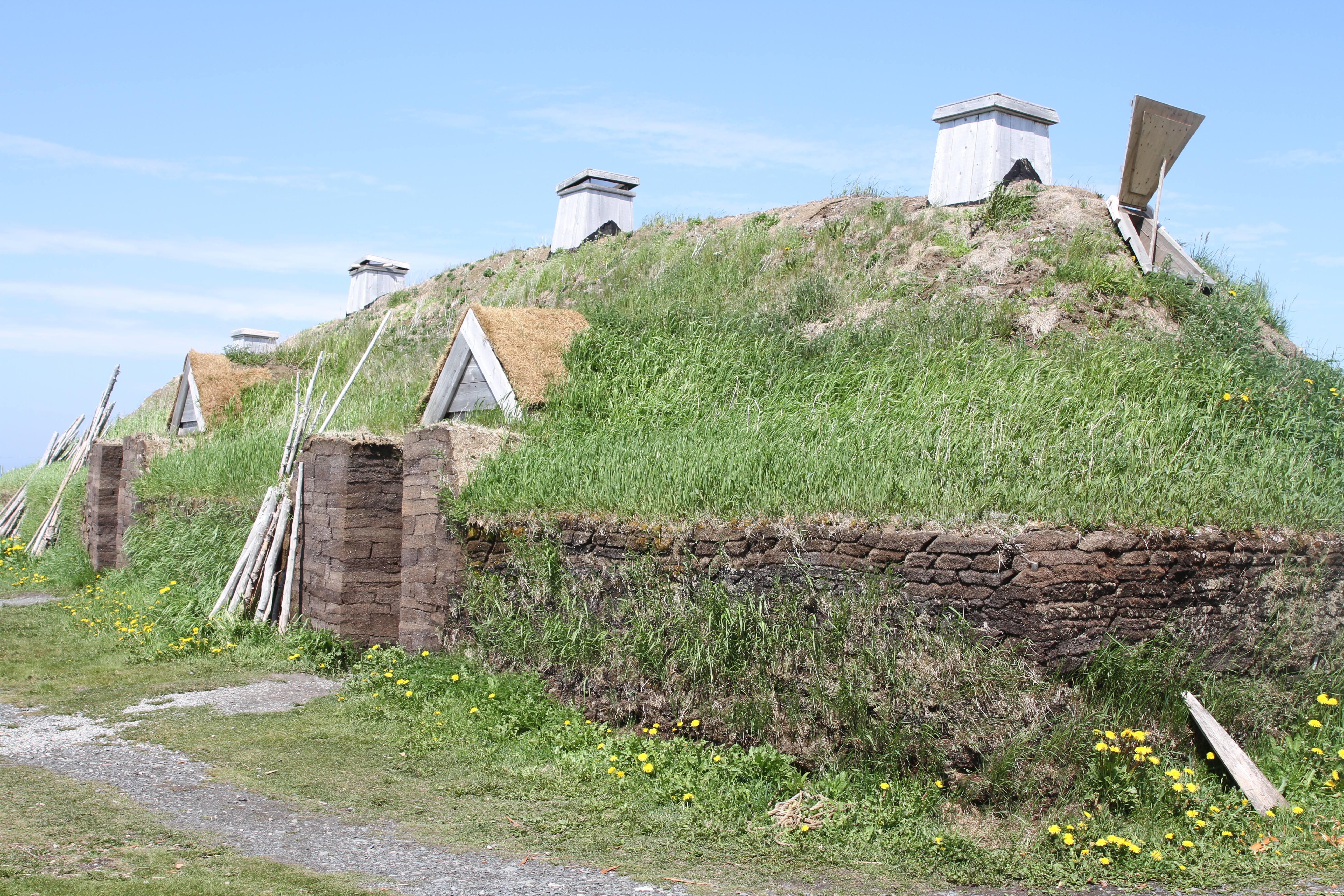 They had a separate small living building called the Slave's Quarters – most likely Irish.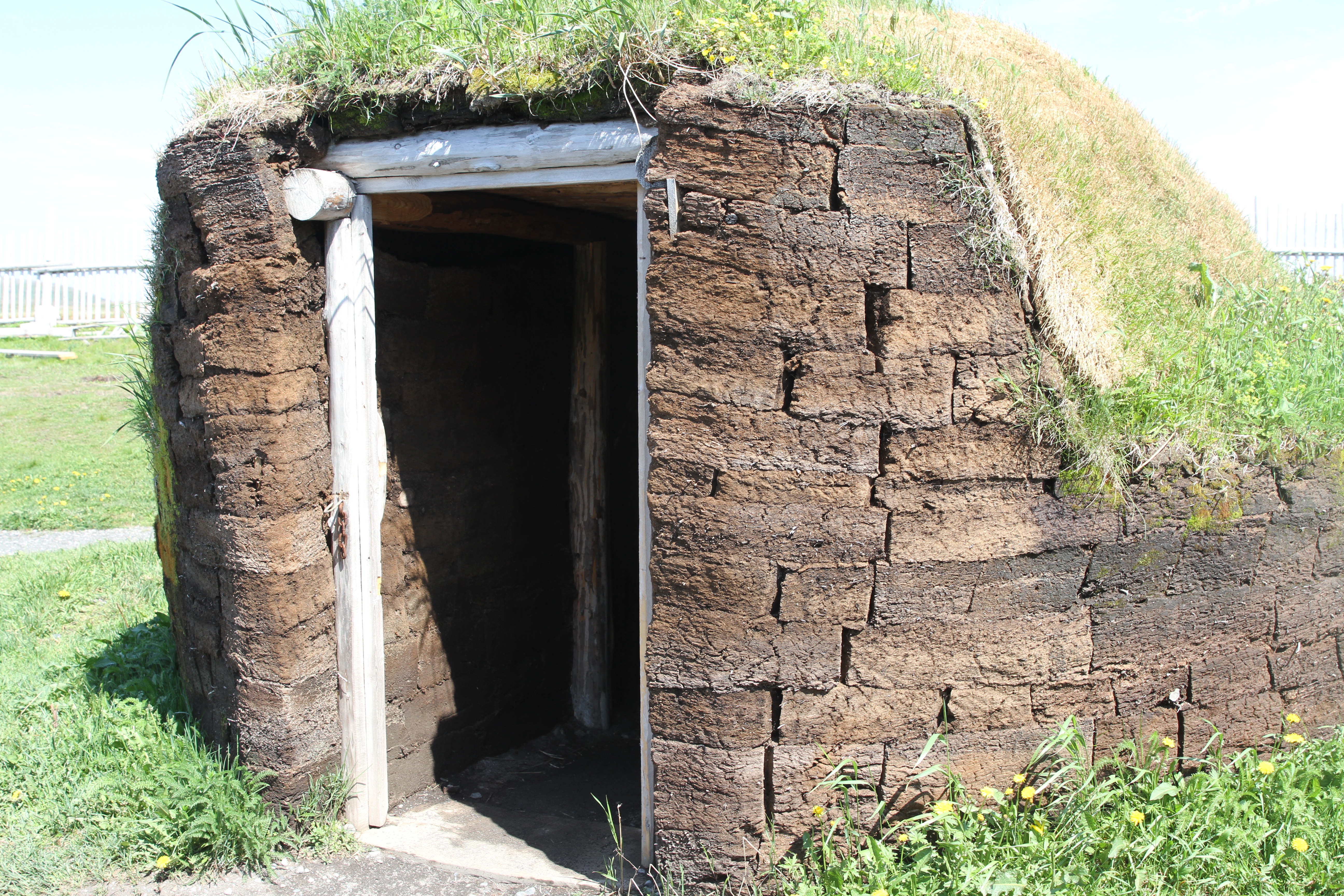 It still had thick walls but would have lacked the warmth of the big house.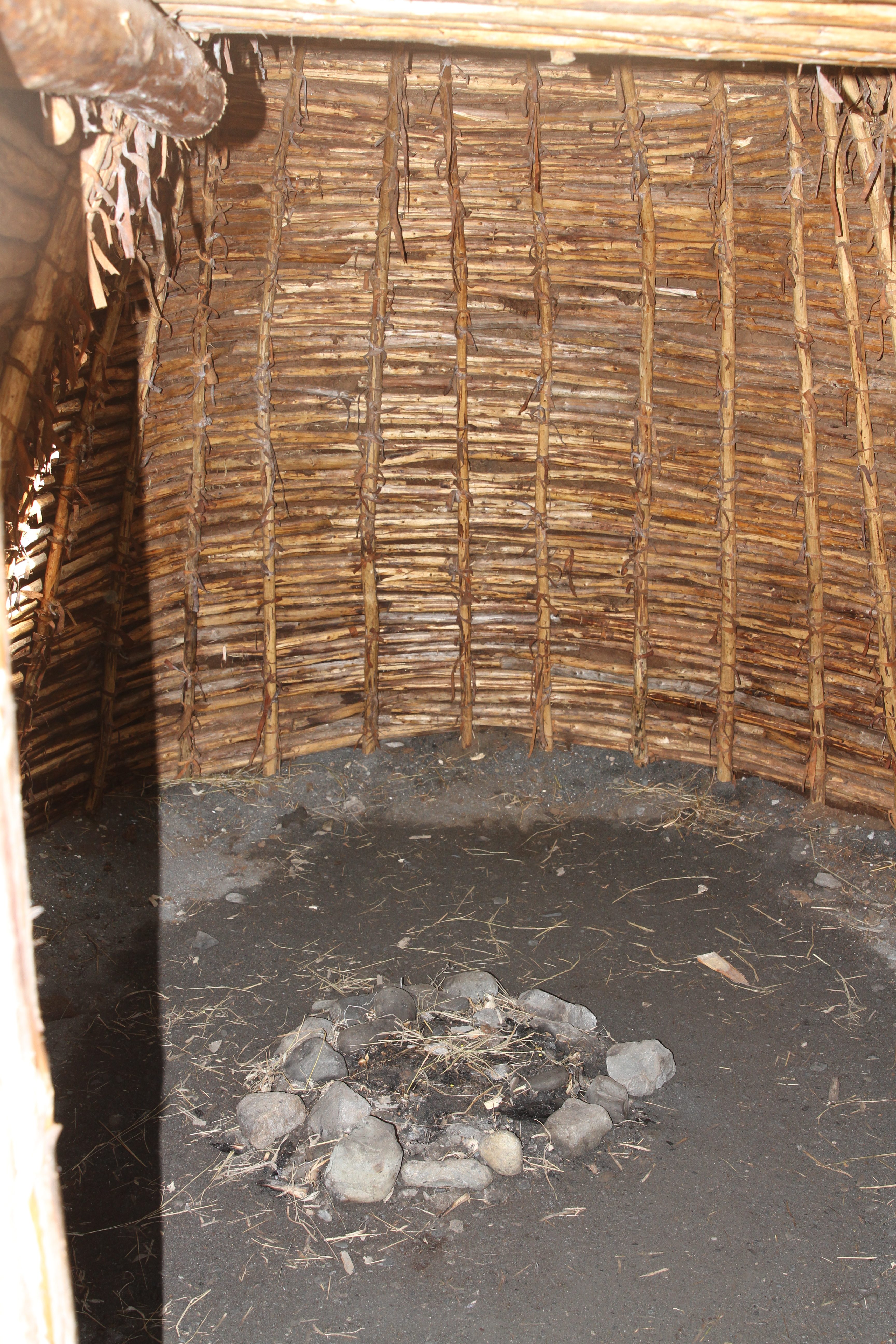 The entire settlement recreation is unique and beautiful.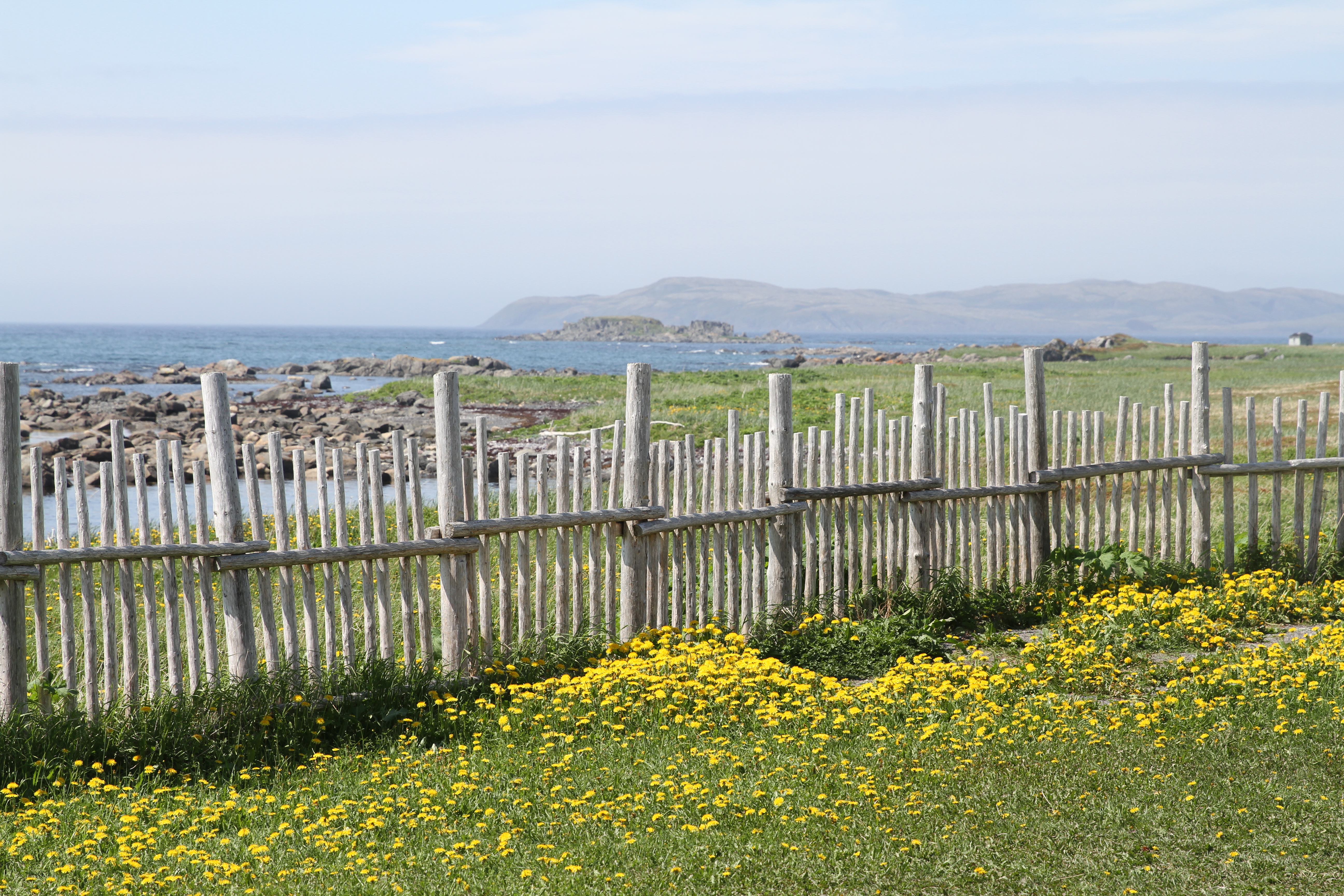 I named this post Vikings, but that is really a misnomer as Vikings were Norse raiders who would go out pillaging. These were farmers and fishers. As our guide explained, all Vikings are Norse, but not all Norse are Vikings. That being said, Vikings just sounds more fun!
They even brought an ironsmith – they would smelt iron out of the ore they found in bogs.  But the only thing they made were nails – to fix their ships.
This was to the dismay of the Native people (they have not identified exactly which group of Native Americans they were) they met here – who wanted to trade for their iron weapons and tools.  The sagas say that Lief Erikson forbade any of his people from trading any iron to the inhabitants of Newfoundland – instead the Norse traded red cloth and eventually milk.  The milk did not end up working out well as the Native people were lactose intolerant and though the Norse were trying to poison them.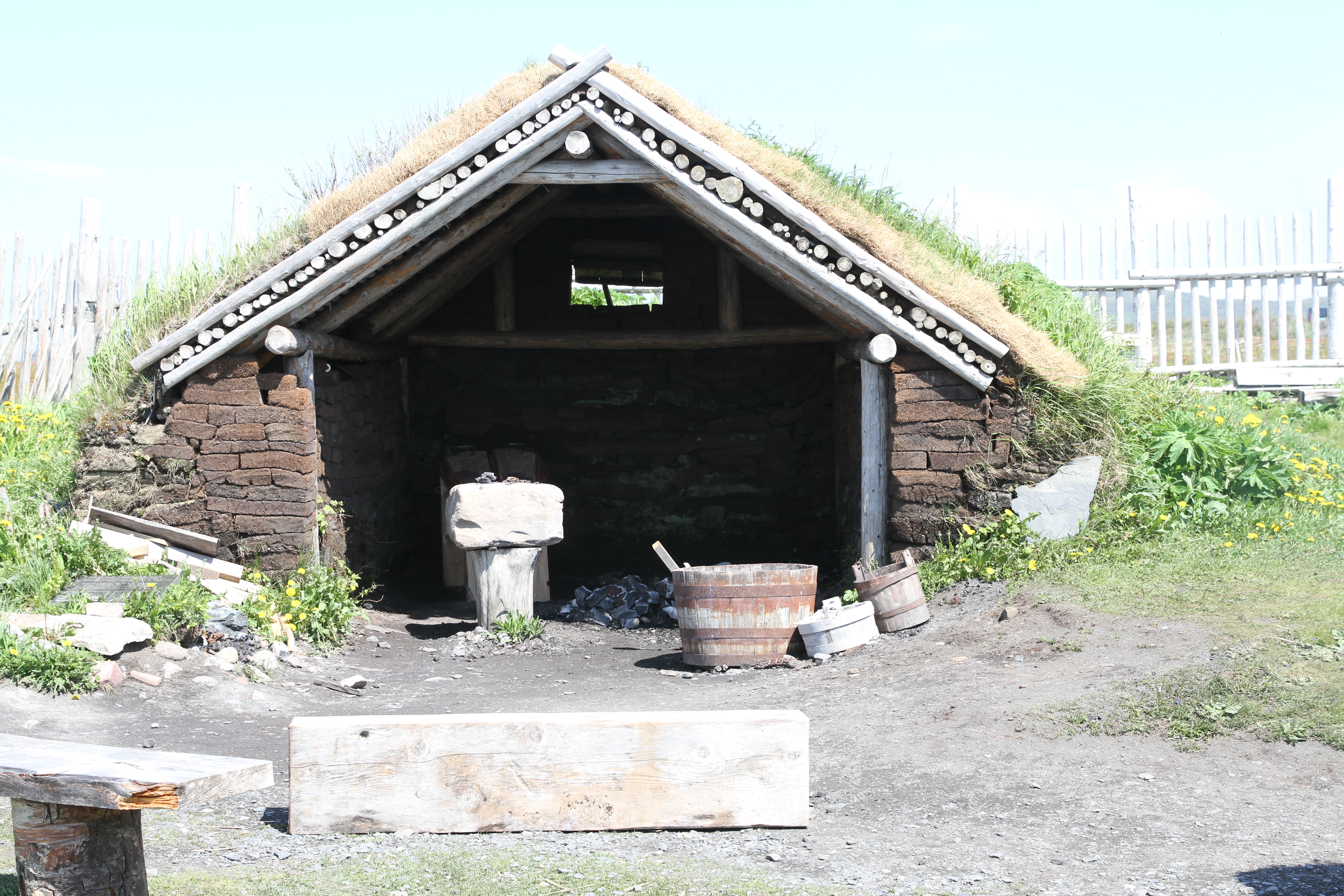 The guide told us they had done a smelt the other day, again using the same techniques as the Norse would have around 1000 AD.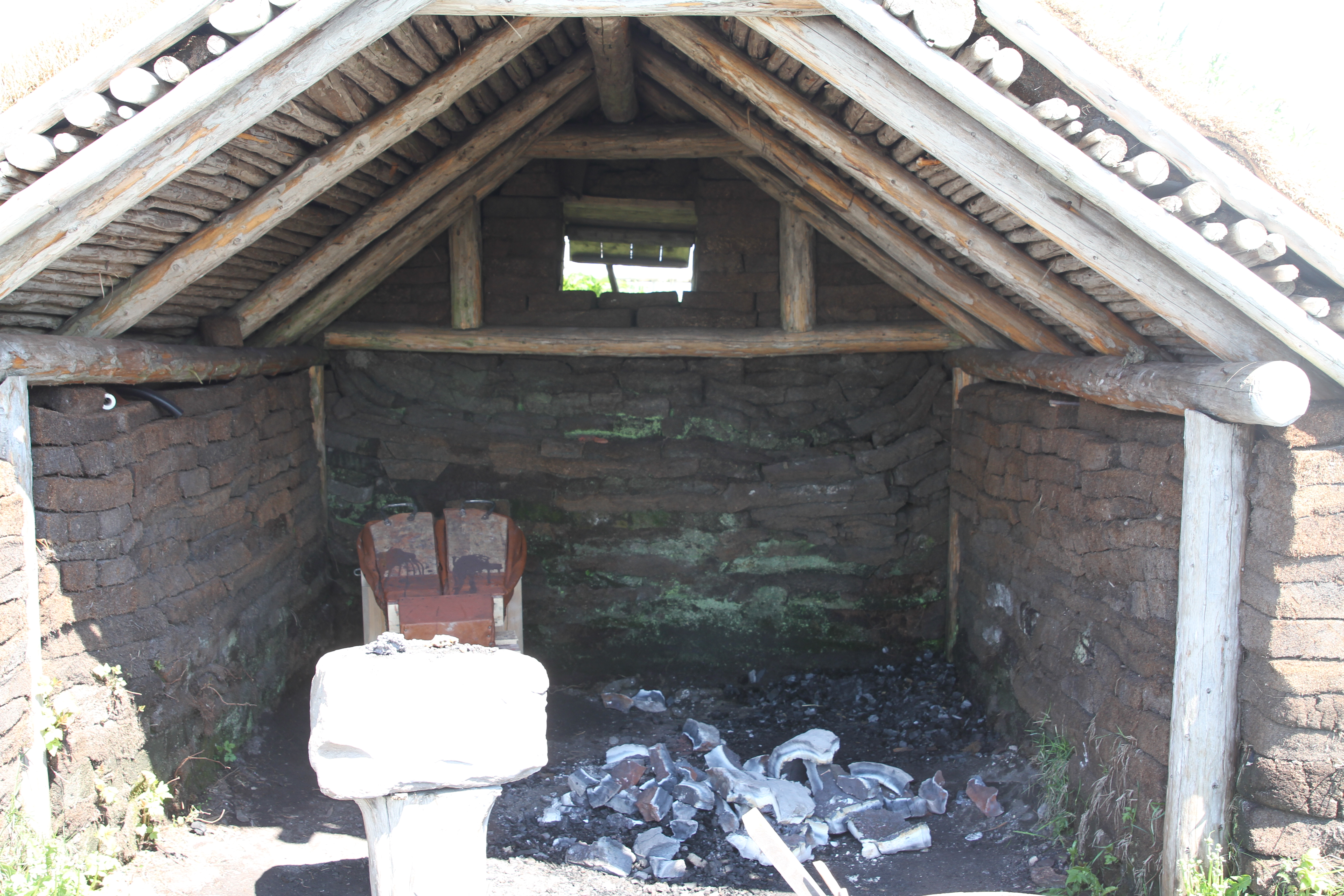 We took a scenic hike around the area and were enthralled with the unique plants, shrubs and berries that Newfoundland offers.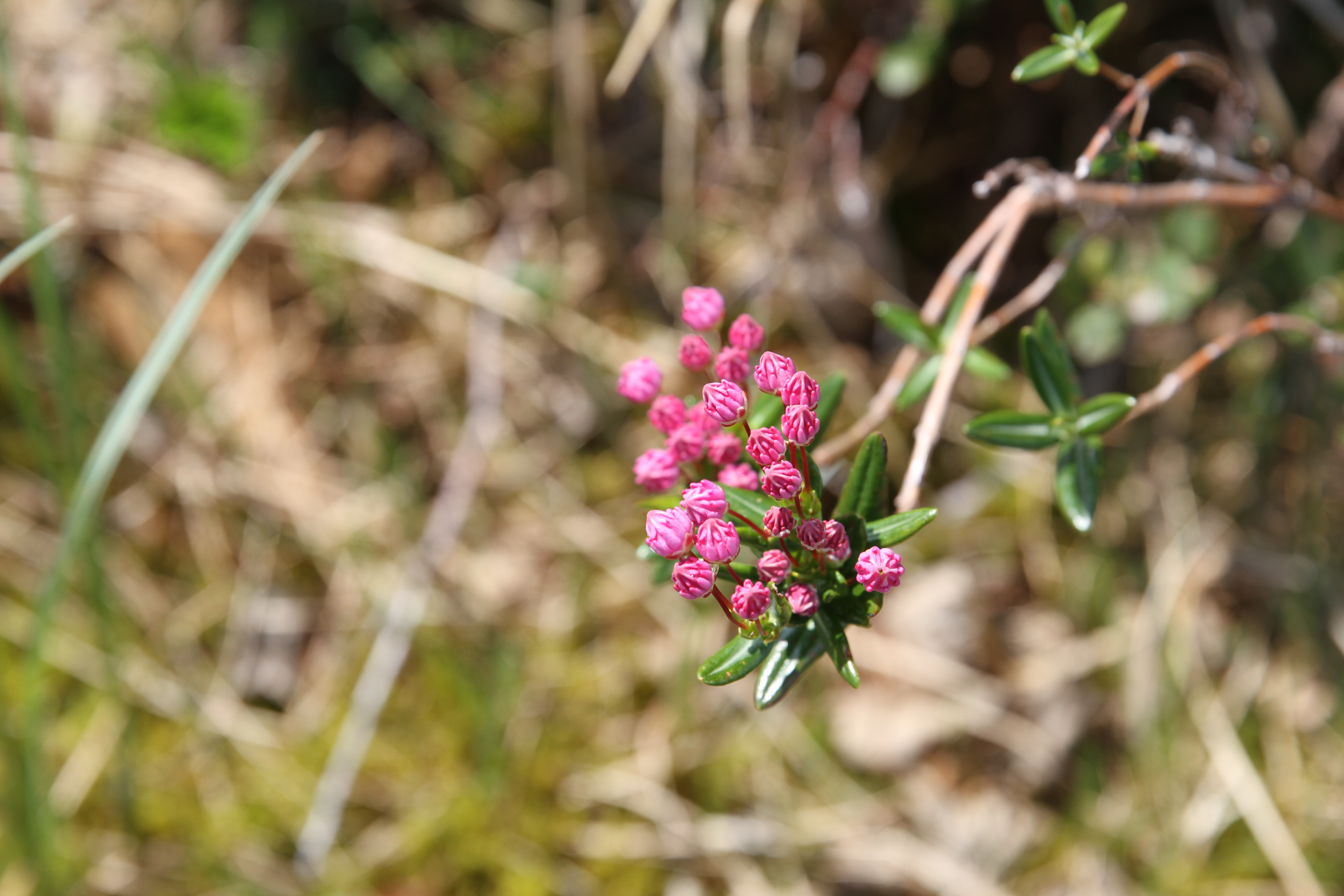 Of course we have the requisite Cynthia shot.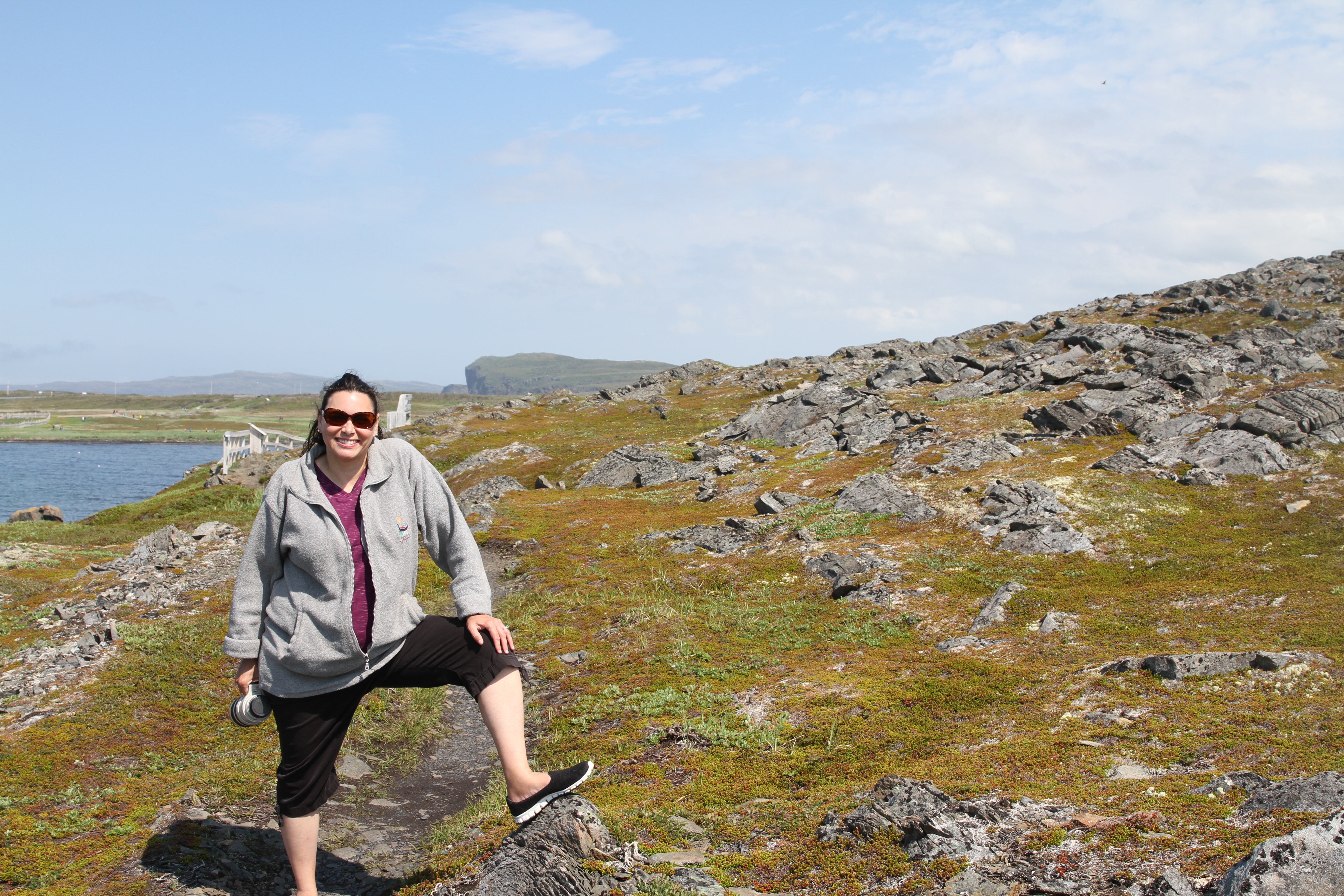 The beautiful coastline at the top point of Newfoundland.  That's Labrador on the horizon.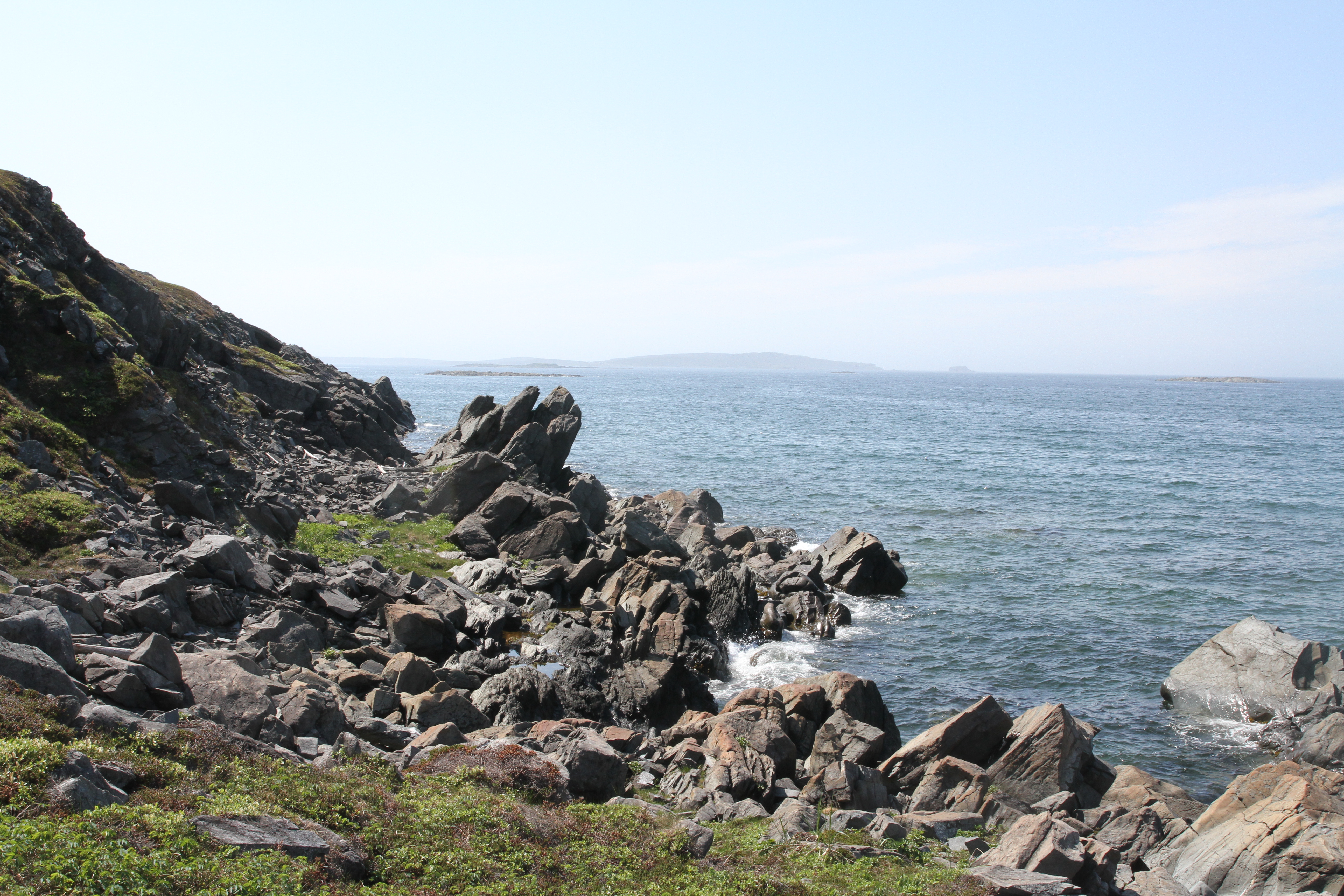 Our neighbors at the Viking RV Campground were a fabulous couple named Lee and Barb and they have visited Newfoundland for years to, in part, photograph the unique flora and fauna.  They shared some of their vast botanical and photography wisdom with us, which was very appreciated.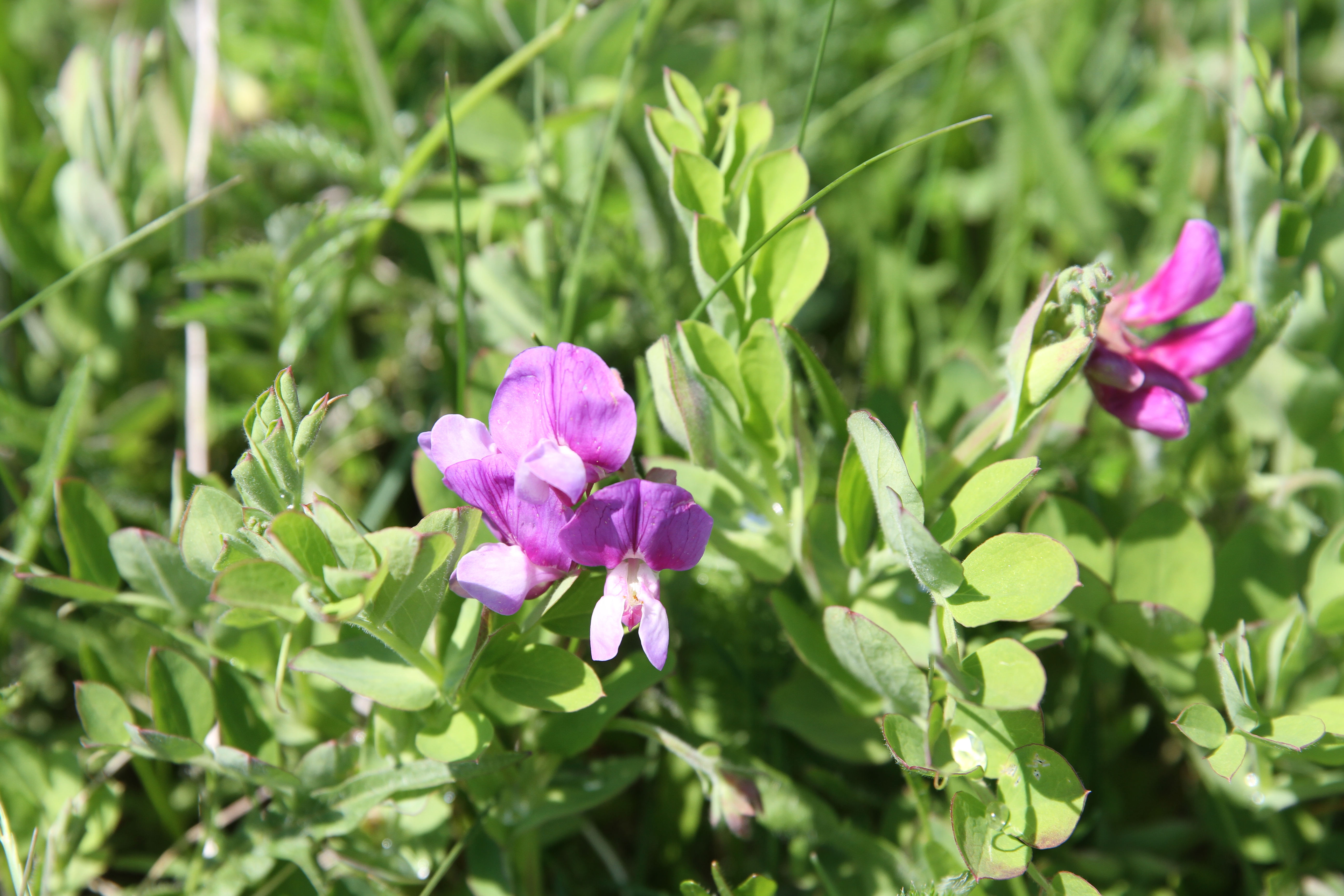 Barb helped us identify Roseroot, which we knew was a succulent but couldn't find a name.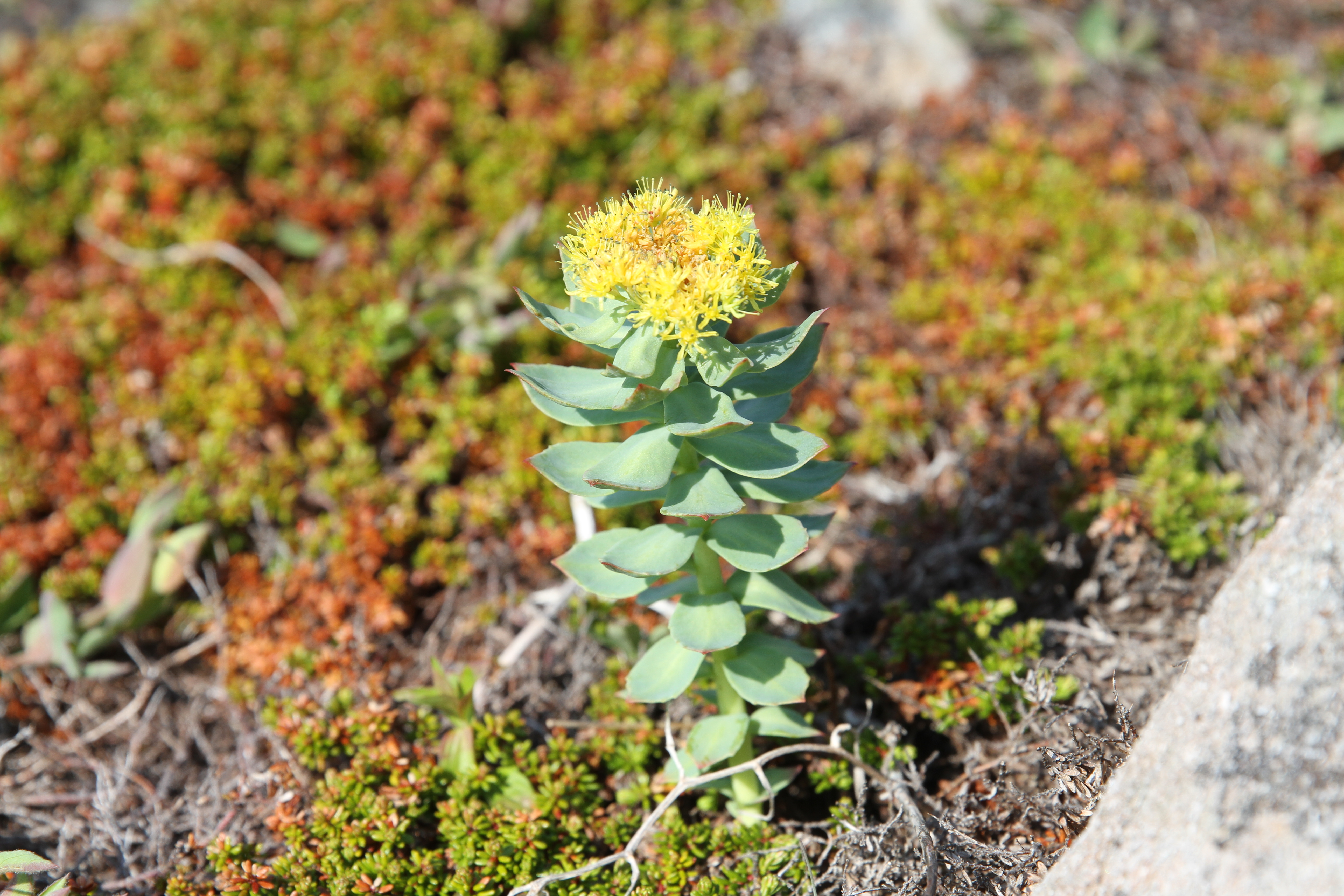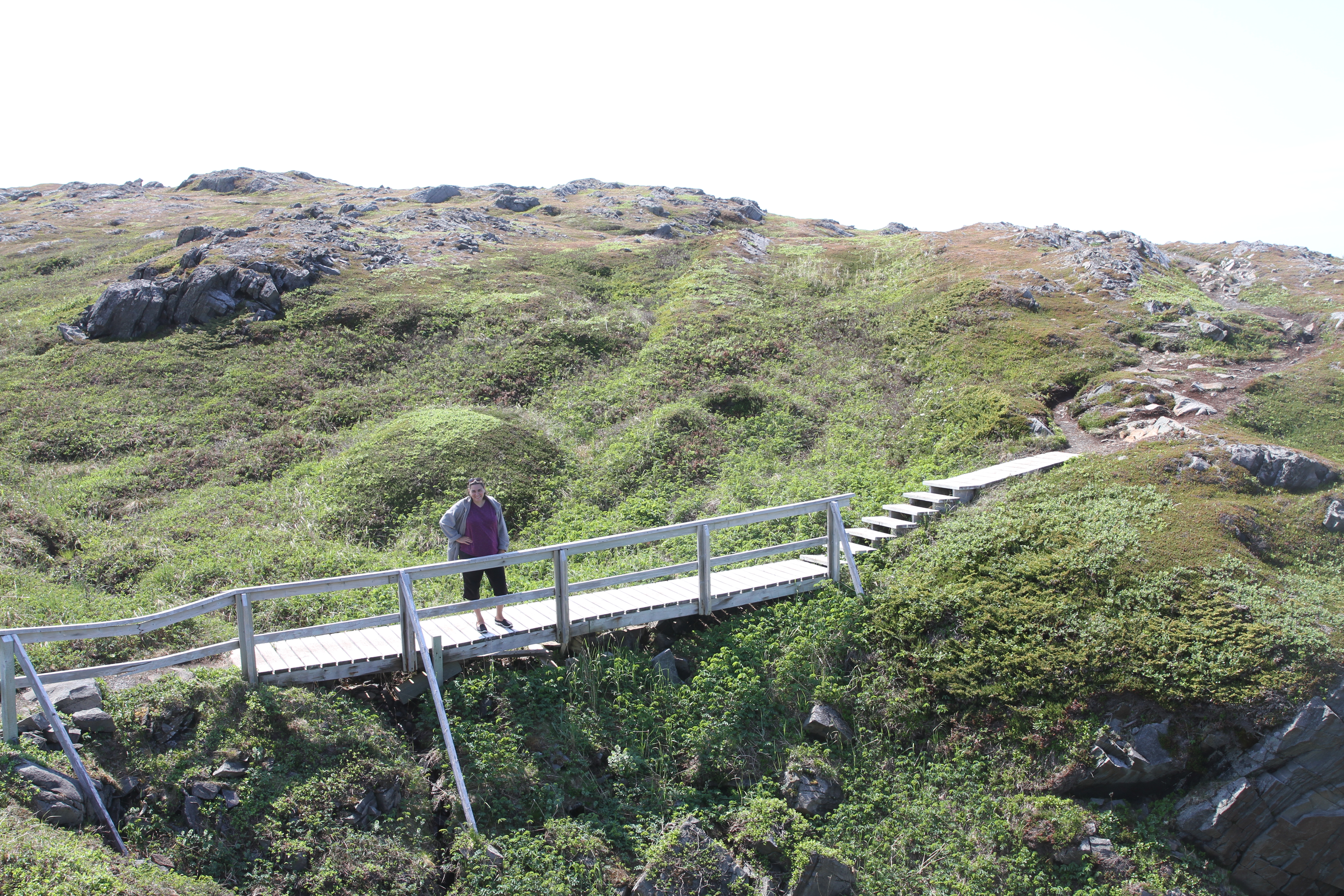 The scenic route back took about an hour and there were lovely sights throughout.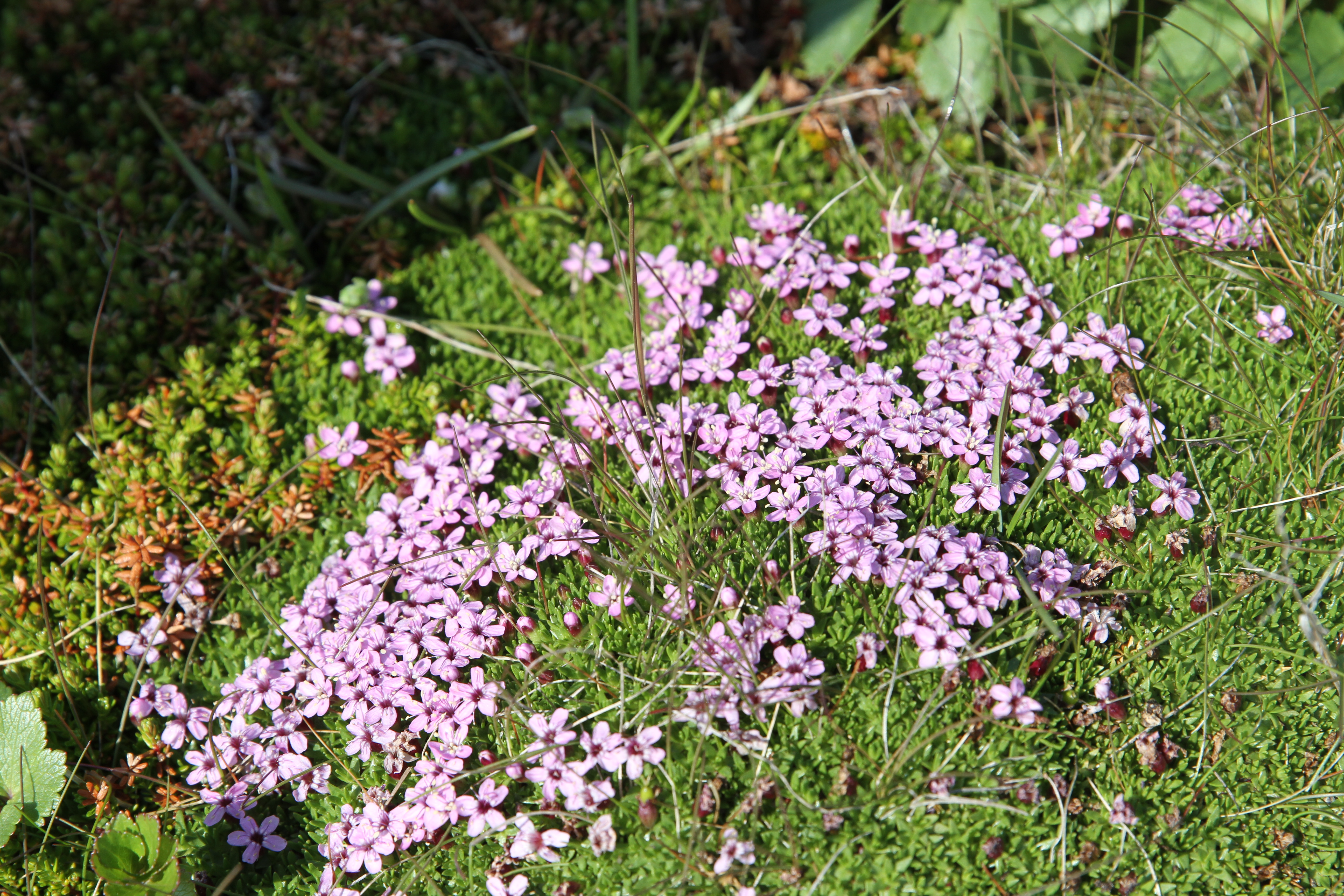 And this cute white flower.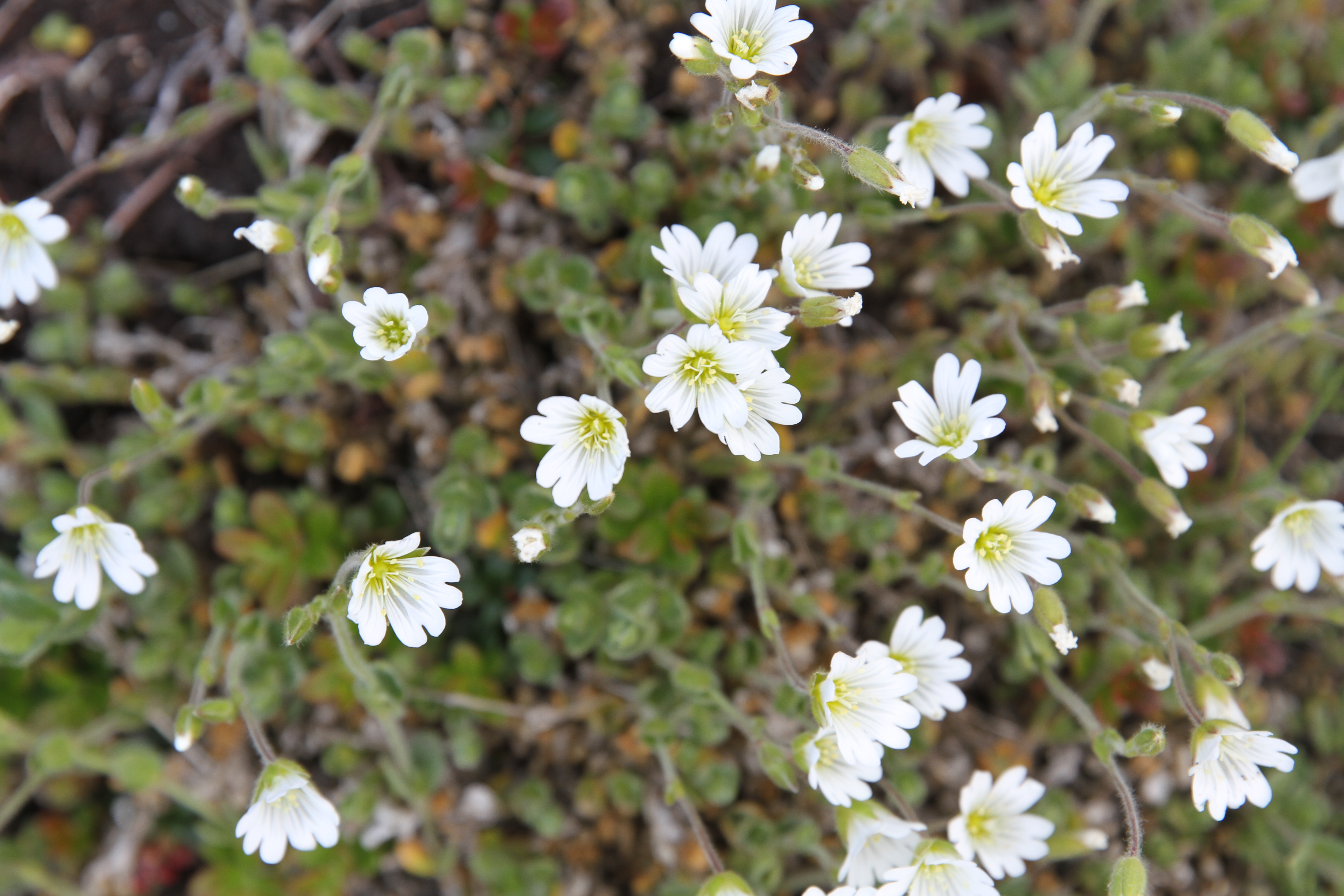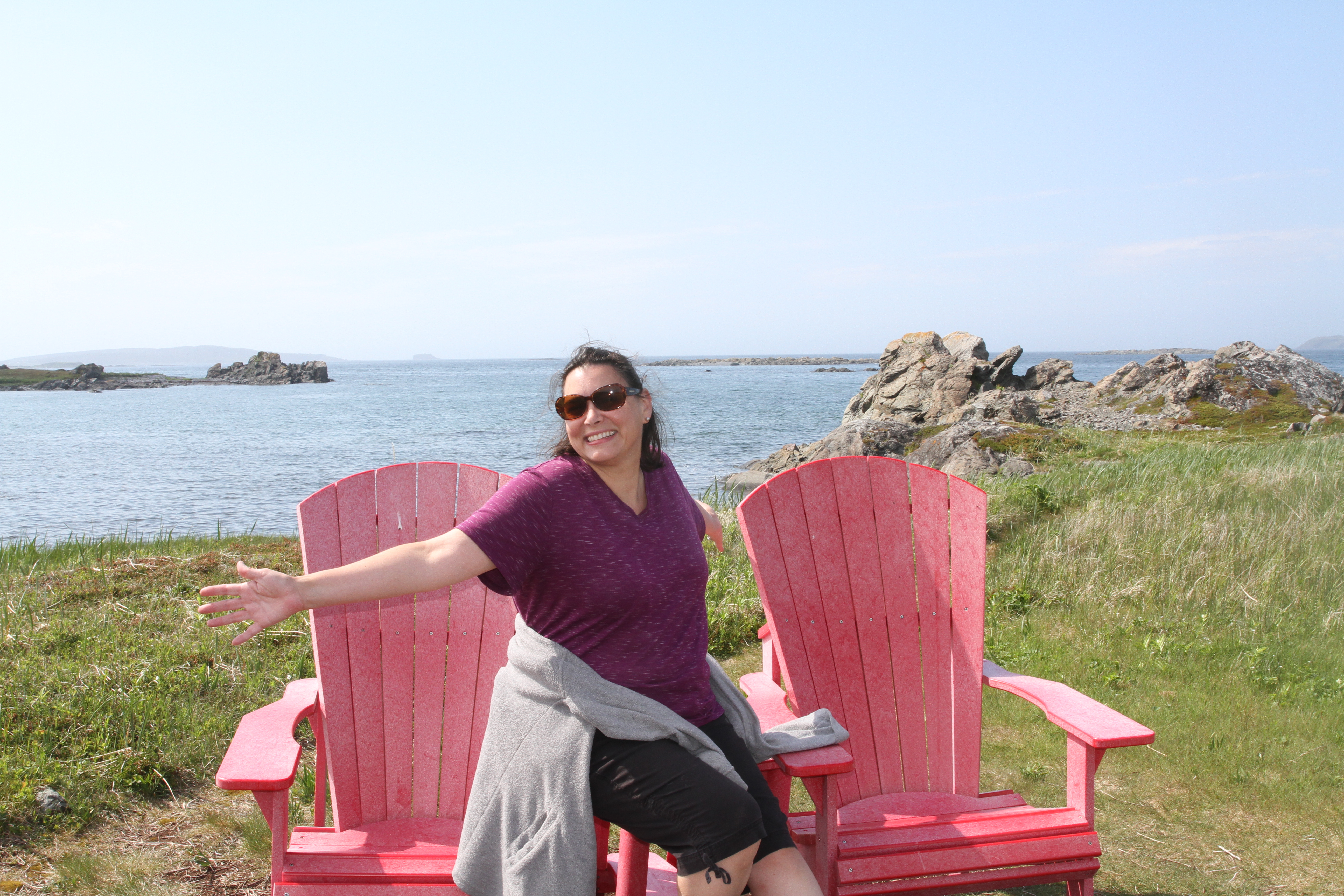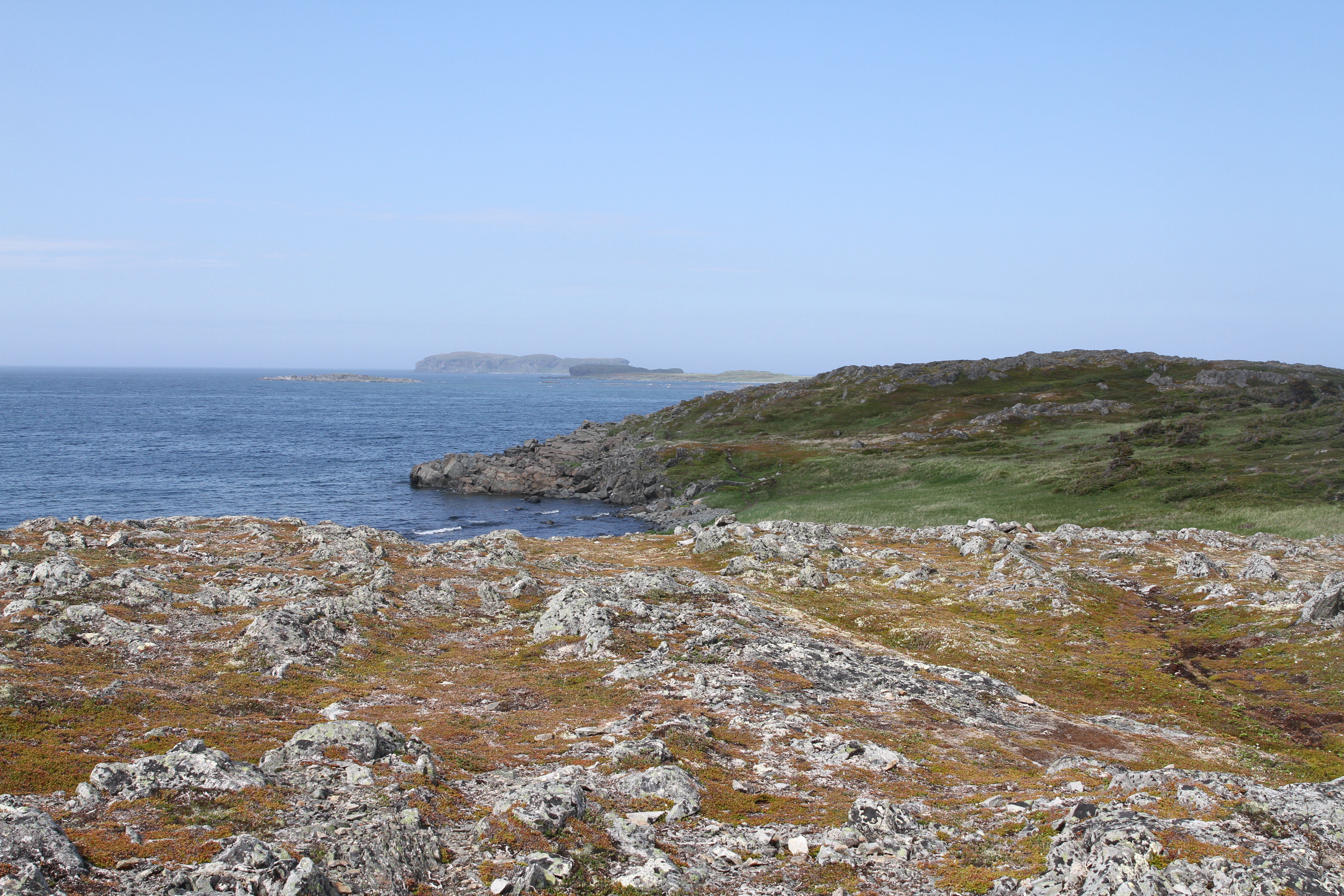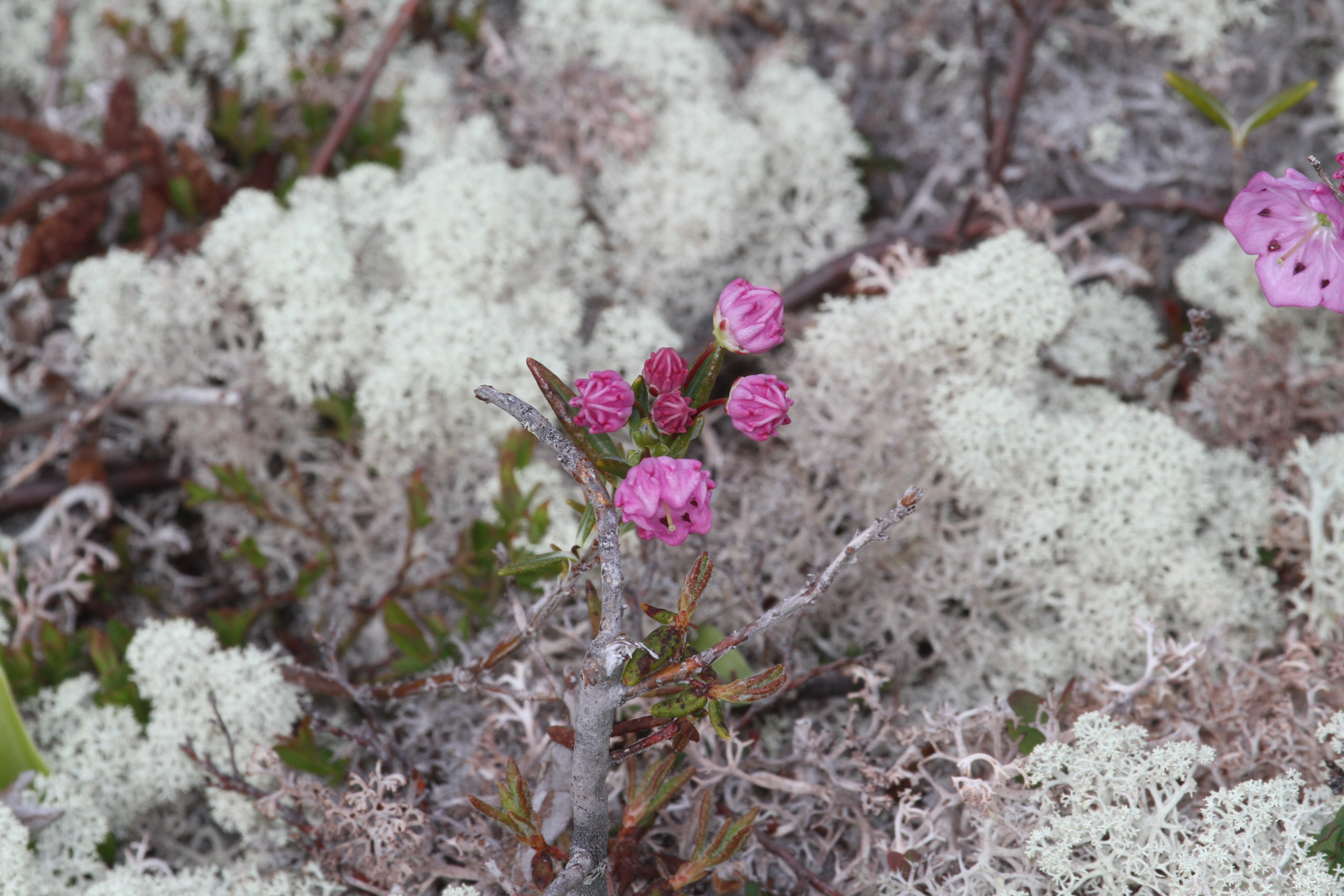 Almost all of these flowers we saw multiple times throughout our walk, but I only saw these funny things once.  They look like little cotton moptops!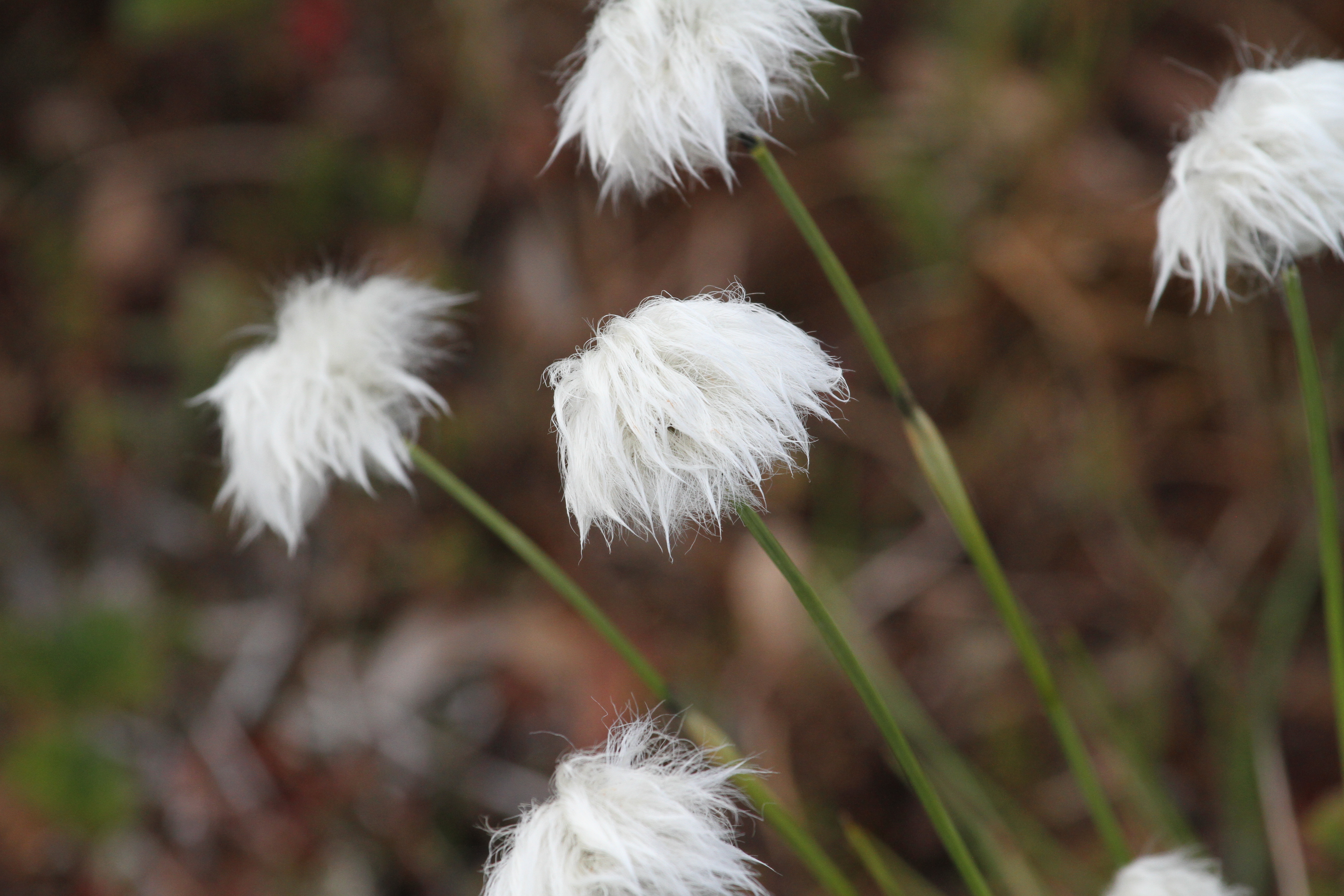 We had some other pretty views.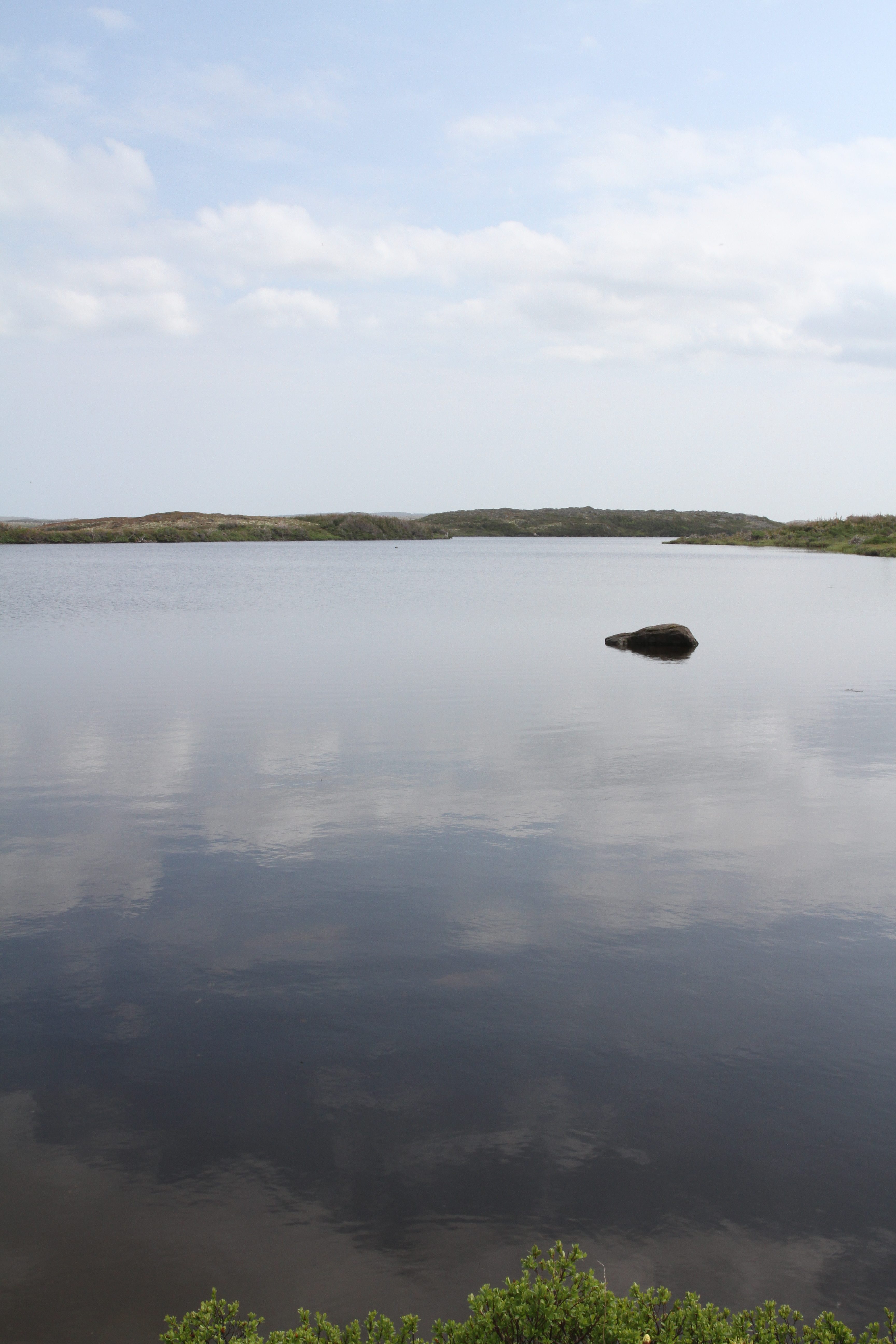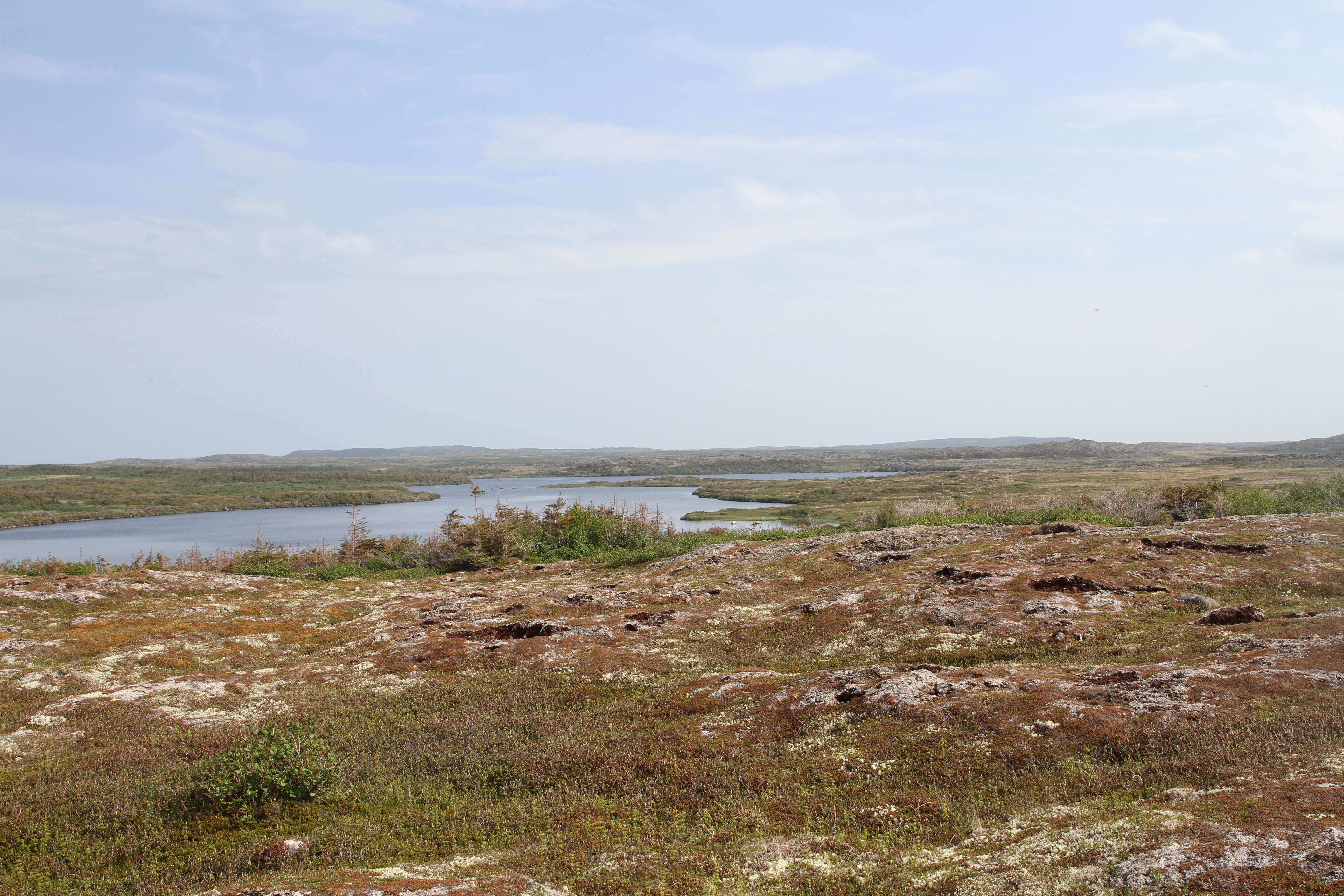 And once we got back to our campsite, we had a great sunset!  (At 9:30 or 10:00 pm of course).