Post by Cynthia; Photos by Bobby
We left Goose Bay, continuing our Trans Labrador Highway venture by heading toward Port Hope Simpson.  Along the way we had some lovely views – and another bear spotting!  We couldn't get as clean a shot this time, but here's a shot of our shy new friend.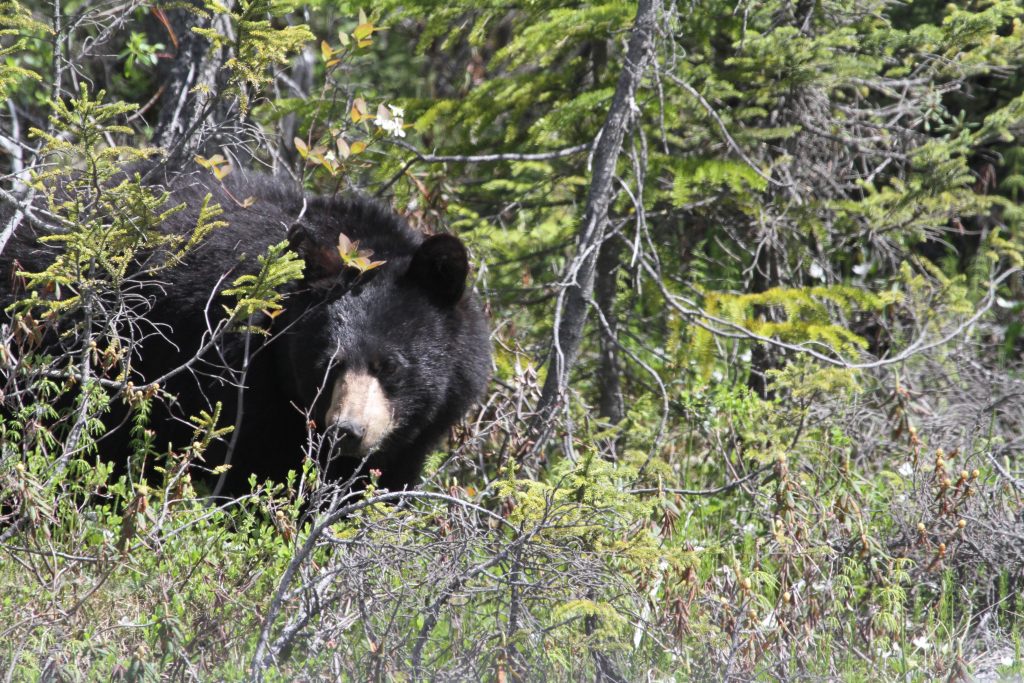 We crossed into Newfoundland Standard Time Zone (.5 hours ahead of Atlantic, 1.5 hours ahead of Eastern and 2.5 hours ahead of Central).
We stopped at Port Hope Simpson to get gas and asked the clerk if she knew of any nearby campgrounds or could recommend a good parking spot for us to overnight in the camper.  She told us the next town up, Mary's Harbor, had a campground.
We happily drove the additional 48 kilometers to Mary's Harbor, pulled up to the main store and Bobby asked the gentleman there whether there was a campground in town.  The clerk laughingly replied, "Good God, No!" in what Bobby thought was an Irish accent – more on that in a moment.  He told us, though, that we could park anywhere we found a spot and suggested the parking lot at the school.  Which is where we stayed!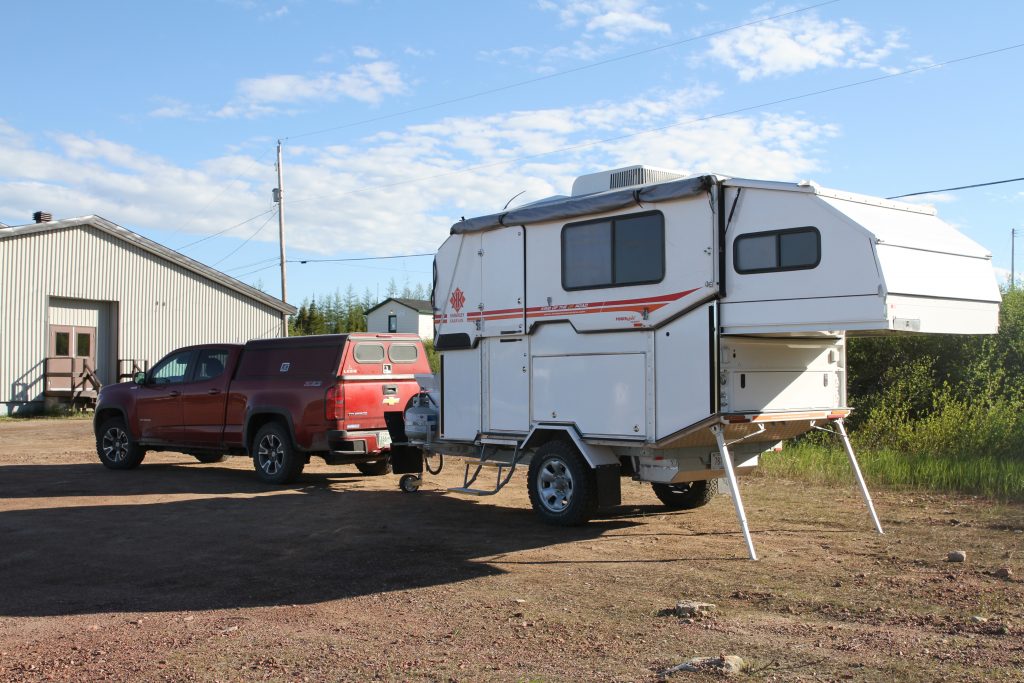 We had a yummy dinner from foodstuffs at the store, had some pretty views in town, and slept well.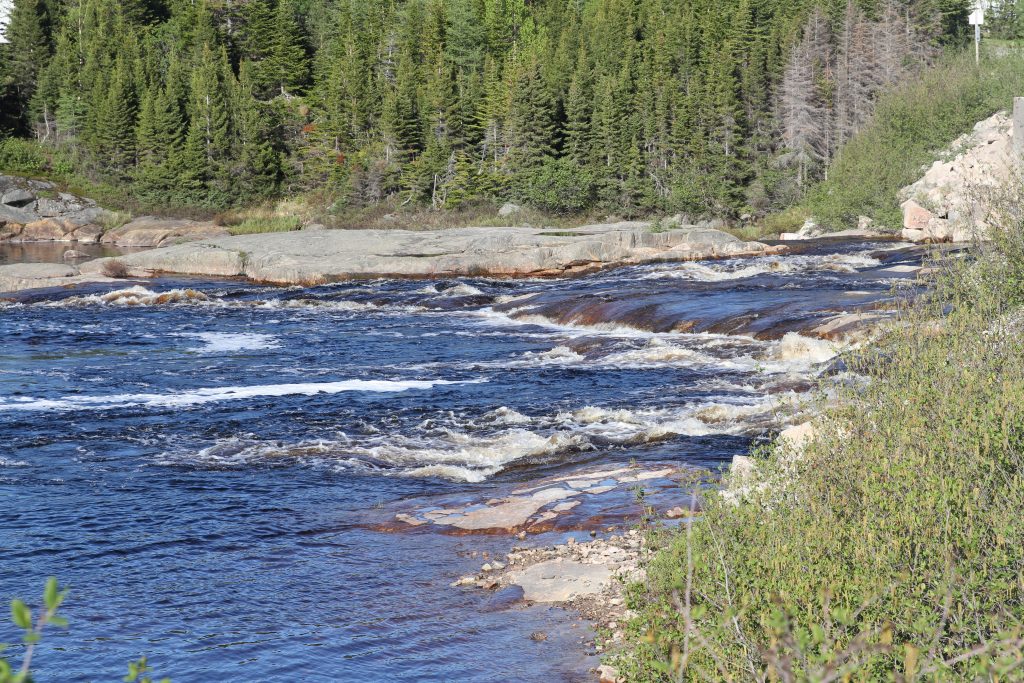 So, a word about the accents we have been hearing in Labrador.  We heard what sounded to us like Irish and Scottish tones, which is understandable when you learn about Newfoundland English, which is a number of dialects that can be heard around Newfoundland and Labrador.  It's very charming to our ear, but we must sound so strange to people here.  We start talking and get a lot of, "Where are you FROM?"
The next day we drove on to Red Bay, a UNESCO World Heritage site.  Red Bay is the site of the first industrial efforts in North America.  In the mid-16th century, Basque fisherman came to harvest right and bowhead whales, establishing a whaling port in Red Bay to produce oil that was sent back to Europe to light lamps.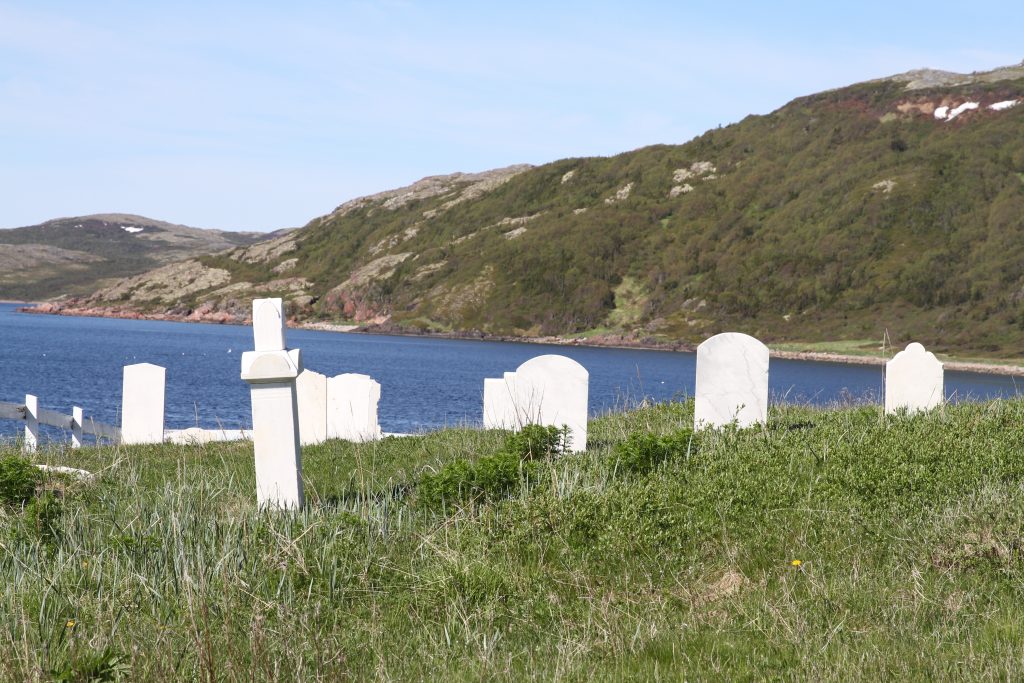 The museum at the site was fascinating, and we traveled a few minutes by boat to Saddle Island to walk around where numerous archeology finds had unearthed a 17th century boat,  rendering ovens, an ancient cemetery and more.
We walked the trail around Saddle Island, which was populated by gulls and ducks (and the skeletons of thousands of sea urchins picked up by the birds!).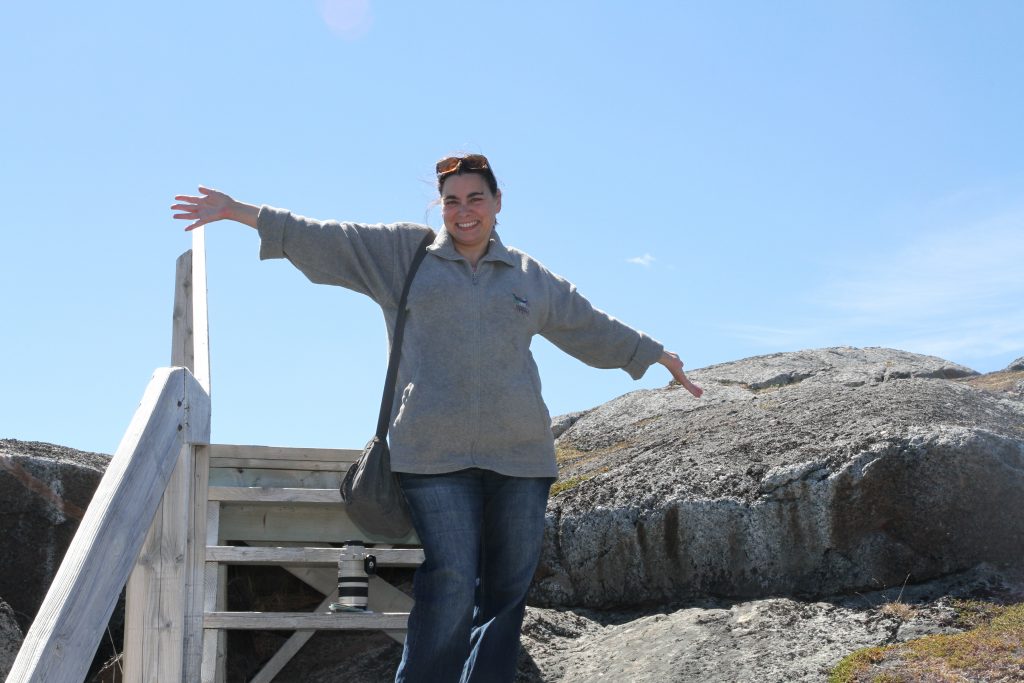 By the way, as you all have been dealing with this heat wave, we have been chilly.  It's been lovely!
We even had a view of an iceberg!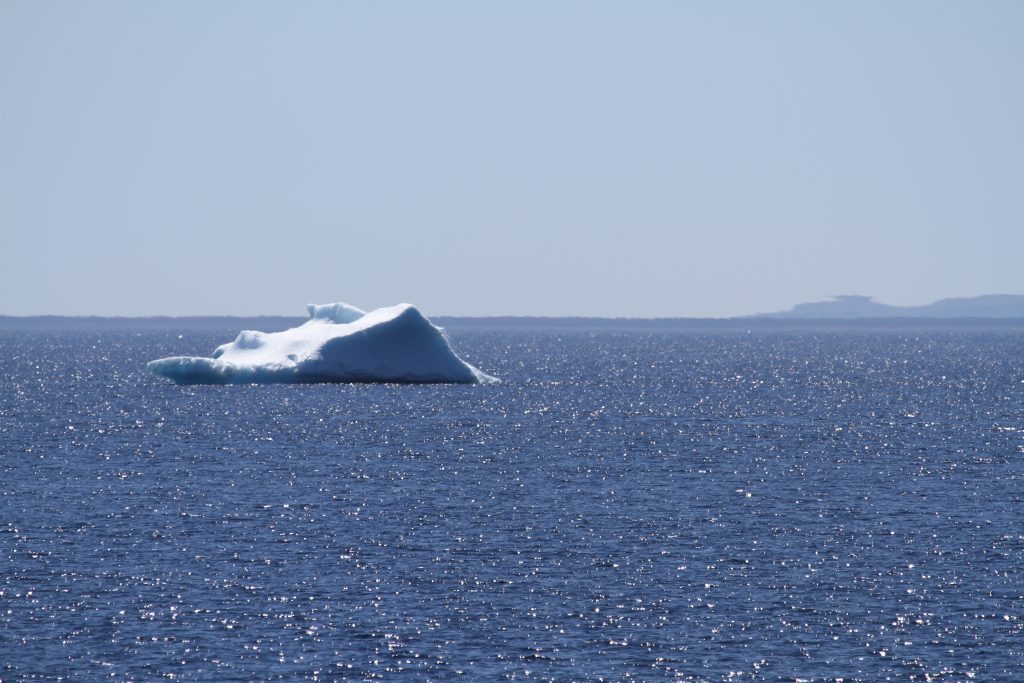 There was a lovely lake in the middle of this island in the Labrador Sea, and the lake is freshwater!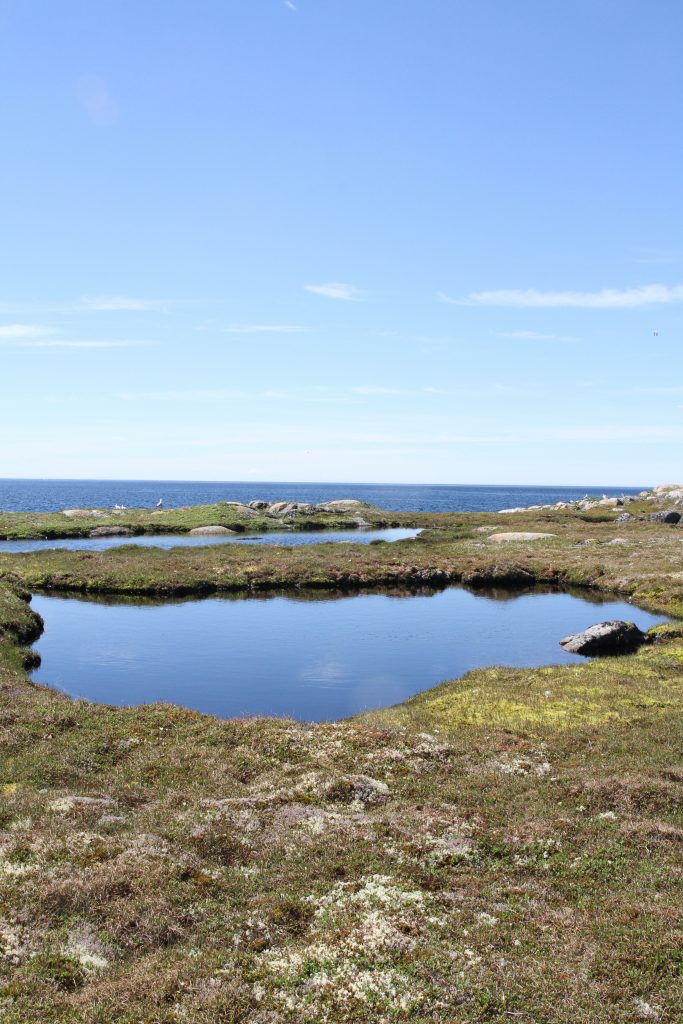 I cannot tell you how many gulls were on this island – and I don't think we got a shot of the sheer numbers, but a human definitely felt out of place.
We got back on the road and had some more lovely views.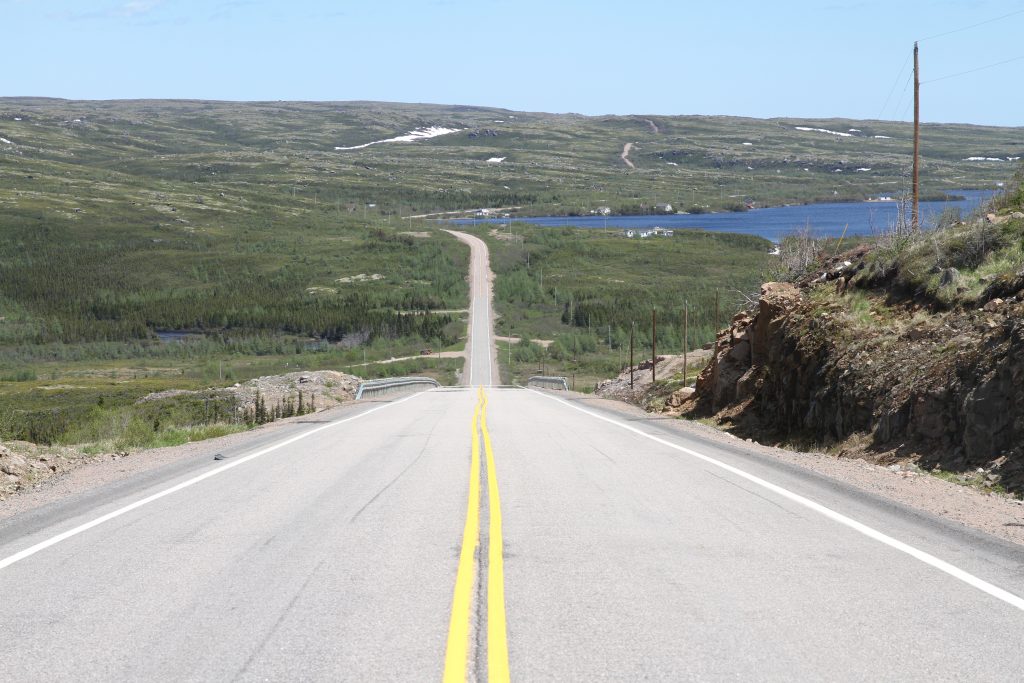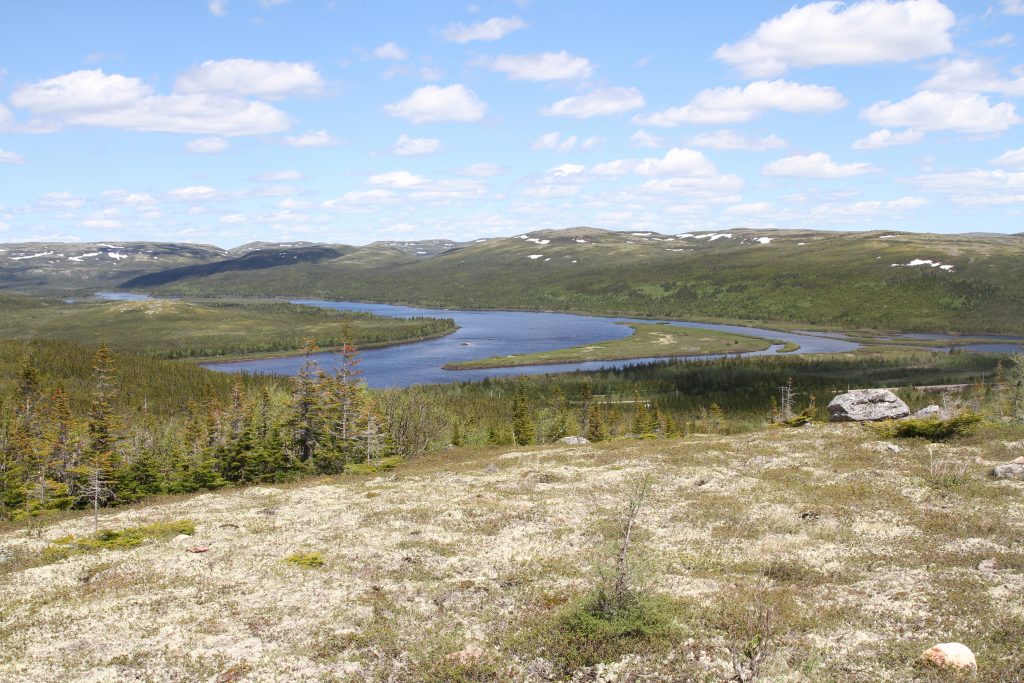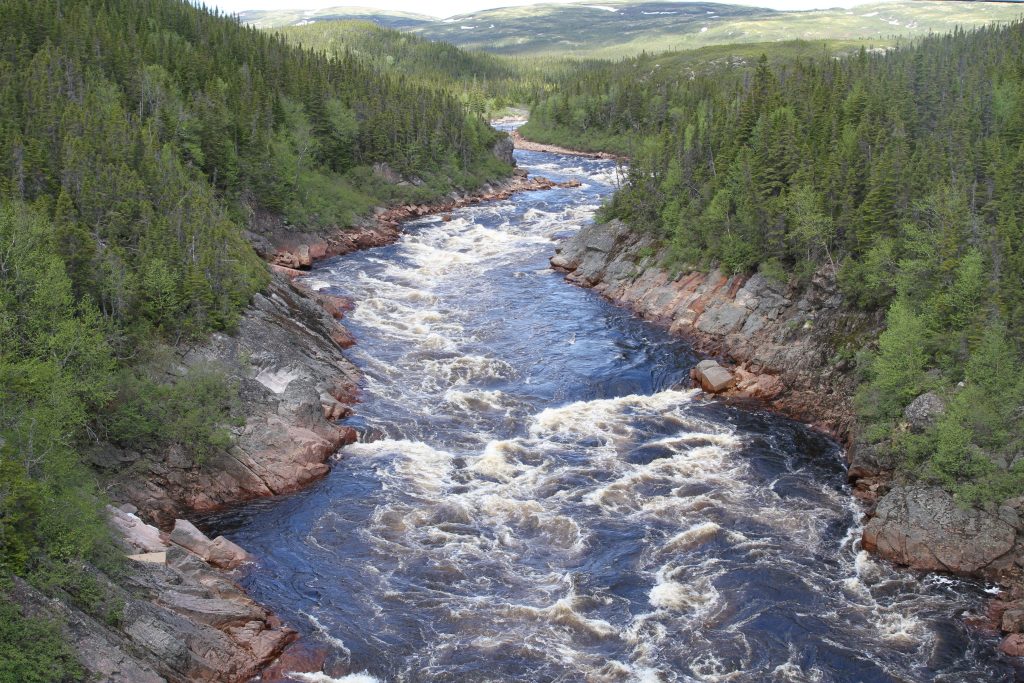 We arrive in Pinware where there was a provincial park that had a campground.  We checked it out but had also seen a sign for RV spots at Oceanview Resort a little further down the road.  The park didn't have hookups, or wifi or great bathrooms near the spots available so we traveled down the road a bit and were glad we did.
We booked two nights at Oceanview Resort , which is a lovely hotel with cottages, a restaurant, and the friendliest staff.  While we had a spot with hookups, we spent a lot of our time in the hotel lobby for the stronger wifi connection; we also ate almost all our meals in the restaurant.   I particularly enjoyed the local berries – bakeapple or cloudberry is quite yummy.  They also have lingonberries, which they call partridge berry.
We enjoyed it here so much we extended our stay for two more nights.  We were both exhausted and used the time primarily to relax.  But we did go out exploring a little.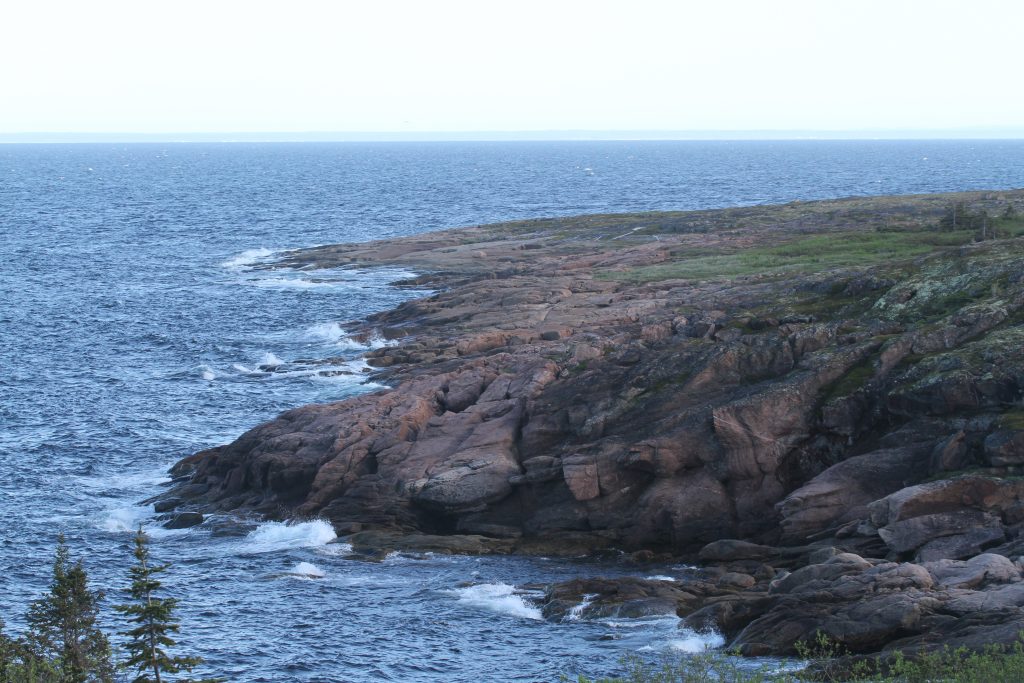 The first night we were there we went to the harbor to get pictures of an iceberg floating by.
We also saw whales!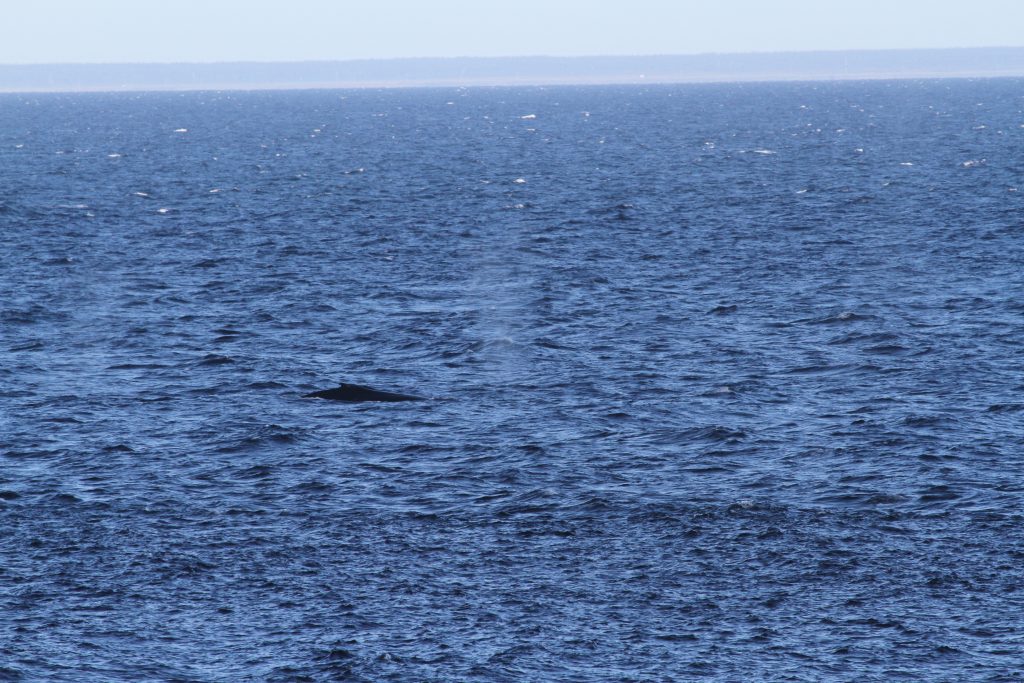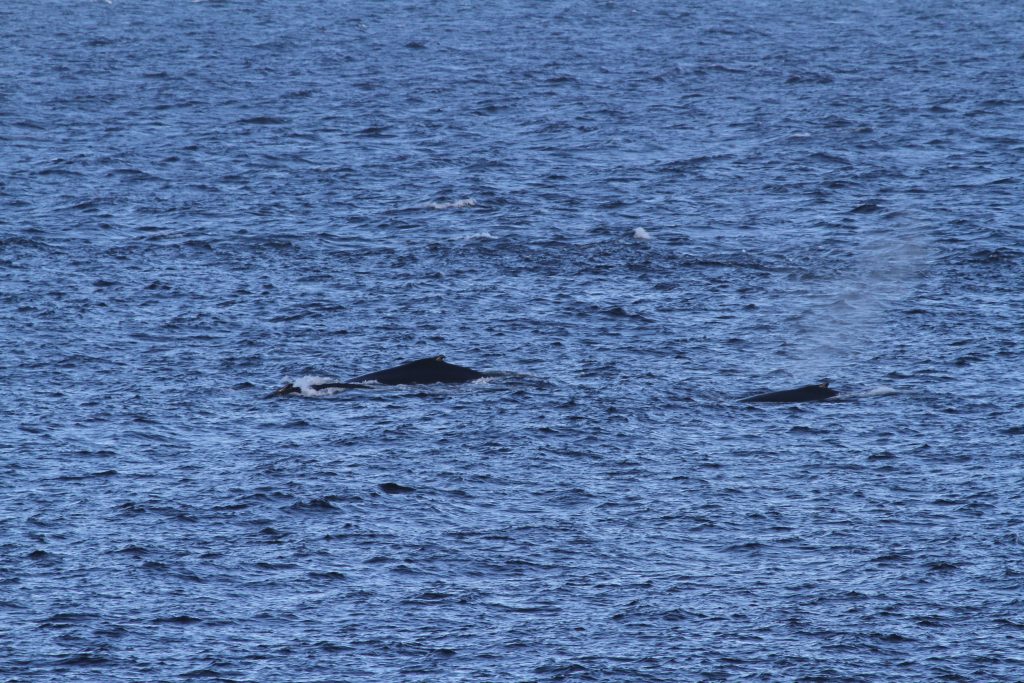 And a herd of seals!  Truly, a group of seals is called a herd – oddly what I called them instinctively when I saw them in the water.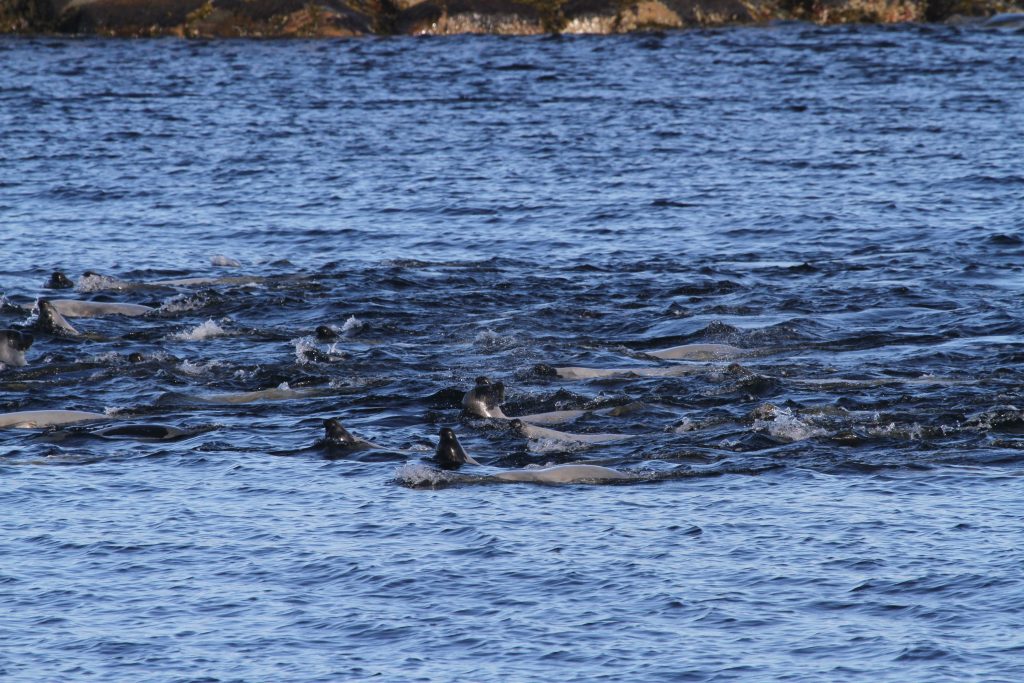 We also traveled the road a little further to Blanc-Sablon (crossing back into Quebec) where we will take the ferry to Newfoundland.  Just past there is a beach and Île aux Perroquets (Parrot Island), a tiny island in the Gulf of St. Lawrence, that is home to the largest breeding colony of the Atlantic Puffin.  You can't make them out in this photo but all those little dots are supposedly puffins.
And there was a whale there as well.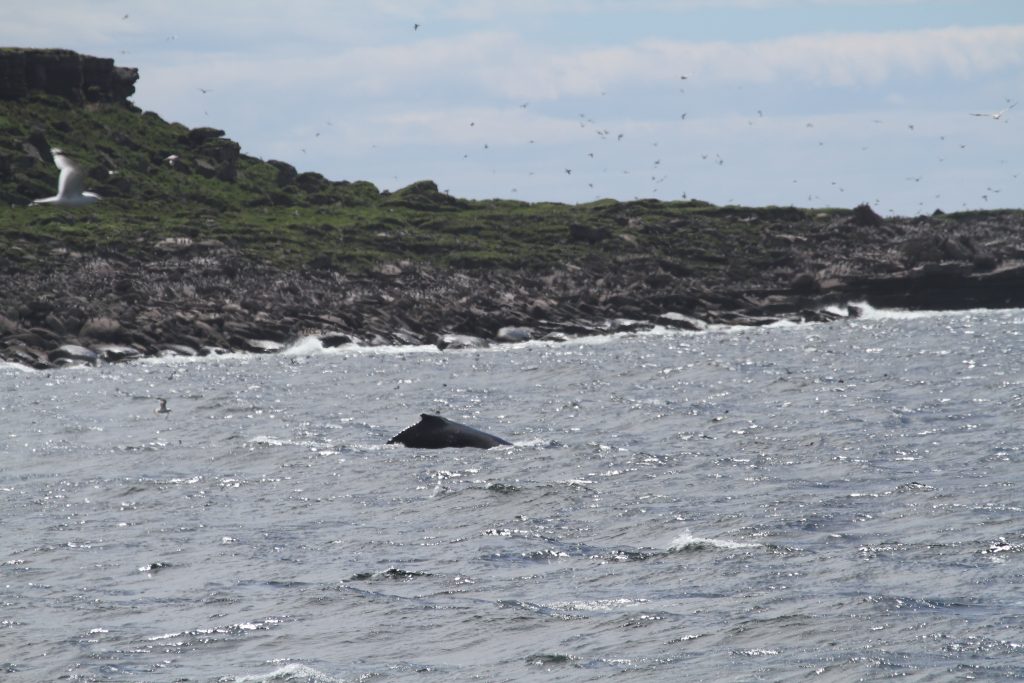 And we saw more icebergs!  Not exactly an everyday sight (or ever, actually) in Tennessee.
We really love this area.  It's beautiful, cool, and the people are so warm.  We highly recommend a journey to Labrador!