Post and Photos by Bobby
We headed northeast out of Quebec, traveling along the St. Lawrence River.  We saw some very quaint little towns; one of our favorites was Baie-Saint-Paul.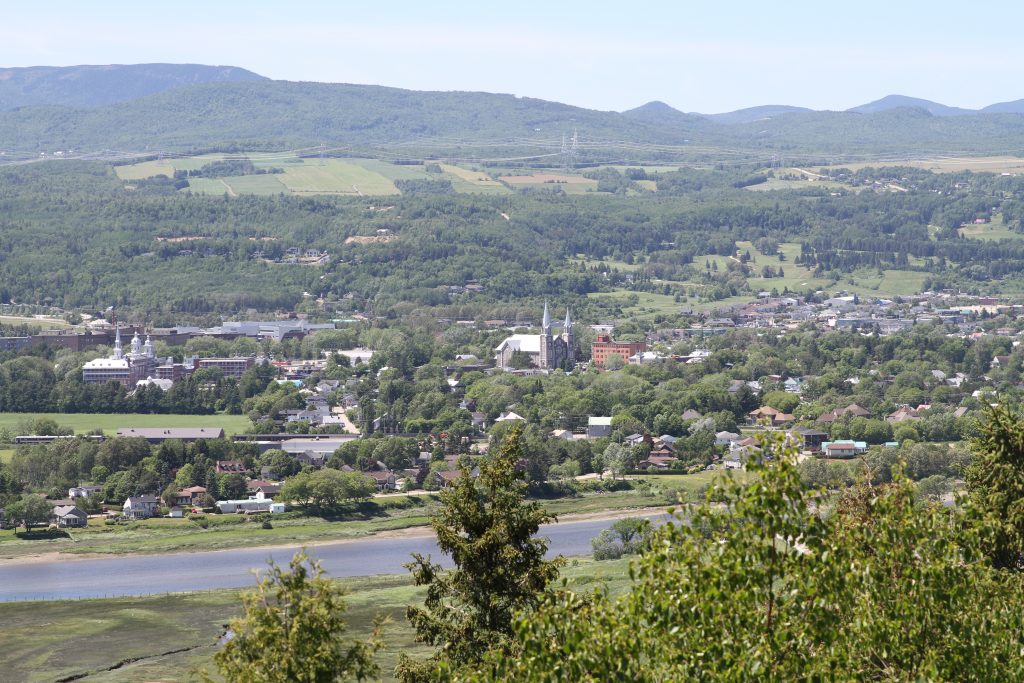 As we got into the Saguenay River area, we started seeing beautiful lakes.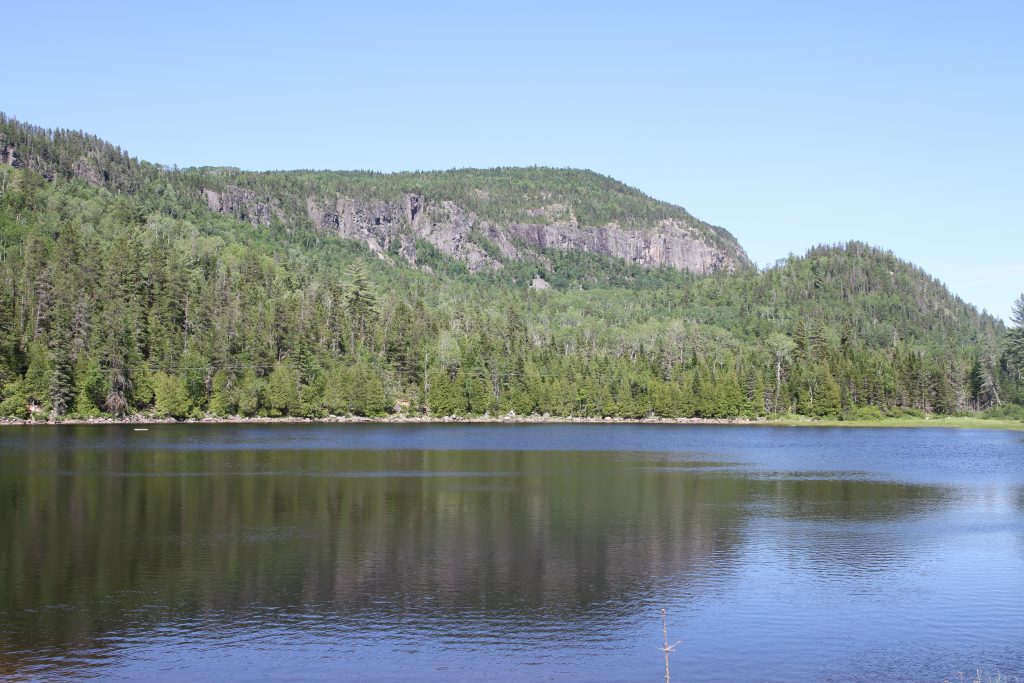 We found a little campground right on the St. Lawrence River for the night.  The bugs were fairly bad, but we did get a great view of a nearly full moon rising over the river.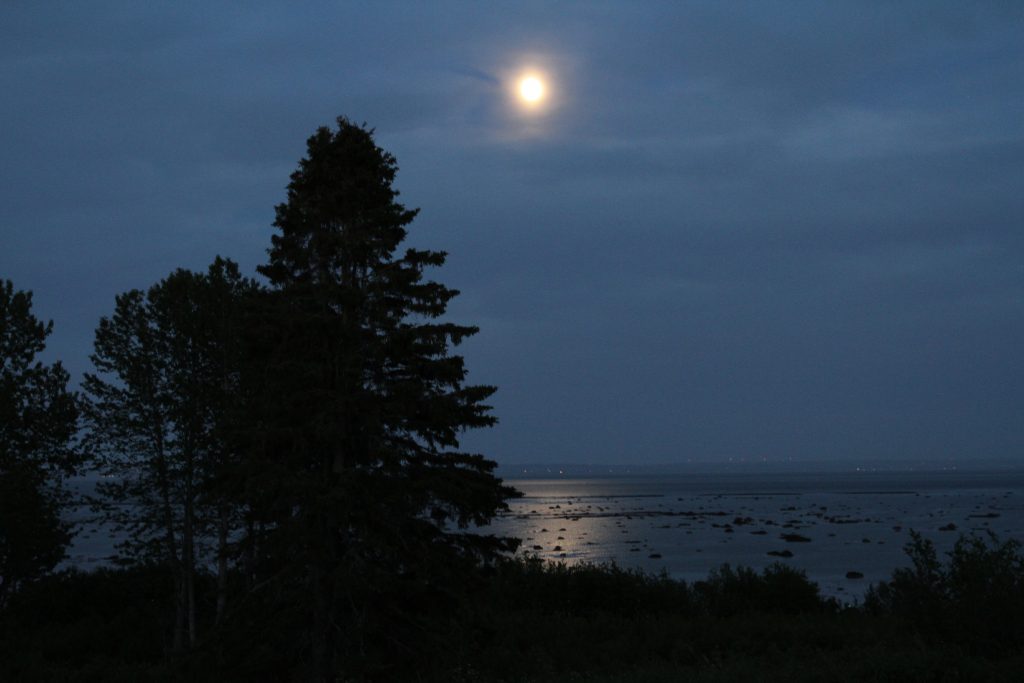 The next day we drove up to Baie Comeau for some scheduled maintenance on Delilah (the Chevy Colorado).  We stayed at a campground for two nights there, and also stocked up on groceries before heading off into the great unknown.
Heading north from Baie Comeau on QC 389 is really the entry point to the Trans Labrador Highway, which technically starts once you cross out of Quebec and into Newfoundland and Labrador Province.  It crosses the Manicougan River several times.  The road allows you to view several of the large dams on the river, called Manic 1 through 5; we got to see Manic 2, 3 and 5.  Manic 5 is the largest arch and buttress dam in the world.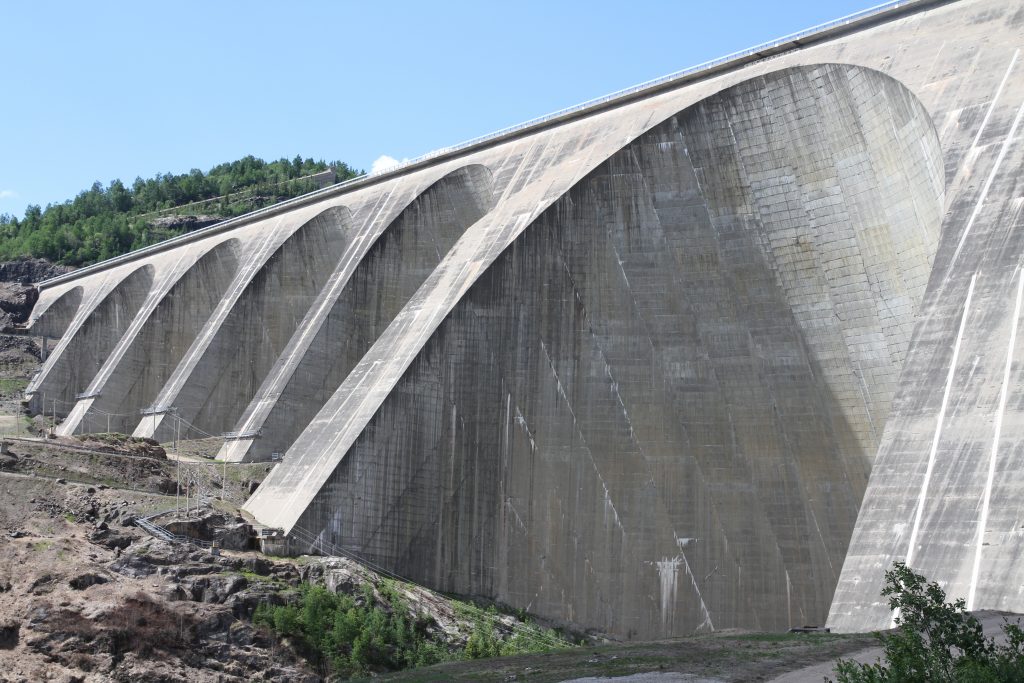 Here is a shot just north of the dam.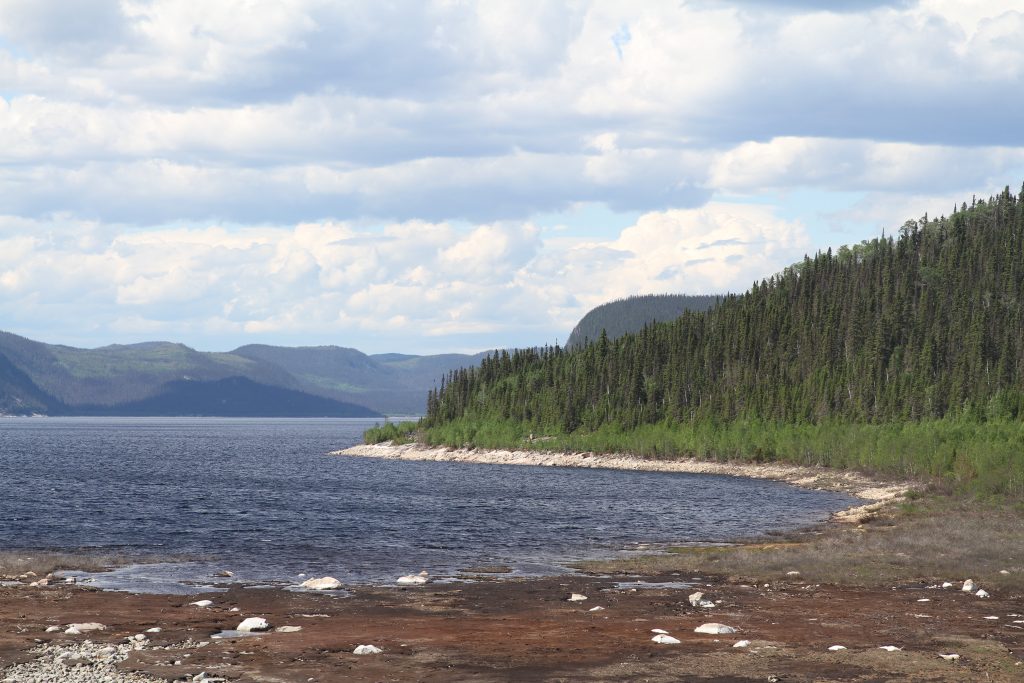 After Manic 5, the road went from paved to gravel.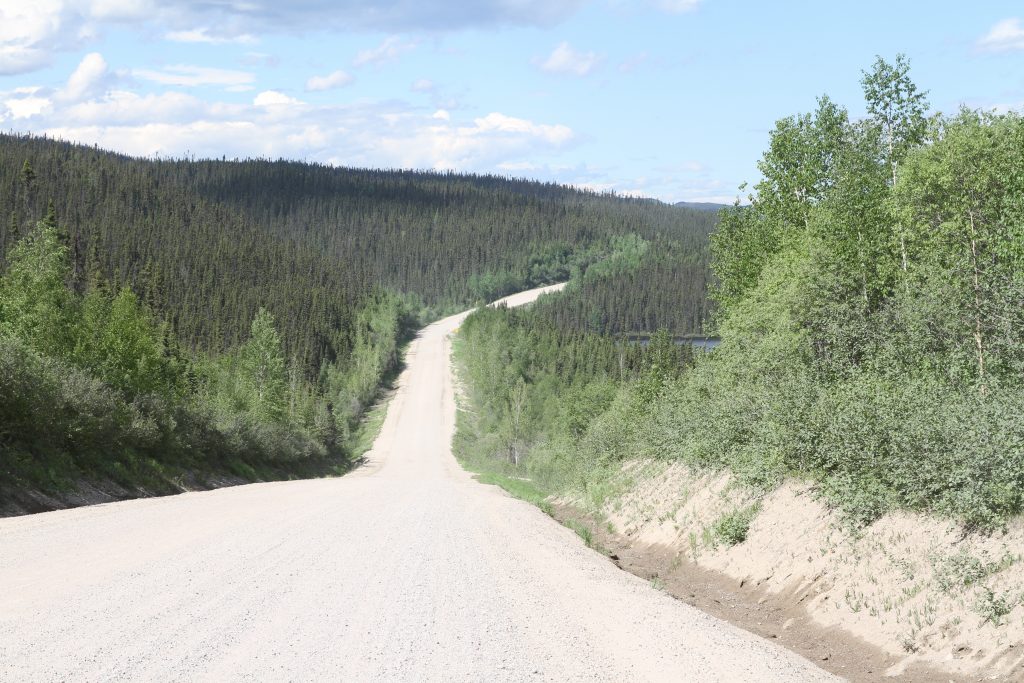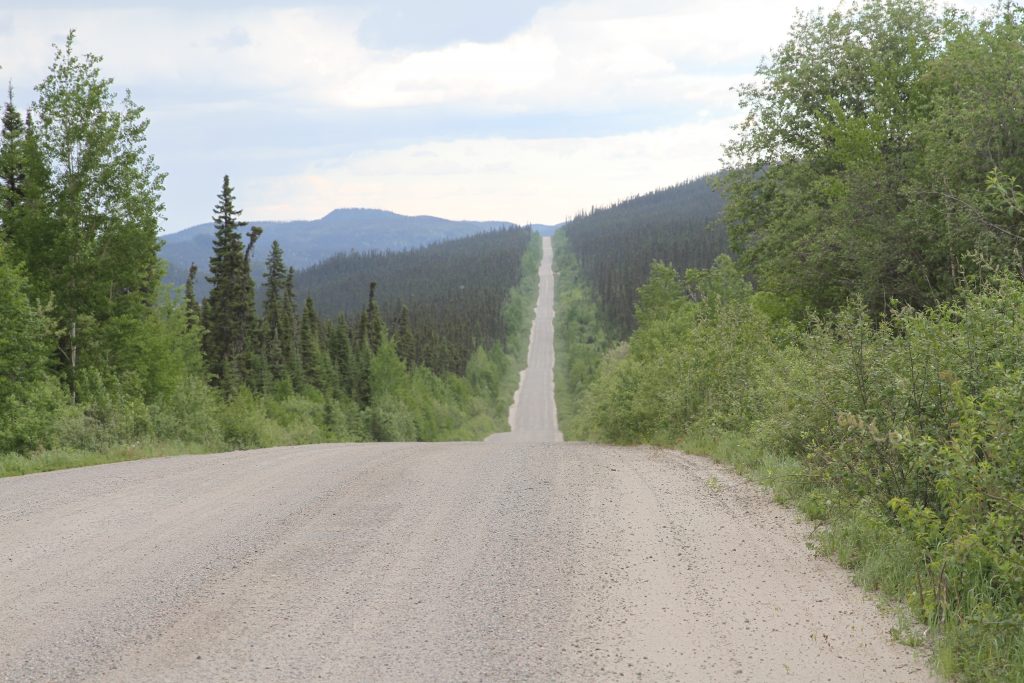 The road isn't traveled by a lot of people, but there are a few big trucks that go quite fast through the area.  We topped off the tank pretty much any place that they sell fuel (as those stops are few and far between).  In one place, the price was almost $6.00/gallon.  Ouch.
We saw a bunch of beautiful lakes, rivers and streams.  We came upon this little waterfall right on the side of the road.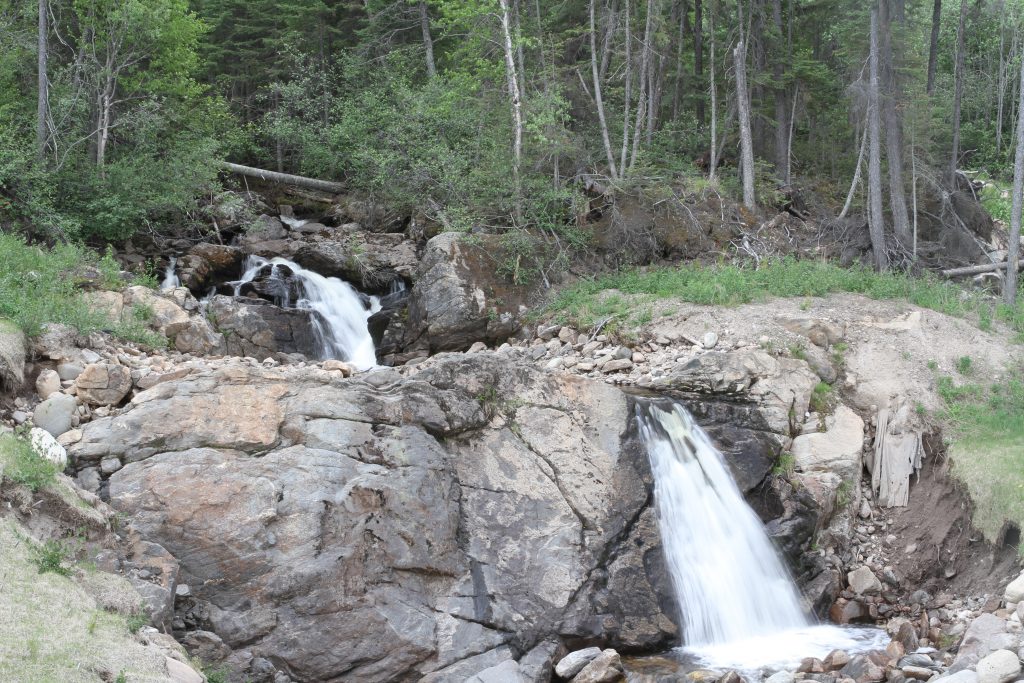 Then we saw this huge Iron Ore Mine.  The photo below doesn't even do it justice in conveying how large it was; it was like five or more mountains had just been blasted out.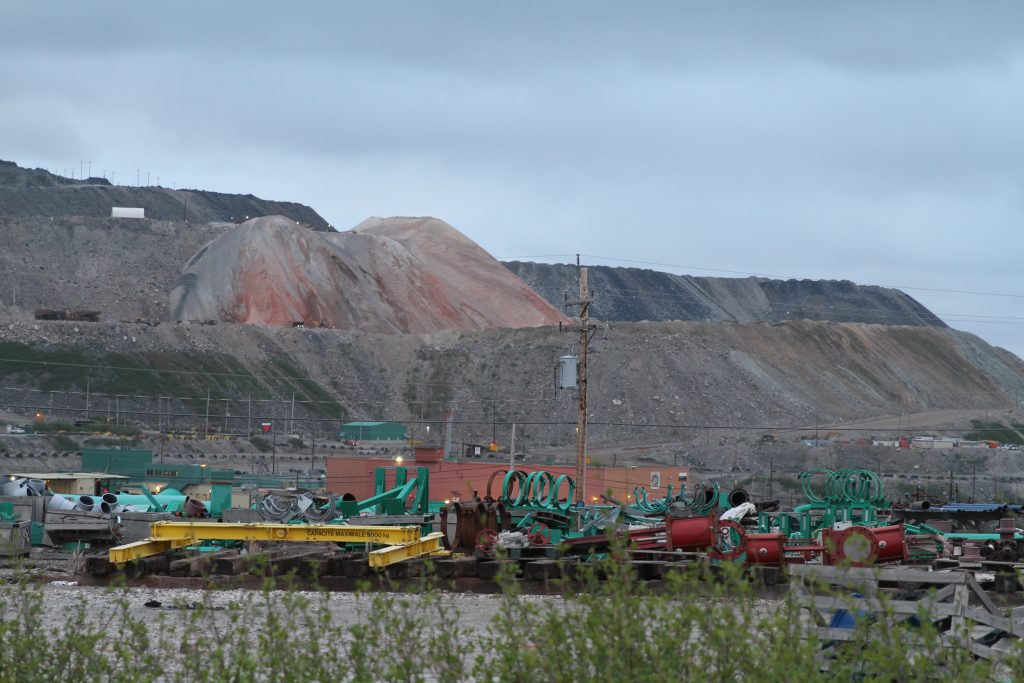 We drove until dark – way longer than we intended, particularly as it gets full light at 4:30 am and stays light until 10 pm up here – and finally crossed into Newfoundland & Labrador.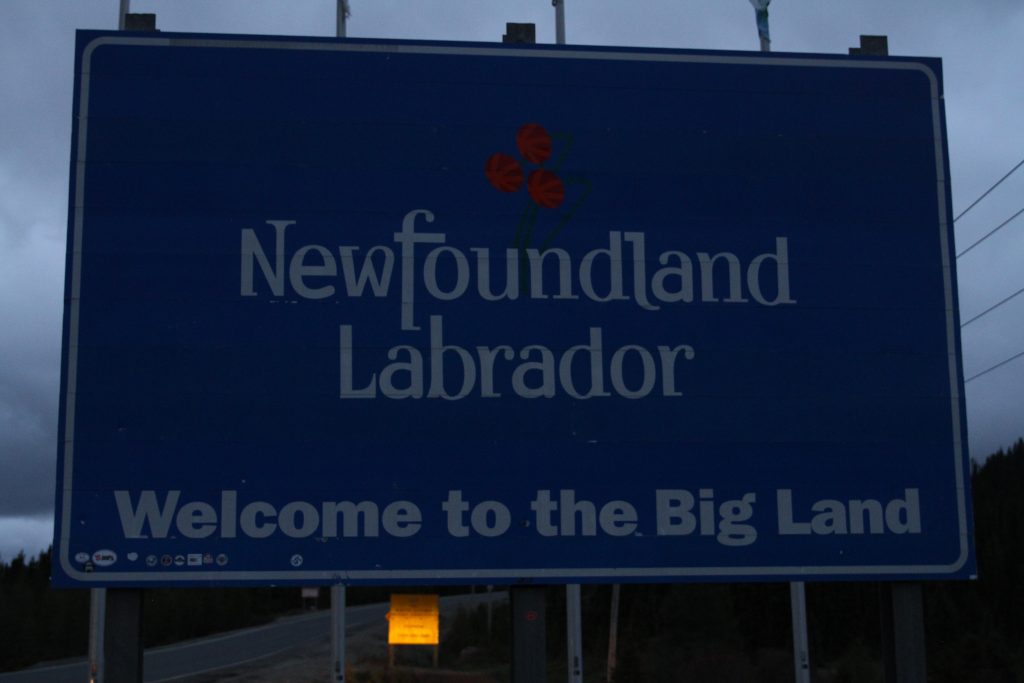 The drive from Baie Comeau to Labrador City was around 9 hours and and I didn't see ANY wildlife.  Cynthia "saw" two muskrats (allegedly).
We wound up staying at the Wabush Hotel (Wabush is right next to Labrador City) given that Cynthia had driven a very long drive and was ready for a treat. We hadn't stayed in a hotel since Asheville, NC.  We also were able to get a free satellite phone rental at the hotel to take on the Trans Labrador Highway.  It only dials out to the police, but they offer it in case of emergencies.
We headed out the next morning.  The scenery all long the "highway" has been incredible.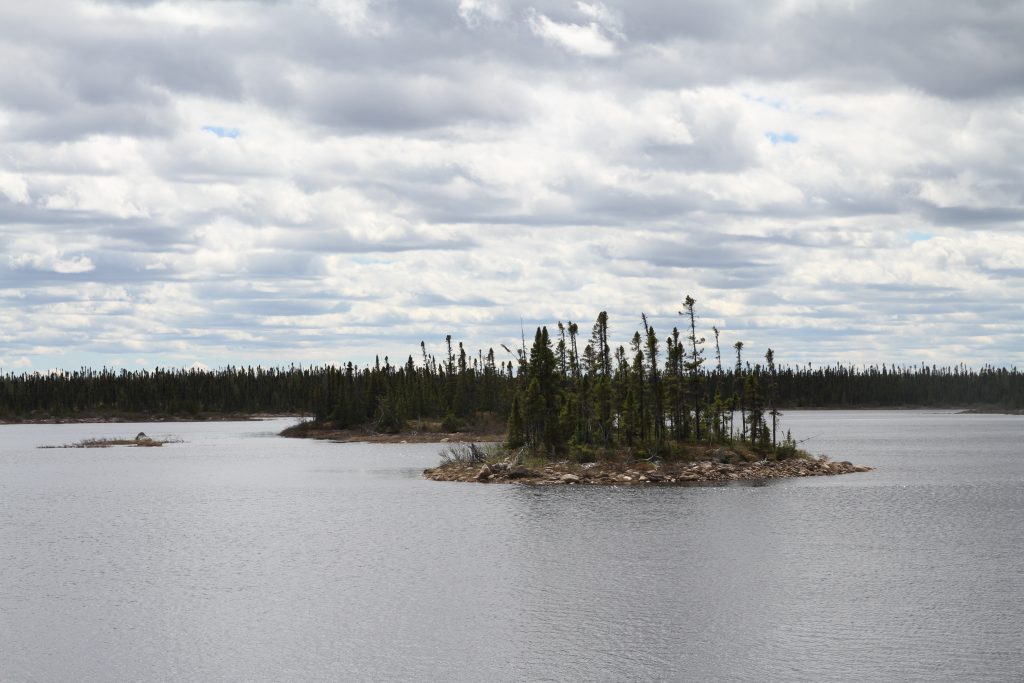 We even saw some snow!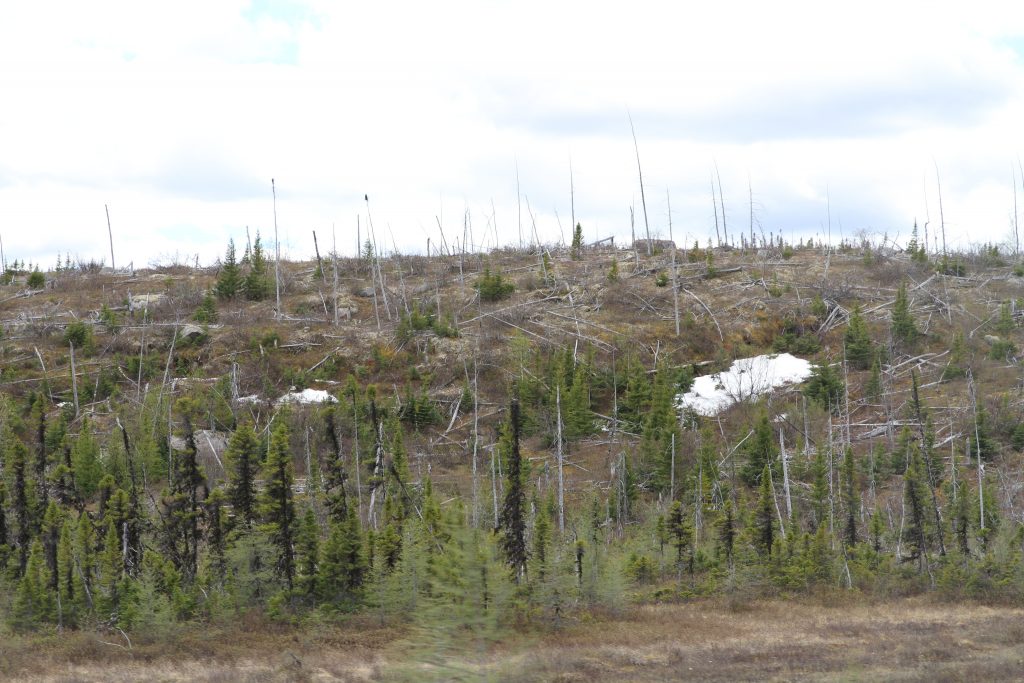 We found a nice turn-off area to pull over and set up camp for the night.  It was right next to Marg's Brook.
From Cynthia:
This was our first true boondocking experience.  We had been "unplugged" before in the Outer Banks in a park campground, but this was our first true no-services boondocking.  Yep, that means no bathroom other than what is in the camper (and a little portable toilet and tent we can set up outside).  I was both excited and scared about this "real" camping. 
So, just to recap.  Two full days of driving and not one animal seen (other than Cynthia's two alleged muskrats).  To add insult to injury, after we got setup a couple in a car drove by then double-backed and stopped to let us know there was a big black bear walking around about a mile down the road.  We hadn't disconnected the truck from the camper so we couldn't even check it out.
It was still early so we decided to walk down to Marg's Brook (through some swampy land that Cynthia was not enjoying at all) and try our luck fishing.  I had gotten a fishing license once we got into Labrador.  Ultimately I don't think there were any fish in that particular brook.  At least that's what I'm telling myself.
About the time we get back to the camper a truck pulled over to tell us that there was a big bull moose that crossed the road just a minute back.  Really?!?  I started to suspect that somehow Cynthia was pranking me and had arranged for all wildlife to hide and paid these random people to come by and tell me all about the animals they were seeing.
It had been cloudy for the last few days but that evening they started breaking up and I was able to get some decent photos of the moon and stars.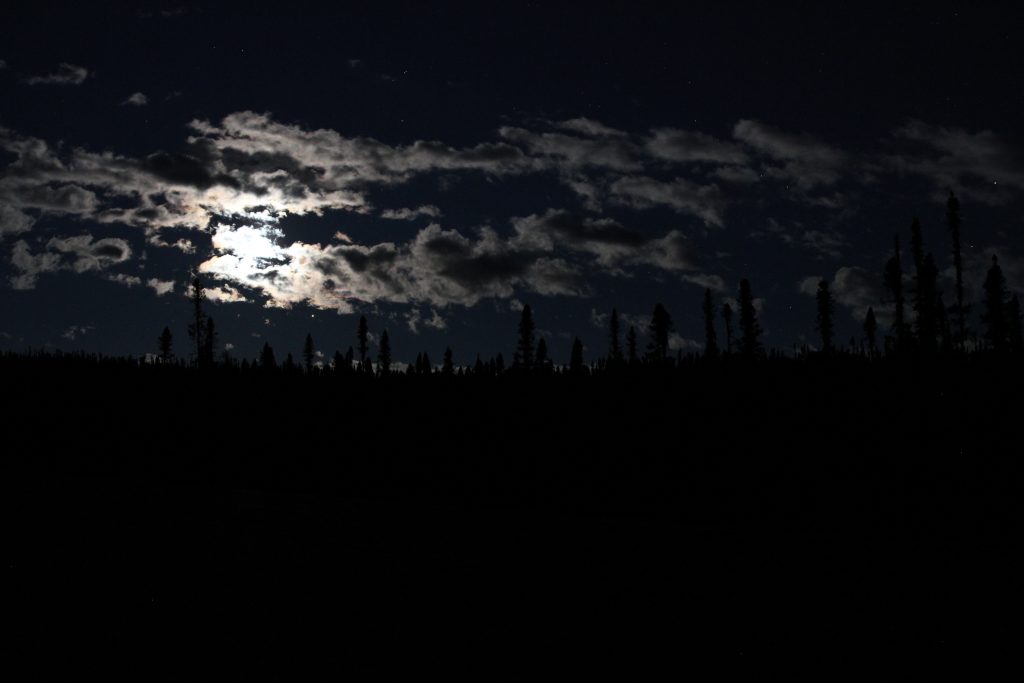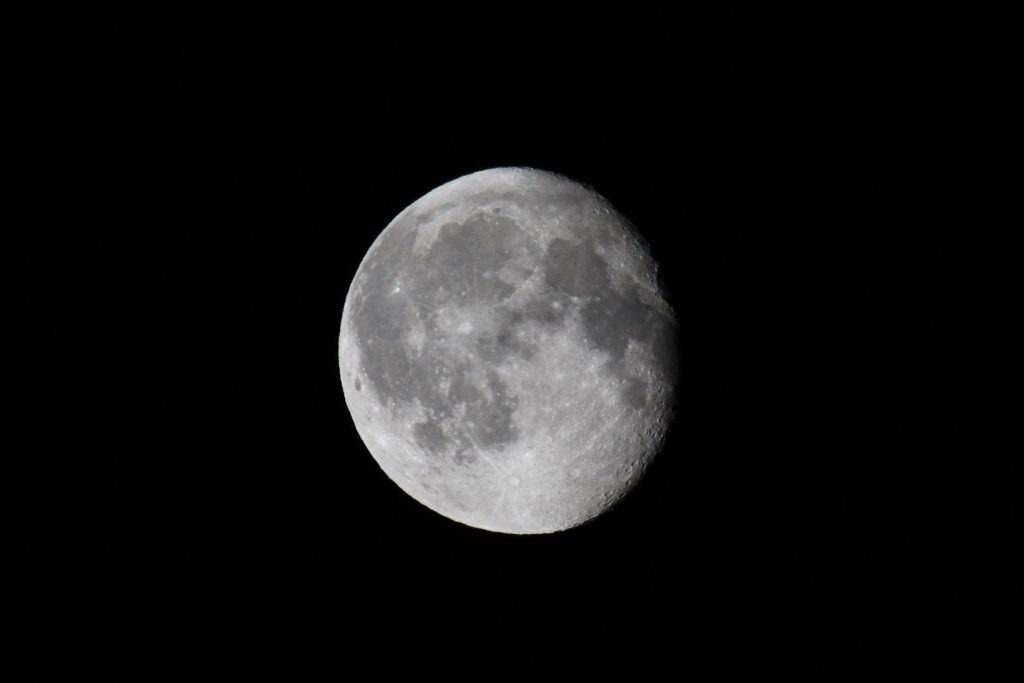 This next one isn't the best photo but I'm pretty sure that bright dot is Mars.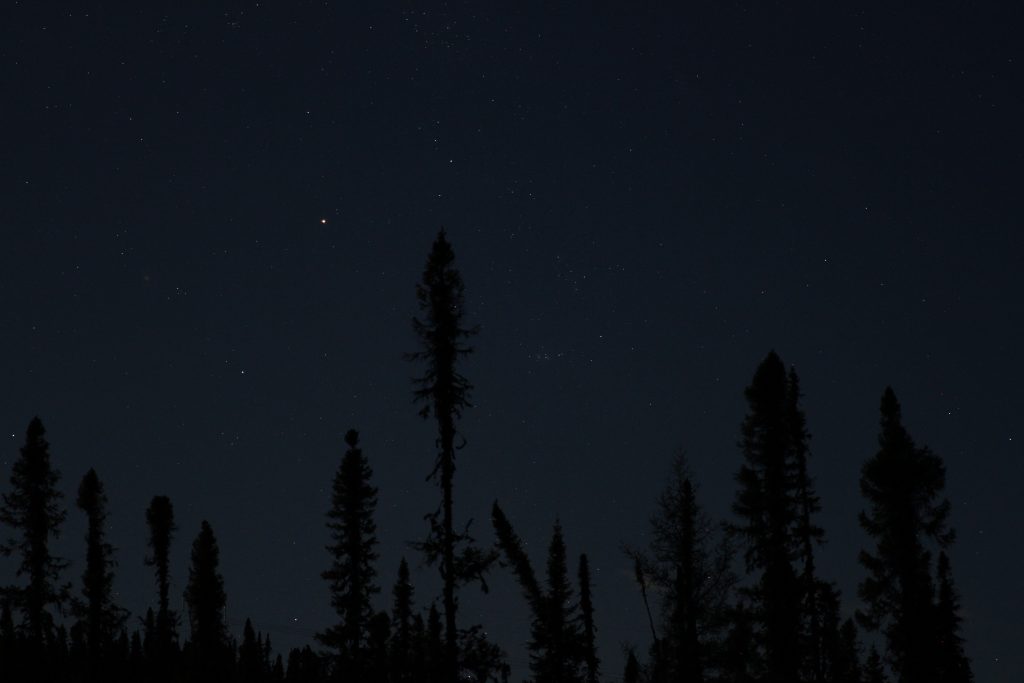 The next morning we packed up and got on the road for the short drive (4 hours is now a short drive) to Happy Valley-Goose Bay.  We were just a few minutes down the road when Cynthia spotted a bear.  We were able to turn around and luckily he was across from a pull-off area and I could take a ton of photos as he had his breakfast of grass on the side of the road and then washed it down with a refreshing drink out of the creek.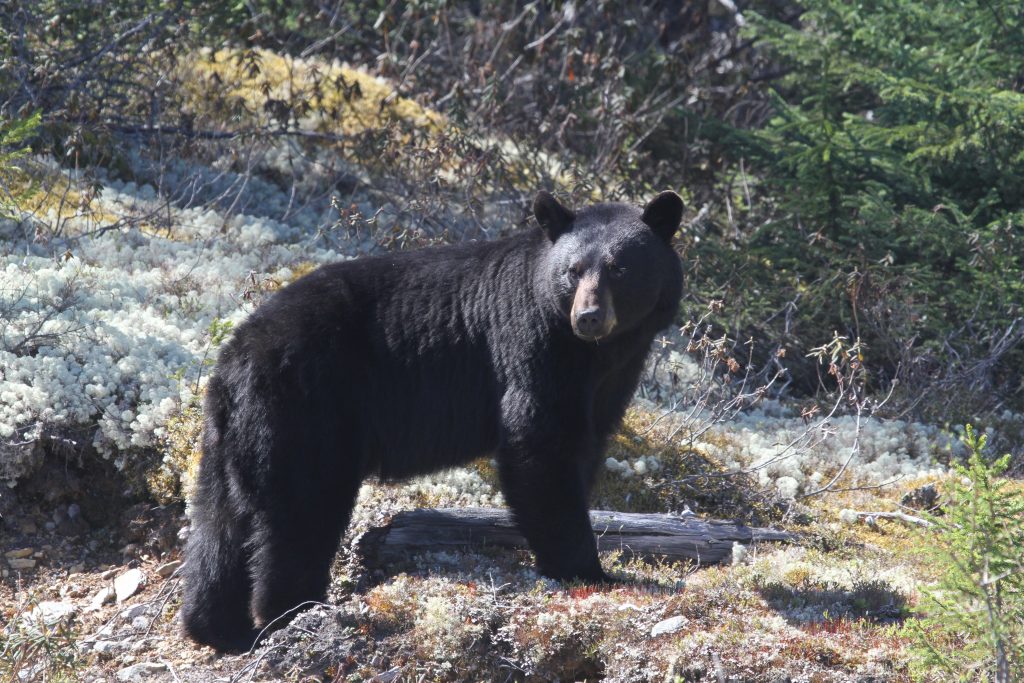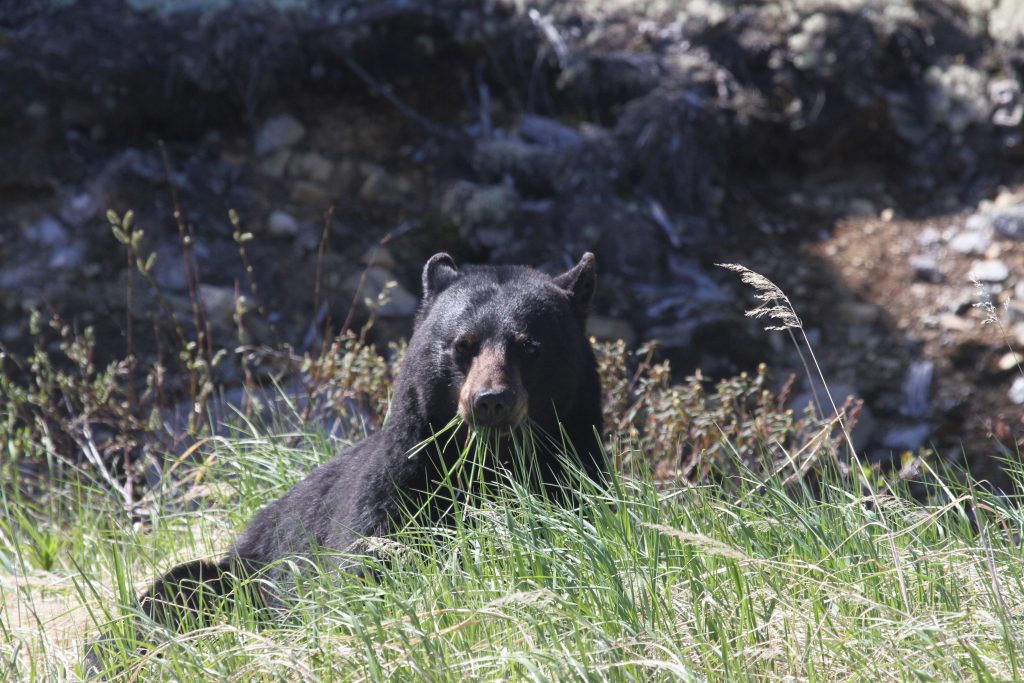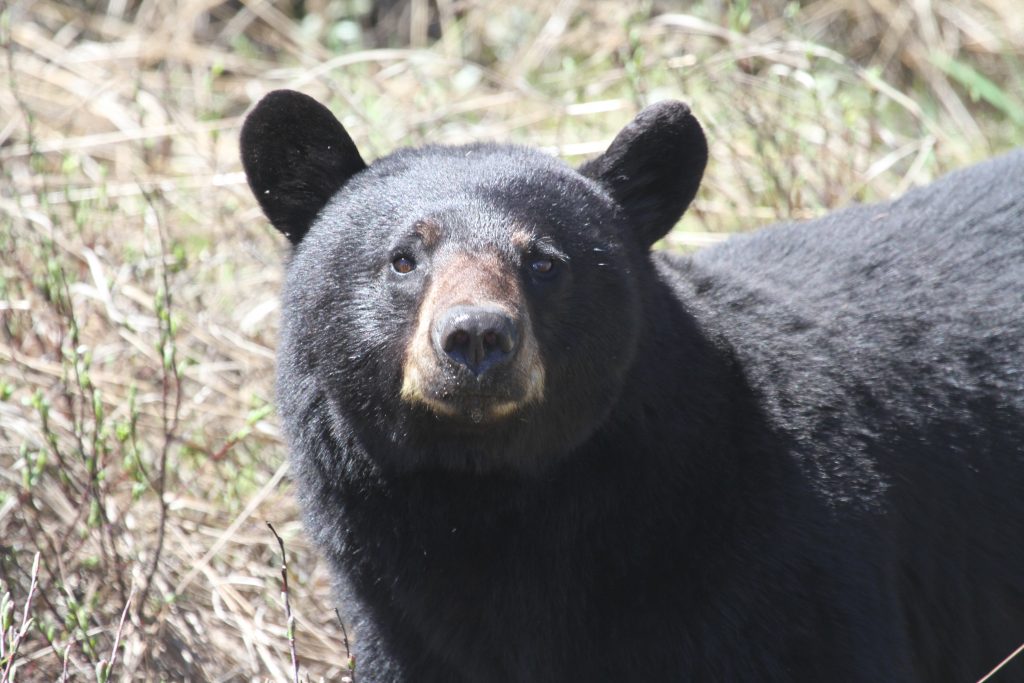 Cynthia again:
Seeing the bear was so exciting!  Bobby so enjoys seeing wildlife in the, well, wild – and had never seen a bear in the wild!  This one was so photogenic and non-aggressive.  He saw us, Banner saw him, he put his nose in the air catching the dogs' scents, but just kept on eating and unintentionally posing for us!
We made it into the towns of Happy Valley-Goose Bay and had read we could park and sleep in our camper possibly at the visitor's center or stadium.  However, we arrived on Canada Day.  Not only were the town offices closed, every member of the community was parked downtown.  So … we found another hotel, the Royal Inn & Suites, which allowed dogs and was super lovely.  For various reasons (a check up on the truck and a dog when things weren't open the first two days we were here) we wound up staying three nights!  So our big trek into the wilderness involved sleeping in a hotel four out of five nights!
But that ends tomorrow as we head back out to a gravel road for an expected 5-6 hour drive to the next place with any services, Port Hope Simpson.  Wish us luck!  And more wildlife sightings!