We explored Old Quebec a few times during Mom and George's visit, but we also ventured out of the city as well.  Our first day trip took us to Île d'Orléans, the island in the St. Lawrence just east of Quebec City.
The drive around this island is beautiful.  It is about 21 miles long and one of the earliest parts of the province to be colonized by the French.  The Huron called the island "Minigo," which means Enchantress because it is so charming.  And charming it was.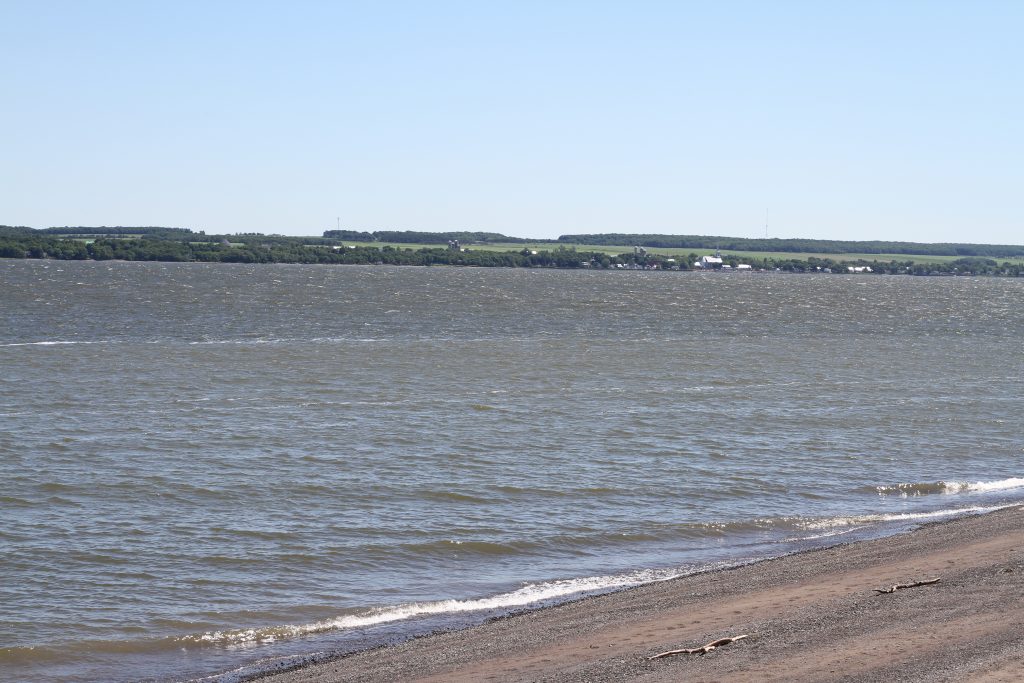 There were strawberry farms and chocolateries.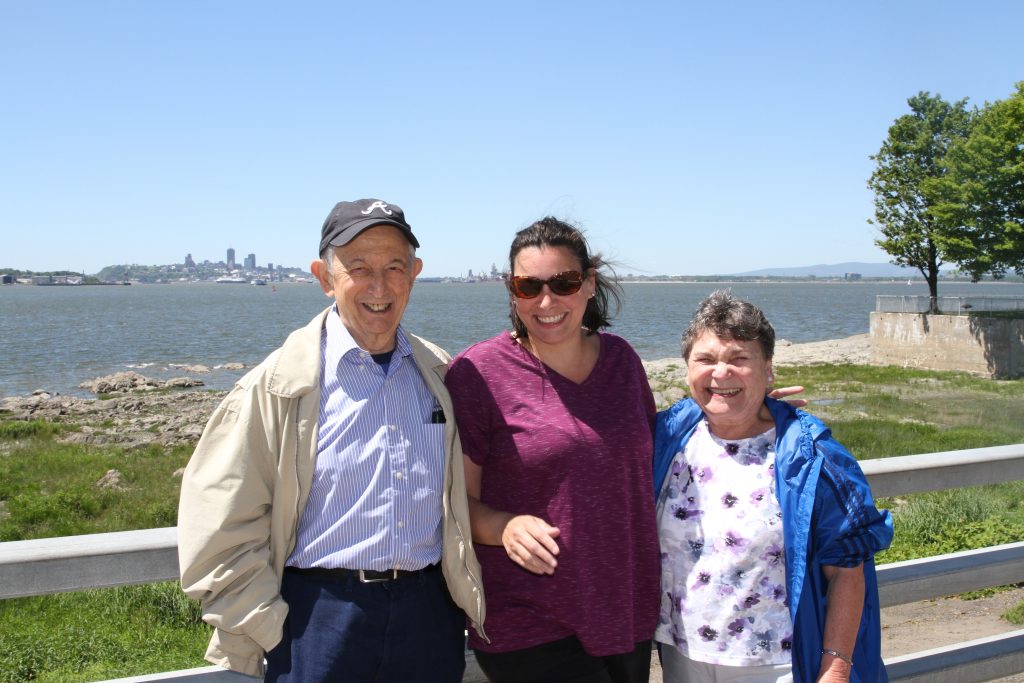 We enjoyed the visit to the island.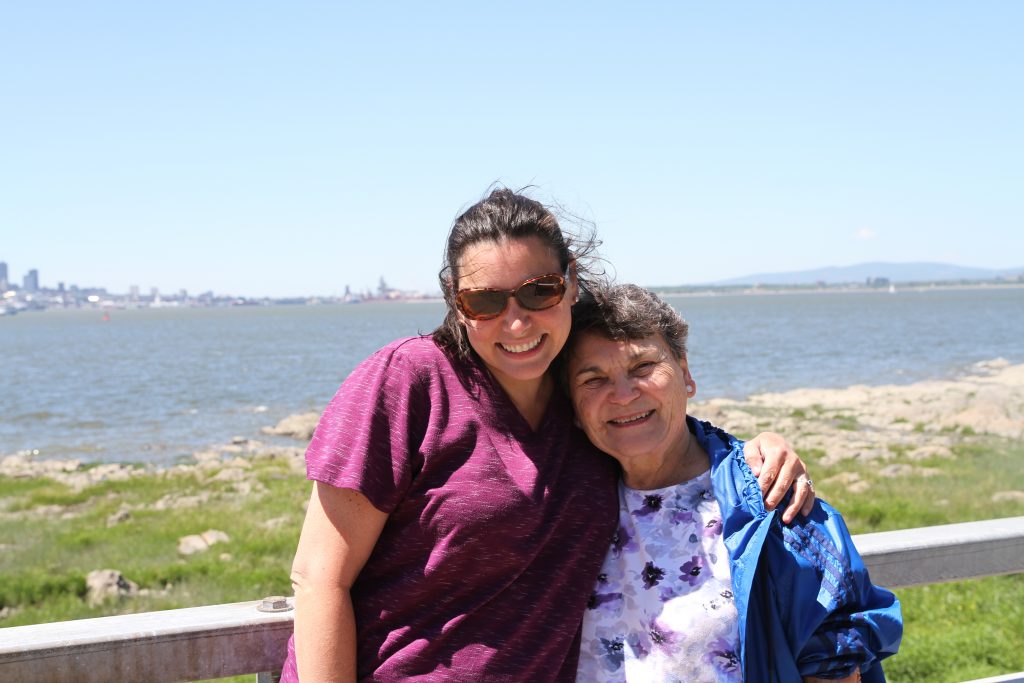 We also visited Montmorency Falls, which was in a beautiful park.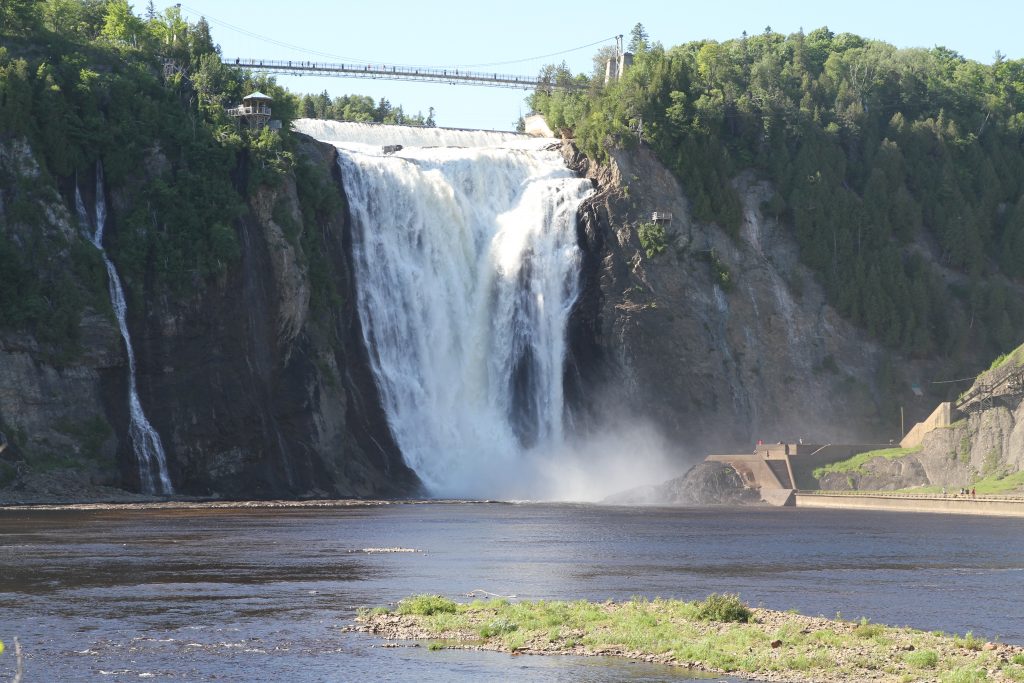 We also took a trip to learn more about the Huron-Wendat Nation at the Urban Indian Reserve at Wendake.  This bit of autonomous land is in the middle of a Quebec suburb.  We saw traditional buildings and canoes, and had a lovely meal at the restaurant – well worth a trip if you come through this area.
We also ventured to Jacques-Cartier National Park and drove the entire park.  This beautiful area is part of a larger wildlife refuge, although the only wildlife we saw was a baby squirrel: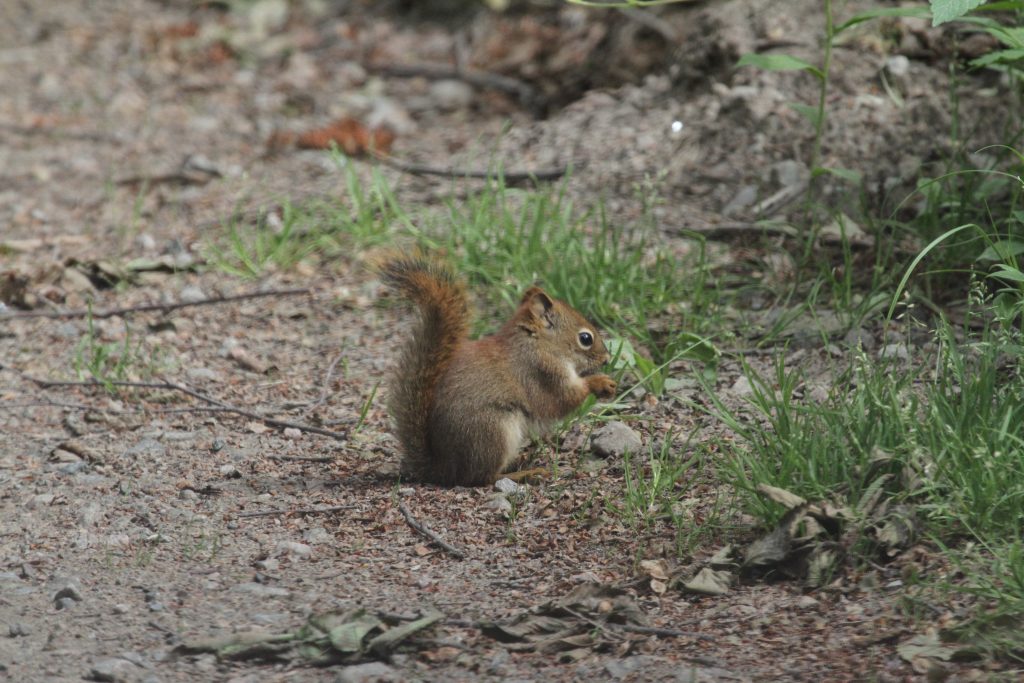 And this grouse-like bird (followed by its tiny babies running across the road, but we couldn't catch a shot of them).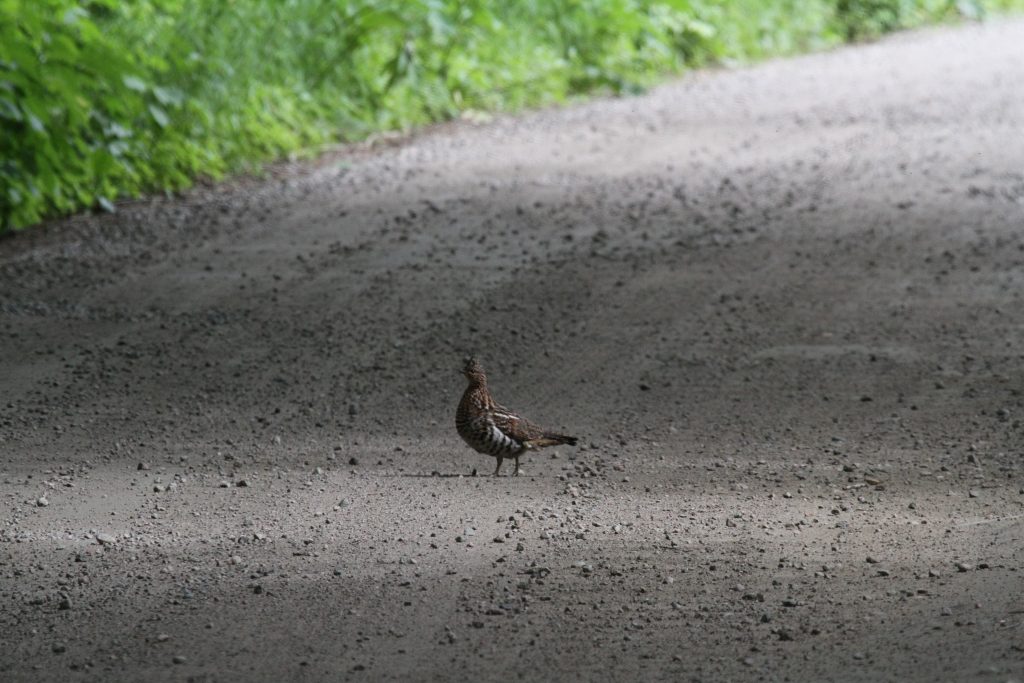 We had other lovely views though.
First we were greeted with these beautiful flowers in the Lupine family.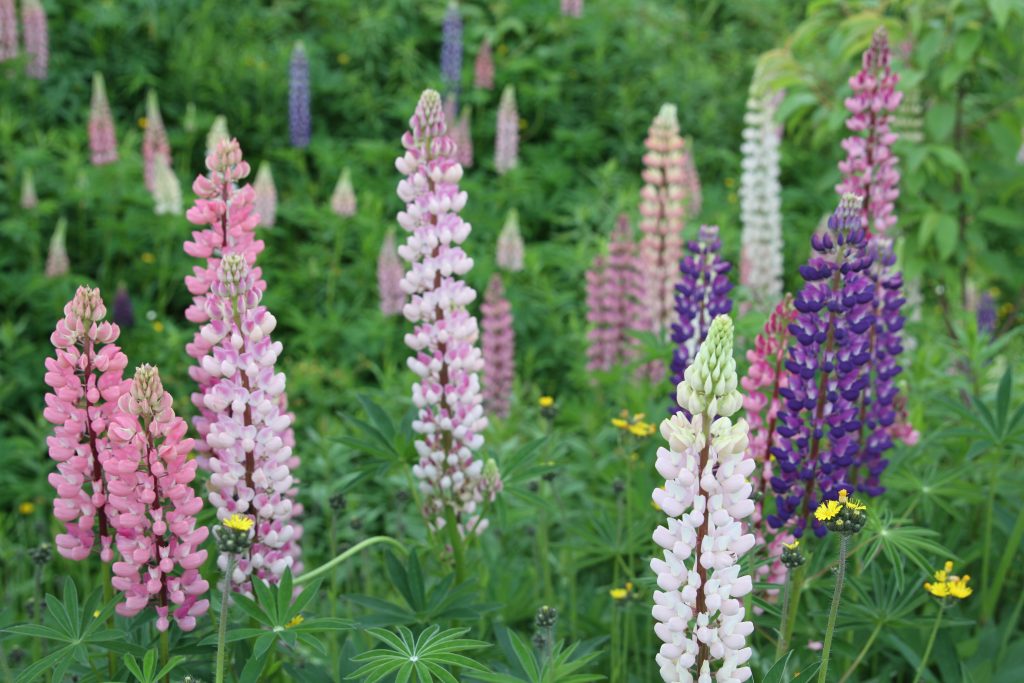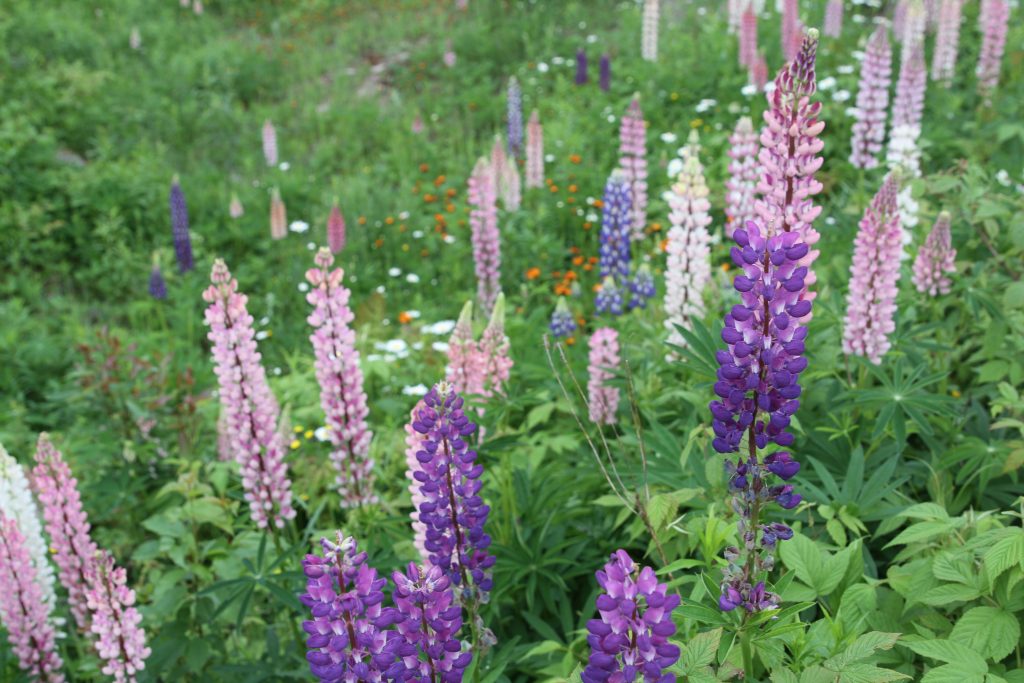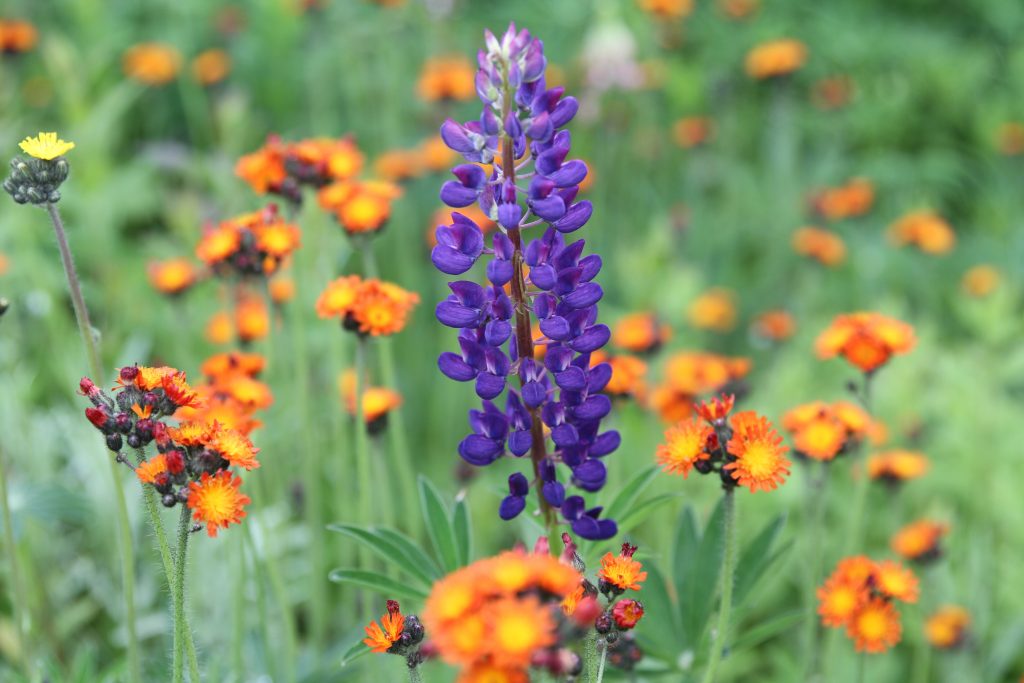 We ventured first on paved roads, but it soon became a dirt and gravel path that was quite bouncy in some areas.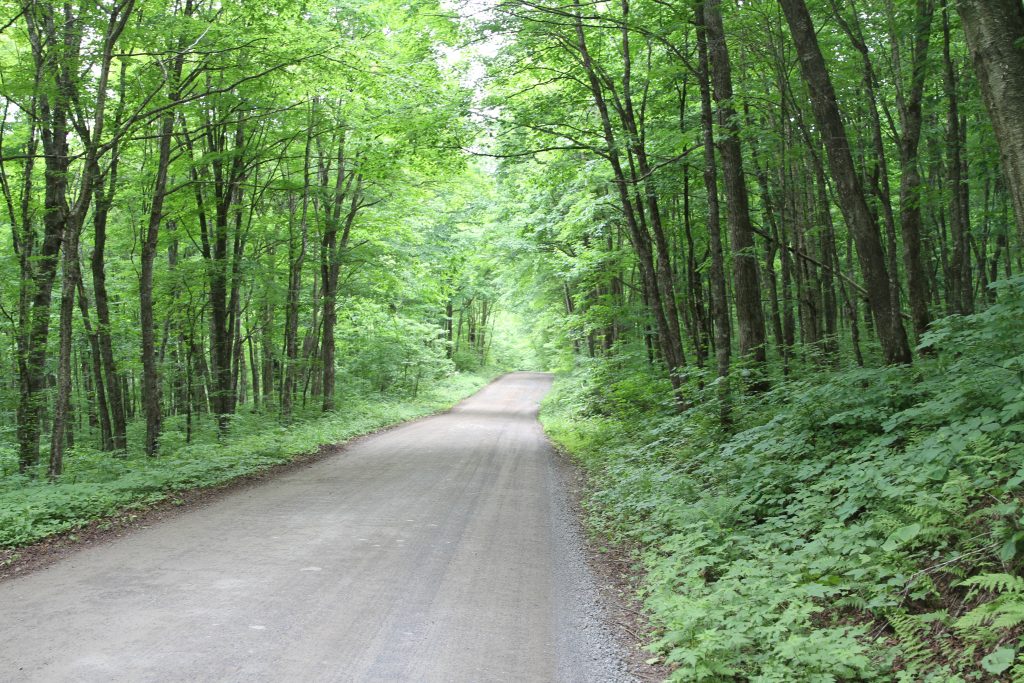 We got out to explore (despite the bugs) a few times.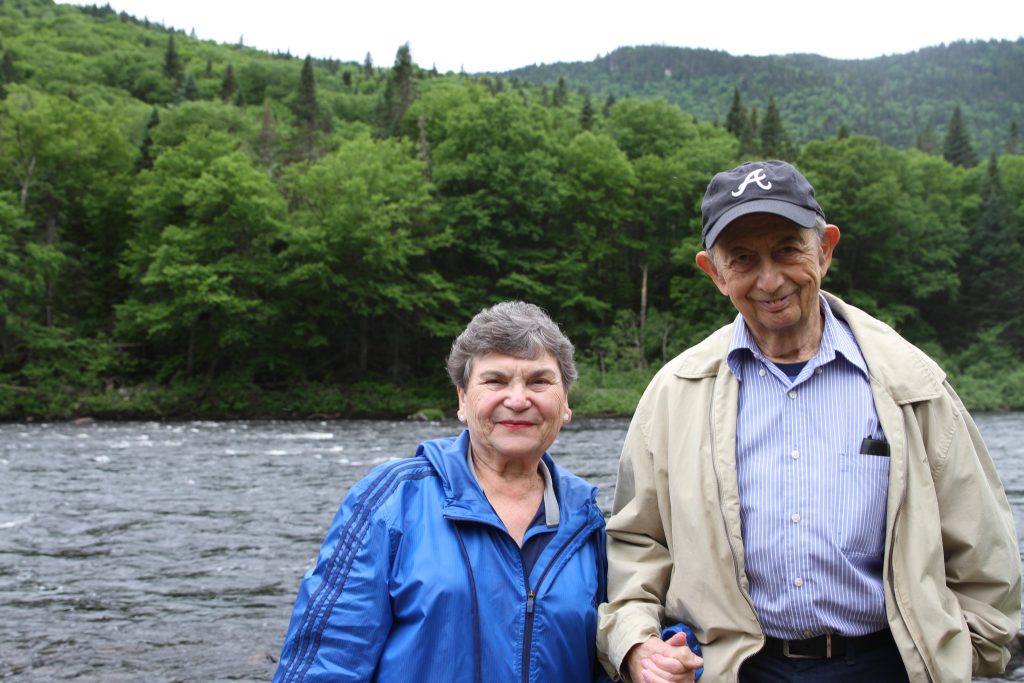 The road went alongside the Cartier river most of the time.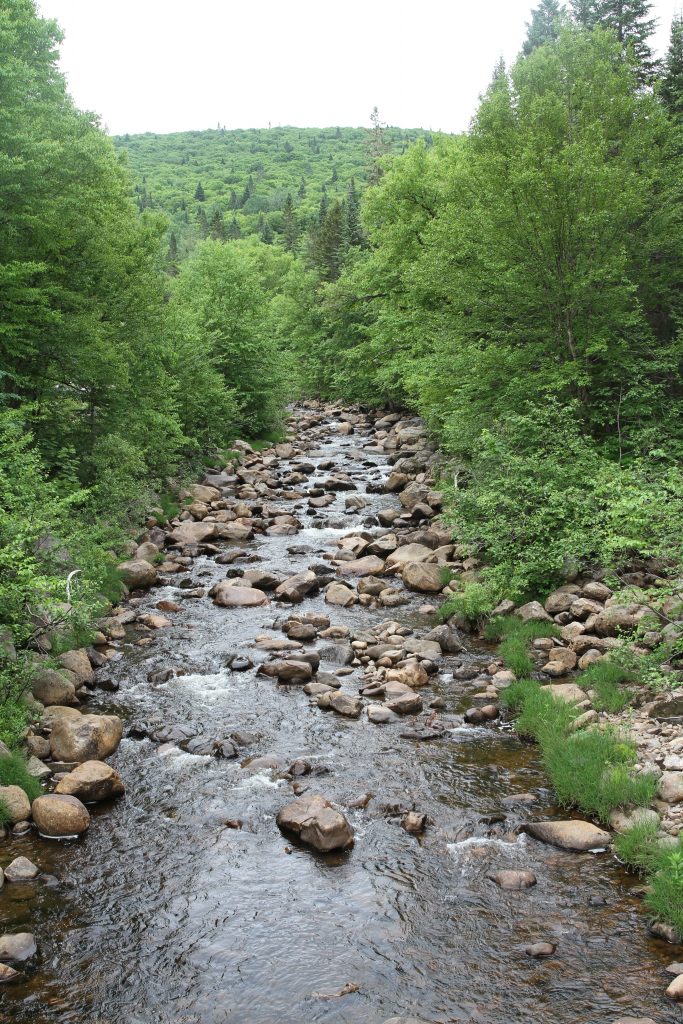 It looked cold, but there were several people canoeing and kayaking.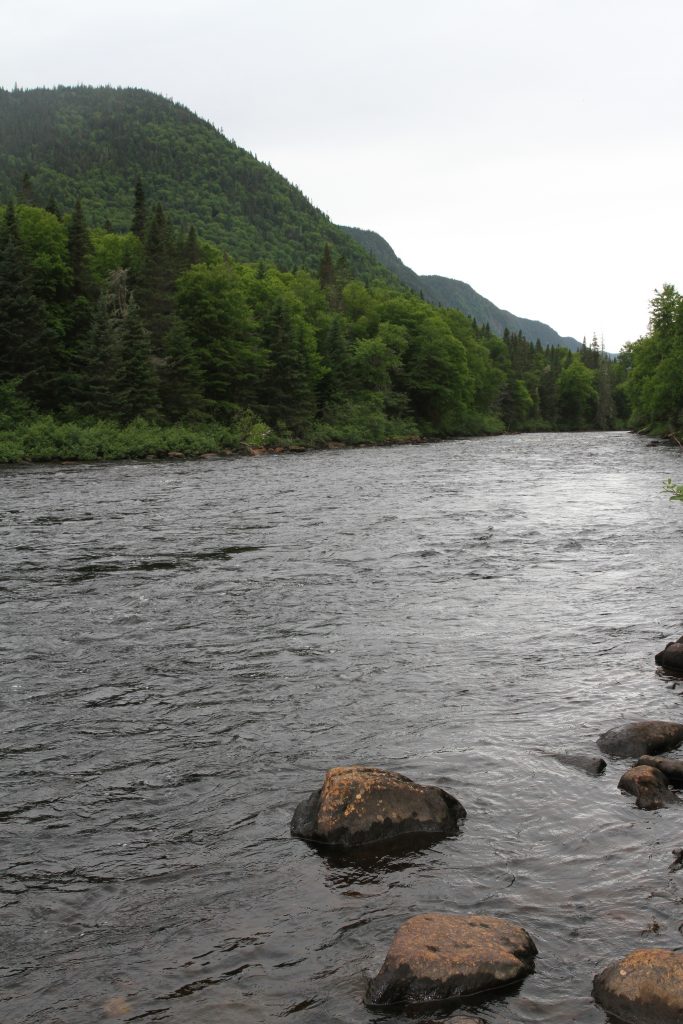 We saw some interesting fungi or lichen.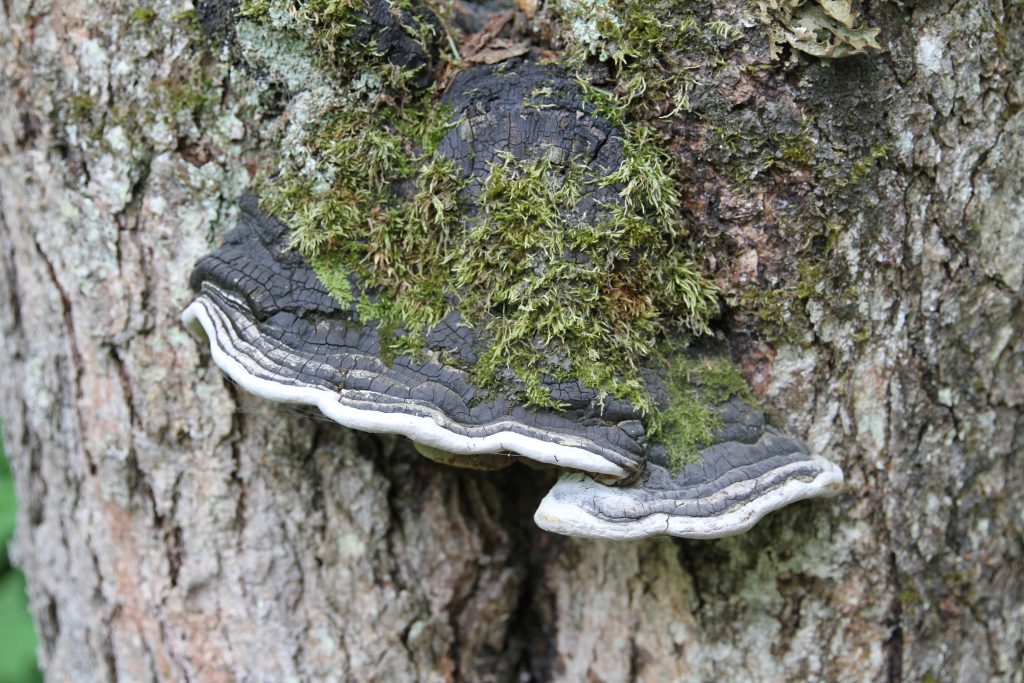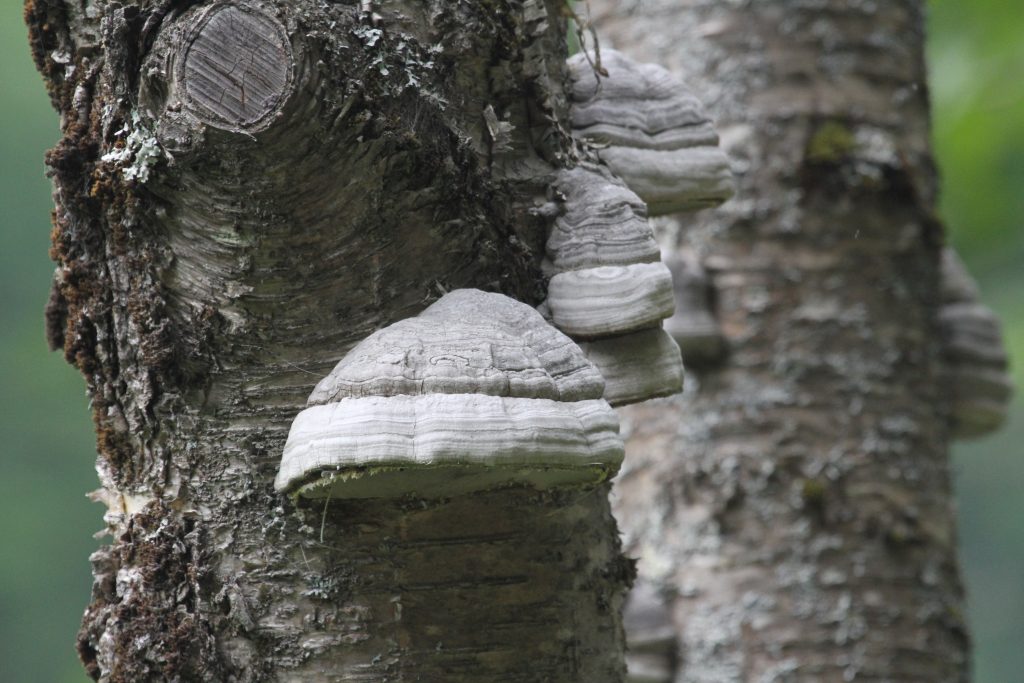 And it was just so peaceful being out in the woods.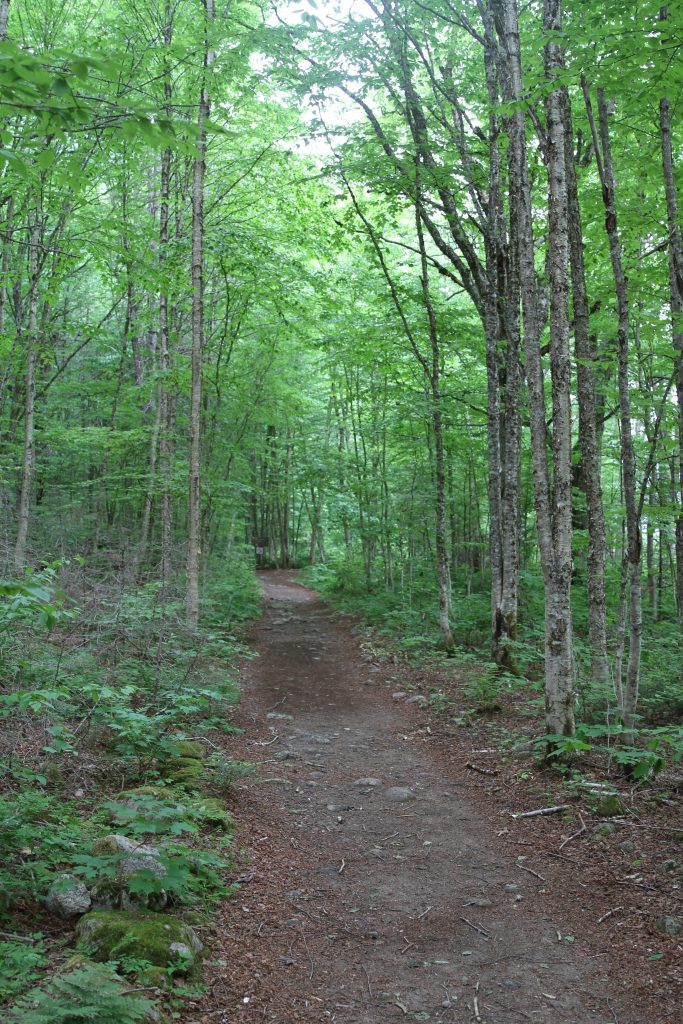 Every turn gave us another breathtaking view.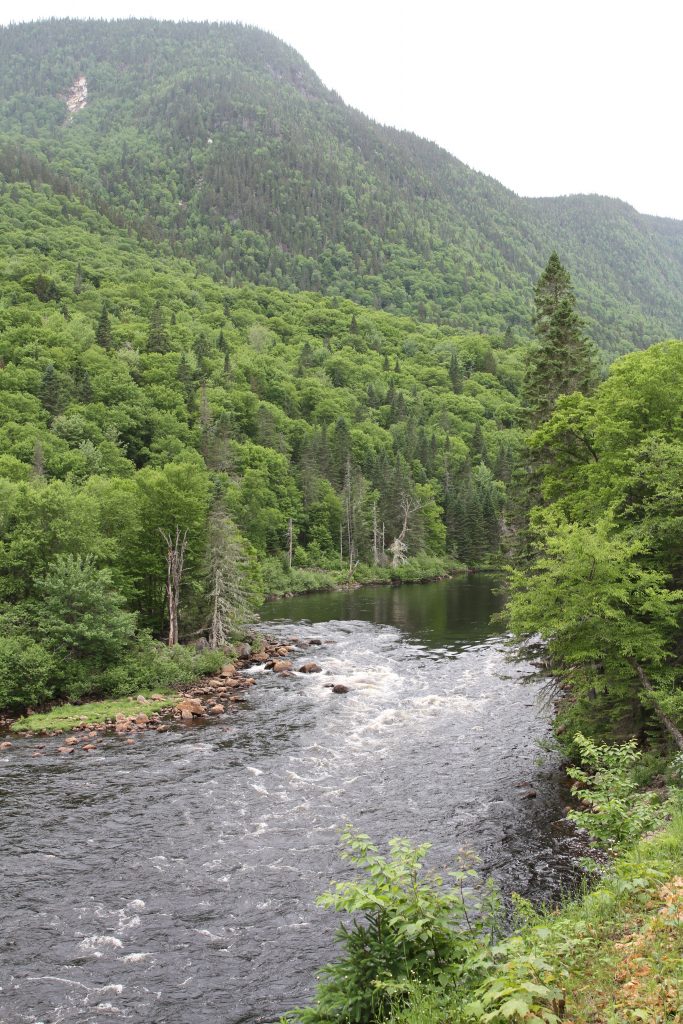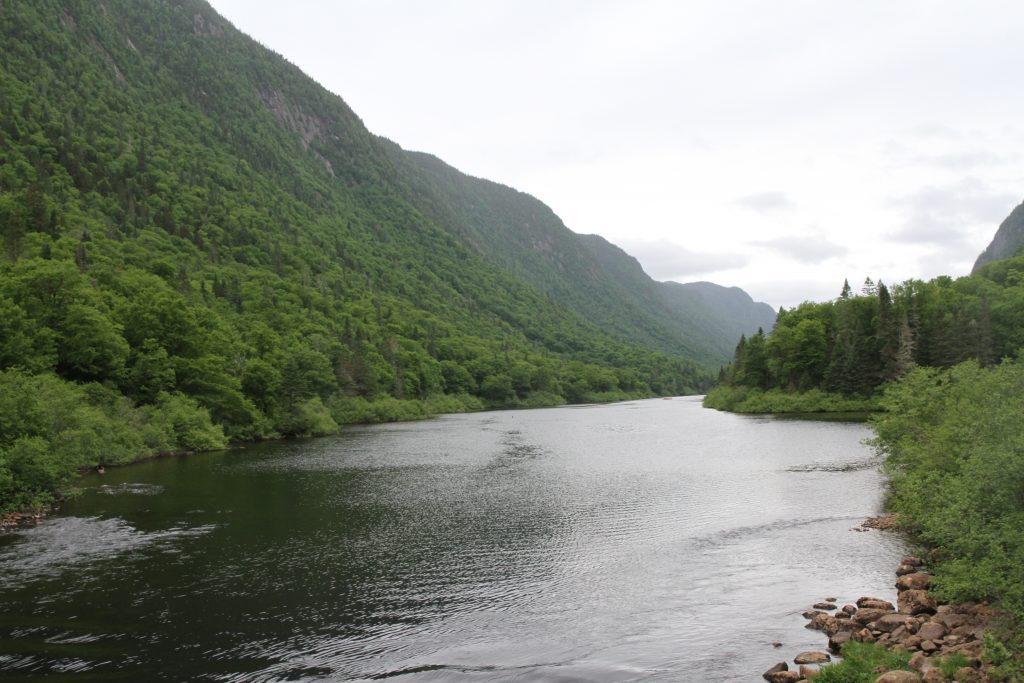 I even got my Mom to do the requisite Cynthia pose with me.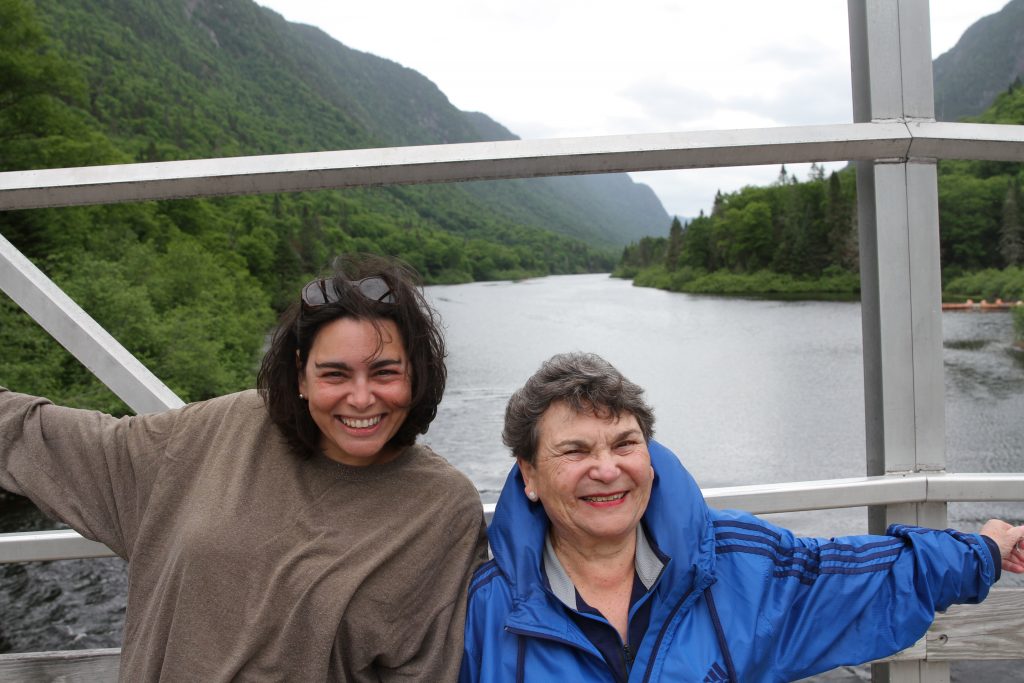 We saw a waterfall from afar.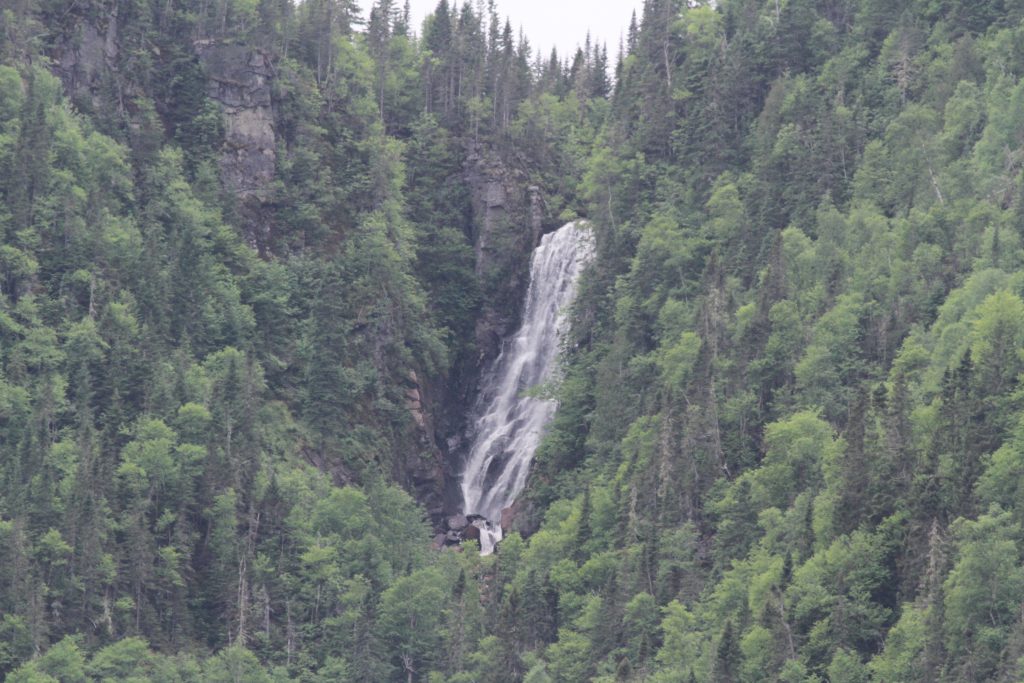 We so enjoyed our outdoors adventure.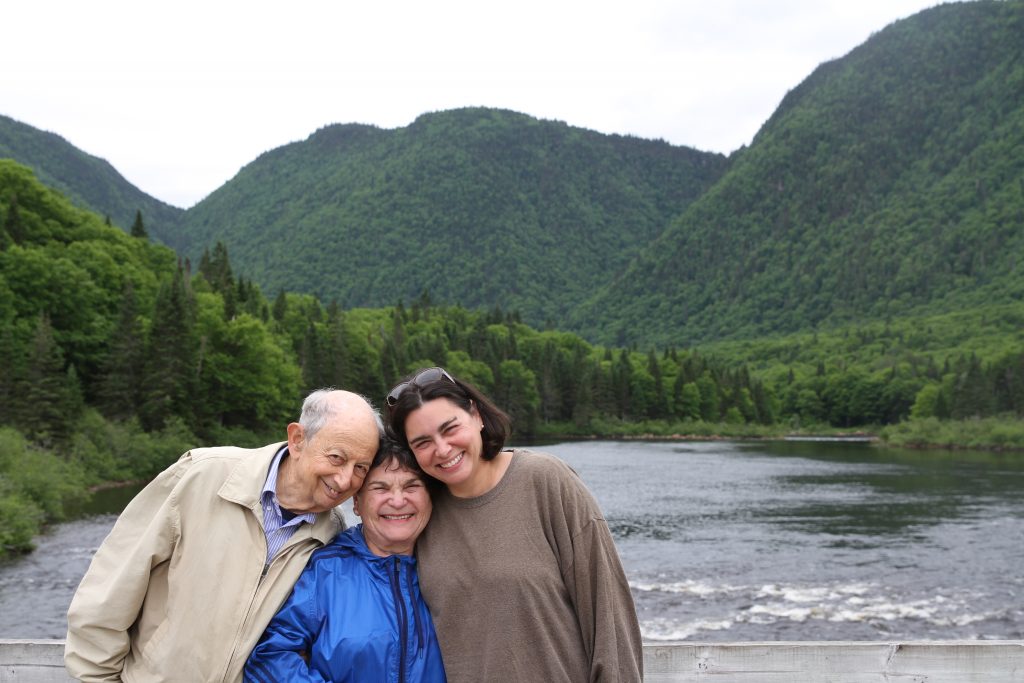 Alas all good things must come to an end and my folks flew back to Nashville.  We loved seeing them and they gave me a list of all the things we needed to include in this blog post, but I'm sure my Mom will remind us in the comments of the ones I've forgotten.
We have left Quebec City and traveled further Northeast to Baie Comeau where we are set to launch off on our trek of The Loneliest Road in the World – the Trans Labrador Highway.  You won't be able to reach us, but wish us luck and hope this isn't our fate: