Post and photos by Bobby
From our spontaneously-chosen spot in Alabama, we thought about heading into the mountains of Georgia, but because the weather was still a bit cool, we decided to head further south.  Cynthia's joke the previous week about heading to Florida now seemed like a really good idea.  So after looking at the maps and reading some reviews, we decided to head to Pensacola.  To be more exact:  Blue Angel Recreation Park , a military campground about nine miles from the Naval Air Base (the main campground on the Naval Air Base was full).  We booked a whole week – and why not at just $15 a night?
Our whole plan in traveling around in our camper is to get off the beaten path and see North America, so we want to spend as little time on interstates as possible.  However, because we had a drive of over six hours ahead of us, we decided to take I-65 instead of back roads.  Like most interstate drives it was fairly uneventful.
By the time we pulled into the park, the office at the gate was closed, but a quick phone call to the camp host and we had directions to Anchor Cove Campground.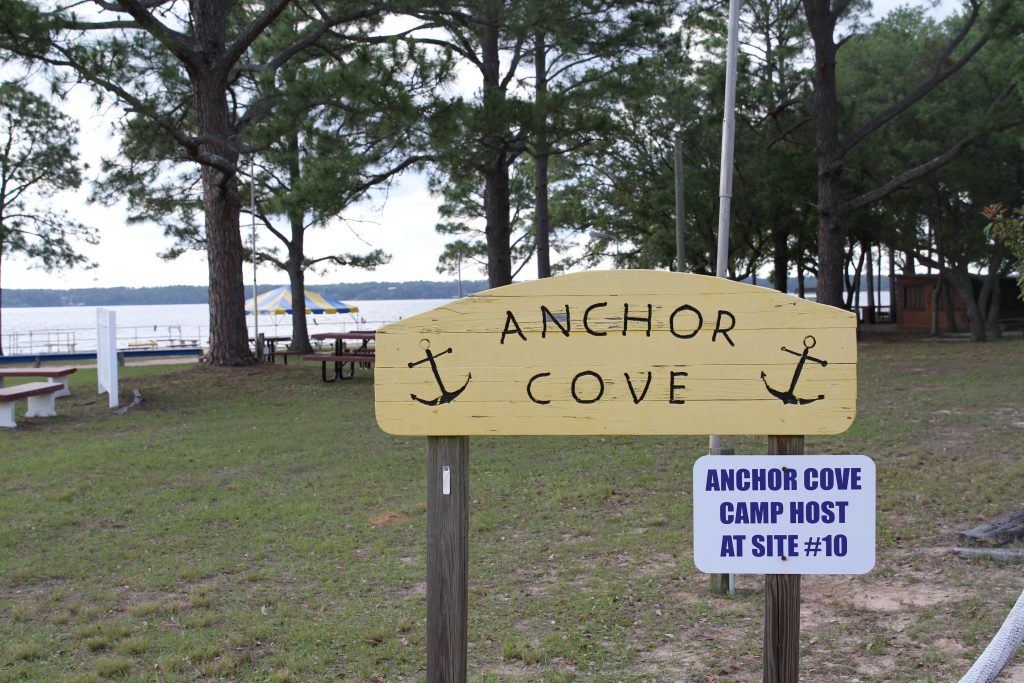 Because it was later in the day when we arrived on Friday, all we did was set up Constance (the camper), take the pups for a walk and head out to grab something to eat.
The Blue Angel Recreation Park has two campgrounds, Battleship Row and Anchor Cove.  Battleship Row has full hookups (electric including 50 amp, water and sewer), and it was full.  Anchor Cove just has 30 amp electric and water, but had availability.  We only use water and 30 amp hookups (the Caravan has a waterless toilet, so no sewer hookup for us) so it worked out perfectly.  The Park has a marina where you can rent boats and kayaks, a paintball course, mini golf, disc golf (which we are going to try), pavilions, a playground and little cabins to rent.
And some amazing live oaks.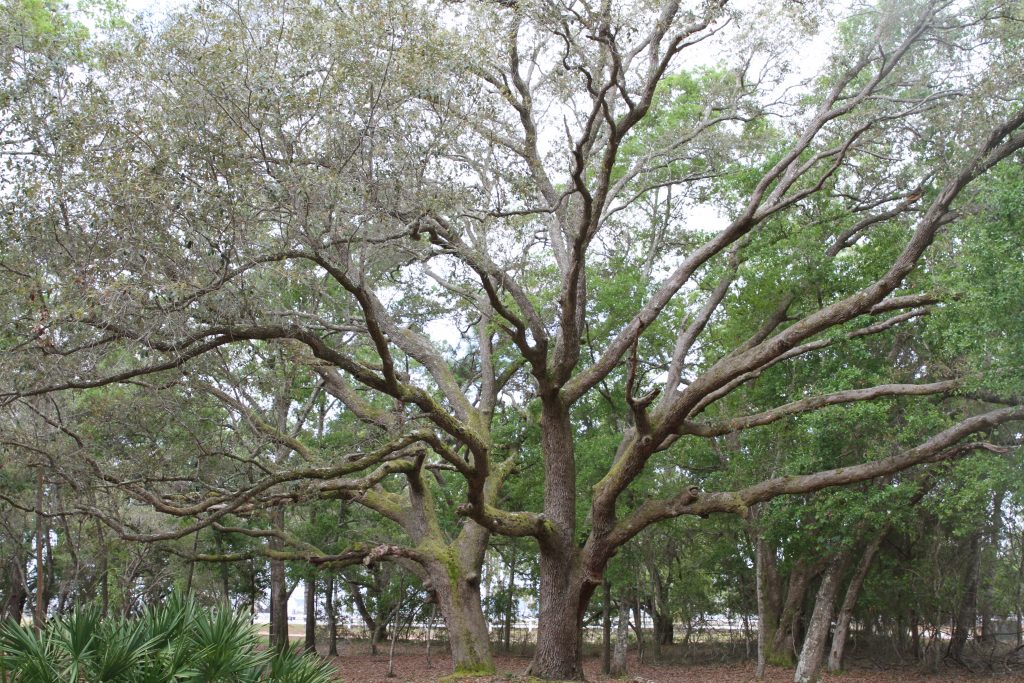 It's a lovely campground, easily our favorite so far.
Saturday found us being a little more active and adventurous.  We took the dogs for a long walk and stumbled on this neat little trail.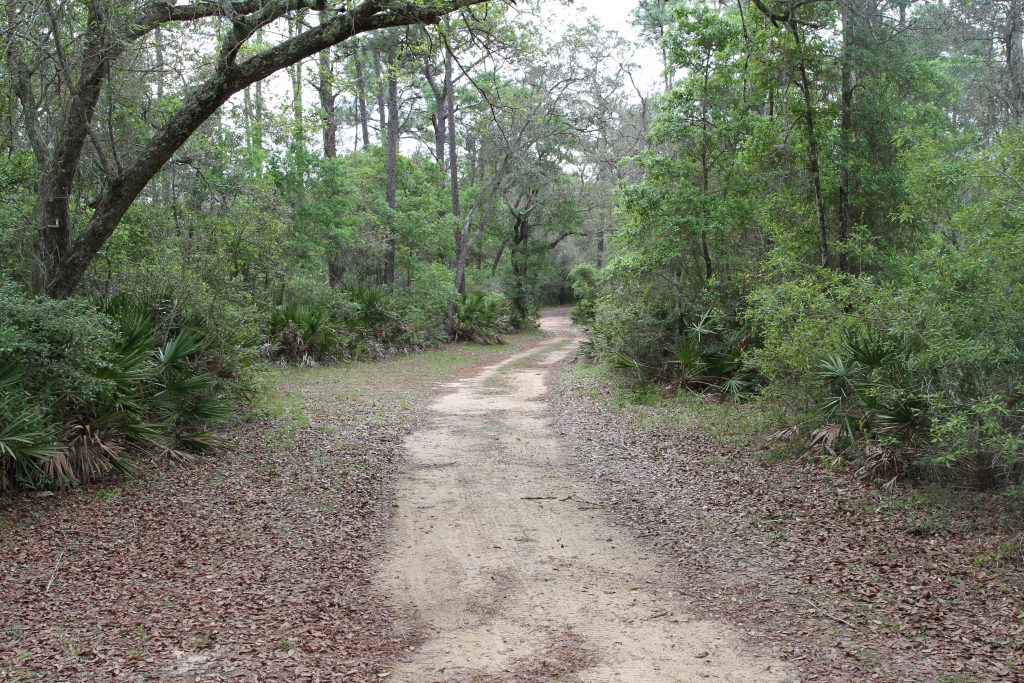 Shortly along the path, there was a ship that had definitely seen better days.
And then we spotted this witch!?!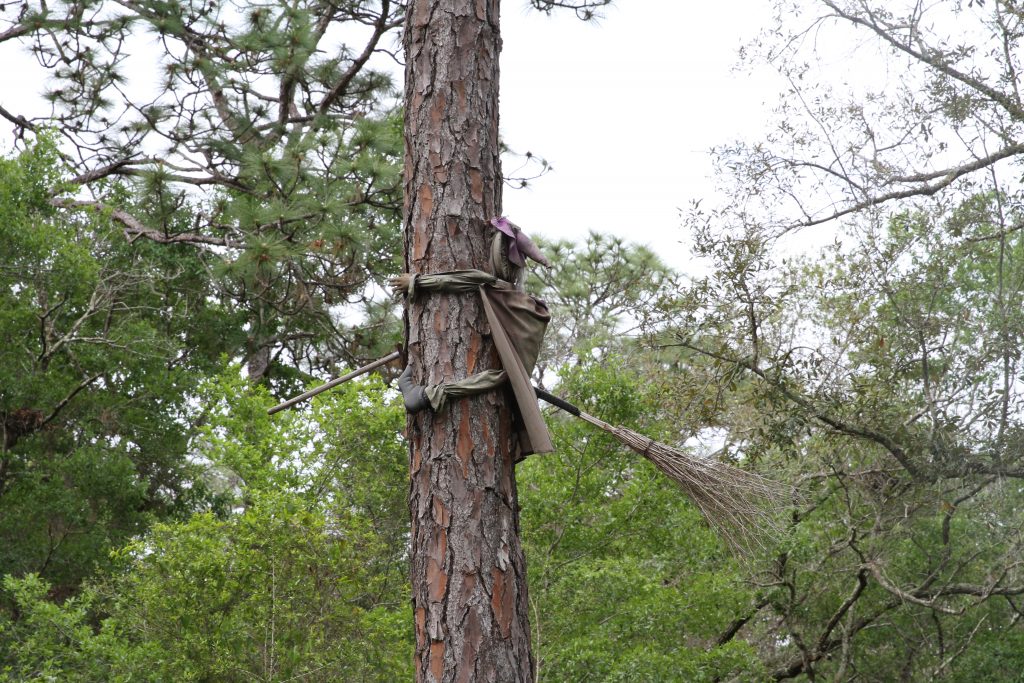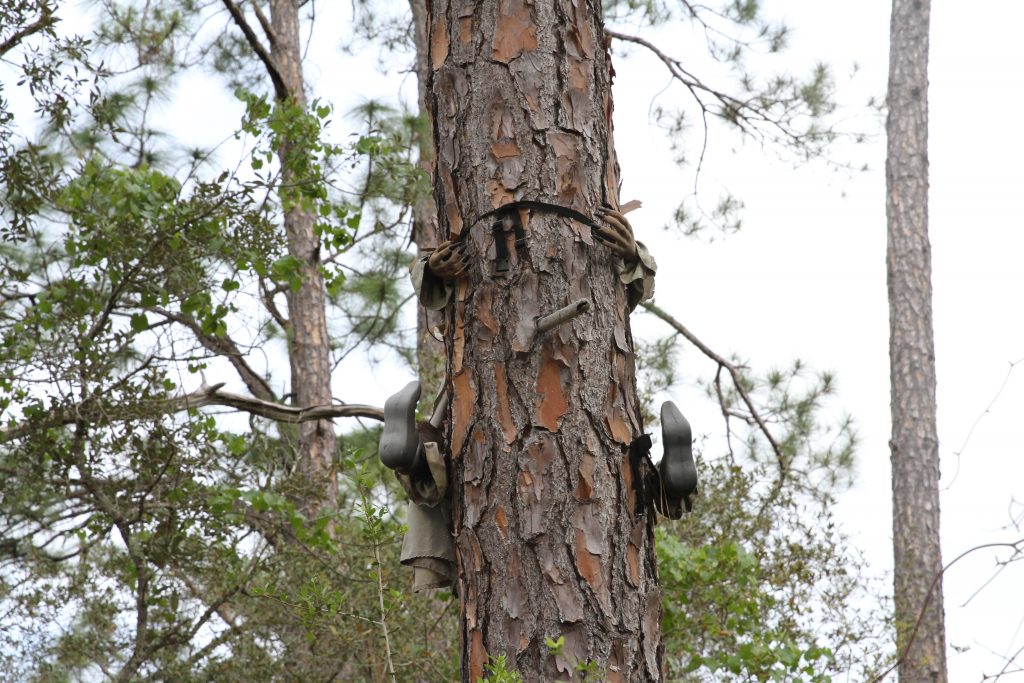 This looks like a former ammunition storage bunker.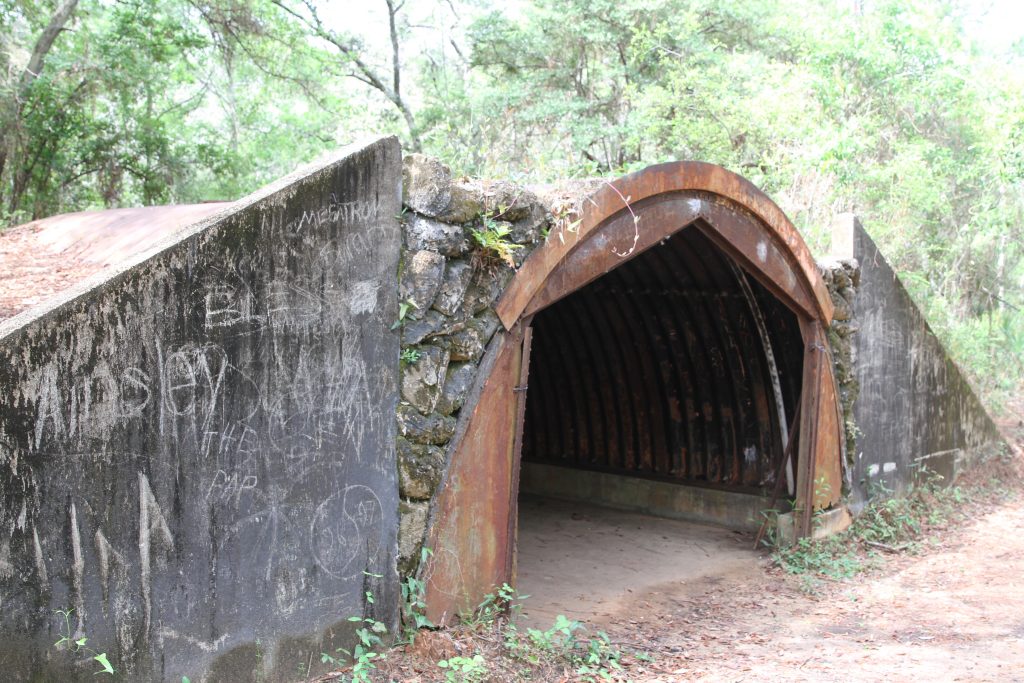 All through the forest there are pockets of moss-looking things called Reindeer Moss, which is actually a lichen.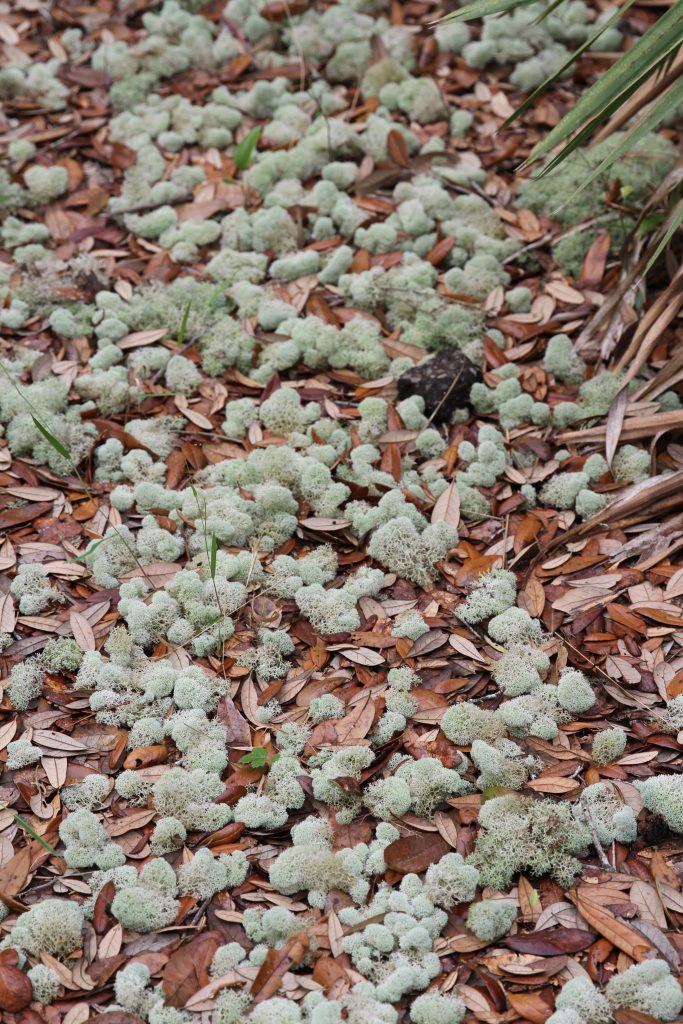 But I think my favorite part of the little hike was coming across this fire hydrant in the middle of the woods.  Bizarre.
Sunday we woke up early – well, early for our new lifestyle, even Cynthia sleeps past 7 am these days – because we wanted to take the dogs for a walk before it started to rain.  The forecast was for thunderstorms all day, and this would be our first in the Karavan.   We were lucky and instead of storms we just got steady rain all day – also luckily, the sealant I put around the solar panels seemed to work and Constance stayed nice and dry.
It wasn't until the next day, when we were running some errands and saw the local news, that we learned that a few tornados had hit about an hour and a half east of us.  One also hit an RV Resort about 30 miles west of us in Alabama.  So that was a bit sobering.  Also on Monday we went and watched Super Troopers 2.  It was very funny – not as great as the first one but still very good.  For a more in-depth review without any spoilers, click here.
Another thing we love about this place are the beautiful sunsets (the land in the background is Alabama).