After staying in Gallup, NM (28 miles from border of AZ) on Sunday night we got up and crossed into AZ and visited the Petrified Forest National Park that had some of the most beautiful scenery we've ever seen.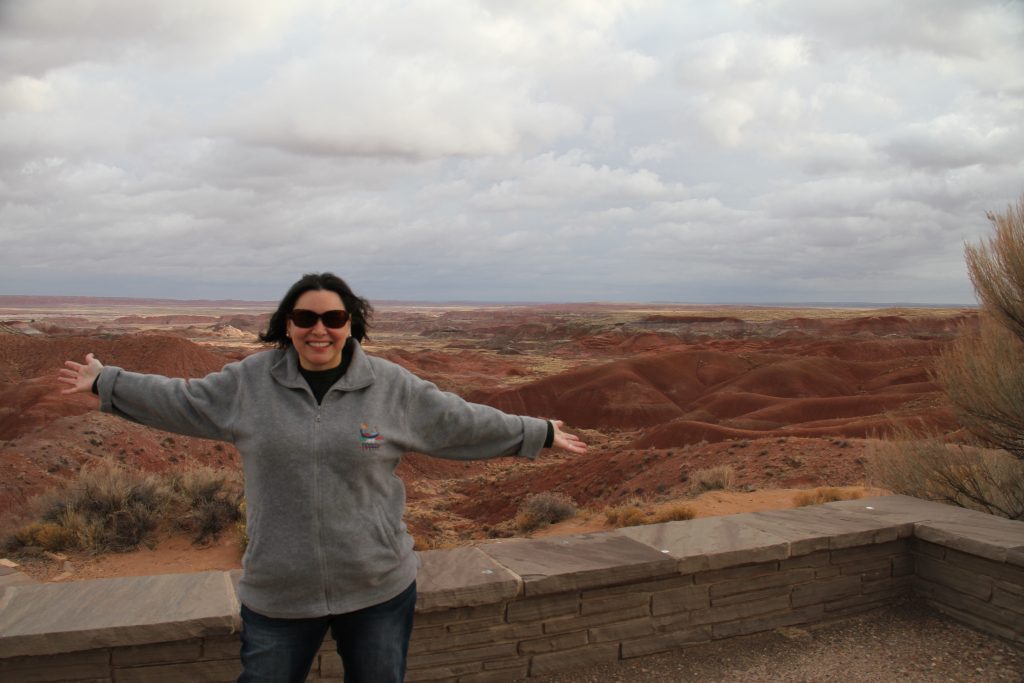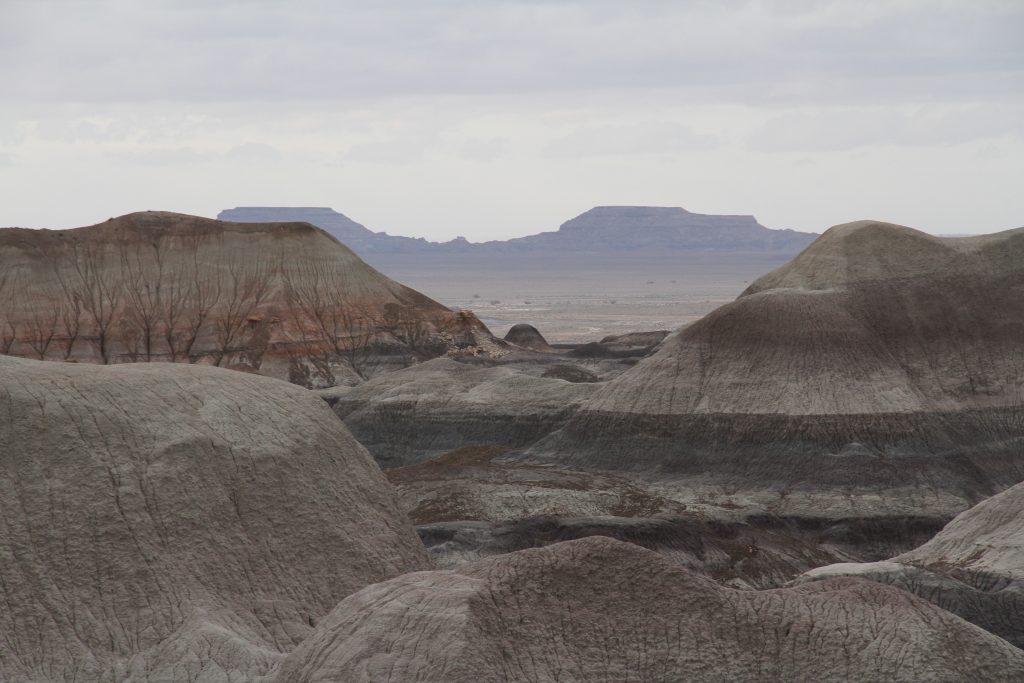 Petroglyphs: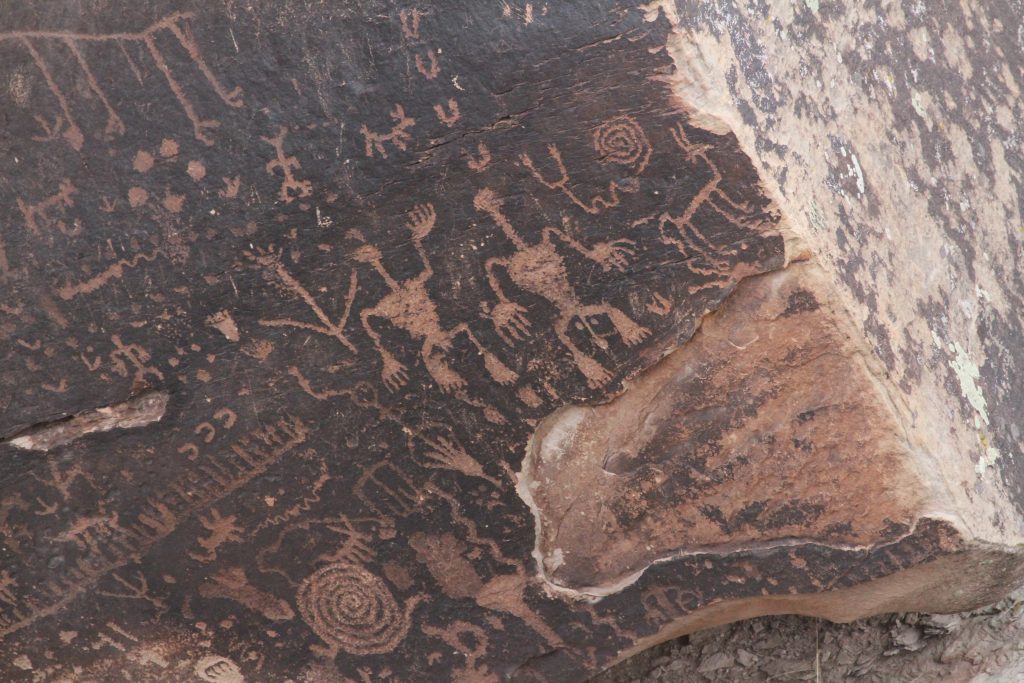 Petrified wood, which is very, very cool.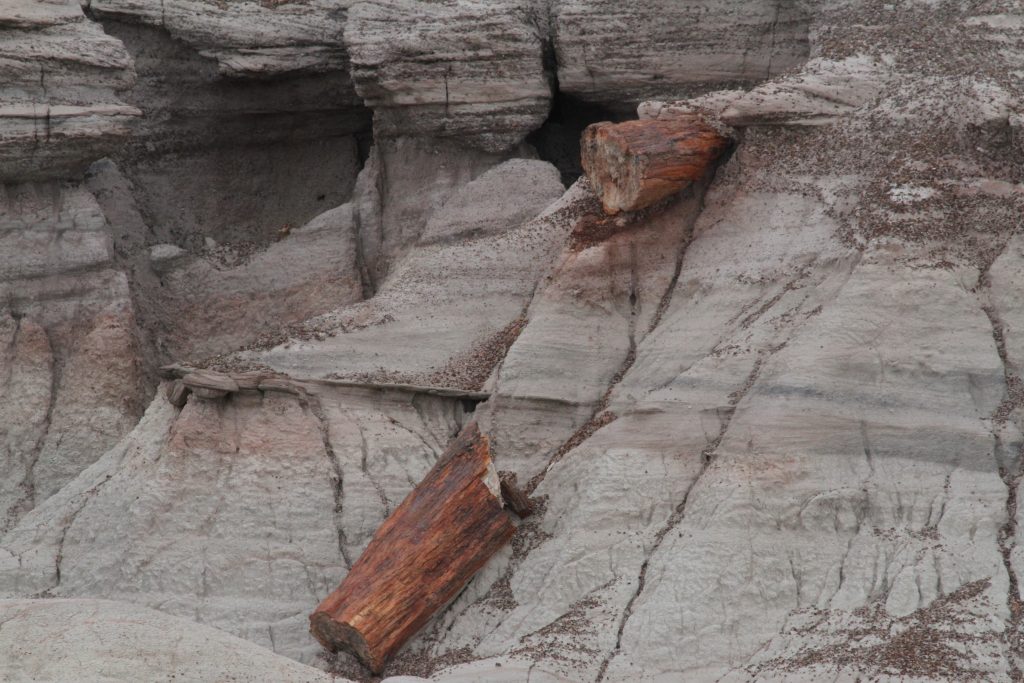 There was even an old Studebaker that marked where Route 66 used to cross the park.
And apparently angry bees are also present, which made me a little nervous.  My first complete sentence as a child was, "Bee Go Home!"
(See more pics on our Instagram account: wanderwithusphotos)
We had planned to spend 45 minutes to an hour in the Park, which also includes part of the Painted Desert, but wound up spending almost 3 hours and plan to come back for another visit.
One thing we discovered is that the wind was no joke in the desert.  Even after we left, heading toward California, we were buffeted by over 30 mph winds and must stronger gusts.  Then came the rain.  It's like we brought weather with us!  But we ended the day by getting what might have been the last hotel room in Barstow, CA.